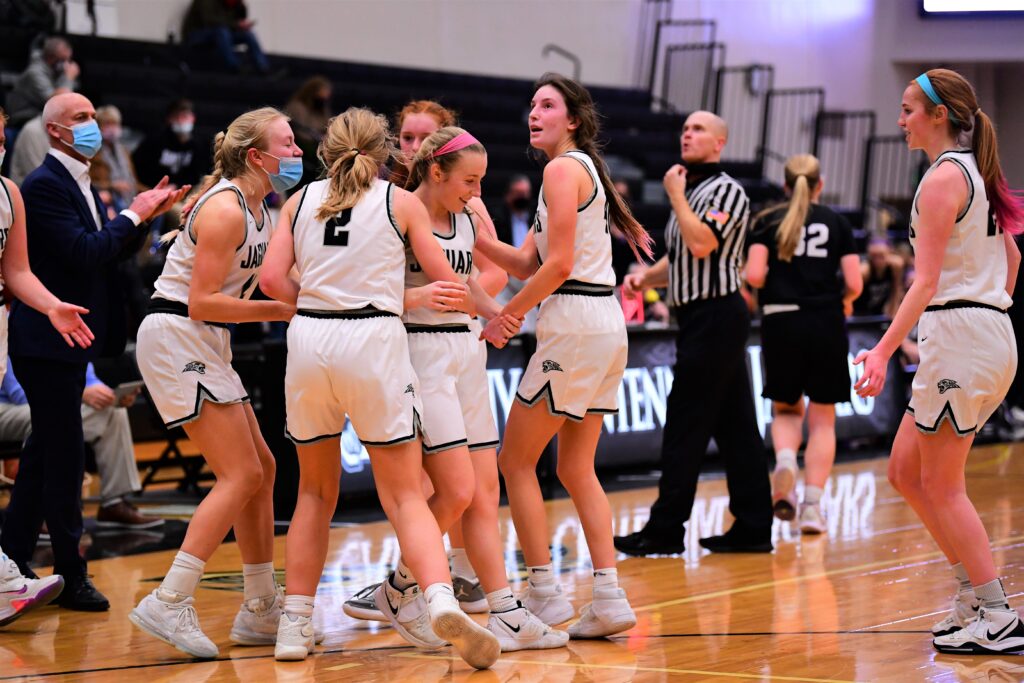 What appeared to be a break for the Ankeny Centennial girls' basketball team turned out to be a mirage.
When the fifth-ranked Jaguars showed up for Tuesday's showdown against No. 2 Waukee, they discovered that the visiting Warriors would be without their best player–senior guard Katie Dinnebier.
Dinnebier, a Drake recruit, was forced to sit out after she was diagnosed with a heart problem.
"We had no idea," said Centennial guard Averi Porter. "We saw that she wasn't dressed, and that was a bit of a surprise to us. But we knew we had to adjust."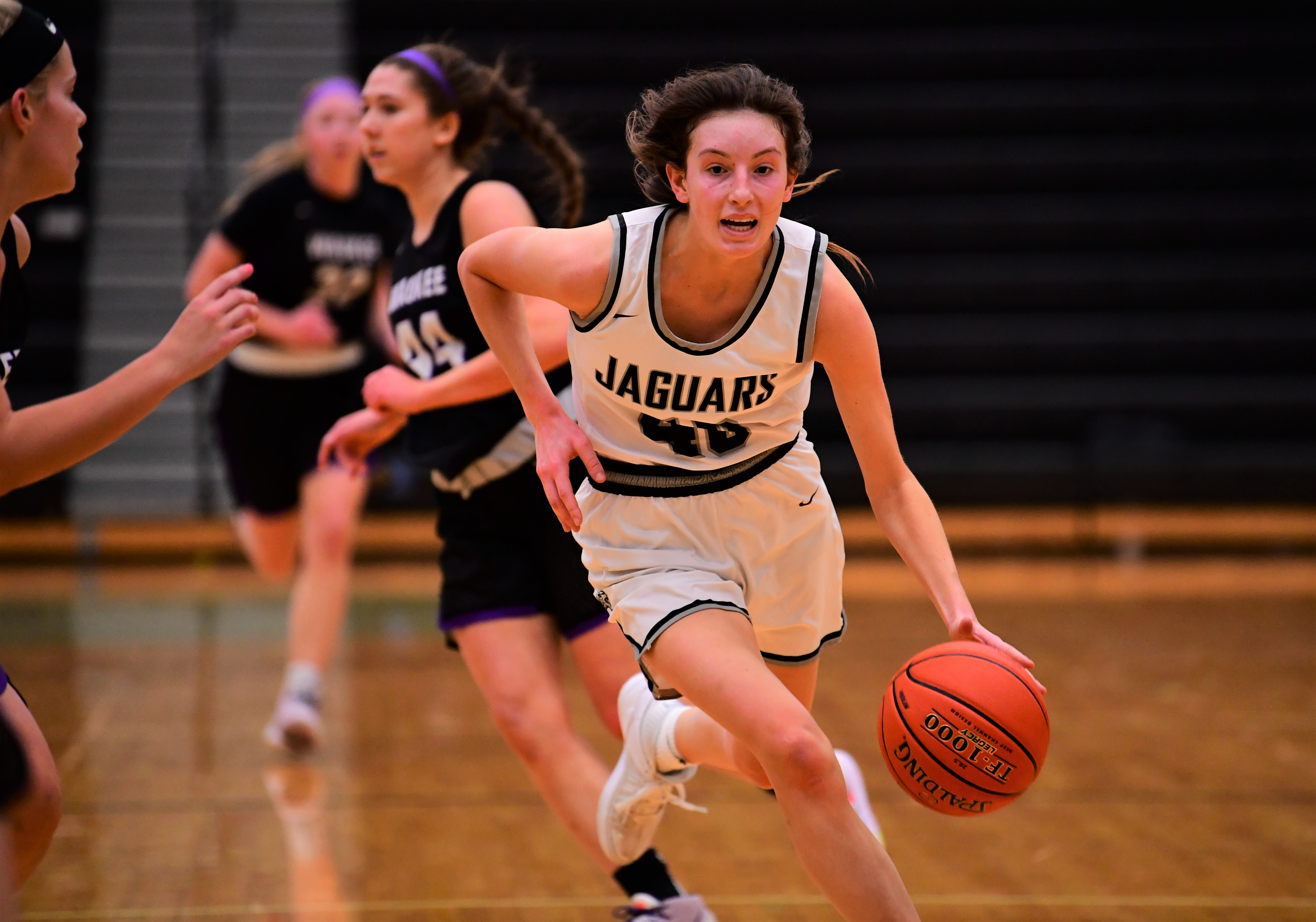 Waukee coach Chris Guess also had to make some adjustments. He needed to find a way to replace Dinnebier's 17.8 points per game.
The other Waukee starters helped pick up the slack.
Megan Earney scored 20 points, Peyton Kelderman chipped in 15 and Reagan Bartholomew added 14 as the Warriors posted a 56-46 victory in a non-conference game. They raised their record to 5-1, while Centennial dropped to 10-2.
"You're not that good with one player," Centennial coach Scott DeJong said. "It's just like I told our kids, 'Everybody else is going to step up and play really well,' and that's what they did. Some of those kids probably played one of their best games, but that's just how it is with a good team."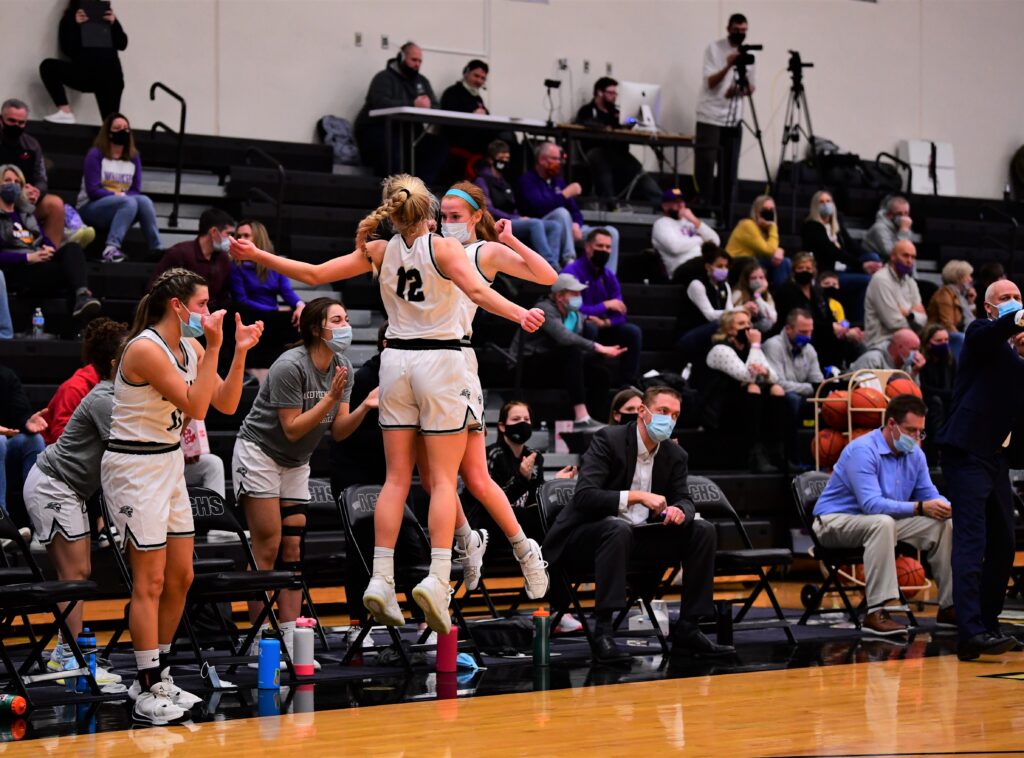 The Jaguars scored the first five points of the game before Waukee rallied to take a 16-15 lead at the end of the first quarter. There were five lead changes in the opening period.
Waukee extended its advantage to 24-16 in the second quarter on back-to-back 3-pointers by Kelderman and Bartholomew. Bartholomew and Earney each went 3-for-6 from behind the arc.
The Warriors opened up a 37-25 lead in the third quarter on a 3-point play by Earney, who entered the game averaging just 7.8 points per game.
"It was definitely a good challenge for us, and we needed to see it," Porter said. "It will definitely help us in the long run."
Porter kept Centennial in the game with some hot perimeter shooting. She made 5-of-6 3-pointers and scored a career-high 15 points.
"I was feeling my shot, and Maggie (Phipps) was getting face-guarded and double-teamed the whole time," Porter said. "So I had to step up."
The Warriors held Phipps to a season-low nine points on 4-of-11 shooting. Phipps, who will join Dinnebier at Drake next year, was averaging 19.6 points.
Phipps did not attempt a free throw for only the fourth time this season.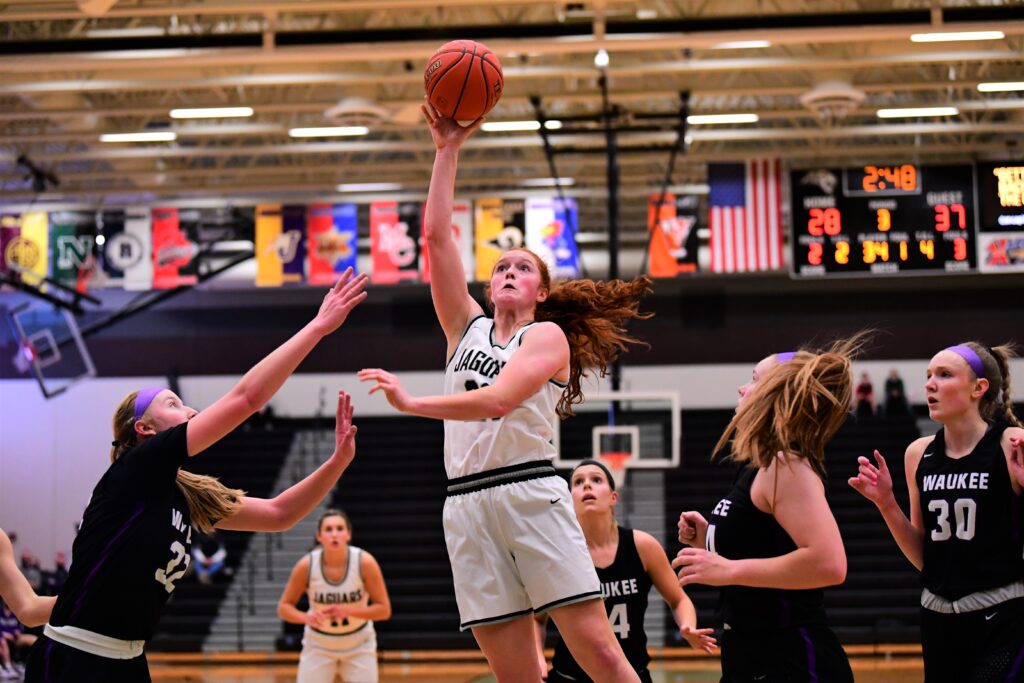 "They're a tough defensive team period, and that's why they have the defensive average that they do," DeJong said of the Warriors. "They weren't in their pressure game, but they were sure physical in pressuring us in the half court. That makes it hard to score. I thought we had some good open looks. They just didn't go in the first half, but the second half was a little better."
Porter had three of her treys in the final two quarters. Prior to Tuesday, she was 9-of-29 from behind the arc (31 percent).
"We knew they were going to face-guard Maggie and pressure her hard," Porter said. "We knew we had to step up and do our jobs."
Porter, a sophomore, also had two steals in the loss.
"She competed really hard and was aggressive, and she made some shots," DeJong said. "I loved how she competed tonight, and that's what we're going to need moving forward."
Bella Robben had five points and six rebounds for the Jaguars. Elle Street dished out five assists.
Centennial will host Ames (7-7) on Friday. The Jaguars can clinch the outright CIML Iowa Conference title with a victory.
Porter said she and her teammates will have to be prepared to face another junk defense.
"All the good teams guard Maggie like that because we run our offense through her," she said. "We'll have to be ready."