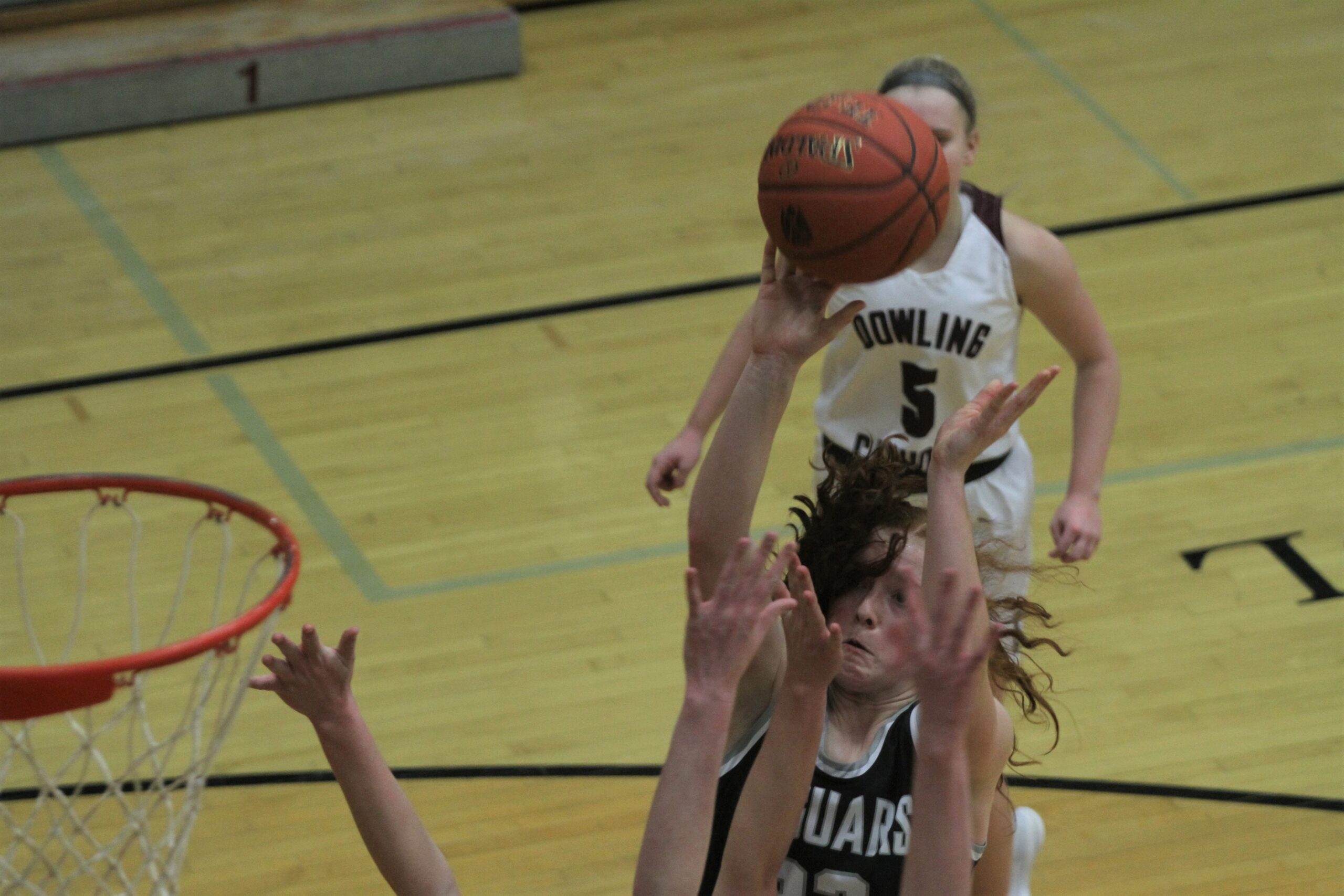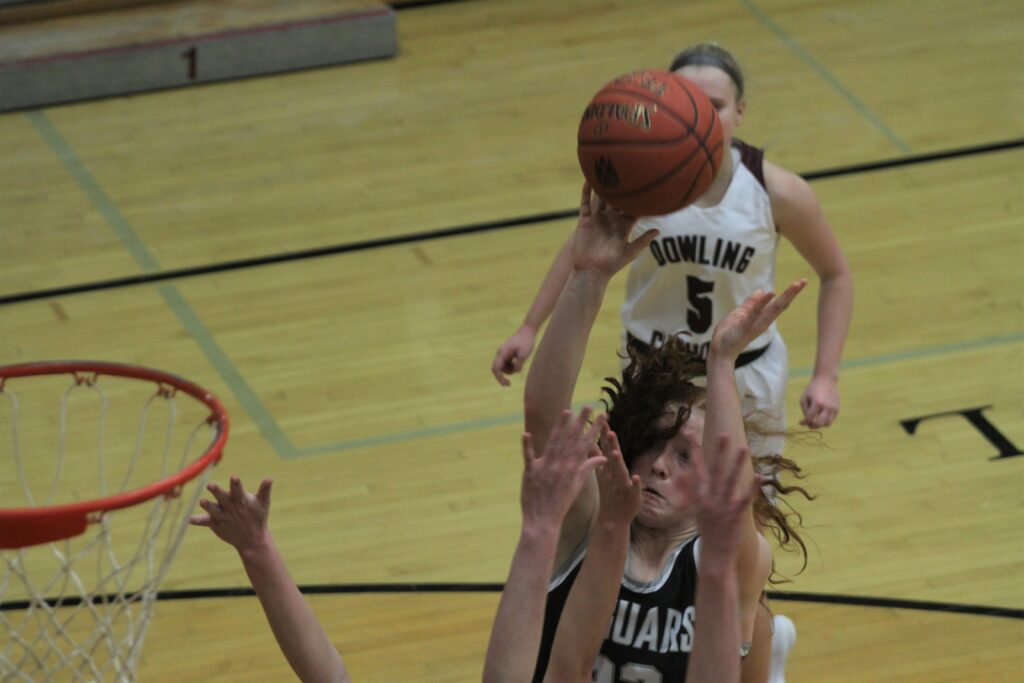 Averi Porter had not attempted a shot all night for the Ankeny Centennial girls' basketball team.
When she finally took one, it turned out to be the biggest shot of the game.
Porter drilled a go-ahead 3-point goal with 2 minutes 8 seconds left and the fifth-ranked Jaguars went on to post a 48-40 victory at No. 9 Dowling Catholic in a non-conference game on Tuesday.
"My feet were set, and I was in the right spot," said Porter. "I knew I was going to make it, so I pulled it."
Centennial outscored the Maroons in the fourth quarter, 21-10, to erase a 30-27 deficit. The Jaguars improved to 12-2 on the season, while Dowling's record dropped to 9-5.
"It was a great win," said Centennial coach Scott DeJong. "We gutted it out. I thought we played great in the fourth quarter, and we needed to in order to beat a really good team."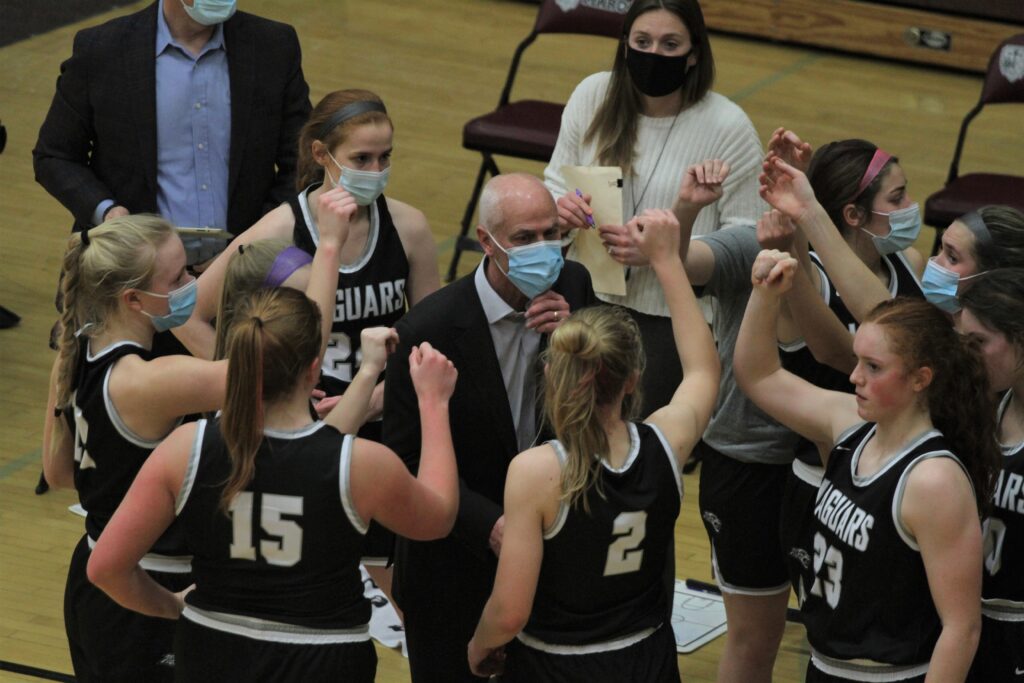 Maggie Phipps and Jackie Pippett each made a go-ahead 3-pointer for the Jaguars in the fourth quarter, but each time Dowling responded. Porter then followed with another 3-pointer, igniting an 11-3 run to close out the game.
"We really just toughened up and battled through," Porter said. "Our shots started to fall in, and our defense stepped up as well."
Phipps made just 4-of-16 shots from the field, but she connected on six straight free throws down the stretch to seal the victory. She scored 11 of her 17 points in the fourth quarter after going scoreless in the previous two periods.
Pippett had a double-double with 15 points and 12 rebounds. She scored seven of her points in the fourth quarter.
"It was crunch time, and we stepped up," DeJong said. "We had a lot of different contributors. I thought Jackie played great, Averi hit a big 3, and Maggie made her free throws. We had a lot of contributions, and that's what you need."
Bella Robben had four blocks for the Jaguars, who improved to 2-2 against ranked opponents.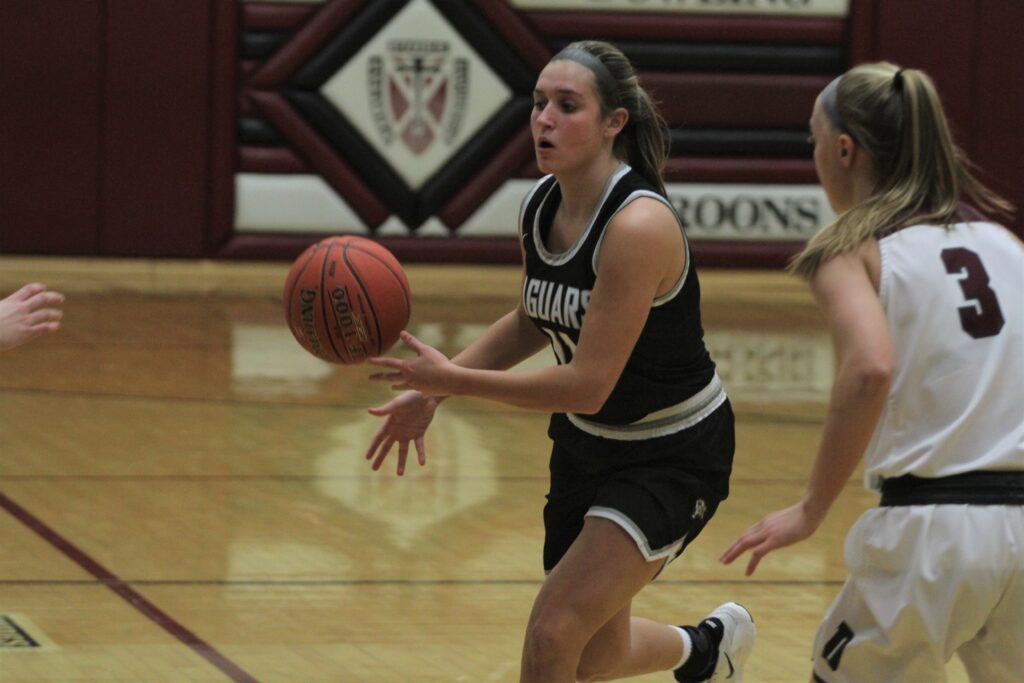 "It definitely helped us (to play Dowling)," Porter said. "It was a good challenge for us to see a good team again, so it'll help us be ready (for the postseason)."
Lexi Boles scored 12 points to lead Dowling. Emma Gipple and Ella McVey each added 10.
The Jaguars shot just 37.2 percent from the field (16-of-43), but they made them at crucial times. And no shot was bigger than Porter's, which came from the right corner on a fast break.
"We made some shots," DeJong said. "We've been saying for the last couple of weeks that if the ball starts going in the basket, people are going to be saying, 'Sheesh, you guys are good.' I think that's what happened."
The Jaguars will play a CIML Iowa Conference game at Mason City (6-11) on Thursday before closing out the regular season on Saturday by hosting a non-conference game against No. 11 Des Moines Roosevelt (8-1). Saturday's game could be a preview of a Class 5A regional final.