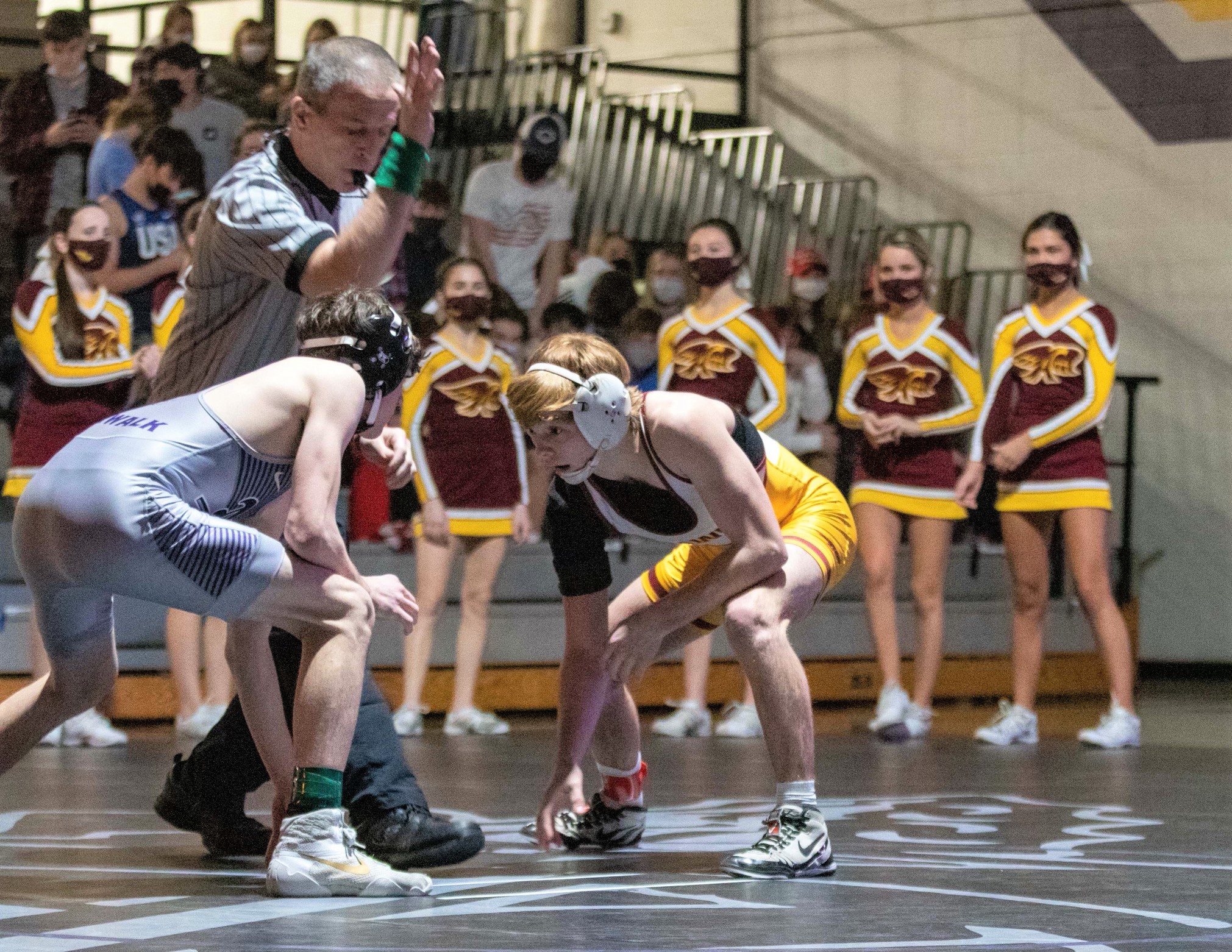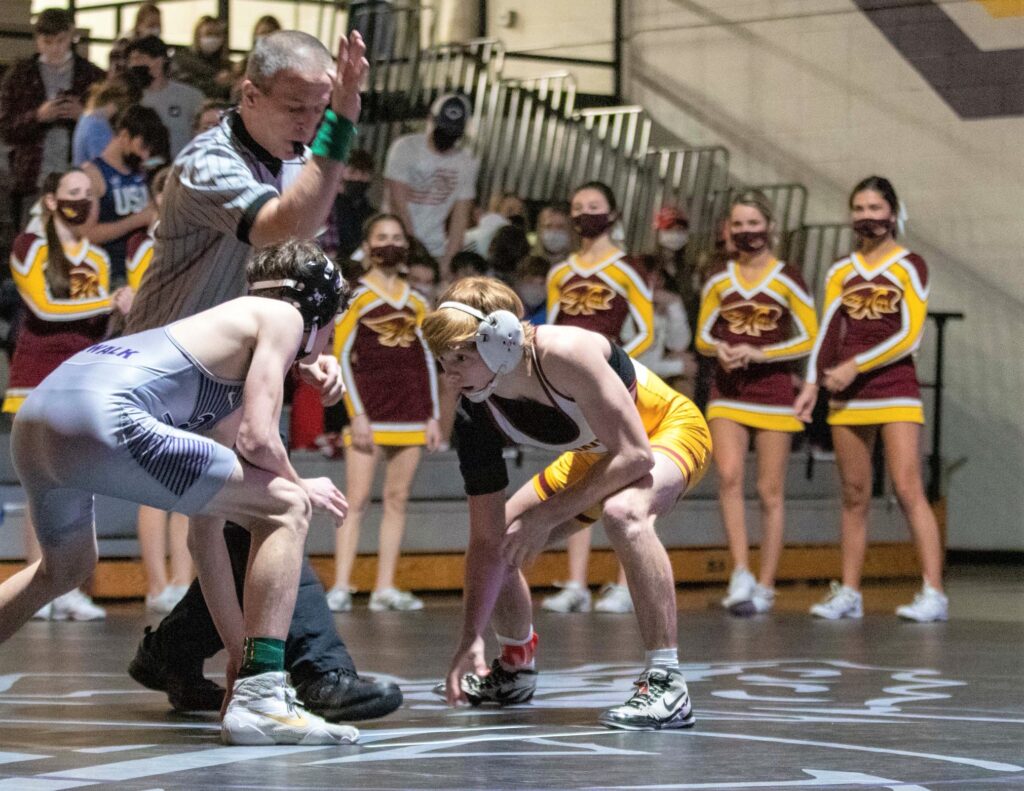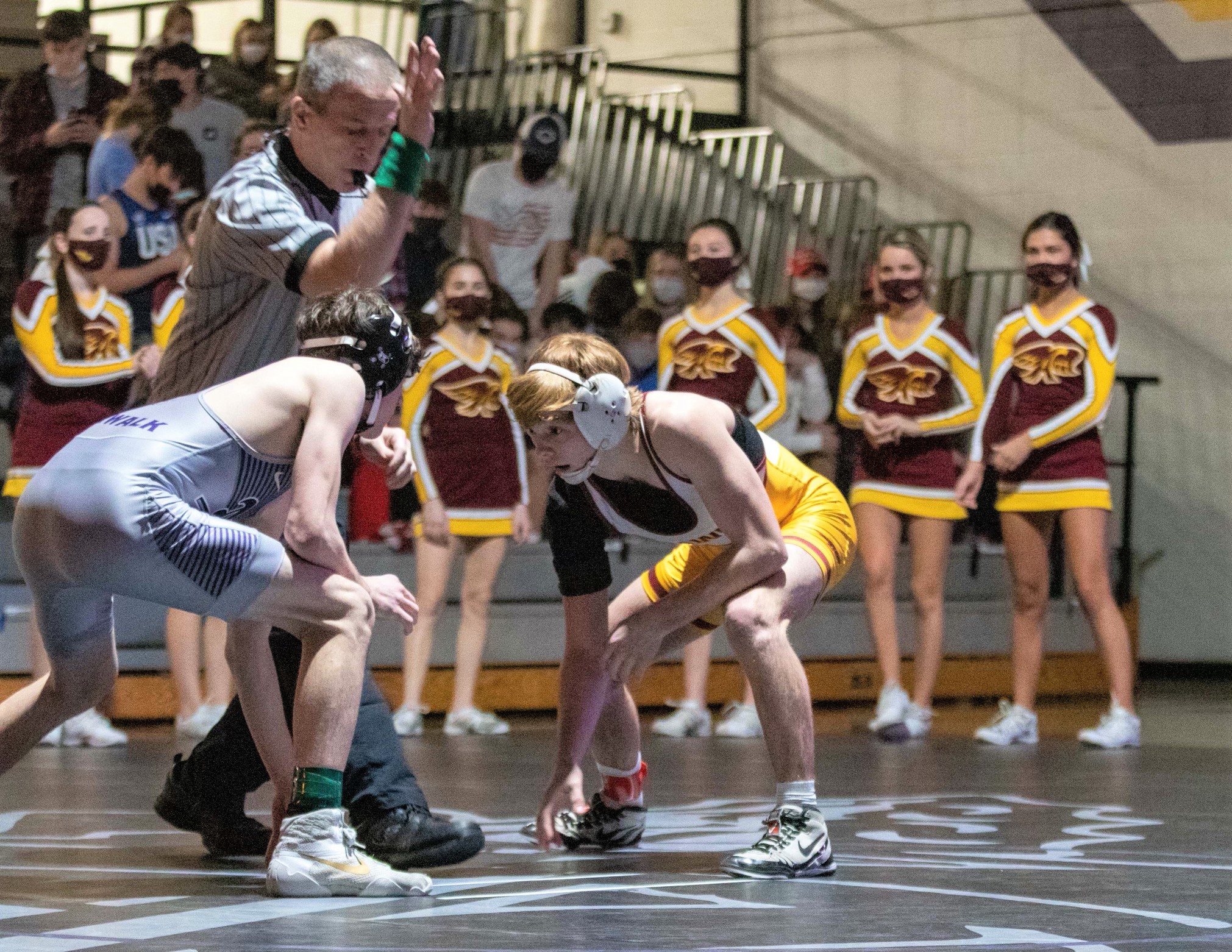 Ankeny wrestlers Trever Anderson and Caleb Rathjen could have waited a few more days before getting back onto the mat.
The duo decided that they were ready to compete.
Both Anderson and Rathjen are nursing injuries, but they returned to the lineup on Wednesday as the ninth-ranked Hawks traveled to Norwalk for the Class 3A regional duals. They sat out as Ankeny posted a 54-23 victory over Ottumwa in the opening round, then each got a fall in the Hawks' 43-28 loss to No. 7 Norwalk in the finals.
"Caleb and Trever wanted to wrestle," said Ankeny coach Jack Wignall, whose team finished the dual-meet season with an 11-6 record. "They wanted to qualify for state duals, but we didn't quite get it done."
Wignall was willing to put his two state champions at risk because he felt like his team had a chance to beat Norwalk. And the Hawks were in position to do so.
Ankeny got a 6-3 victory from Will Hinrichs in the opening match at 195 pounds, and the top-ranked Anderson later got a pin in 1 minute at 120. The Hawks eventually took a 28-25 lead when the No. 2 Rathjen recorded a fall in 2:57 at 152.
"Hinrichs wrestled really well," Wignall said. "He beat the kid that got second (place) at the Bob Sharp Invite, and that really set the tone for the dual meet."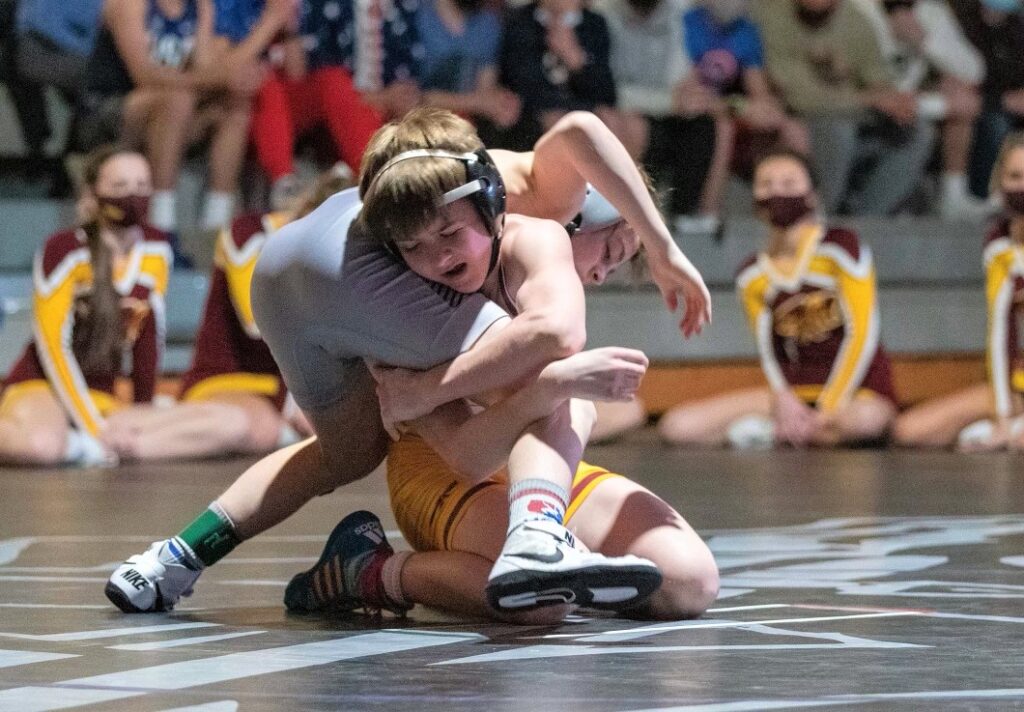 Only three matches remained after Rathjen's pin. But Norwalk got a fall from No. 7 Caden Schmidt at 160, then followed with two more pins to punch the Warriors' ticket to the state duals tournament.
"I really felt like we had that dual meet won," Wignall said. "Those last three guys for us have been wrestling really well, but all three of them ended up getting pinned. It was a little disappointing, but I was really pleased with how we wrestled overall."
Ankeny won 10 of the 14 matches against Ottumwa. The Hawks recorded six pins.
No. 6 Ben Hansen at 106 had two falls on the night.
"Ben wrestled well for us, and I thought Alex Cox (at 145) really wrestled hard," Wignall said. "He about got his arms ripped off against Norwalk, but he didn't give up a pin."
Ankeny will travel to Fort Dodge on Saturday for the district tournament.
"I'm so excited about where we're at right now," Wignall said.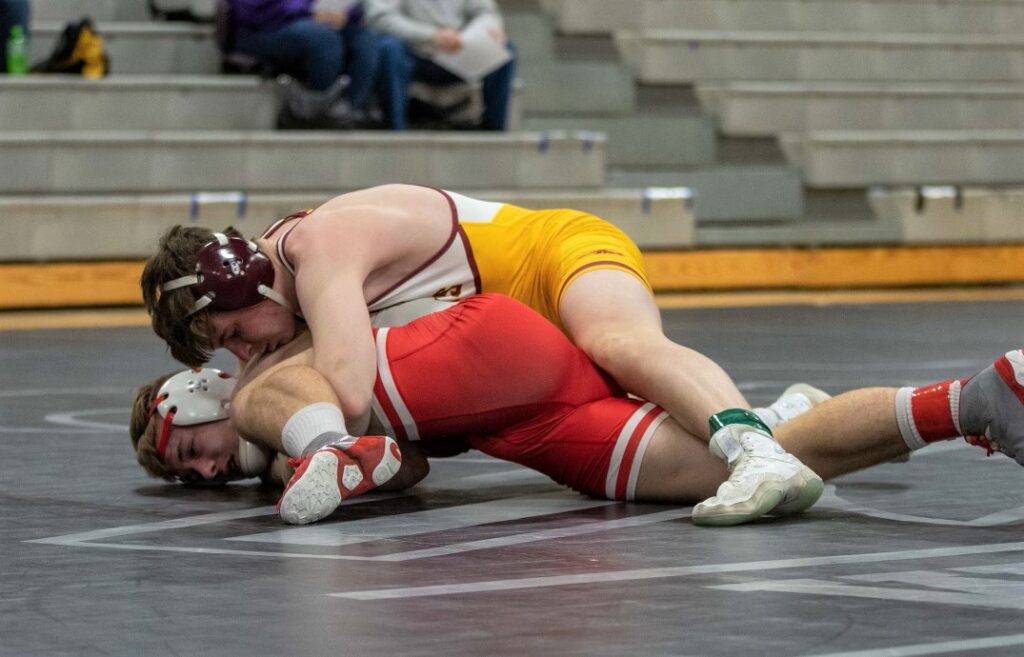 Here are the match-by-match results from Wednesday:
Ankeny 54, Ottumwa 23
106: Hansen pinned J. Luedtke, :34; 113: Maihan beat Grace, 6-4: 120: Goodwin (O) pinned Kruger, 3:50; 126: C. Cox pinned C. Luedtke, 2:40; 132: Griffiths (O) won by technical fall over Peiffer, 17-2; 138: J. Anderson pinned Doud, :44; 145: A. Cox beat Cain, 13-6; 152: Shoemaker (O) pinned Allen, 1:13; 160: Kenworthy won by forfeit; 170: Summers (O) pinned Nessa, 2:16; 182: Bennethum pinned Slater, 1:31; 195: Hinrichs pinned McKeag, 3:06; 220: Schwiete pinned Hardin, 1:59; 285: Pelinski won by forfeit.
Norwalk 43, Ankeny 28
195: Hinrichs (A) beat Kritzler, 6-3; 220: Blomgren (N) pinned Schwiete, 3:27; 285: Borcherding-Johnson (N) pinned Pelinski, :44; 106: Hansen (A) pinned Ty. Harper, 2:39; 113: McKenzie (N) beat Maihan, 9-2; 120: T. Anderson (A) pinned Tr. Harper, 1:00; 126: C. Cox (A) beat D. Card, 6-4; 132: Harbour (N) pinned Davis, 1:05; 138: J. Anderson (A) beat Brenizer, 13-5; 145: L. Card (N) beat A. Cox, 14-2; 152: Rathjen (A) pinned Nunez, 2:57; 160: Schmidt (N) pinned Kenworthy, 4:26; 170: Duncan (N) pinned Nessa, 4:51; 182: Marker (N) pinned Bennethum, :59.