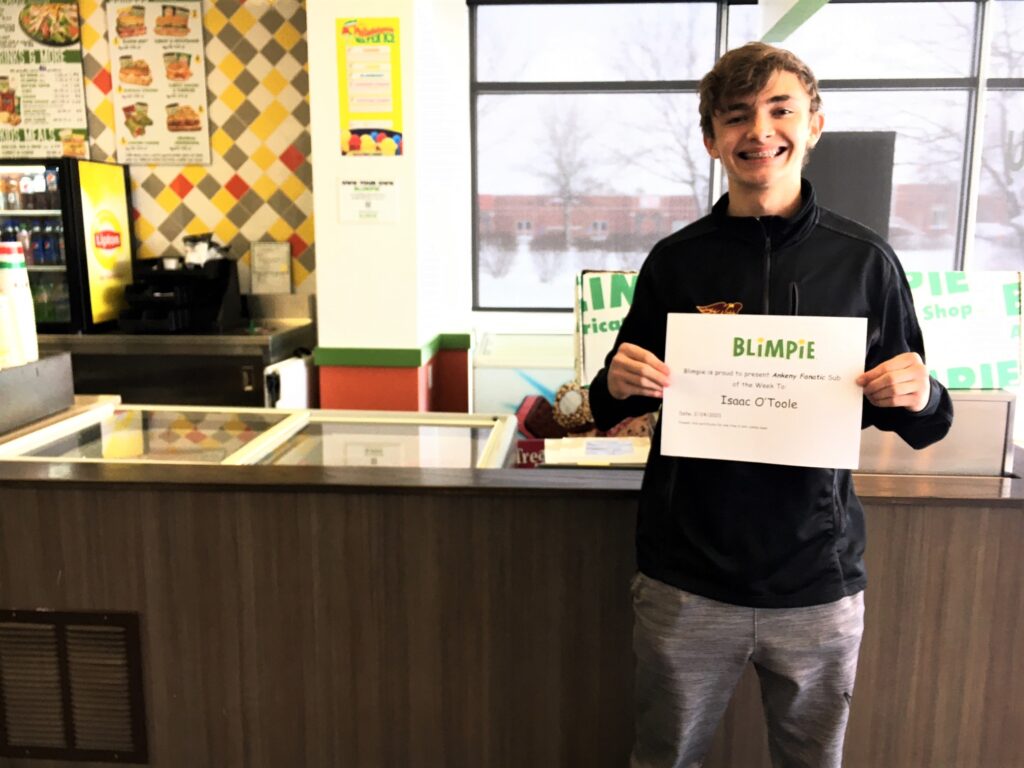 Isaac O'Toole is a member of the Ankeny wrestling team.
He helped the Hawks to an 11-6 dual-meet record this season.
"Isaac puts the team first," said Ankeny coach Jack Wignall. "He's a 106-pounder that wrestled 113, but also bumped up to wrestle 120…and he only weighs about 112. Whatever we asked from him, the answer was always, 'Yes!'.
"He wrestled at 120 at the Bob Sharp tournament and won some good matches for us. He never once complained. That is a kid who puts the team first," Wignall added.