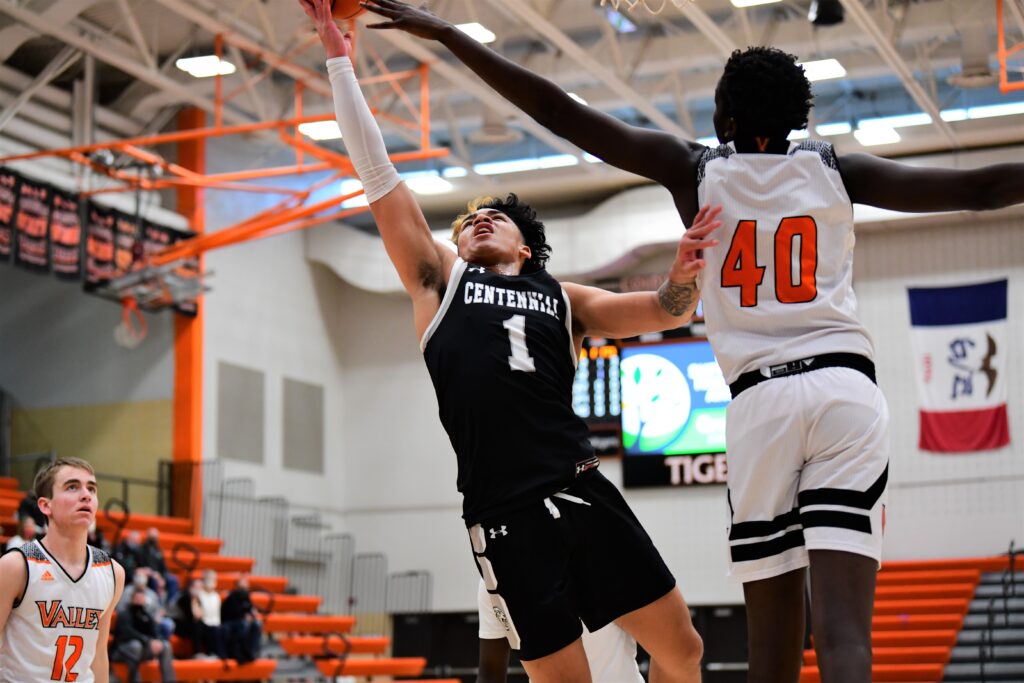 For the second straight year, Ankeny Centennial boys' basketball standout Jaron Crews has earned first-team all-conference honors from the coaches in the Central Iowa Metropolitan League.
Crews, a senior guard, was named to the CIML Iowa Conference first team along with Centennial teammate Colin McAleer, a senior forward. Junior forward Ryan Crandall of Ankeny was also a first-team selection.
Crews, who was honored in the Central Conference a year ago, led the Jaguars to a 14-5 record. He averaged a team-high 15.9 points and 5.3 assists per game.
McAleer averaged 9.8 points and a team-high 5.9 rebounds. The Midland University recruit helped Centennial capture a second consecutive outright league title.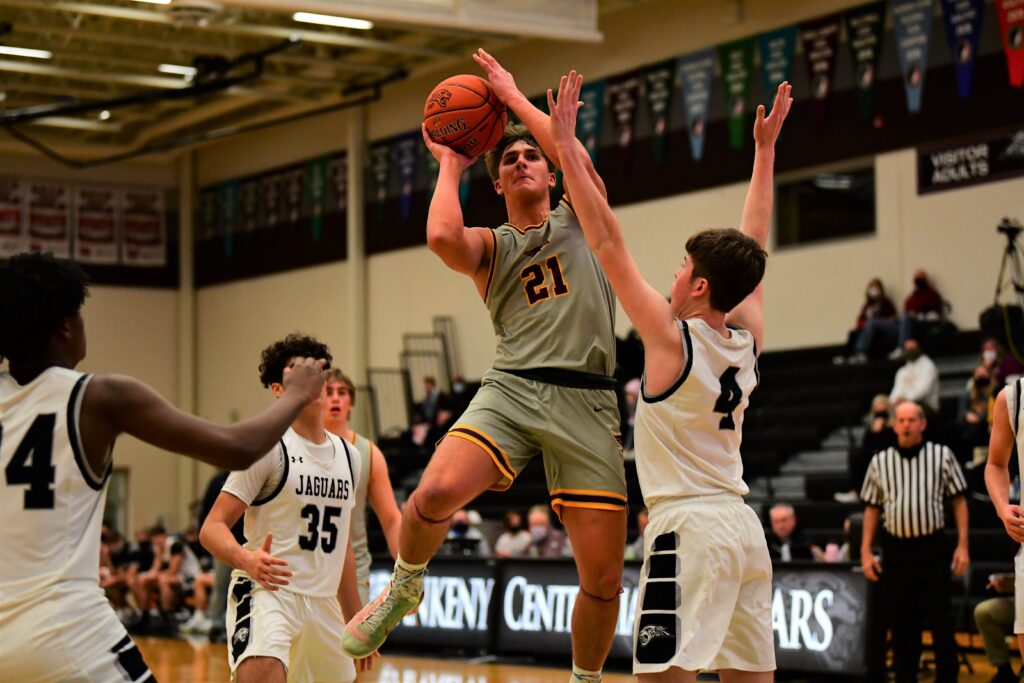 Crandall led Ankeny to a 10-10 mark. He averaged a team-high 11.0 points and 7.3 rebounds for the Hawks.
Two other Centennial players, senior forward Brock Jensen and freshman forward Lio Aguirre, were selected to the Iowa Conference second team. Jensen averaged 9.6 points while shooting 40 percent from 3-point range (28-of-70), while Aguirre averaged 9.5 points.
Five other players from Ankeny received all-conference honorable mention, including junior guard Chris Louis of Centennial. The others were junior post player Braden Simonsen, sophomore forward JJ Kohl, sophomore guard Brayden Drea and freshman guard Carson Johnson of Ankeny.
Tamin Lipsey and Trevion LaBeaux of Ames, who led the Little Cyclones to the semifinals of the Class 4A state tournament, were both first-team picks. Armonniey Thomas of Marshalltown and Corey Miner of Mason City were the other first-team selections.
Ames placed three more players on the second team–Keyshaun Brooks, Casey Mumm and Corey Phillips. Prince Jallah of Marshalltown and Averey Martin of Fort Dodge were also named to the second team.