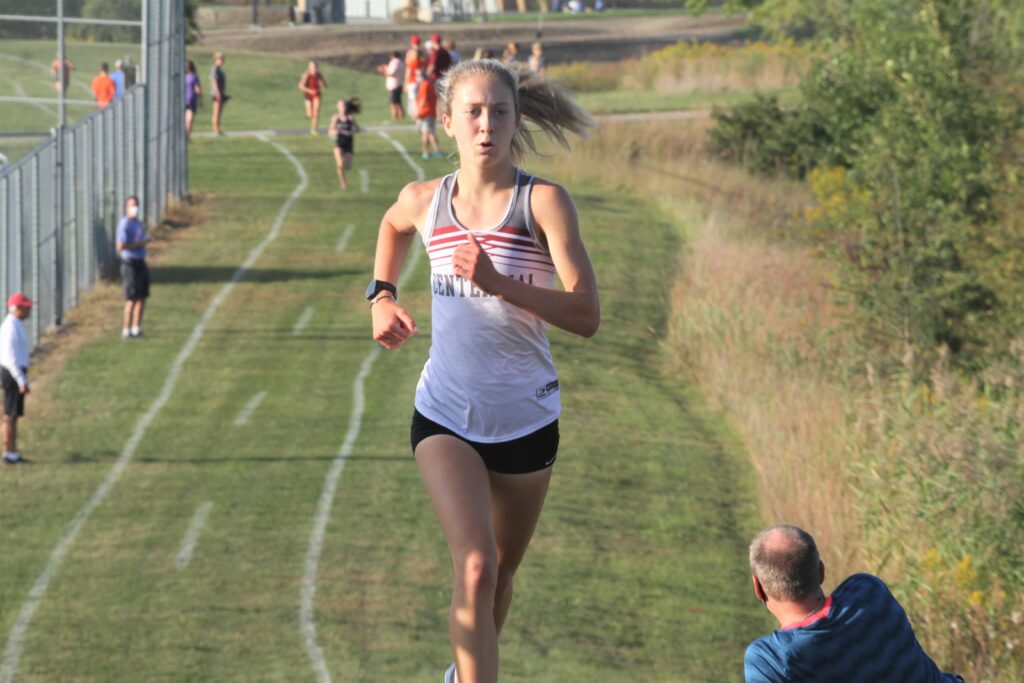 Ankeny Centennial's Rondi Quass has picked up right where she left off during the cross country season.
Quass, a sophomore and one of the state's top distance runners, led the Jaguars to a third-place finish in the Class 4A state meet last fall. She placed 14th in a time of 18:54.4.
On Saturday, Quass showed that she's ready for the outdoor track season. Competing at the Central College Indoor Meet, she placed second in the 800 in a field of 32 runners.
Molly Bannister of Waukee won the race in 2:24.52. Quass was clocked in 2:25.19.
"Rondi tied the indoor sophomore school record (that was held by) Megan Gray," said Centennial coach Andrew Kruzich.
Jordan Su placed fourth for the Jaguars in the long jump. She jumped 15 feet 7.5 inches.
Lauren Reimer took sixth in the 1,500 in 5:26.44. Charlie Brink was seventh in the 3,000 in 12:34.67.
Centennial also placed ninth in the 4×400 relay. The Jaguars posted a time of 4:34.66.
"We didn't have a full squad," Kruzich said. "Some of our girls are gone on spring break."
The Jaguars will compete at the Johnston Invitational on Thursday.