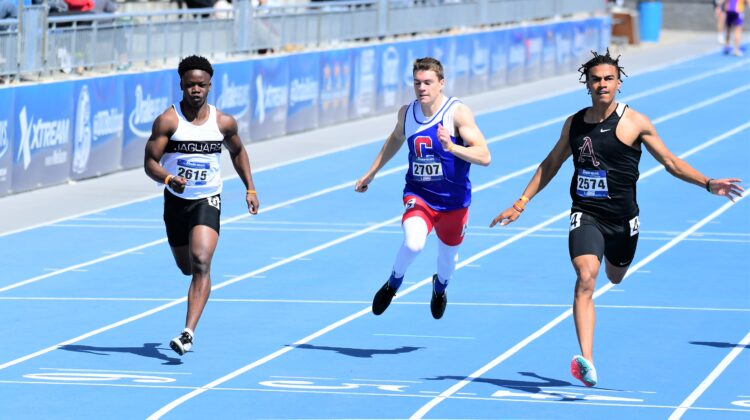 Ankeny's Tyrese Miller likely opened some eyes on Thursday at the Drake Relays.
Mason Thompson and the rest of the Hawks' track squad probably did, too.
Miller and Thompson led the way as Ankeny earned medals in five different events. The Hawks placed third or higher in three of them.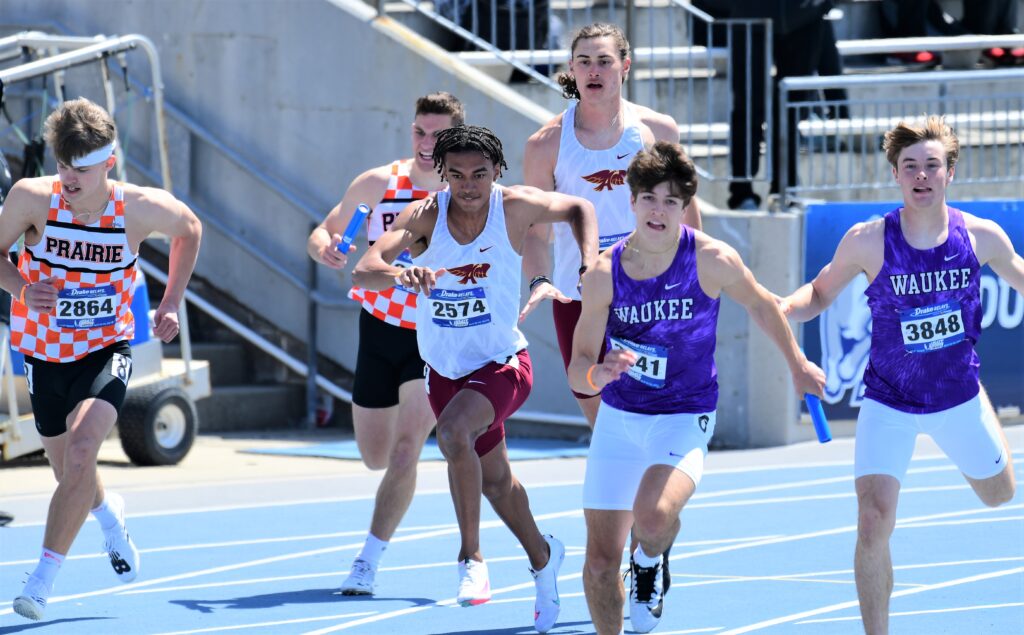 "Still pumped from yesterday," Ankeny coach Nick Nelson tweeted on Friday. "#2 ALL-TIME in the 400 and 4×200. #6 ALL-TIME in the 110s. Still getting faster. Well deserved holiday today."
Miller opened the day by tying for fourth place overall in the 100. He won his heat in a time of 11.06 seconds.
Titus Christiansen of Southeast Polk won the event in 10.94.
Shortly thereafter, Miller returned to the track and raced to a second-place finish in the 400. He was clocked in 48.44 seconds.
TJ Tomlyanovoich of Cedar Falls won the 400 in 48.11.
"My goal coming into Drake was to place in the top three in the 100, 400 and 4×200," Miller said. "I was happy with my 400 run and 4×200, but still need to work on my 100. I feel like I have plenty of room to grow and get better in every event, especially the 100. Once I get my start down, I feel like my time will drop by a lot."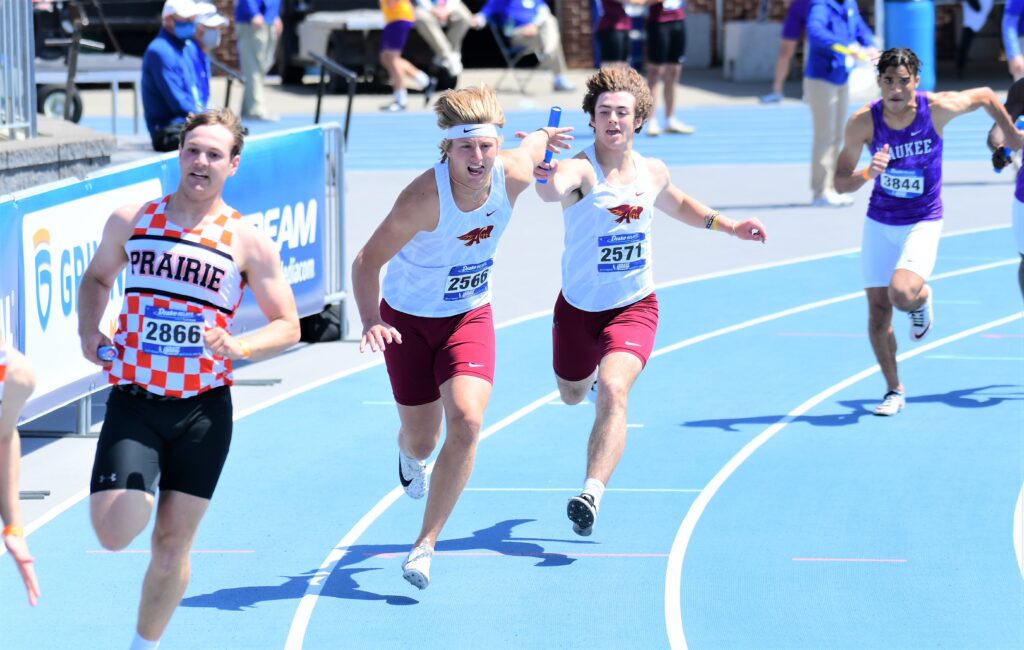 Ankeny later placed third in the 4×200 relay in a time of 1:29.38. That team consisted of Colin Kadolph, Jase Bauer, Brody Brecht and Miller.
Southeast Polk won the race in 1:28.36.
Thompson then followed with a third-place finish in the 110 hurdles. He posted a time of 14.71 seconds.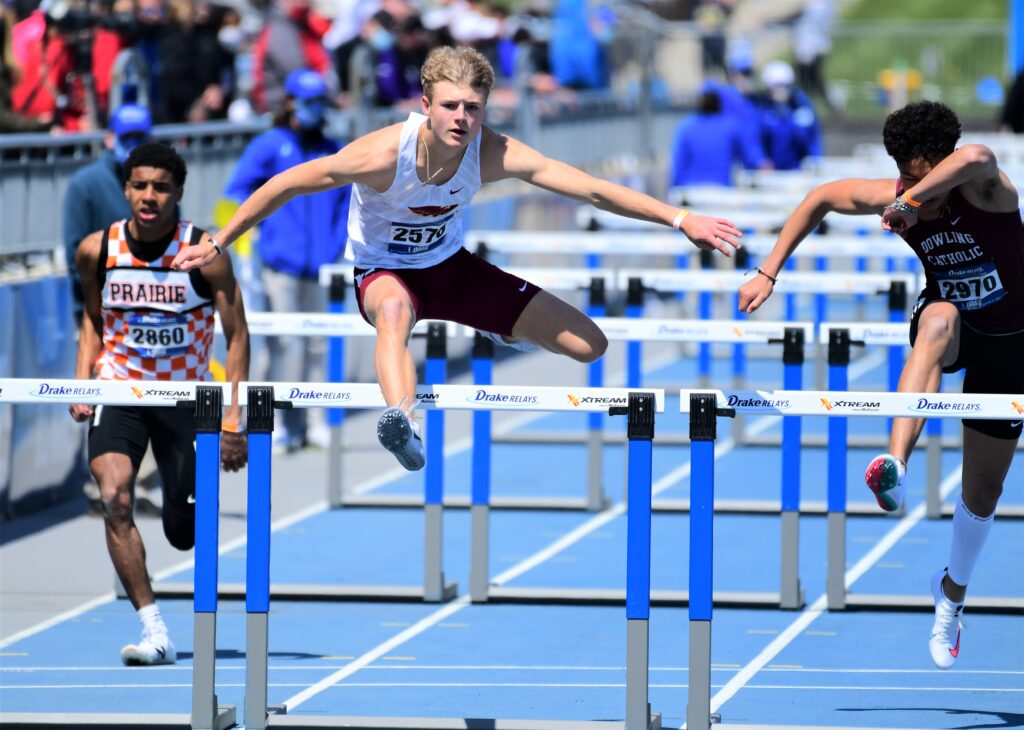 Drew Bartels of Cedar Rapids Kennedy won the race in 14.40.
"My goal was to compete and get a podium finish," Thompson said. "I ended up placing third and raced with a lot of great athletes. I like to have the mindset that there is always room for growth. You can always get better at anything you do."
Thompson earlier helped the Hawks to a sixth-place finish in the shuttle hurdle relay. He teamed up with Cael Boyd, Carter Accola and Thomas DeBrower to post a time of 1:01.50.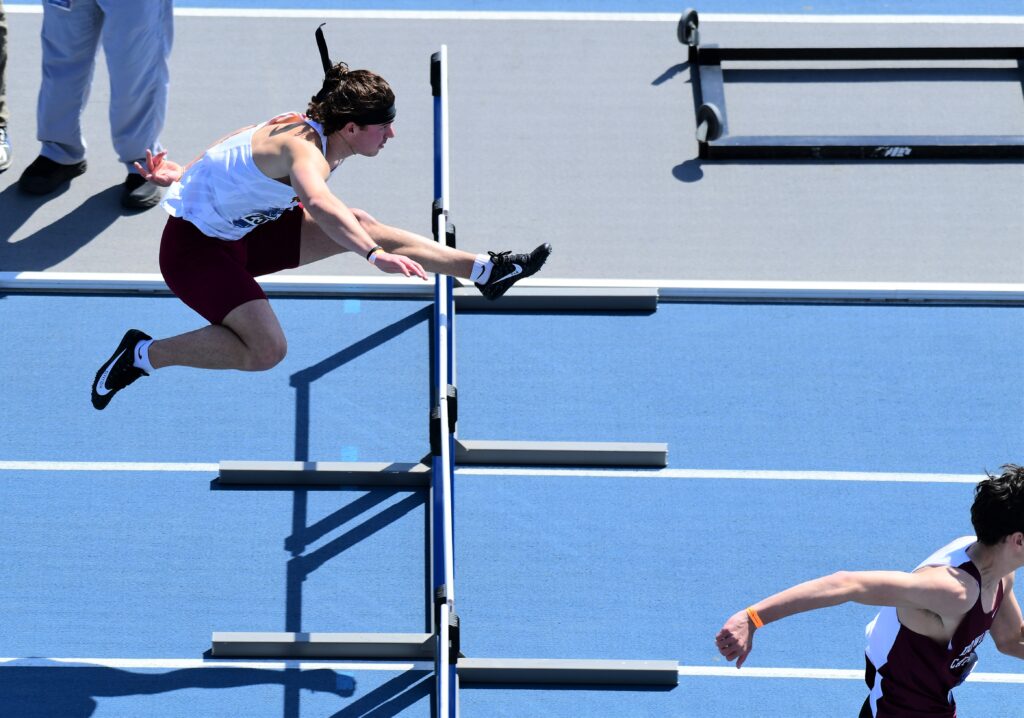 "I was extremely happy with the turnout of the races," Thompson said. "We did our job in the shuttle hurdle relay and competed to get a PR. My goal and our team's goal was to PR. We ended up placing sixth with a PR as well, so overall we were very happy with the shuttle."
Ankeny also competed in the 4×100 relay. The foursome of Kadolph, Matt Stueckradt, Bauer and Brecht posted a time of 43.71 seconds in a preliminary heat, but the Hawks did not advance to the final and placed 12th overall.
Justice Miller competed in both throwing events. He took 10th in the discus with a throw of 155 feet and finished 23rd in the shot put with a toss of 45-10.25.