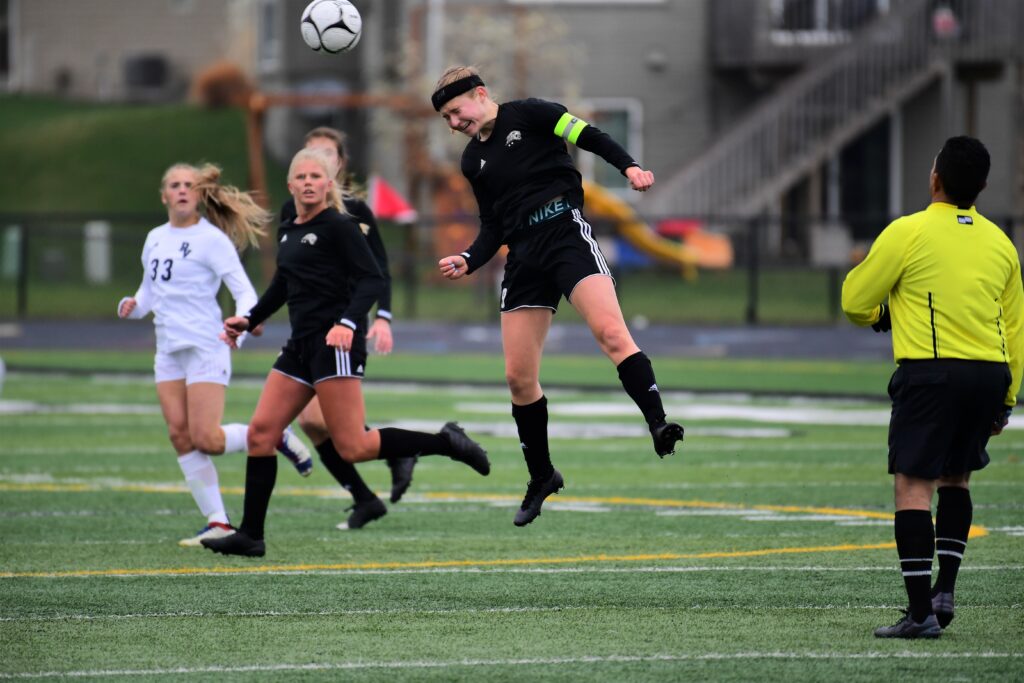 Senior midfielder Elizabeth Overberg has helped the second-ranked Ankeny Centennial girls' soccer team to an 8-1 record. She has racked up eight goals and four assists.
Overberg has committed to play for Minnesota next year. She was named to the all-state second team as a sophomore in 2019, when she had six goals and five assists while helping her team to a 16-4 mark.
Here is some inside info on Overberg:
I know a lot of people call you "E". Do you have any other nicknames?
I get called a lot of nicknames from my extended family and neighborhood, but "E" is what really stuck. "E" is just so much easier than yelling a four-syllable name across the field!
How is the season going thus far?
The season has been so fun! Everyone is so bought into the process because they realize how lucky we are to get a season! So each game and practice is really rewarding as I watch the team grow closer together and become more comfortable with each other. Especially since each team has a lot of young players this year, it has been exciting to watch our underclassmen step up.
I noticed that you didn't play in the Jaguars' 12-0 victory over visiting Fort Dodge on Tuesday. Was that a calculated move by coach Allen to give you some rest?
Yes, it was! We had a couple games coming up and it was a perfect time to let some of the youngsters play and show their competitiveness and creativity, which they totally did.
Your team played in the Tournament of Champions on Friday at Burlington, posting a 6-0 victory over Dunlap (Ill.) and a 3-0 win over Davenport Assumption, the No. 1 team in Class 1A. What did you think of your team's performance?
I was very proud of our performance! I was a little weary at first since we had to come straight off of a three-hour bus ride, but everyone showed up to play and we had the most effort and synchrony I feel like we've had all season.
Your team will now face No. 7 Ankeny in the annual Jag-Hawk showdown on Monday night. What will be the key to beating the Hawkettes?
I think the key will be controlling our fundamentals and staying calm. Our team is prepared, and it's just about keeping everyone relaxed since most have never played in an Ankeny vs. Centennial game. There are a lot more fans and emotions than regular games.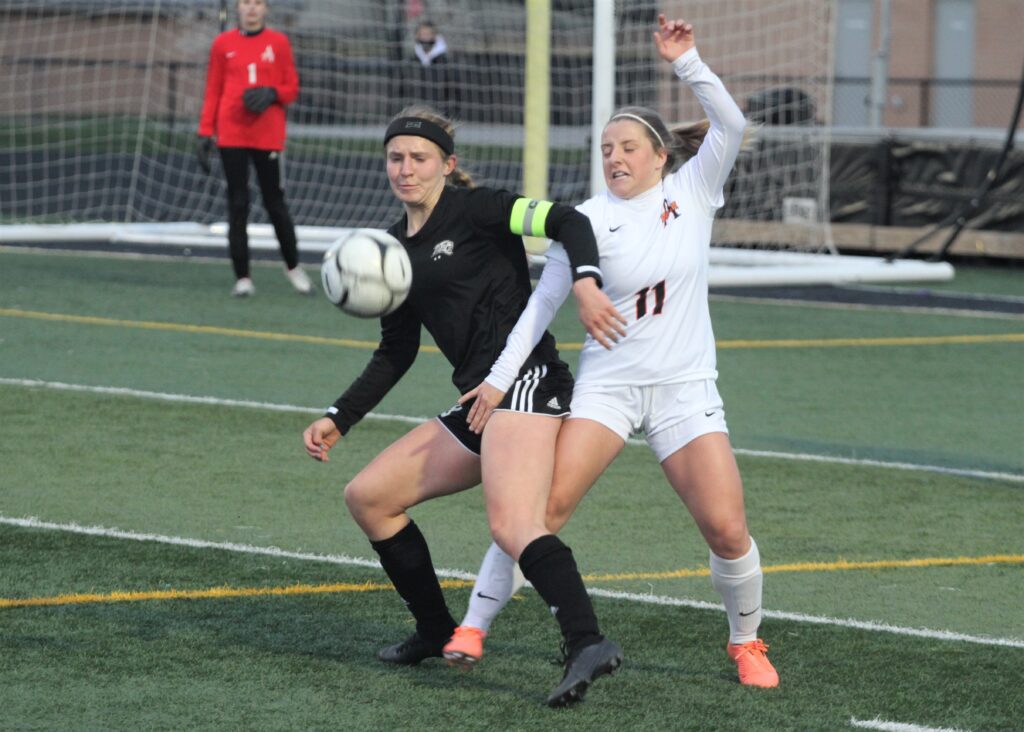 You scored the game's only goal in a 1-0 win over Ankeny in 2019. What do you remember about the game?
That feels like a lifetime ago! I remember that game was really intense and physical! I was the most pumped I had ever been because our team truly left it all on the field that game. I also remember Macy (Epp) and Meghan (White) running to hug me after we scored which is just so special because I've played sports with them my entire life.
Regardless of how Monday's game goes, there's a chance that the two teams could meet again in the postseason–like they did in 2018, when the Jaguars posted a 3-2 victory in the Class 3A final. Would you enjoy playing the Hawkettes one more time before your high school career ends?
Of course! Those games are always so challenging and rewarding! You get to play against some of the best players in the state who are also your friends off of the field, so it creates such a competitive environment and I love that!
Your future Minnesota teammate, Meg Gray, scored a goal in that 2018 championship game, but you were not on the Jaguars' roster as you elected to play club ball as a freshman. Do you ever regret that decision?
Not really. It was a big blow not playing our junior year as I was planning on playing three years of high school and now only got two, so that was disappointing. But it was a calculated and unified decision with my club teammates back then as we wanted to stick together that spring and prepare for our big regionals tournament. But at the same time, it was cool because I could follow the team as a spectator and future Jag and be a part of the team the next year!
Meg has gone on to have a great career with the Gophers. What has she told you about her experiences in the program?
I hear such positive things about the team and the coaching staff, which is really exciting for me. She always tells me about how connected all of the players are no matter their class/age. I know how hard Meg works and it's been awesome to see her have success. She has been my go-to person with questions and she has been so supportive. I can't wait to get up there and work with her and the rest of the program this summer!
Do you feel like you'll have a chance to play right away?
There are so many moving parts coming in as a freshman, so I am just grateful that I get the chance to play with such inspiring ladies and such an empowering program.
Your brother, Will, is a sophomore midfielder at Luther College who was recently named to the Ankeny Fanatic all-time Ankeny boys' soccer team. You just missed making the all-time Ankeny girls' squad, primarily because you had played only one season of high school soccer at the time. I asked Will back in 2019 if you were the best player in the family. This is what he told me: "Heck no. She only beats me when I take it easy on her. In all seriousness, we push each other and compete with each other in pretty much everything we do–especially in soccer–and I'm proud of the success she's had. We work out together a lot, and she's tough. But I'm still better." He did add, however, that he feels like you've been "the best player on the field in pretty much every game she's played since she was five years old." Do you care to respond?
Umm, he's definitely giving himself a little too much credit. 😉 But realIy, I would not be even close to the player I am without him. His commitment and discipline trickled down to me and showed me how to play with passion while also remaining respectful and humble, which is a hard act to balance. He's the one that holds me to as high of standards as I hold myself and gives me the confidence I need. It's so fun to play against him in our workouts, especially when I beat him (which is what happens most of the time 😉 ).