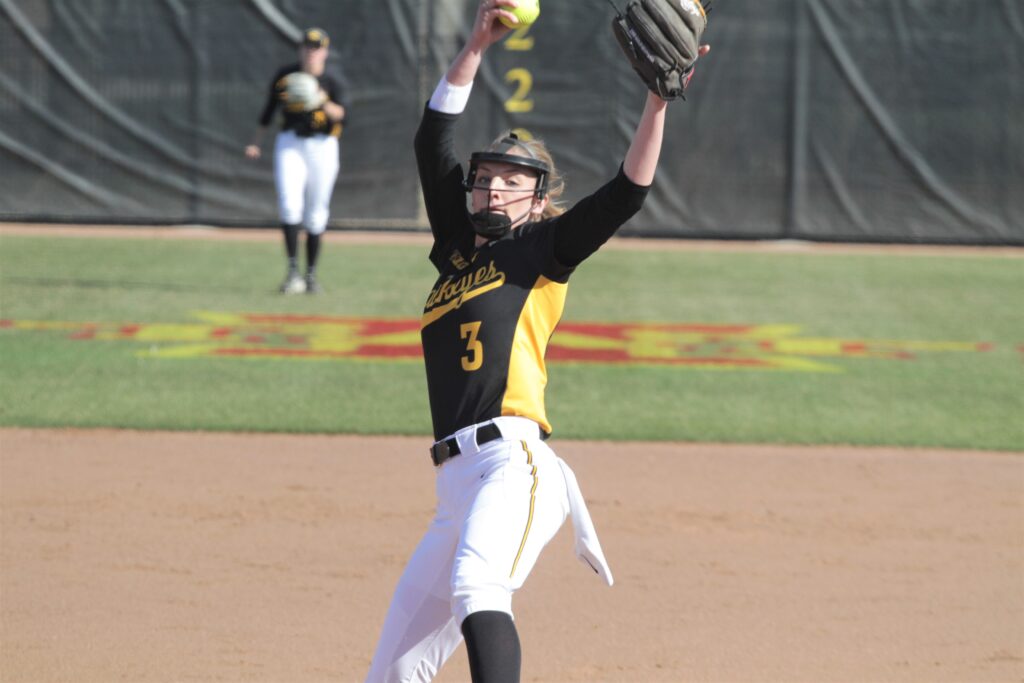 Former Ankeny pitcher Allison Doocy continues to etch her name in the Iowa softball record book.
Doocy threw the 18th no-hitter in program history on Sunday, leading the Hawkeyes to an 8-0 victory at Rutgers in five innings. She finished with five strikeouts as Iowa completed a sweep of the four-game weekend series.
It was the Hawkeyes' first no-hitter since Feb. 7, 2015 when Shayla Starkenburg–another former Ankeny star–accomplished the feat.
"We were all ready to go," Doocy told HawkeyeSports.com. "We are rolling right now. The bats were moving, and we are also doing really well on defense. I loved what I saw today, and I am ready for the next few weeks."
On Saturday, Doocy recorded her 700th career strikeout and also got the win as the Hawkeyes posted a 9-1 victory in five innings in the first game of a doubleheader. She is only the sixth Iowa pitcher to reach that milestone.
"I have had the chance to play with some of the best athletes; it has been awesome," said Doocy, who is now 8-4 on the season. "I love the support behind me–some people have made some great plays to keep the momentum. It was an awesome day, and overall, just exciting."
Iowa coach Renee Gillispie praised Doocy after the win.
"Doocy has put her name in the record books at Iowa, when you talk about Iowa now you will remember Doocy," she said. "It is neat to have her in the record book, but also to see what she has done for this program. She is finishing her masters in five years; she is just an incredible young woman. It is great to see her be a part of this program and helping it grow as a senior. She is an Iowa girl; she is making a good name for Iowa."