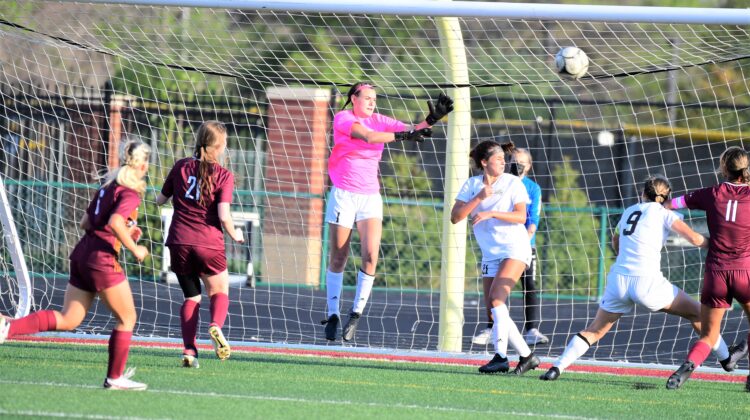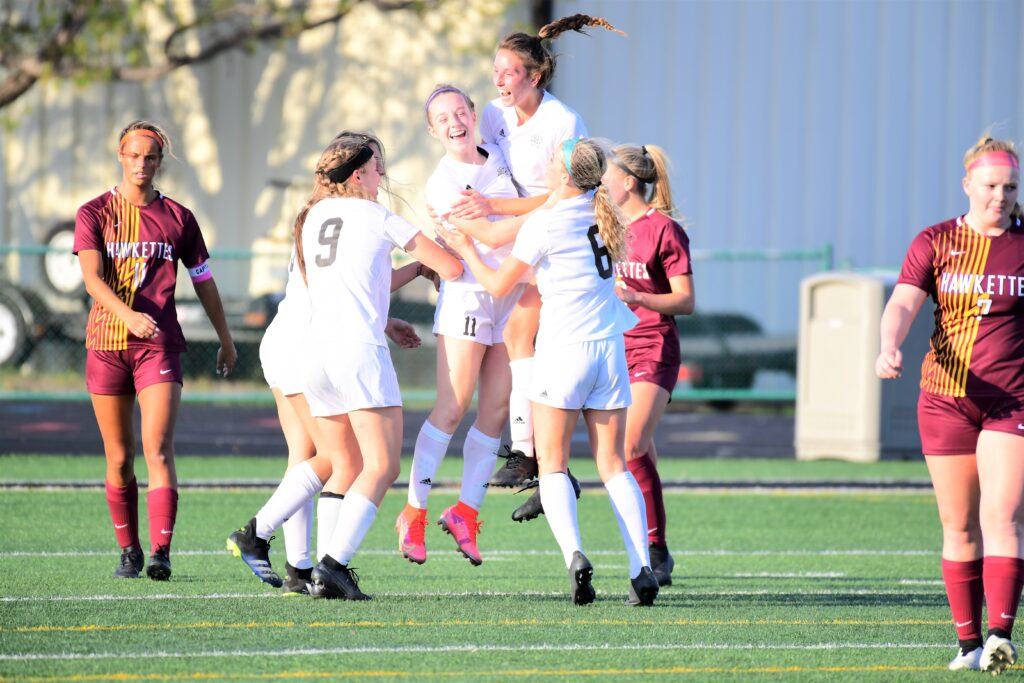 The Ankeny Centennial girls' soccer team tried to not get too hyped for Monday's showdown against its crosstown rival.
The second-ranked Jaguars tried to treat No. 7 Ankeny like they would any other opponent.
And that's exactly what Centennial did.
The Jaguars rolled to a 4-0 victory for their seventh consecutive shutout, dominating the Ankeny Derby at Northview Stadium even though Centennial coach Chris Allen felt like the final score was misleading.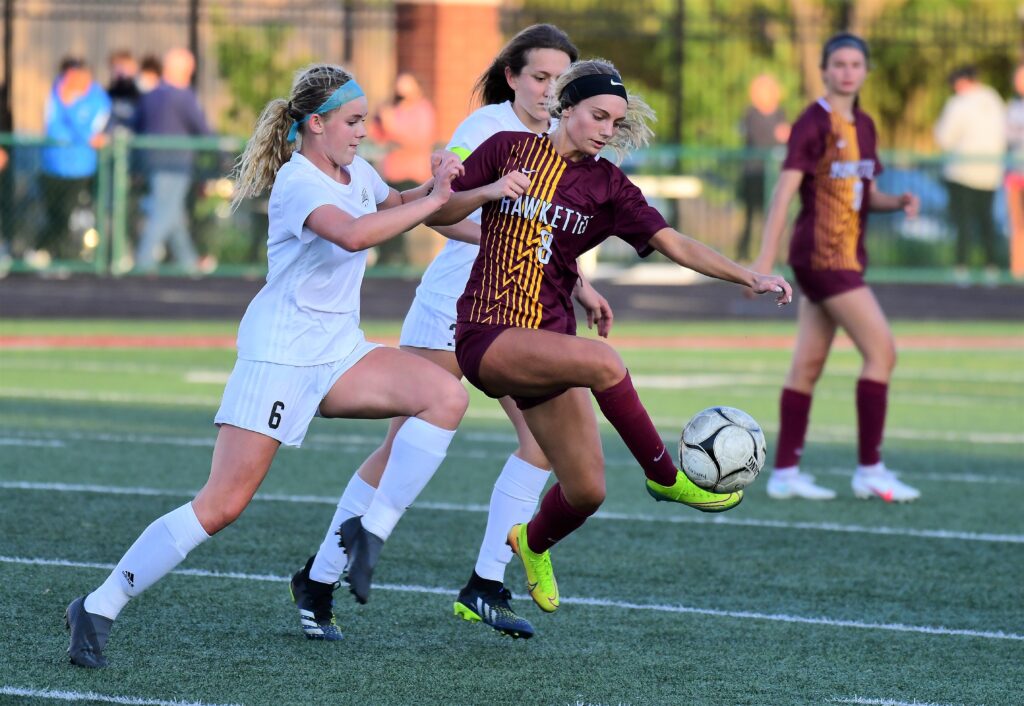 "I don't know that I'd call it totally dominant," he said. "The score line may say so, but we were under pressure there toward the end of the second half there quite a bit and of course in the first half we really struggled to build out against the wind. But when we did, we were very effective and very dangerous. I'm proud of the girls for that part of it."
Centennial scored three of its four goals off corner kicks by Macy Epp. The Jaguars defeated Ankeny for the fifth straight time.
"It's really exciting," Epp said. "I think we played really well, and we put the pieces together. We just take it like any other game."
Centennial improved to 4-0 in the CIML Iowa Conference and 9-1 overall. Ankeny's records dropped to 2-1 and 5-3.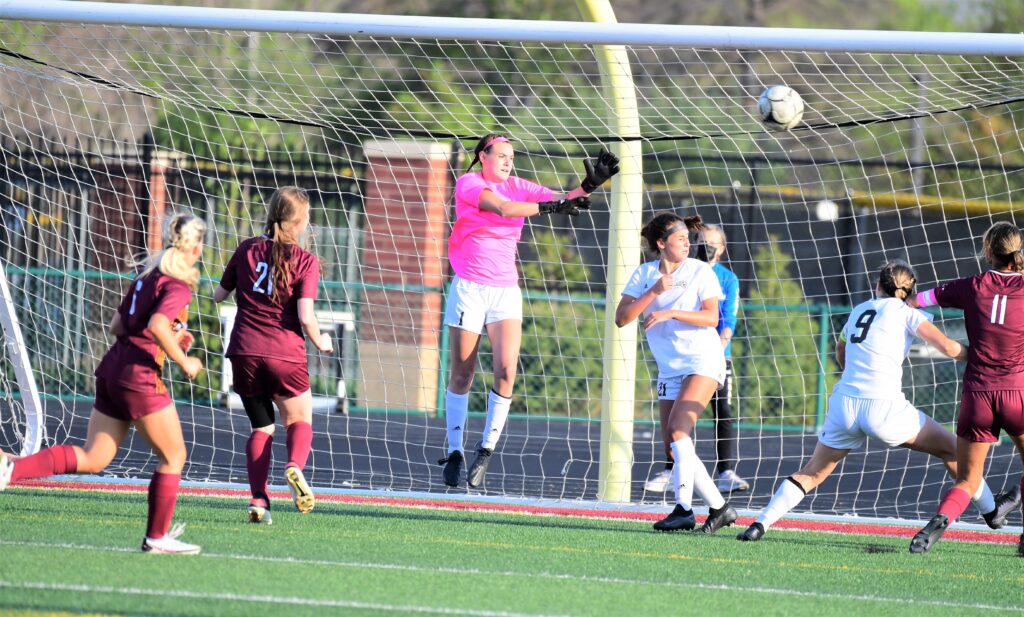 "The girls just picked a bad night to have an off night," said Ankeny coach Simon Brown. "Conceding from three corners in one game, when we hadn't given up one all season, is disappointing also. We all need to be better and play with more pride if we are to have a successful season."
Ankeny was held scoreless for the third time this season. The Jaguars have not allowed a goal since April 13.
Centennial goalkeeper Aly Jumper finished with four saves.
"I haven't given them a lot of credit, but our defense and Aly back there in goal did an amazing job," Allen said. "I don't know how many shutouts in a row that is for us, but it's been against some good sides. Ankeny obviously is a very good side, so I'm proud of them for figuring out their organization. (On Friday against Davenport Assumption), we played a really good team and didn't give up a shot on goal. That says a lot about Aly's leadership and the defensive organization that's going on."
Centennial scored the only goal it needed in the 13th minute. Courtney Kovacs settled the ball off a corner kick by Epp, then blasted a shot past Ankeny goalkeeper Jasmine Moser and into the upper right corner of the net.
"We just had to make sure that we kept playing ourselves and make sure we didn't think too much about how hyped up it is, and we just needed to keep playing like ourselves," Kovacs said.
The Jaguars increased their lead to 2-0 in the 37th minute, when Averi Porter scored her team-leading 11th goal of the season. She connected off a beautiful pass from Elle Street.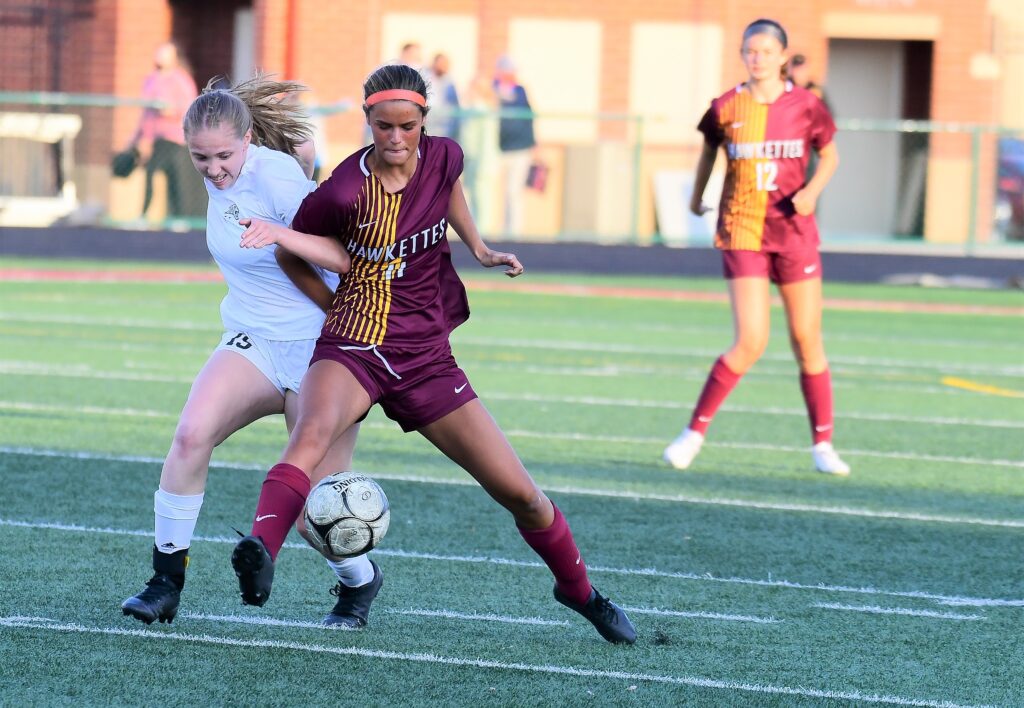 "It was an awesome assist," Porter said. "That goal just boosted our energy, and we knew we could keep it going. That set the tone for the whole game."
Just 2 minutes into the second half, Centennial added another goal to make it 3-0. A corner kick by Epp was initially defended well by the Hawkettes, but Alanna Pennington then headed the ball off an Ankeny defender and into the net.
It was ruled an own goal.
"Macy's been serving good balls in all season," Allen said. "We're starting to get that killer edge in the box and finding a way to put it in."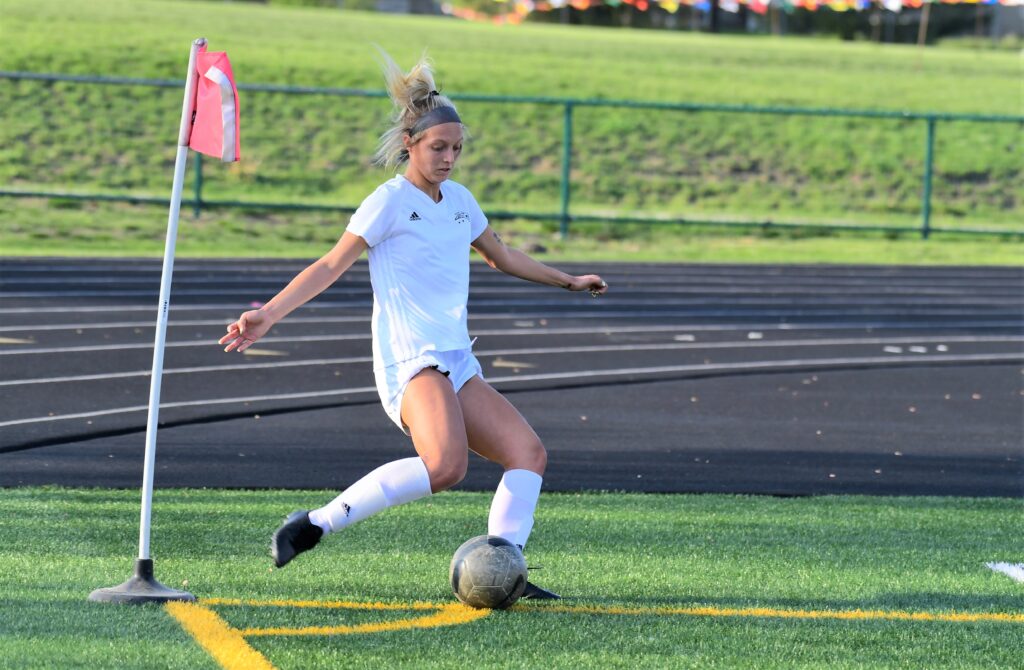 The Jaguars later scored their final goal off another corner kick by Epp. Elle Street found the ball in a scrum and put it away in the 70th minute.
"(Epp) does a great job serving it in, and we just do a good job finishing it and making the best of the opportunities," Street said.
Epp was credited with two assists. She now leads the team in that category with seven.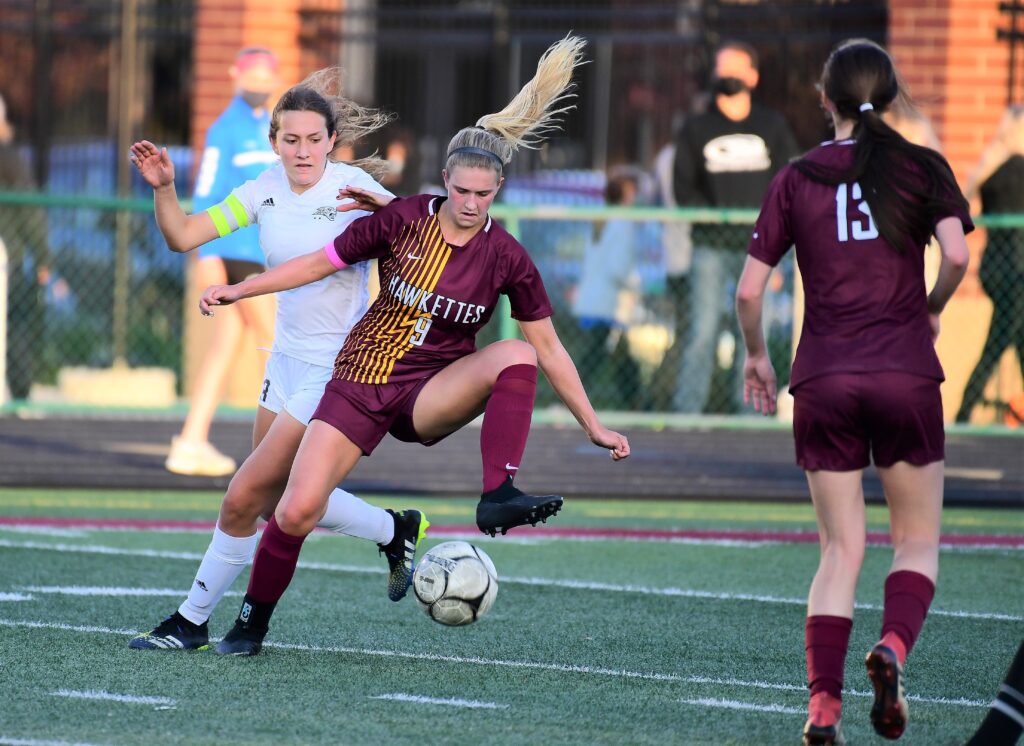 Epp said she doesn't always have a plan on her corner kicks.
"It just kind of depends where the defenders are," she said. "I usually just play it into the area. But I just kind of wing it."
After the game, the Jaguars signed autographs and posed for photos with some of their young fans.
"It feels great," Street said. "It's just like another rivalry game. We had to come into it composed and act like it's another game, but it feels great to get the win."