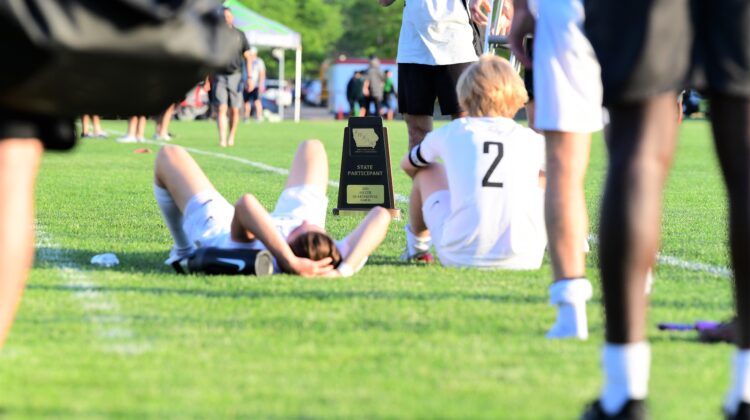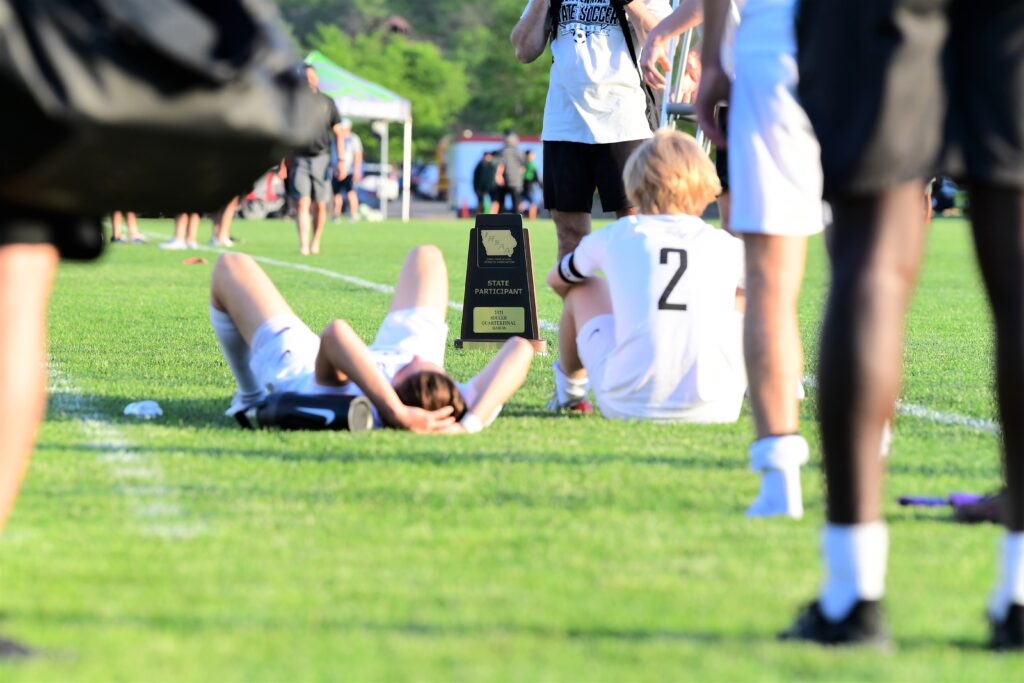 An epic battle between two CIML boys' soccer rivals ended on Tuesday with a shootout in the quarterfinals of the Class 3A state tournament at Cownie Soccer Park.
In the end, James Beaty delivered the game-winning kick to give fourth-ranked Valley a 1-0 victory over No. 6 Ankeny Centennial before a large crowd on Field 8.
"I'm super proud of the boys," said Centennial coach Brian Duax. "They battled their brains out, but if you let it go to kicks it's a coin flip at that point."
Valley won the shootout by a 4-2 margin. It was the eighth consecutive win for the Tigers (17-4), who advanced to Thursday's semifinals against top-seeded Iowa City West (19-1).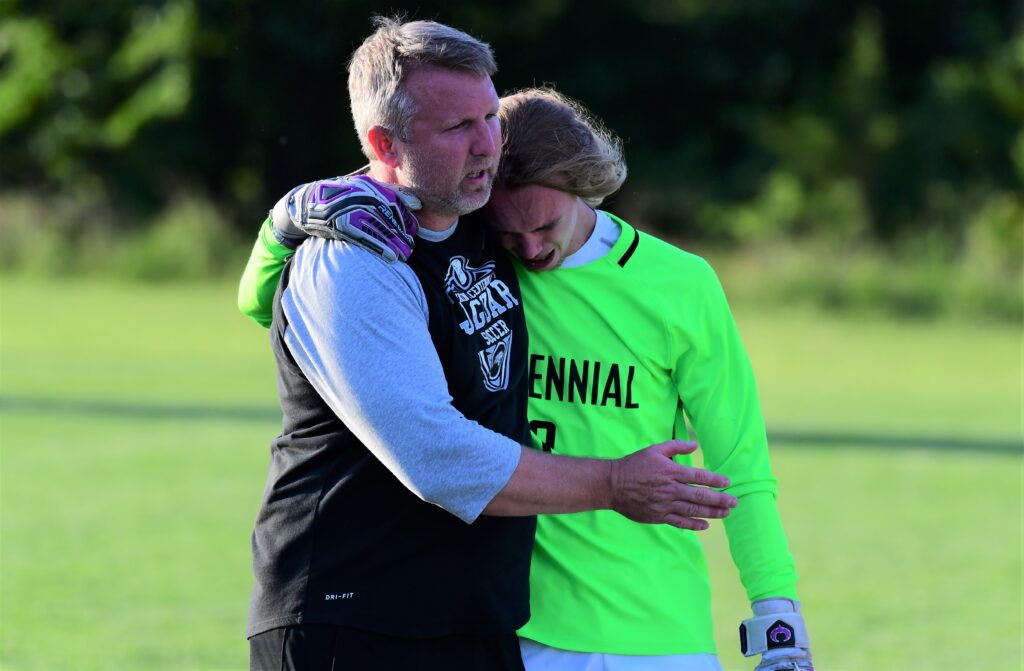 Valley is seeking its sixth state title under longtime coach Aziz Haffar. Duax is one of his former players.
"We knew from their results the Waukee game was very tough," Haffar said, referring to Centennial's upset in the substate final that ended the Warriors' 46-game winning streak. "We knew they were going to give us a fight. We just needed to capitalize, which we didn't. We kept them in the game, but they're very good and Brian has done a very good job with them."
The loss ended Centennial's seven-game winning streak. The Jaguars finished the season with a 15-5 record.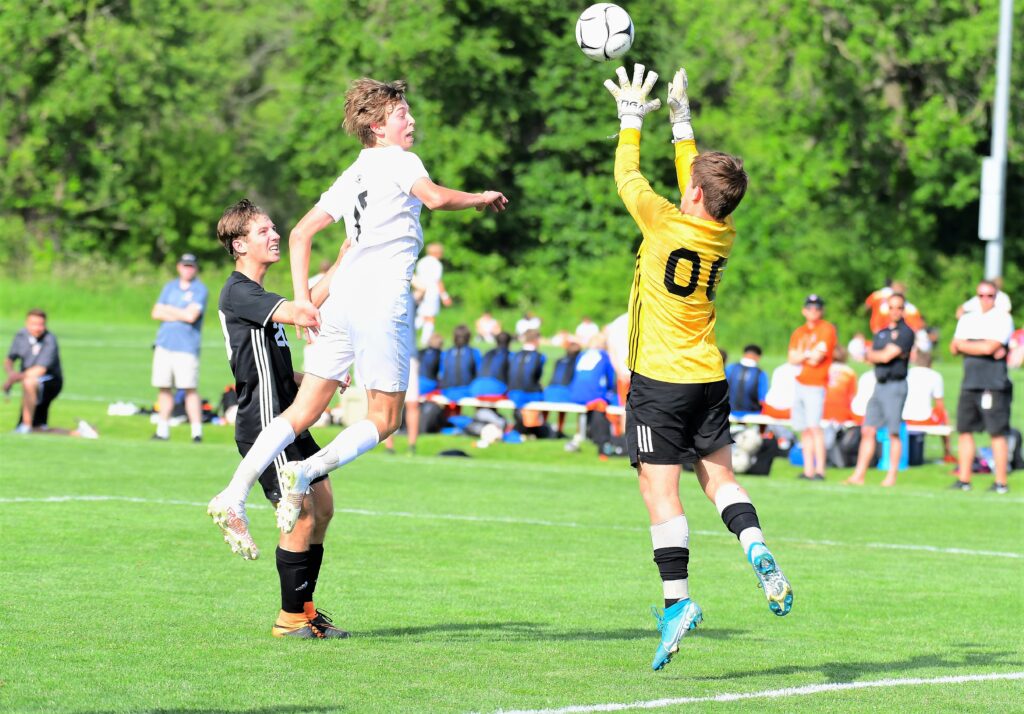 "Obviously, it's not the way we want to go out," said Centennial senior Michael Poitry. "There's a lot of sad guys here, but we fought with everything we had and we thought we could take them to PKs. We just got unlucky. That's the way it rolls."
Centennial played the final 3 minutes of regulation and both overtime periods a man down after senior defender Joseph Krueger was awarded a red card after colliding with a Valley player. Poitry thought it was a questionable call.
"I don't think it was ever a red," Poitry said. "(Krueger) got stuck in a bad position, but the ref will call what the ref will call and we just have to figure it out."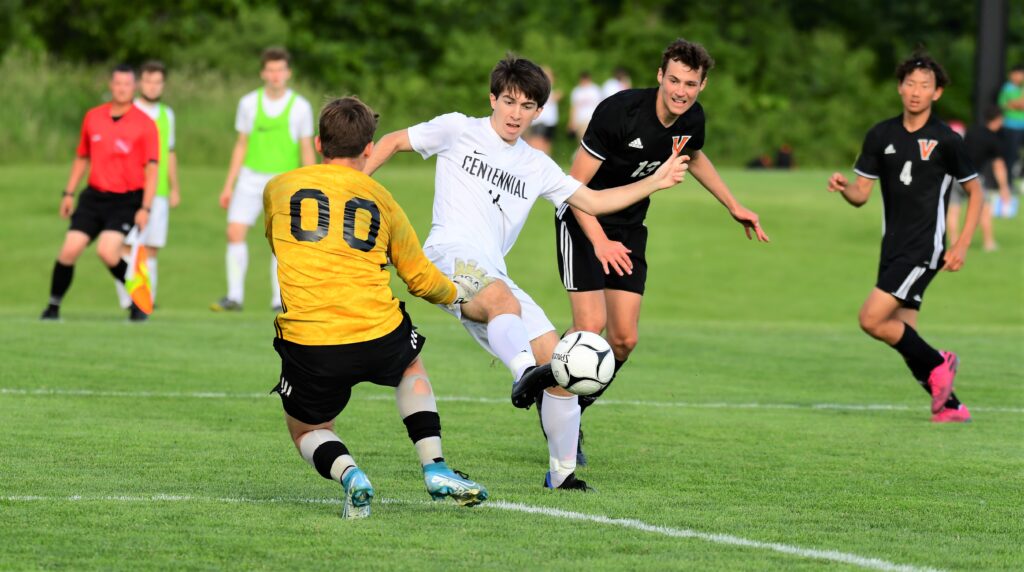 The Jaguars regrouped and battled Valley on mostly even terms throughout the 20 minutes of overtime. They even had a chance to win the game when Poitry fired a shot from the left side that slid just past the right post.
Centennial entered the shootout with confidence after defeating No. 1 Waukee in penalty kicks on Wednesday. The Jaguars also had a hot goalkeeper in Jonathan Stockwell, who had saved a penalty kick by Valley star Jaren Obia midway through the first half.
"We got Stockwell, who is possibly one of the best PK savers in the state," Poitry said. "But things happen, and we just got unlucky."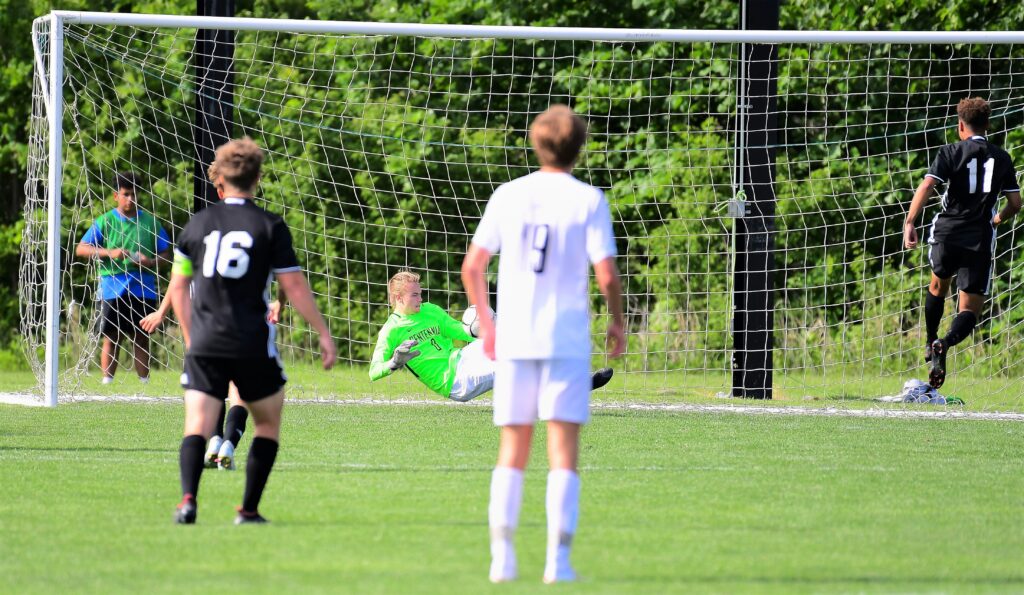 Centennial struck first when Jack Heckenliable found the net. But the Tigers answered with a goal by Obia.
The Jaguars' next two kickers, Evan Larson and Braden Thiele, were unable to convert. Valley made its next two attempts.
The shot by Larson, who made a tremendous save to keep the game scoreless with about 4 minutes left in regulation, was saved by Valley goalkeeper Adrik Feitelson. Thiele's attempt then hit the crossbar, opening the door for the Tigers.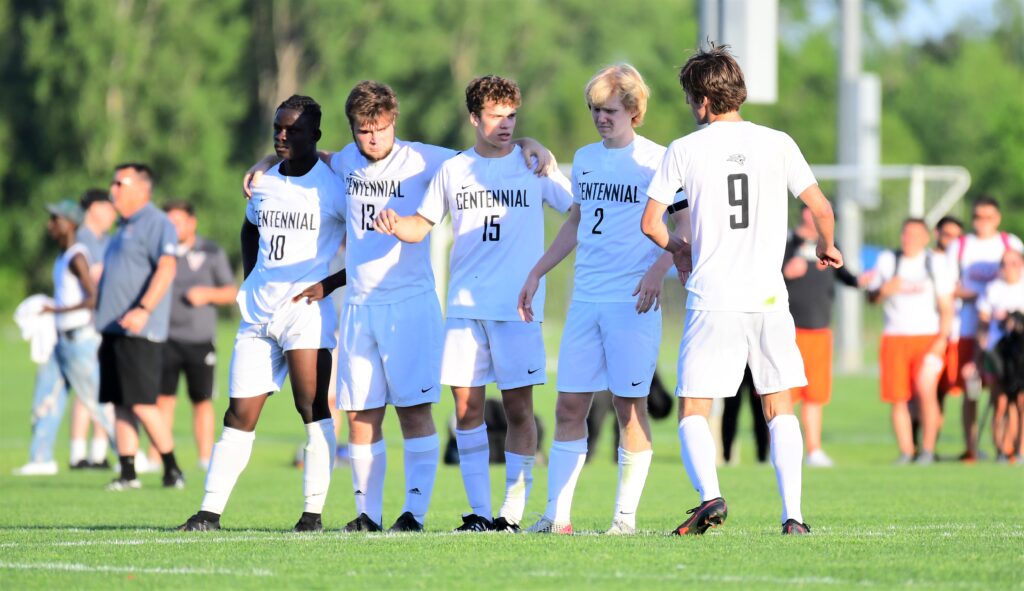 Poitry converted to keep Centennial alive, but Beaty then followed with the game-winning goal.
"Going to PKs you never know what's going to happen," Haffar said. "It's 50/50. We were very fortunate to win. It was ugly, but we'll take it."
Tuesday's game was unlike the first meeting between the two teams on April 6, when the Tigers posted a 4-2 victory at Valley Stadium. Obia had a hat trick in that game, but was held in check by the Centennial defense in the rematch.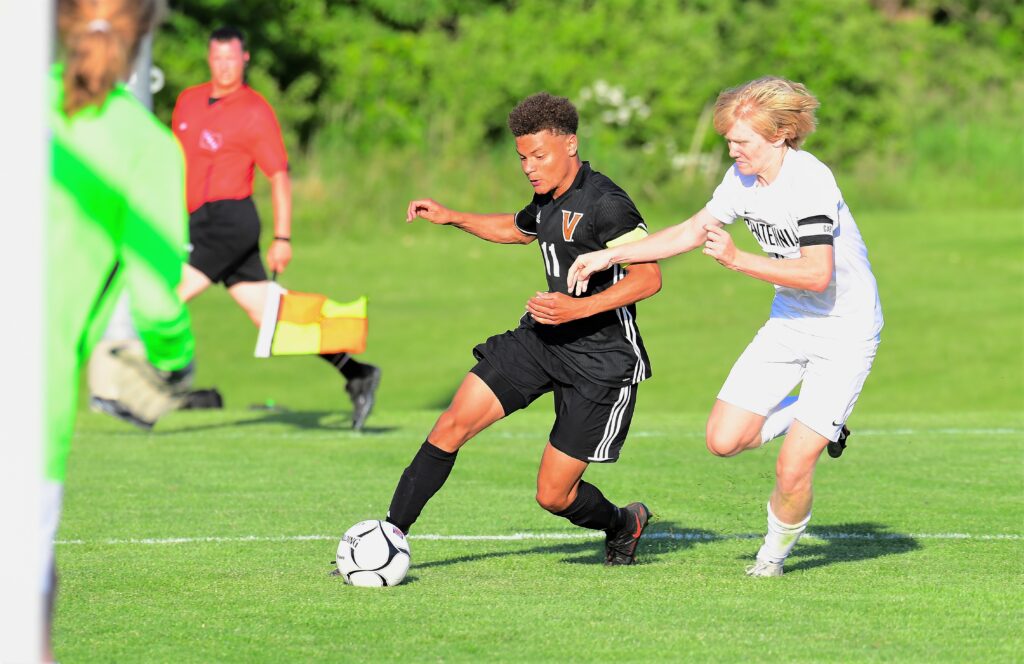 The Jaguars were credited with their 12th shutout of the season, which set a school record.
"That's not something we're happy about at the moment," Duax said. "But it's better than nothing."
Unfortunately, the Jaguars were unable to generate much of an offensive attack. They struggled to connect their passes against a passive Valley defense.
"Kudos to them for sitting in and trying to make us build, and we just weren't good enough at building out of the back today and creating those 2v1 opportunities to score some goals," Duax said. "Good for Valley. Unfortunate for us that we didn't adjust and connect enough passes to create those 2v1s."