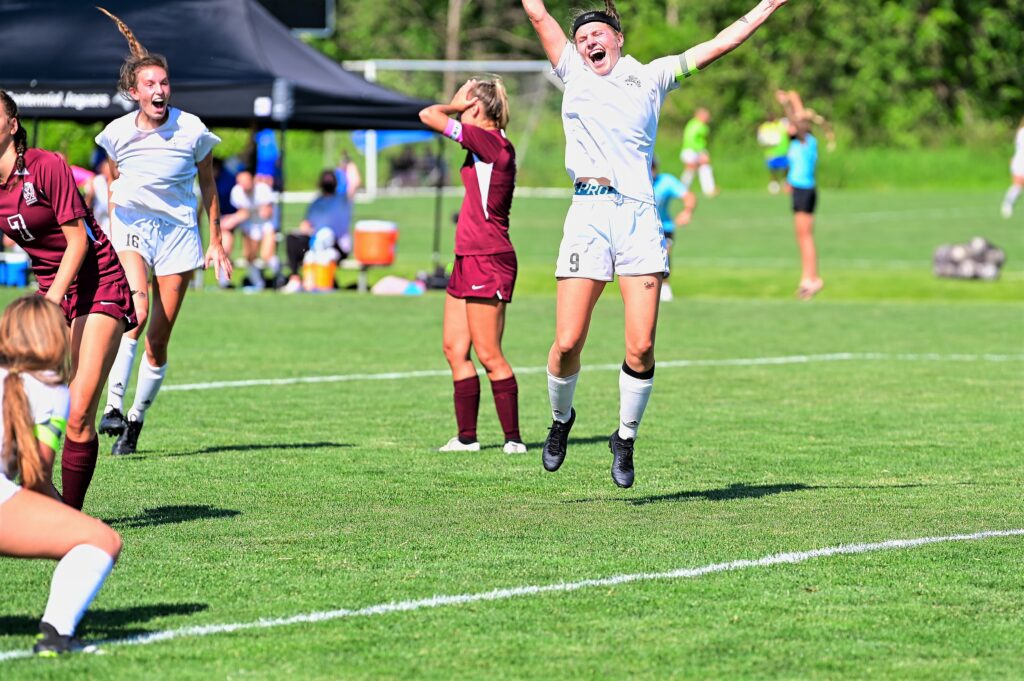 When the Ankeny Centennial girls' soccer team reeled off 12 consecutive victories earlier this season, the Jaguars appeared to be headed toward a No. 1 seed in the Class 3A state tournament.
Then came a 2-1 loss at Dowling Catholic in a shootout on May 18 that dropped Centennial from No. 1 to No. 5 in the final Class 3A rankings.
"It gave us a lot of motivation," said Centennial defender Elle Street.
The loss created a more difficult path for the Jaguars to win their third state title, but they took a huge step toward their ultimate goal on Tuesday and earned some revenge in the process.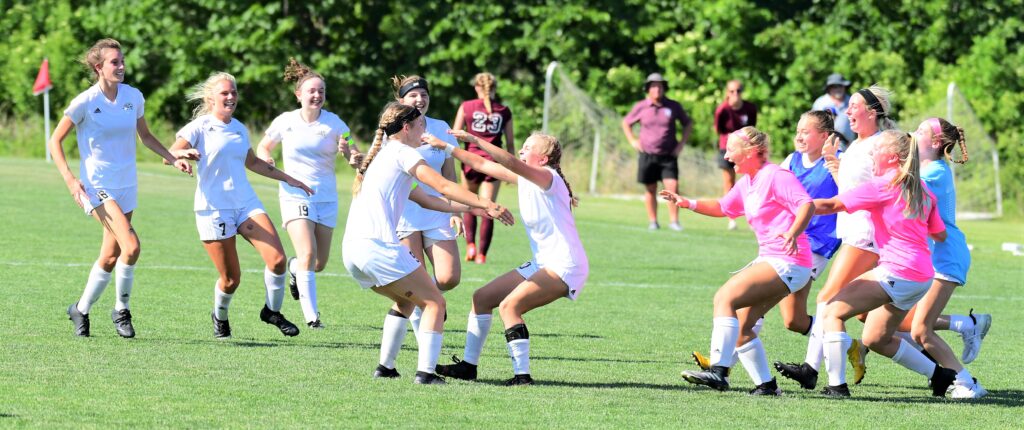 Elizabeth Overberg scored a pair of goals and fifth-seeded Centennial posted a 2-1 victory over fourth-seeded Dowling in the Class 3A quarterfinals at Cownie Soccer Park.
"It's really exciting," Overberg said. "We've been looking forward to this all year in this past quarantine year so it feels nice to kind of start to show Iowa what we've known and seen in open gyms all year."
Centennial (18-2) survived an epic battle against the Maroons (15-4). The game featured numerous collisions on a hot and humid afternoon, forcing several players to leave the field at various times.
"It absolutely was a battle," said Centennial coach Chris Allen. "Dowling is such a quality team. They can find moments in the game where they just run at you and put you under pressure and make you panic a little bit. We had to settle in and have our composure because I think we play good soccer."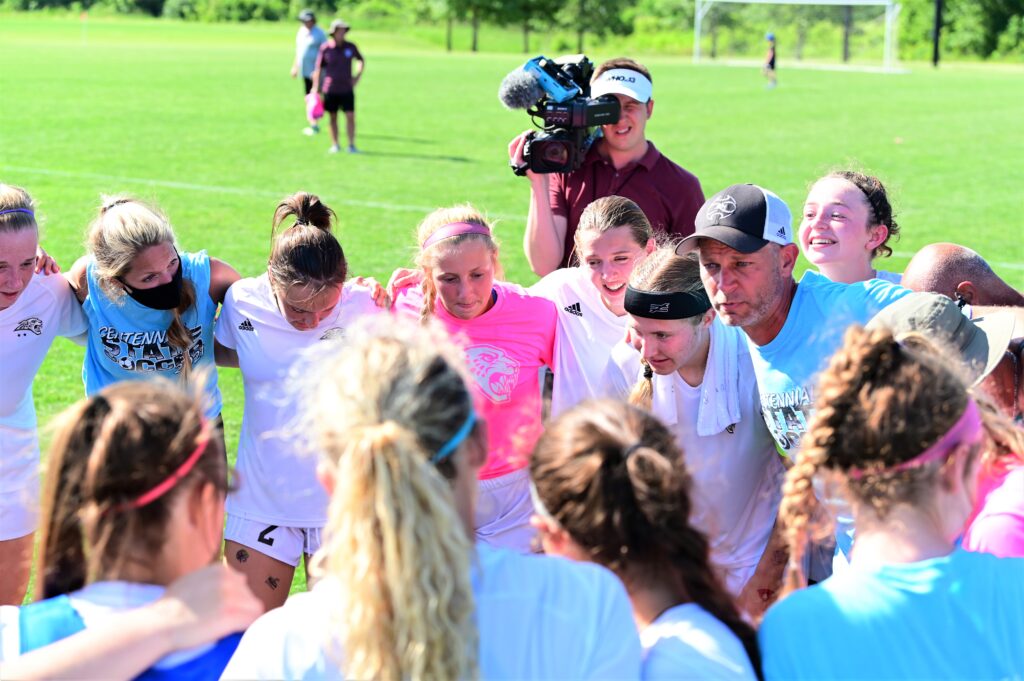 The Jaguars dominated the first 10 minutes of the game, putting a lot of pressure on Dowling goalkeeper CeCe Villa and the Maroons' defense. They missed on some early opportunities, but set the tone for the contest.
"I think the girls really bought into what we drew up as the game plan," Allen said. "The execution was brilliant to get all the way into the 18 and create those chances that we had early in the game."
Centennial took a 1-0 lead when Overberg scored off a pass from Street at the 10-minute mark.
"All week we've been working on connecting on the outside and getting service in," Street said. "I just did what we've been practicing."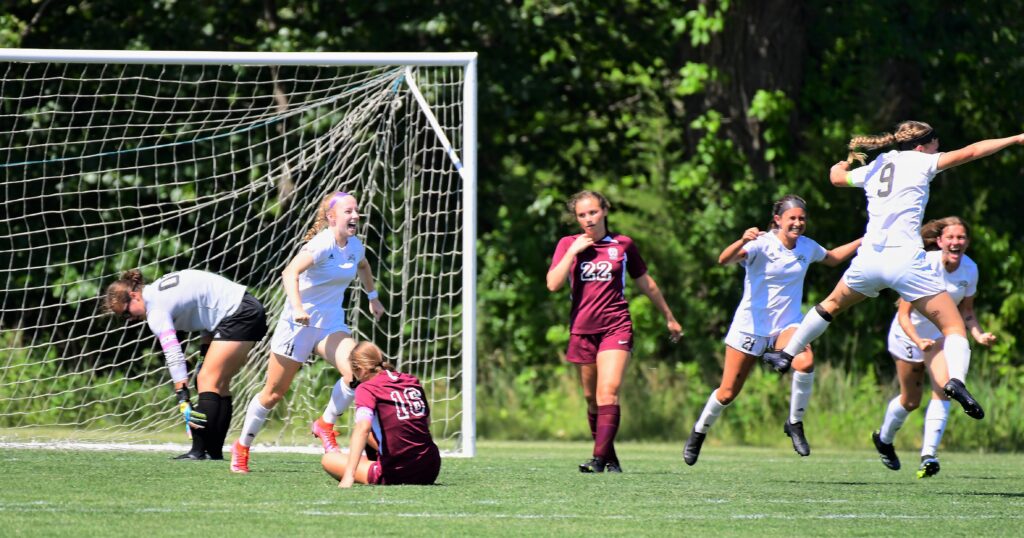 Overberg said it was a relief to finally capitalize on a scoring chance.
"My team had been working in that first half in getting the ball up through the channels and cross it in," she said. "We had a lot of missed opportunities, so it was nice to finally put one away with all the efforts my teammates had been putting in."
Dowling later tied the game with about 5 minutes left in the first half. Carrie Hodgson found the net off a corner kick.
The Jaguars eventually scored the go-ahead goal off a corner kick of their own in the 57th minute. Alanna Pennington served the ball into the box, and after a brief scramble, Overberg booted the ball with her left foot past Villa for the game-winner.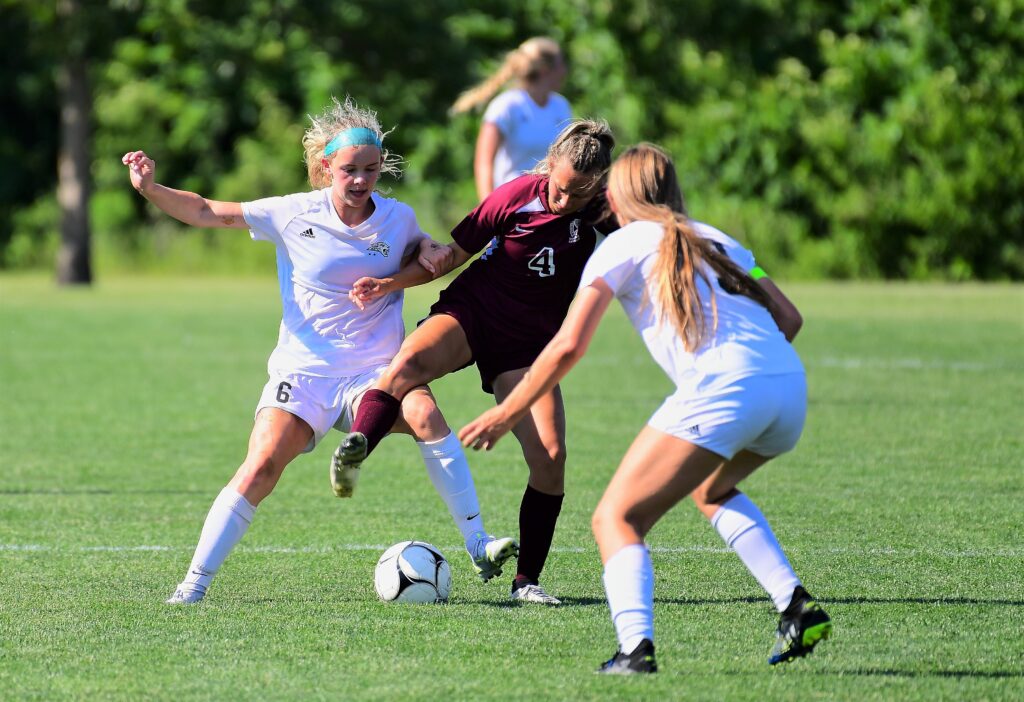 Grace Meador was credited with an assist on Overberg's 22nd goal of the season. It allowed Centennial to reach the semifinals for the fifth straight time.
"It feels great," Street said. "It's an exciting feeling to have."
Centennial goalkeeper Aly Jumper finished with five saves. Dowling's Villa had six in a losing effort.
"When we're playing really strong soccer, I think we left seven goals out on the field that were right in front of the frame," Allen said. "Hopefully, they'll come (Wednesday) and we'll do better with those opportunities, but the fact that we're creating those chances says a lot for our team against a very good Dowling team."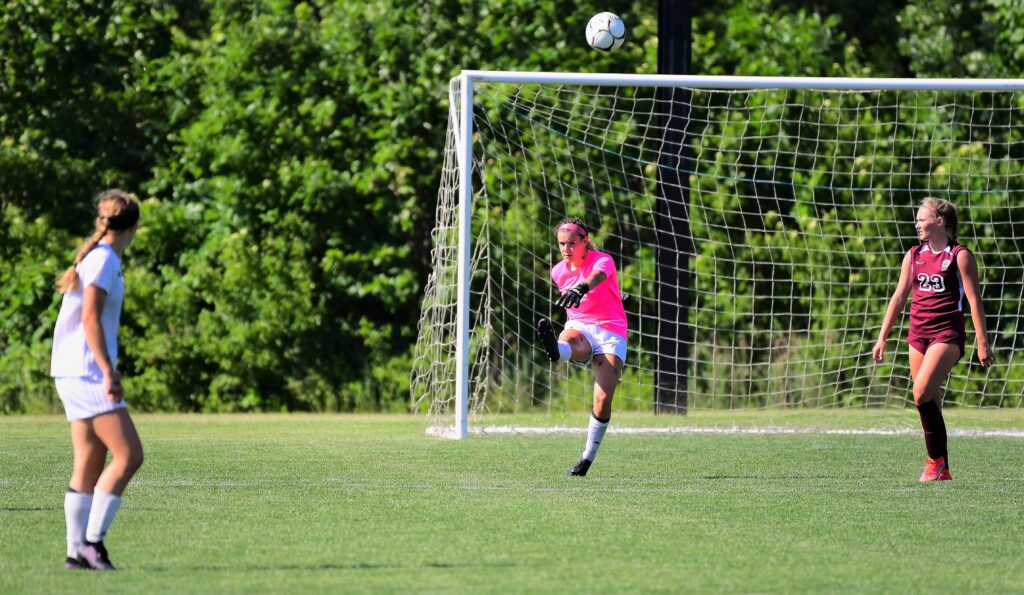 The Jaguars will face top-ranked Valley (19-1) in the semifinals on Wednesday at 3 p.m. The Tigers advanced with a 5-1 win over Muscatine, getting a pair of goals from Anna Van Wyngarden.
Valley will be looking to avenge its only loss of the season. Centennial posted a 2-1 victory at Valley Stadium on April 13.
The Tigers have won 16 straight games since that loss, 11 of them by shutout.