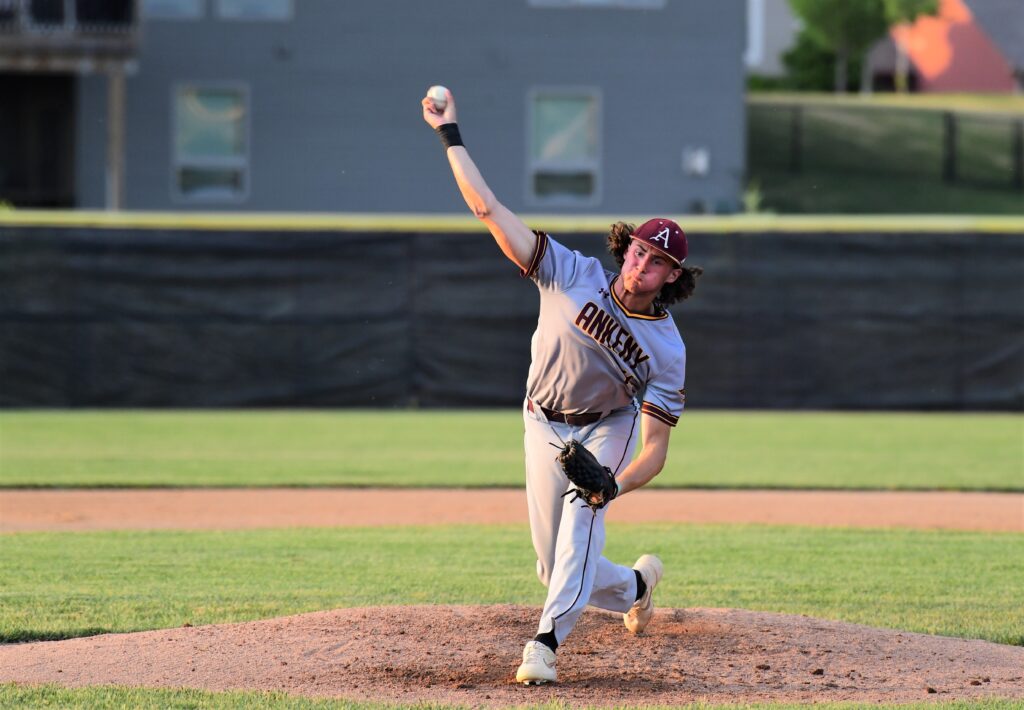 Brody Brecht and the Ankeny baseball team are on a roll.
That's a scary thought for the rest of Class 4A.
Brecht tossed a two-hitter and had 13 strikeouts as the eighth-ranked Hawks posted a 7-0 victory to complete a sweep of Wednesday's CIML Iowa Conference doubleheader at Ankeny Centennial. Ankeny also won the opener, 4-2.
"We had a tough opening week," Brecht said of his team's 1-3 start. "We tend to start off slow, but we kind of got the bats going now and we're in a groove. We're ready to roll."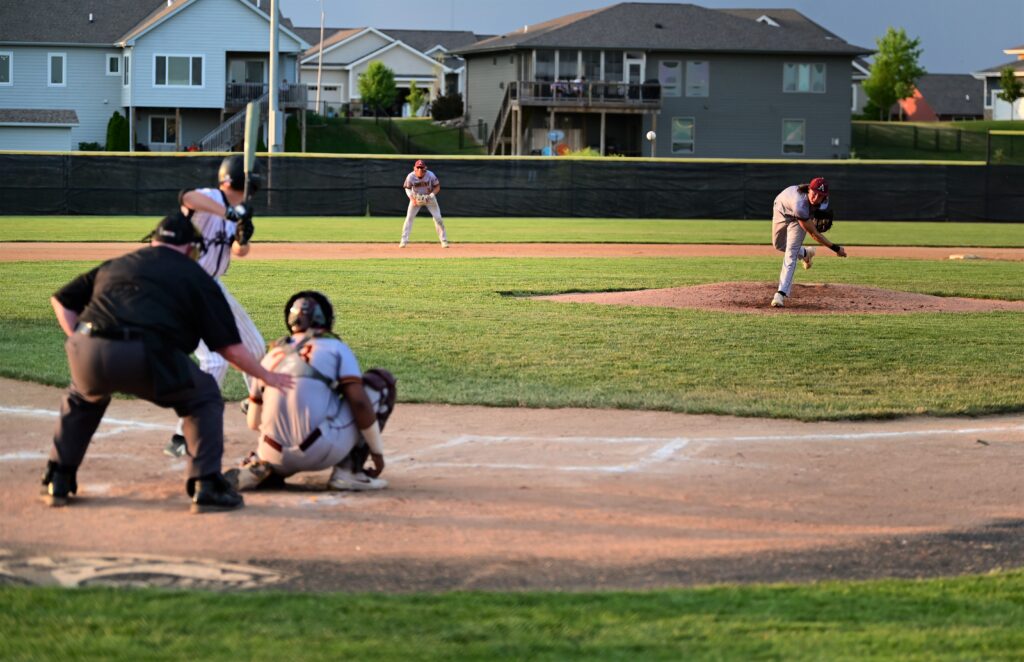 Brecht raised his record to 3-0 with a dominant performance. He struck out the side in both the third and sixth innings.
"Once you get established and get that rhythm down, then you're good to go," Brecht said. "You just kind of feed off the momentum and feed off the strikeouts."
Brecht, who has struggled with his control at times throughout his career, walked only one batter. He gave up a bloop single to Gabriel Monosmith in the first inning and a sharp single by Jackson Powell to lead off the fourth.
"It's a little different. It's a little fast," Monosmith said of facing the hard-throwing Brecht. "You normally don't see guys like that in high school."
Brecht has attracted the attention of major league scouts with a fastball that is routinely clocked at 95 miles per hour or higher. Several scouts were in the crowd on Wednesday.
"He's an outstanding pitcher," Centennial coach Mark Hey said. "Obviously, the number of radar guns in the stands speaks to the quality of athlete that he is. He just threw a great game, but I loved our kids' approach. They didn't just take-take-take and hope for a walk. They got up there and swung the bats. I was proud of the way they battled."
Iowa baseball coach Rick Heller was also in the crowd. Brecht and teammate Weston Fulk have committed to play for the Hawkeyes, and so has Centennial freshman Joey Oakie.
"I saw an Iowa hat out there," said Brecht, who will also play football for the Hawkeyes. "I called (Heller) this morning, and he said he was coming."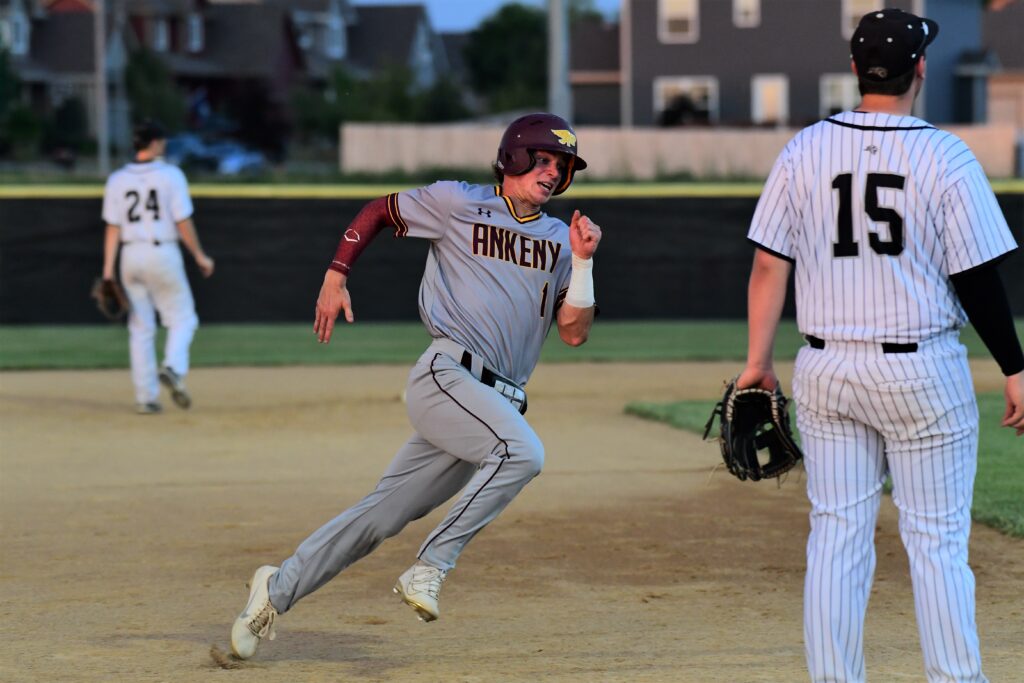 Brecht hit a sacrifice fly in the third inning to put his team ahead. Cael Boyd scored another run on a balk by Centennial's Damin Churchman (0-3), who went the distance in the loss.
The Hawks then batted around in the fourth inning, scoring four more runs to build a 6-0 advantage. Ryan Crandall drove in a run with an infield single, Jase Bauer hit a two-run double, and Brecht followed with an RBI single.
Bauer, who went 3-for-4, added an RBI single in the sixth.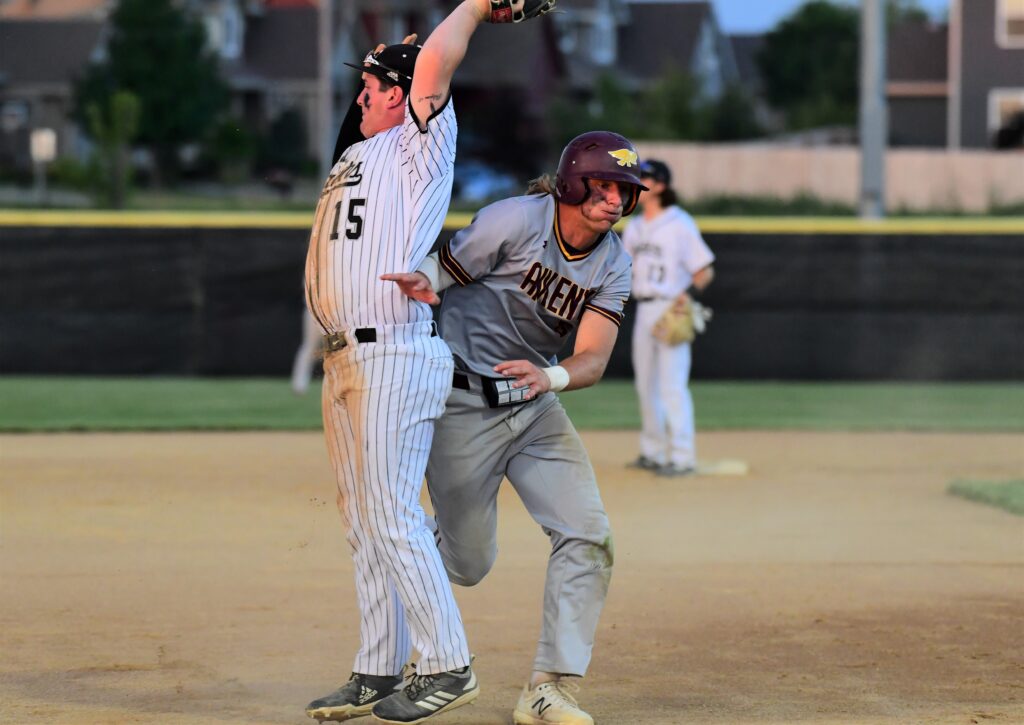 "They're a good team," Brecht said of the Jaguars. "It's conference play and a big rivalry. You know it's going to be a competitive game. I'm just glad we were able to score runs, the defense was able to back me up, and we got the two wins."
Brecht lowered his ERA to 1.65. He has racked up 36 strikeouts in just 17 innings this season.
"I thought he got better the longer he went," said Ankeny coach Joe Balvanz, who usually pitches Brecht in the second game of doubleheaders. "And when the lights come on, things are a little quicker (for the batters). And he seems to like pitching under the lights, so that's fine with me."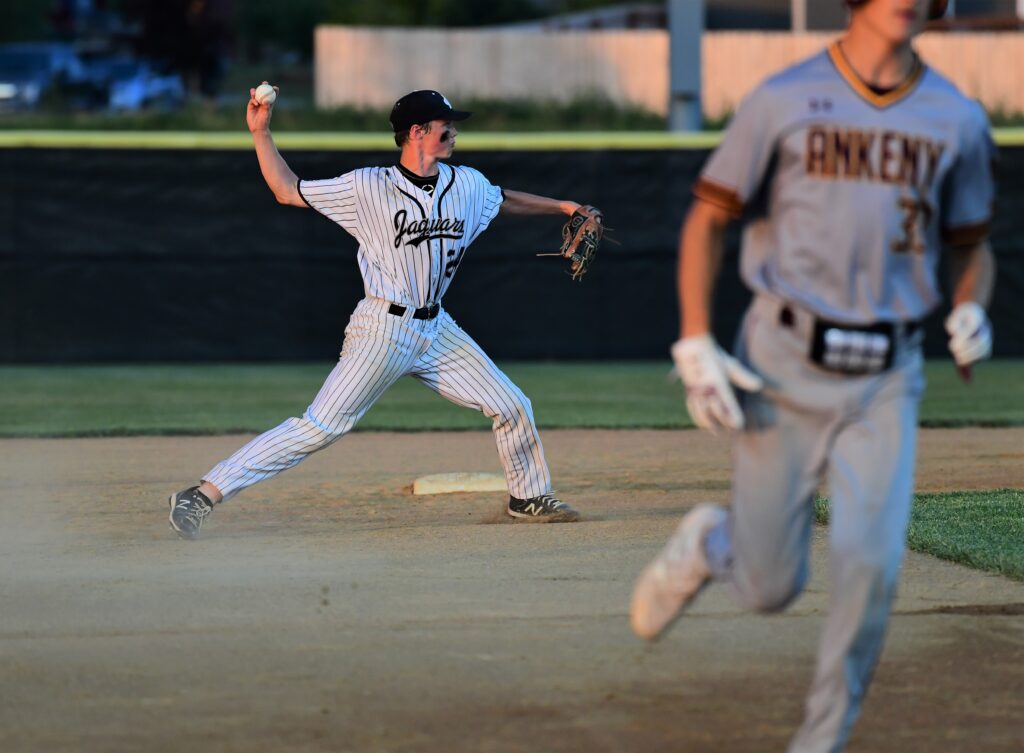 After the game, Powell paid his respects to his crosstown rival via Twitter.
"The Iowa Hawkeyes or a MLB club is going to get an absolute flame thrower. @brody_brecht pitched a (gem)," Powell tweeted.
Boyd went 2-for-3 and scored three runs in the win. Tamden Webb-Tate had a double.
In the opener, Ankeny pitchers Samuel Andrews and Dylan Schlee combined on a four-hitter. Andrews (1-1) got the win, allowing just one run over the first four innings despite yielding five walks.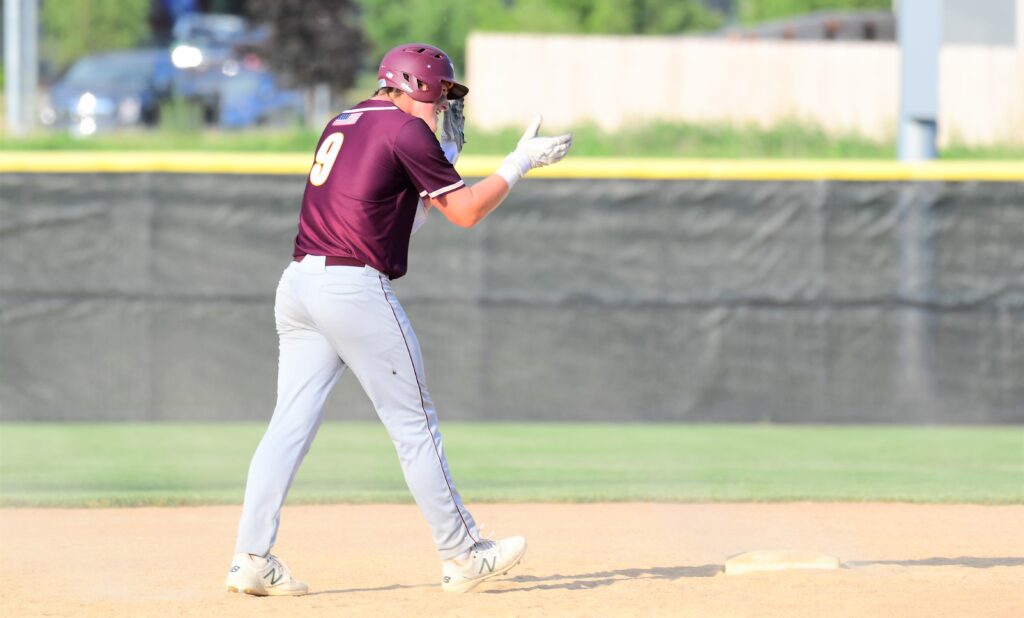 "Sam didn't have his best stuff, but he battled," Balvanz said. "And Dylan was efficient as usual–needing just 37 pitches to get through three innings."
Fulk went 4-for-4 with two doubles and two RBIs for the Hawks. Boyd and Colin Riggs each drove in a run.
"Situationally, we did a good job of hitting in that first game," Balvanz said.
Oakie (0-1) took the loss. He allowed three earned runs on seven hits and had three strikeouts over the first four innings.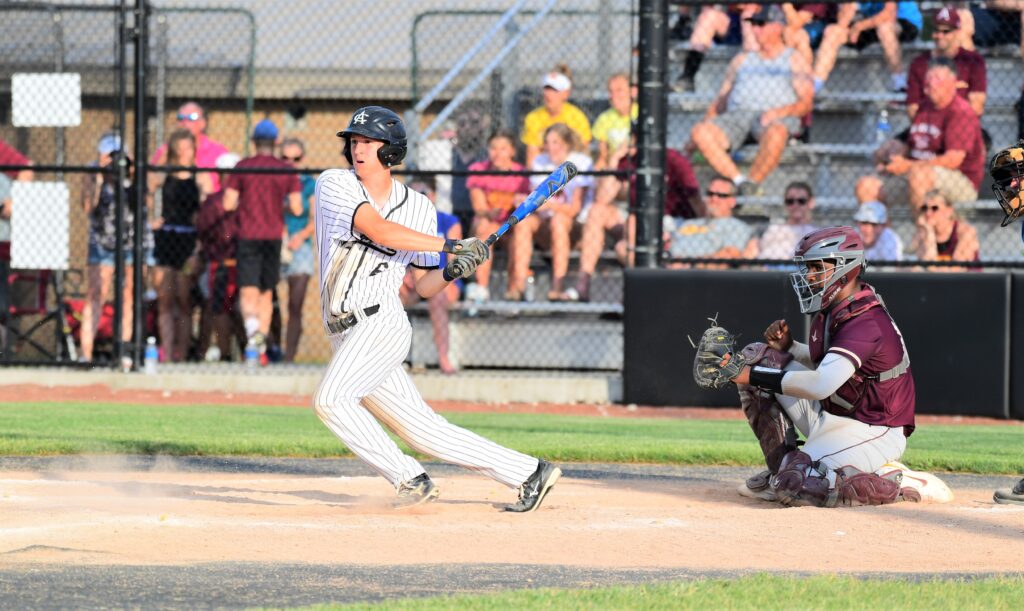 Ian McGhiey doubled and knocked in a run for the Jaguars.
"It was two solid teams going at it, and one came out on top," Monosmith said. "We're definitely making progress. We're getting better as the season goes on."
Ankeny extended its winning streak to six games. The Hawks improved to 6-0 in the conference and 9-5 overall, while Centennial's records dropped to 2-4 and 5-9.
"I thought we played hard the whole night," said Hey, whose team will play a non-conference game at Knoxville on Thursday. "I really felt like we made some strides as a team tonight. I was happy with the growth that this team had in the doubleheader."