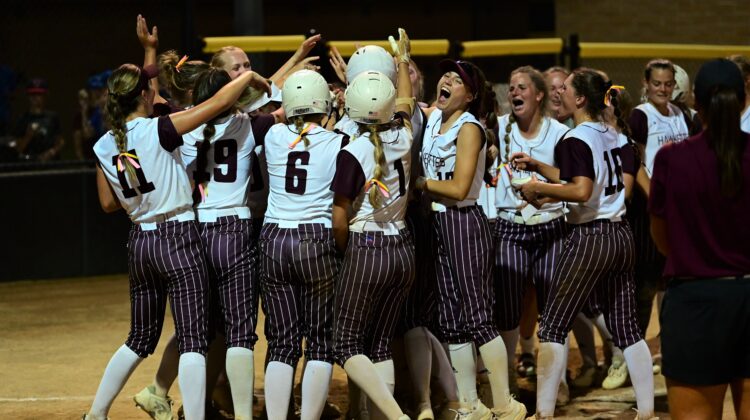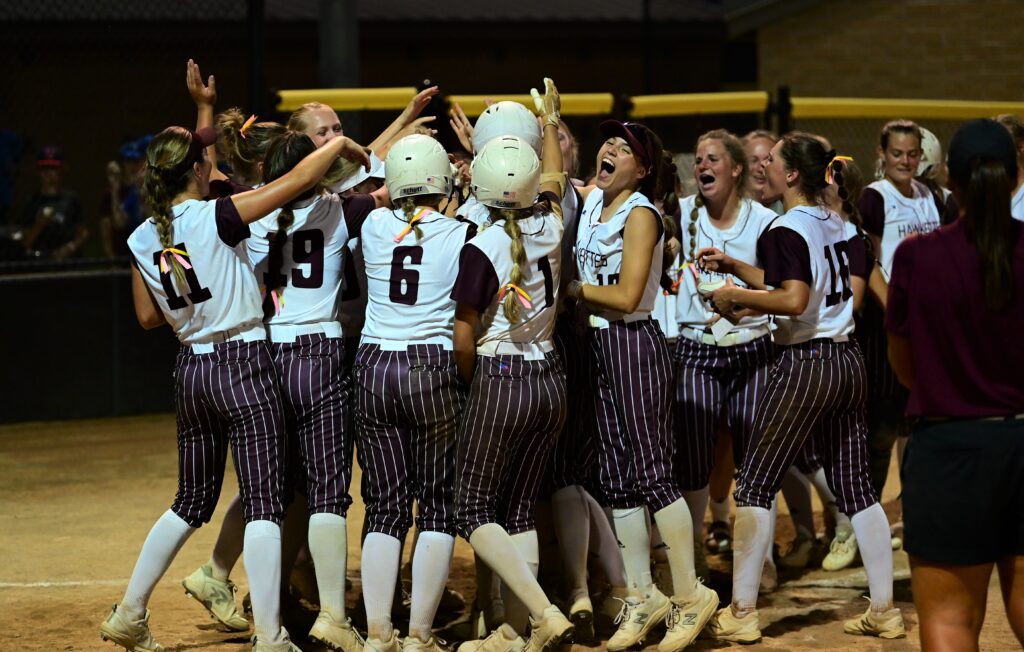 Kendra Winfrey has established herself as one of the top pitchers on the Ankeny softball team.
It turns out she's a pretty good hitter, too.
Winfrey pitched a complete game and also slugged two home runs to lead the 13th-ranked Hawkettes to a 13-6 victory in the nightcap of Wednesday's doubleheader at No. 11 Ankeny Centennial. The win ended a five-game losing skid for Ankeny and also snapped a five-game winning streak for the Jaguars, who had posted a 6-5 triumph in the opener of the twinbill.
"The wins are something the kids need, but we've been playing good ball. We've been right in there," said Ankeny coach Dave Bingham. "I just think we went to more fun tonight. We loosened it up. We went simple."
Winfrey scattered eight hits to improve her record to 4-2. She had two strikeouts while allowing just three earned runs.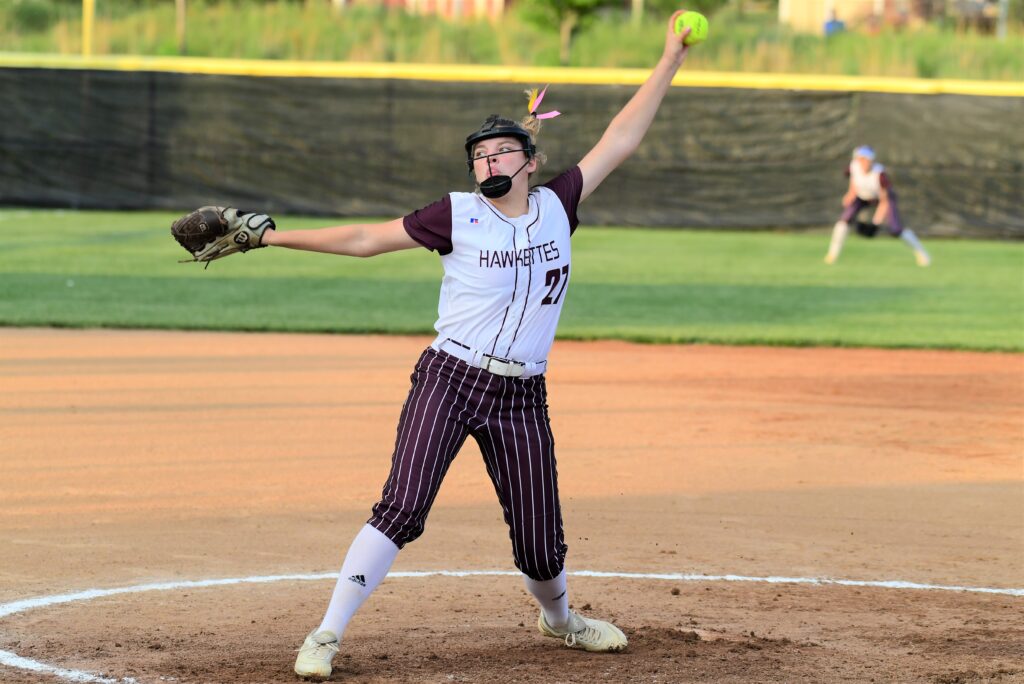 Winfrey threw 118 pitches on a hot and humid night.
"I've been taught to throw with my legs, so my legs are stronger than my arm," Winfrey said. "I think I handled the (heat) very well."
At the plate, Winfrey hit a two-run homer in the second inning off Jenna Wendt (0-1) to erase Centennial's 1-0 lead. She later hit another two-run blast as part of Ankeny's six-run outburst in the seventh.
"She can't really hit," Bingham joked. "She closed her eyes and swung really hard. We're just lucky it hit the bat right now."
Winfrey, who went 3-for-4, said she practices all aspects of her game.
"I've been working very hard on my swing," said Winfrey, who caught a line drive by Maggie Fisher to end the game.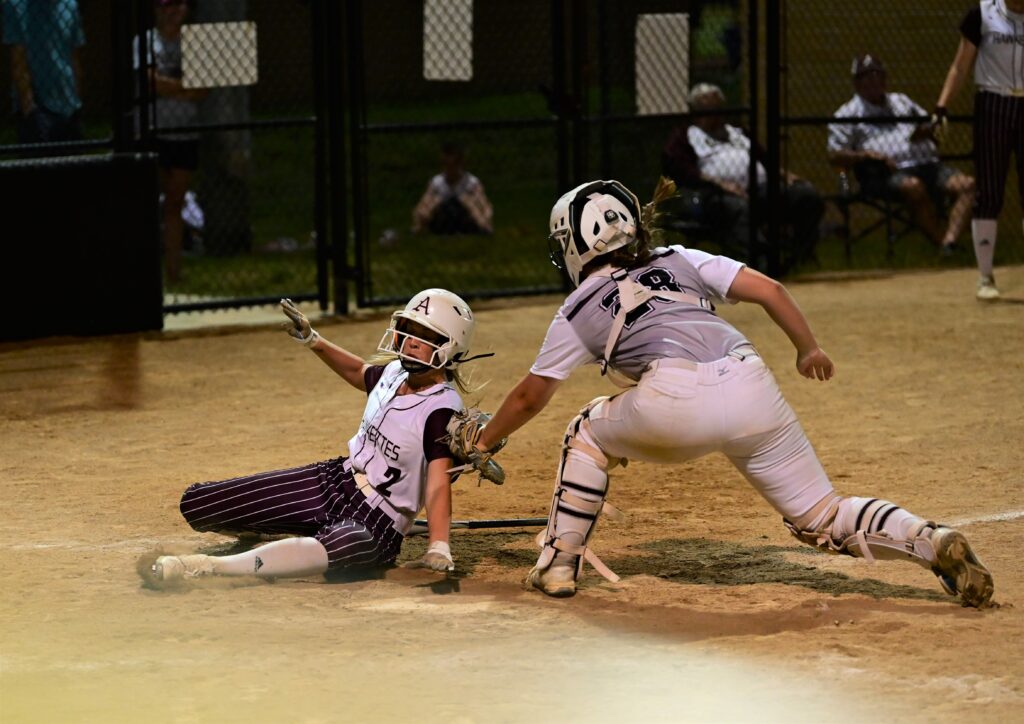 Ankeny's Marina Carter went 3-for-5 with two doubles and four RBIs. Larissa Miller went 3-for-4 and drove in two runs, while Olivia Baskerville also had two RBIs.
Shelby Romig went 2-for-3. Madeleine Murphy and Mariah Parton each went 2-for-4.
Murphy moved to second base on Wednesday from her usual outfield spot.
"We tried to mix up our defense a little bit today, and I think that helped, too," Winfrey said.
Payton Drefke went 2-for-3 with a double and two RBIs for the Jaguars. Mackenzie James and Sydney Morris each went 2-for-4 and knocked in a run, while Addi Starr doubled and had one RBI.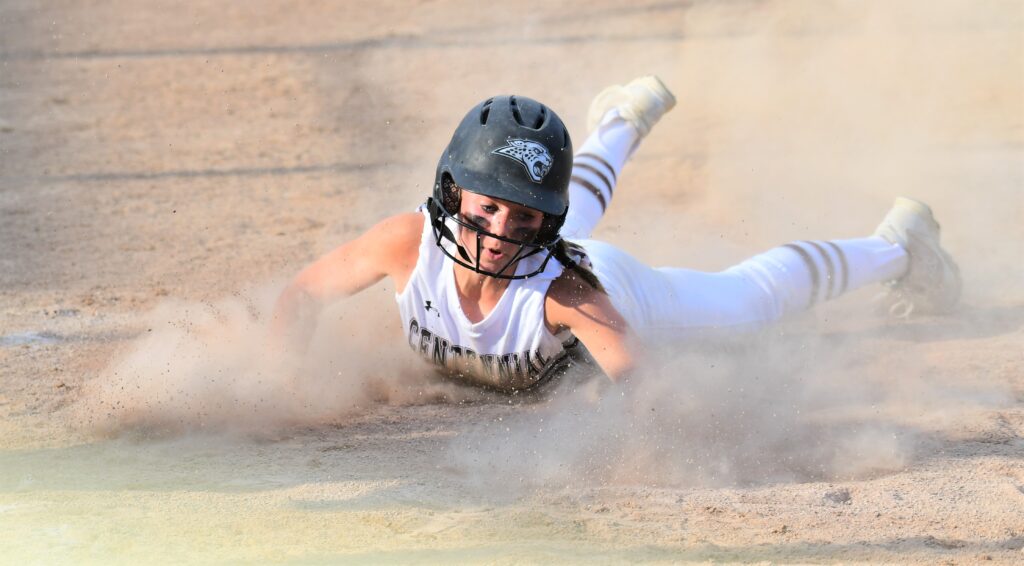 "I've only played with a couple of (the Centennial players), but we've played them enough and I've studied them," Winfrey said. "We know how to pitch to them."
In the first game, Ankeny rallied for five runs in the fifth inning to take a 5-3 lead. Centennial tied the score with two runs in the bottom of the frame.
In the sixth inning, Lauren Solis hit a one-out single for the Jaguars. Drefke followed with a single, then James walked to load the bases.
Morris grounded into a fielder's choice for the second out at the plate, but Drefke then raced home with the go-ahead run when Ankeny tried for an inning-ending double play and made an errant throw.
"The girls came out and played well," said Centennial coach Brett Delaney. "When we have our girls going, they're ready to go. Night in and night out, it's tough when you're playing in the CIML against good opponents. You're always hoping to take two (games), but to come out with the split is ok."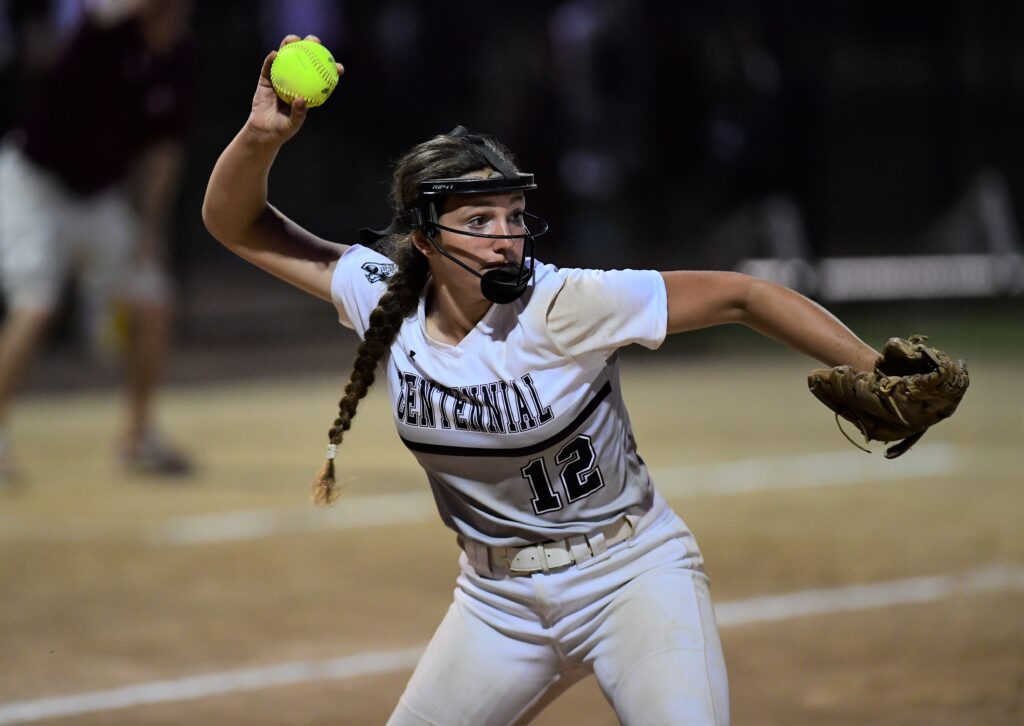 Drefke went 2-for-3 and scored three times in the win. Starr went 2-for-4 and drove in two runs, while James went 2-for-3 and had one RBI.
Ella Schulz hit a two-run homer, her third of the season. Last year, she tied for first in the state with 18 doubles, but had just one home run.
"I'm still looking to drive the ball, but I did put a lot of work in the weight room this season," Schulz said. "So I think that has helped me."
Sam Klug (4-2) went the distance to earn the victory. She tossed a nine-hitter and had nine strikeouts.
Kayla Brummer (0-2) took the loss. She replaced starter Ashtyn Billings with one out in the fifth inning.
Gillian Overturf went 2-for-4 with a double and two RBIs for the Hawkettes. Eva Fulk also drove in two runs.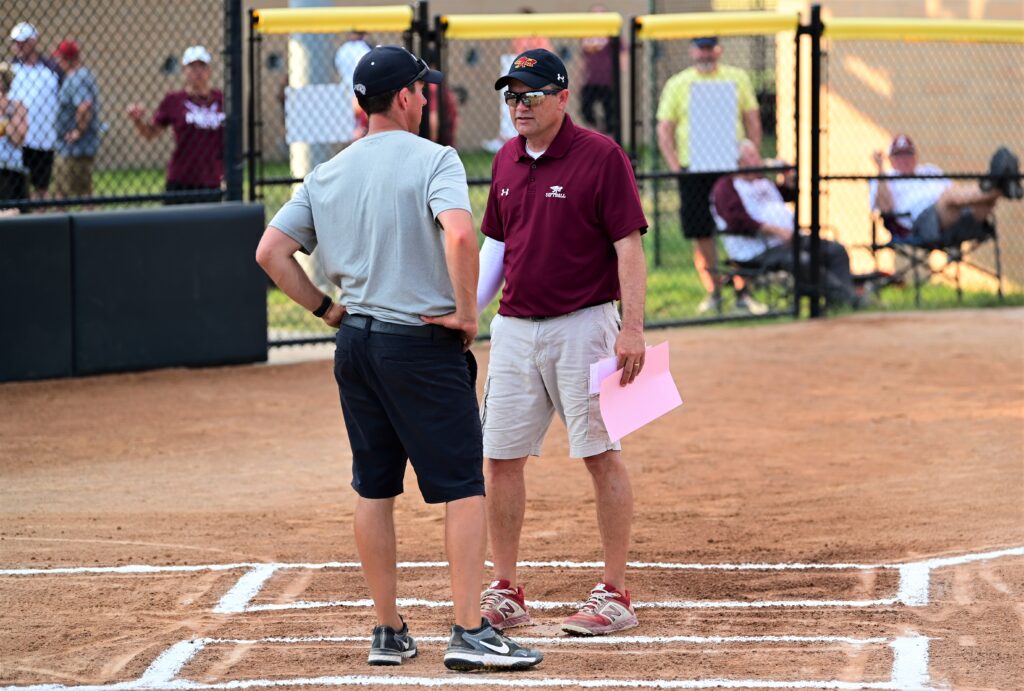 "We had a really good chance in the first game, but we just didn't do a couple little things," Bingham said. "And Centennial played really well, which they will always do. It was still a good night. I'm proud of the girls."
Centennial is now 4-2 in the CIML Iowa Conference and 10-4 overall. The Jaguars are off until Monday, when they'll play another conference doubleheader at Ames.
"Every game is a learning opportunity," Schulz said. "Games like (the two against Ankeny) are teaching moments and are helping us be a better team and preparing us for the end goal of state."
Ankeny is now 3-3 in the league and 6-5 overall. The Hawkettes will play Bondurant-Farrar and Atlantic, the No. 7 team in Class 3A, at the Creston Invitational on Friday.
"I hope we can get on a roll now," Winfrey said.