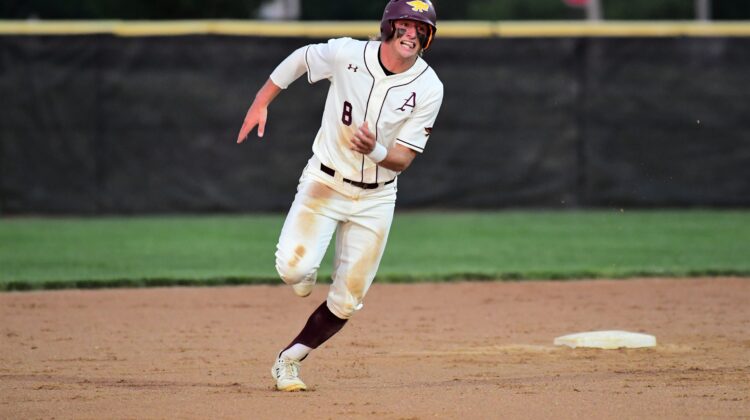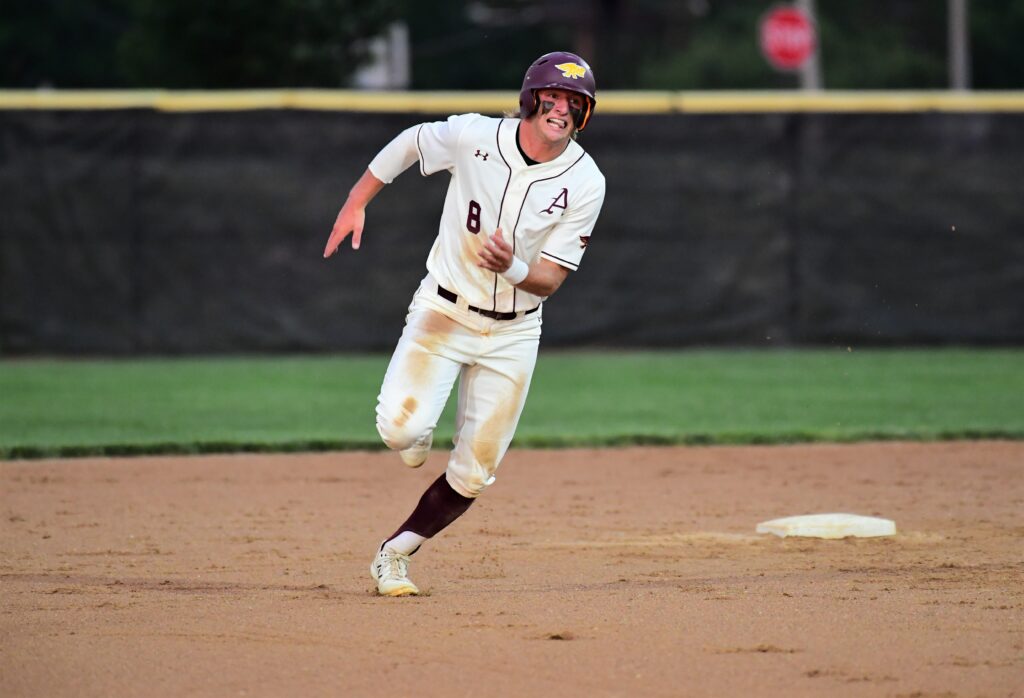 Earlier this week, Ankeny Fanatic announced the first of three teams that comprise the all-time Ankeny baseball team–the 12 players on the third team.
Today, we are announcing the second team. The first team will be unveiled by the end of the week.
Ankeny Centennial coach Mark Hey coached several of the players on the second team during his tenure as the head coach at Ankeny from 2004-13.
"This is an amazing group of players!" Hey said. "I have such great memories of so many of them."
Here, then, is the next installment of the Ankeny Fanatic all-time Ankeny baseball team:
SECOND TEAM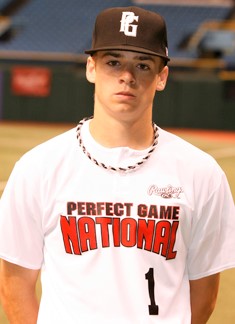 Andrew Hedrick, SP: A talented lefthander, he won 19 games for Ankeny from 2009-11. He went 3-1 with a 1.91 ERA as a sophomore, when he allowed just 19 hits and had 34 strikeouts in 25 2/3 innings. He had 13 of those strikeouts over the last five innings in a relief appearance in a Class 4A substate quarterfinal, helping the Hawks to a 6-5 win over Des Moines Roosevelt. In 2010, he went 9-2 with a 0.81 ERA and had five shutouts as Ankeny qualified for the state tournament. He racked up 133 strikeouts, just one shy of Benj Sampson's school record, and allowed only eight earned runs all season. He tossed a three-hitter with 16 strikeouts in a 4-0 victory over Mason City, handing the No. 2 Mohawks their only shutout loss of the season. He threw a one-hitter and had 16 strikeouts in a 12-0 win over Newton in a substate quarterfinal. Four days later, he tossed one scoreless inning of relief to earn the victory and was also hit by a pitch with the bases loaded to force in the winning run as Ankeny rallied for a 4-3 triumph over Johnston. He then threw a four-hitter 24 hours later to beat Des Moines East, 7-2, in the substate final. As a senior, he went 7-1 with a 0.97 ERA and had three shutouts. Opposing batters hit just .153 against Hedrick, who allowed only 11 walks while recording 102 strikeouts. He also batted .254 with three homers and 16 RBIs, including a grand slam in a 13-3 win over Waukee. He tossed a two-hitter and had a career-high 17 strikeouts in a 1-0 victory over eventual Class 4A state champion Dowling Catholic, then homered in the nightcap as the Hawks completed a sweep of the doubleheader. He was a repeat pick to the all-state first team. Hedrick went on to play for Iowa, where he appeared in 34 games from 2012-15 and compiled a 6-6 record with a 5.43 ERA.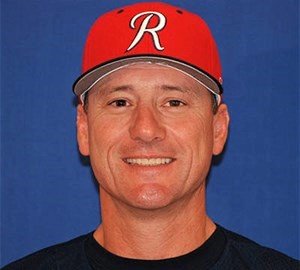 Mark McQueen, SP: The righthander won 16 games in his final two seasons at Ankeny, accounting for nearly 35 percent of the Hawks' victories in 1978-79. As a junior, he went 6-1 and combined with senior Bruce Hanson on a no-hitter against North Polk. Then, as a senior, he compiled a 10-2 record while helping Ankeny to a second-place finish in the Central Iowa Conference. "Mark threw pretty hard and had a good breaking pitch, too," said longtime Ankeny coach Mel Murken. "His bread and butter was that he was a good, hard thrower and he kept the ball down and on the corners." Murken also recalled that McQueen was a tough competitor. "I remember the day before we would play a game he would buy a sucker and go driving around town with the sucker in his mouth getting himself all psyched up for the game," Murken said. "Some of those unique things you don't forget." McQueen earned first-team all-conference and first-team all-district honors. He was also selected to the all-state third team. "Mark wore No. 16, then when he graduated that was the uniform I got," said former Ankeny player Jeff King, a 1981 AHS graduate. "I was wearing Mark McQueen's jersey! That was a holy crap moment!" McQueen went on to play at Iowa Western, where he competed in the 1980 Junior College World Series. He then transferred to Sam Houston State, where he posted a 13-5 mark in two seasons with the Bearkats, including a perfect 7-0 record as a senior. He signed with the Detroit Tigers' organization and played for the Tri-City Triplets of the Northwest League in 1985, appearing in eight games before being forced out of baseball due to an elbow injury. He then started a long coaching career in 1988, beginning as an assistant at Iowa State. He was an assistant at the University of Richmond from 1989-2000, then spent six seasons as the pitching coach at VCU before returning to Richmond in 2007 as the associate head coach under Hall of Famer Ron Atkins, who retired at the end of that season. McQueen then took over as head coach and guided the Spiders for six years, including a 30-win season in 2012. He ranks among the top five coaches on Richmond's all-time victory list.
Dave Sharp, C: He was a battery mate of McQueen's in 1978-79, playing a big role in his teammate's success. He also excelled at the plate, hitting seven doubles as a junior while helping Ankeny to a 20-11 record. In 1979, he was a key part of a loaded lineup that set several school records, including best team batting average (.310). The Hawks went 26-7 to set a school record for wins and placed second in the conference with an 11-3 mark. Ankeny won the district title with a 2-1 victory over Des Moines Lincoln but fell short of a state tournament berth, dropping a 12-5 decision to Dowling. Sharp was a first-team all-district pick and was named to the all-state second team. He also became the first Ankeny player ever selected to play in the North-South Shrine All-Star game. "He was a gutty, aggressive ballplayer, and he loved the game," Murken said. "He was a great catcher. He handled pitchers very well. He'd chew them out when they needed to be and sweet talk them when they needed to be. He was a good hitter that didn't hit a lot of home runs, but he hit a lot of balls in the gaps for doubles and triples. He used to always joke with me that he had warning track power." Sharp later returned to his alma mater and served as an assistant coach under Murken for many years. "That was just a blessing for me," Murken said. "I owe so much of my success to the assistant coaches that I had, and also to Fred Smith–who was a great Athletic Director to work for."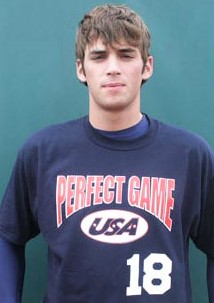 Kalvin Johnson, 1B: He was a lefthanded slugger who hit 29 home runs from 2003-05 while helping Ankeny to a pair of state tournament trips. As a sophomore, he batted .340 with five homers and a team-high 30 RBIs. "He was a very good hitter," said Brad Rose, who coached Johnson that season. "He also went 5-2 as a pitcher as well." In 2004, he set a school record with 15 home runs while batting .421 with 16 doubles and 50 RBIs. He hit seven homers during one five-game stretch, including a walk-off blast in the bottom of the seventh inning to defeat Southeast Polk, 6-5. He tied a state record by homering in five consecutive games. He hit a home run in Ankeny's 7-1 victory over Iowa City West in the Class 4A quarterfinals before the Hawks lost to Des Moines Lincoln in the semifinals. As a senior, he batted .415 with nine homers and a team-high 19 doubles as Ankeny earned runner-up honors in Class 4A. As a team, the Hawks hit 103 doubles, the fourth-highest total in state history. Johnson also drove in 59 runs, tying the school record that was set by Joe Ferin in 1997. He was named to the all-state super team and was also a two-time first-team all-state pick. "My best memories were more off the field than on the field," Johnson said. "We used to sing songs the entire way home from away games and then after home games we would hang out in the Wendy's parking lot. Years later at one of our teammate's wedding (Dusty Leo), a lot of the old players were there and the song 'Friends in Low Places' came on and it was like we were back on the bus. There were some game memories and the state tournaments were fun, but it's the team camaraderie that's the best memory for me." Johnson went on to play for Iowa Western, North Florida and Northern Iowa in his college career. He was selected by the Tampa Bay Rays in the 37th round of the 2006 MLB amateur draft.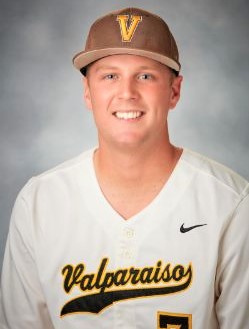 Brent Jones, 2B: He saw a lot of action on the left side of the infield, but was also a solid defender at second base. As a sophomore in 2012, he was used primarily as the designated hitter for a team that went 43-2 and won the Class 4A crown. He batted .417 with five homers and 23 RBIs. He had three of his homers during the postseason, including one of only two blasts that left Principal Park during the state tournament. His two-run homer in the sixth inning ended Ankeny's 14-4 win over Davenport North in the Class 4A quarterfinals. "I'll always remember I went on a three-game home run streak with the last one being to 10-run our first (opponent) at Principal Park," Jones said. "And I'll always remember being the game-ending run to win the championship. I got walked in from third to end it and was tackled at home." Prior to that title game against Fort Dodge, Jones said the players relaxed in the locker room by watching a different sport on TV. "We were watching professional women's sand volleyball just having a great time and then went out and 10-run ruled Fort Dodge," Jones said. He also went 4-0 on the mound with a 1.46 ERA. Jones batted .354 with five homers, 12 doubles and 39 RBIs as a junior, when the Hawks again reached the state tournament. He contributed a pair of walk-off hits, including a two-run double that gave Ankeny a 5-4 win over Cedar Rapids Washington in the regular-season finale. He was named to the all-CIC second team. "Off the field, I'll always remember our weekly team dinners at different people's houses where we'd eat and play games outside and just hang out all together as a big group," Jones said. He moved across town to Ankeny Centennial for his senior season in 2014. He batted a team-high .419 with five homers and 31 RBIs to lead the Jaguars to a 21-20 record. He was named to the all-state second team. Jones went on to play for Iowa Central, where he batted .344 with six homers and 33 RBIs as a sophomore. He then transferred to Division I Valparaiso, where he played in 48 games as a senior in 2019, batting .236 with one homer and 18 RBIs.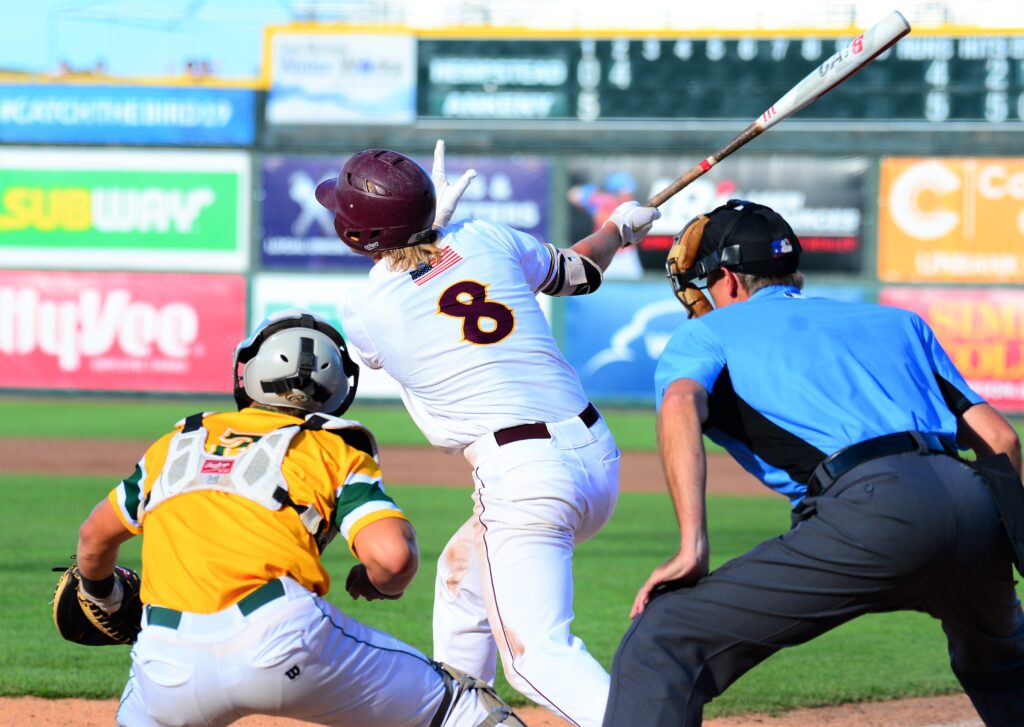 Jase Bauer, SS: He is currently a senior at Ankeny High School, where he has been a four-year starter. As a freshman in 2018, he batted .244 with 10 RBIs. In 2019, he helped the Hawks reach the state tournament, batting .230 with 16 RBIs. Bauer then blossomed into one of the state's best players as a junior, when he batted .435 with one homer and 22 RBIs while helping Ankeny to a runner-up finish in Class 4A. In the semifinals, Bauer went 3-for-3 with a triple and three runs scored as the Hawks posted a 9-8 victory over Dubuque Hempstead. Ankeny won the game when Ryan Madole raced home from third base on a wild pitch with one out in the bottom of the seventh inning. "My favorite memory is when we walked it off against Hempstead," Bauer said. "And also going to Applebee's after every sweep." He led the state with seven triples, which set a school record in a season that was shortened by about three weeks due to the COVID-19 pandemic. He tied for third in the state with 40 hits and tied for sixth with 63 total bases. He was named to the all-state first team. Earlier this spring, Bauer received preseason honorable mention all-American honors from Rawlings Sporting Goods Company, Inc. and Perfect Game. He is off to a great start this season, batting .509 with two homers, six doubles and 23 RBIs while helping the Hawks to an 11-5 record. On Monday night, he hit a grand slam and drove in 10 runs during a doubleheader sweep over Marshalltown. "Jase was hitting missiles all over the ballpark," said Ankeny coach Joe Balvanz. "His homer went up the hill and onto the road. That's one of the hardest-hit baseballs I've ever seen." He likely would have been a Division I baseball recruit, but he elected to focus on football after leading the Hawks to a state title last fall. The quarterback was named the state's player of the year and has committed to play for Central Michigan. "Jase is a five-tool guy that certainly could play at the Power Five or professional level," Balvanz said. "I think he projects as an outfielder at the next level, but he's one of the best high school shortstops in the state. He hits for average and power from the left side, has a cannon for an arm, and his speed and athleticism are on another level as we've seen during the football and track seasons. He's a dude."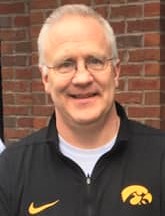 Kevin Spitzig, 3B: He was a three-year starter who helped Ankeny to a 72-27 record from 1978-80. As a sophomore, he batted .391 and scored 22 runs for the Hawks. "It wasn't very often that I brought up an underclassman to the varsity, but Kevin (and his classmate) Andy Crawford were both very good players," Murken said. "We thought they could help us, and they definitely did." In 1979, Spitzig hit .363 for a team that set a school record with 26 wins. The Hawks then matched that win total in 1980, when they went 26-9 and won the Central Iowa Conference title with a 12-2 mark. He was a repeat pick to the all-conference first team and was also selected to the all-state first team. "Kevin was great at everything," said Jeff King, one of his former teammates. "He could hit the ball a mile, and he was an excellent defensive third baseman as well. He was amazing at charging the ball on a slow roller down the third-base line, picking up the ball one-handed and whipping it to first for the out." As much as he excelled on the diamond, Spitzig's best sport was football. He was an all-state linebacker who went on to become a starter at Iowa. In 2006, he was ranked No. 14 on the Ankeny Register & Press Citizen's list of the 50 greatest athletes in Ankeny High School history. "He was probably the best all-around Ankeny male athlete from his era," said Tony Rhoads, who played with Spitzig on the football team. "Not only did Kevin have exceptional athletic ability, he was also a tenacious competitor, intelligent and a leader on whatever team he was on."
Joe Boswell, OF: The lefthanded slugger batted .444 with three home runs as a junior in 1999, when he helped Ankeny to a second-place finish in Class 4A despite finishing with a 22-23 record. The Hawks avenged four losses to Ames in the substate final when they scored two runs in the bottom of the seventh inning without hitting the ball out of the infield to rally for a 3-2 victory. Boswell then went 4-for-4 with a double and scored three runs as Ankeny upset top-ranked Valley, 7-2, in the Class 4A quarterfinals. As a senior, he tied for the team lead with seven home runs, including a leadoff blast in the bottom of the ninth inning to give the Hawks a 6-5 win over Mason City. He led the team in several offensive categories, including hits (52), doubles (15), batting average (.448) and RBIs (44). Boswell was named to the all-conference first team and to the all-state first team. "Joe was another one of my favorite players," Murken said. "He was aggressive and played really hard. He was a sweet-swinging lefty."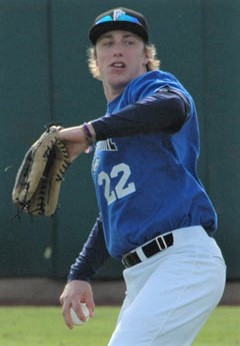 Joel Lanning, OF: He was best known as the dual-threat quarterback who led the Ankeny football team to a state title in 2012, but he was also a Division I prospect in baseball who could have pursued that sport in college. He started his career as a catcher, following in his brother Jeff's footsteps, but eventually moved to the outfield later in his career–where his speed and powerful arm proved to be valuable assets for the Hawks. As a freshman in 2010, he batted .250 with one homer and 17 RBIs. He went 3-for-3 with two RBIs in a 7-2 win over Des Moines East that punched Ankeny's ticket to the state tournament. In 2011, he led the Hawks in several offensive categories while helping the team to a 27-10 record. He batted .453 with 10 homers and 32 RBIs. Lanning homered in both games as Ankeny swept a doubleheader against then-No. 1 Mason City. "He had crazy good power," Rose said. "The rest (of his story) is all well known." He also excelled behind the plate, posting a 1.000 fielding percentage. He handled 252 chances without an error. As a junior, he batted .358 with four homers and 28 RBIs as the Hawks cruised to the Class 4A title. He also served as the team's closer, pitching 5 2/3 scoreless innings in six appearances and recording three saves. He was a repeat pick to the all-state first team. "I loved baseball," said Lanning, who skipped his senior season after committing to play football at Iowa State. "Honestly, I should have played baseball in college. But there is no better memory than winning a championship, especially the way we did it. We dominated all season, going 43-2 and then we 10-runned Fort Dodge in the championship. Another favorite memory was just hanging with the guys after practice at Ross Larson's pond or someone's pool and also playing home run derby during batting practice when we weren't supposed to and getting yelled at by coach Hey."
Tom Wierzbicki, OF: He was primarily a third baseman as a junior in 1995, when he led Ankeny with a .423 average. He had four triples and eight doubles among his 41 hits, and he knocked in 21 runs. He was the only Ankeny player named to the all-conference first team. In 1996, he moved to the outfield where his outstanding speed as a track hurdler could be utilized. He led the Hawks in several offensive categories, batting .420 with six homers and 31 RBIs. He also had a team-high 19 stolen bases. "He was a wonderful player to coach," Murken said. "He was very athletic." He was a repeat pick to the all-conference first team and was also selected to the all-state second team. Wierzbicki went on to play for Iowa State, where he was a two-time honorable mention academic all-Big 12 selection.
Kellen Vance, U: He was a standout pitcher and third baseman who was also a dangerous hitter for Ankeny from 2003-05. As a sophomore, he drove in 24 runs and also had three home runs, including a grand slam in a 16-14 win over Des Moines East in nine innings in a Class 4A substate semifinal. "He was very competitive," Rose said. "He could pitch and hit." In 2004, he nearly won the CIML Central Conference Triple Crown when he led the league with a .460 average and 56 RBIs and finished second in homers with 14. He tied the school record with his 14th home run in the Hawks' 6-2 victory over Johnston in the substate final, only to see teammate Kalvin Johnson set a new mark with his 15th homer a week later at the state tournament. He also had 16 doubles and went 4-1 on the mound with a 2.73 ERA, helping Ankeny reach the Class 4A semifinals. As a senior, he batted .386 with five homers and 50 RBIs. He also compiled a 9-2 record with a 2.31 ERA. He threw a three-hit shutout with 10 strikeouts against Ames in a substate semifinal, then later tossed another three-hitter and went 3-for-4 at the plate as the Hawks routed Council Bluffs Lewis Central, 10-2, in the Class 4A semifinals. He went 2-for-2 with a pair of doubles in Ankeny's 8-6 loss to Valley in the championship game. Vance was named to the all-state first team. He went on to play for Iowa Western.
Jeremy Taylor, RP: He emerged as a potential star as a junior in 1996, when he tossed a one-hitter and had 11 strikeouts in Ankeny's 4-0 victory over Newton. He went just 3-8 for a team that finished with a 14-22 record, but he lost five one-run decisions. As a senior, he compiled a 6-2 mark with a 2.52 ERA and racked up 69 strikeouts in 55 2/3 innings. He won his last four decisions, including shutouts against Ames and Fort Dodge. "He was a tall, lanky righthander," Murken said. "He was outstanding." He was named to the all-conference first team and to the all-state second team. Also a basketball standout for the Hawks, the 6-foot-5 Taylor was selected by the Chicago Cubs in the 53rd round of the 1997 MLB amateur draft.