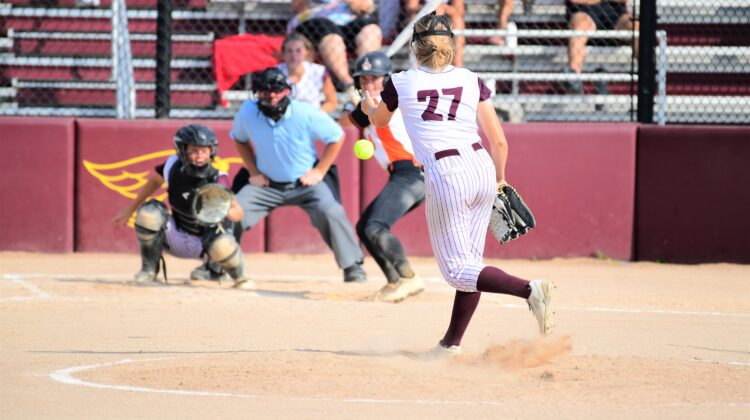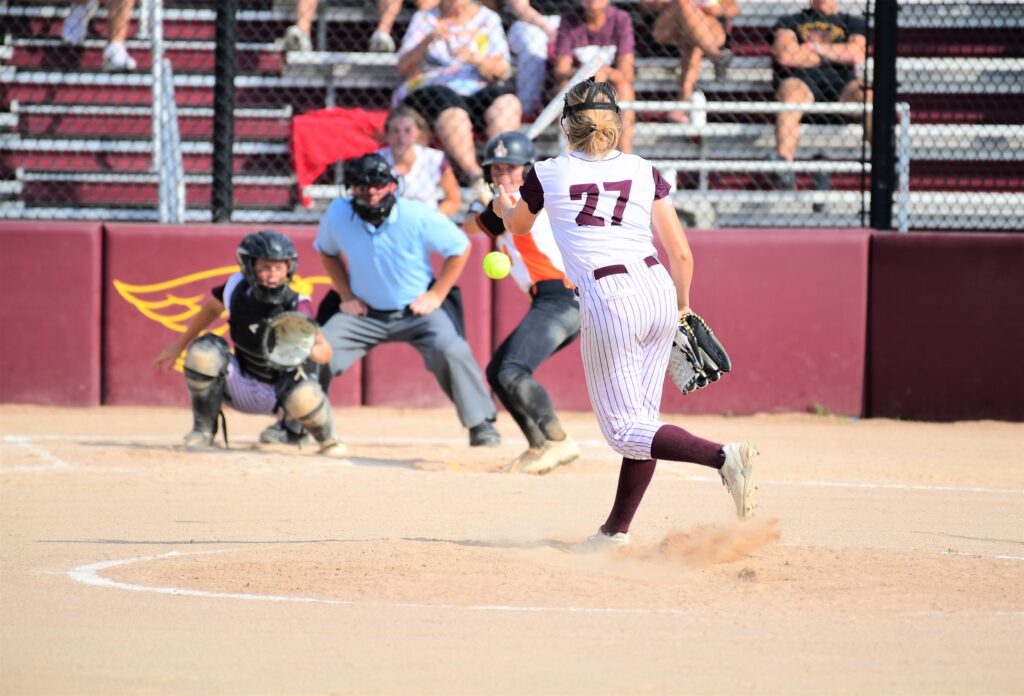 When Kendra Winfrey took over on the mound Tuesday for the Ankeny softball team, she had confidence that the Hawkettes would be able to come back against visiting Ames in the first game of a doubleheader.
It took a little while, but Winfrey was right.
Ankeny used an eight-run outburst in the fifth inning to erase an 8-2 deficit and went on to post an 11-9 victory, then completed a sweep of the twinbill with a 13-2 win in five innings. It was the regular-season finale for the Hawkettes, who had split an earlier doubleheader at Ames.
"The momentum will definitely help for regionals, but we just focus on one game at a time," Winfrey said after Tuesday's opener.
The sweep allowed Ankeny to earn a third-place finish in the CIML Iowa Conference. The Hawkettes finished 11-9 in the league and improved to 21-16 overall, while Ames' records fell to 9-11 and 19-19.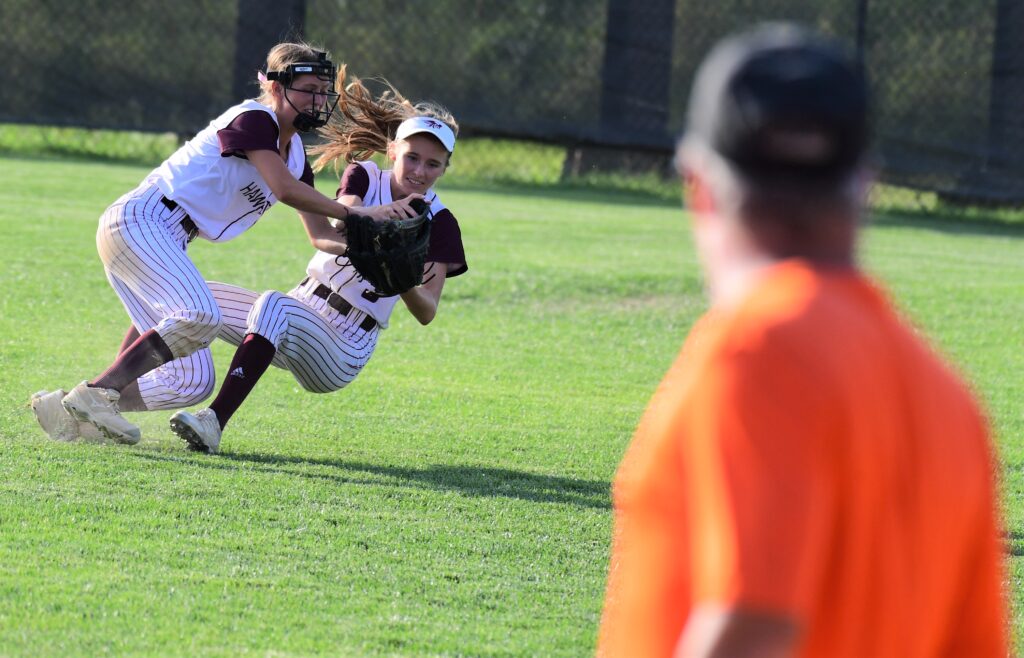 "We really came out and had one of those (bad) innings that we've had. It was frustrating for us and for the girls," Ankeny coach Dave Bingham said of his team's slow start. "But we got back to our roots and kept grinding. And to get a sweep and to be able to name the score and have fun at the end, it was a good deal."
Ames jumped out to a 4-0 lead in the first inning of the opener. After the Hawkettes got two runs back in the bottom of the frame, Ames scored another run off Ankeny starter Ashtyn Billings in the second before Winfrey came in to replace her.
"Ames is always pretty good. They're good competition," Winfrey said. "It's always just a fun atmosphere with them."
The Little Cyclones eventually built an 8-2 lead. Ankeny loaded the bases with no outs in the fourth inning, but left all three runners stranded.
However, the Hawkettes then rallied in the fifth, batting around to take a 10-8 lead. Kennedy Palmer hit a two-run single to tie the game and came home on a single by Madeleine Murphy, then Marina Carter capped the rally with an RBI double.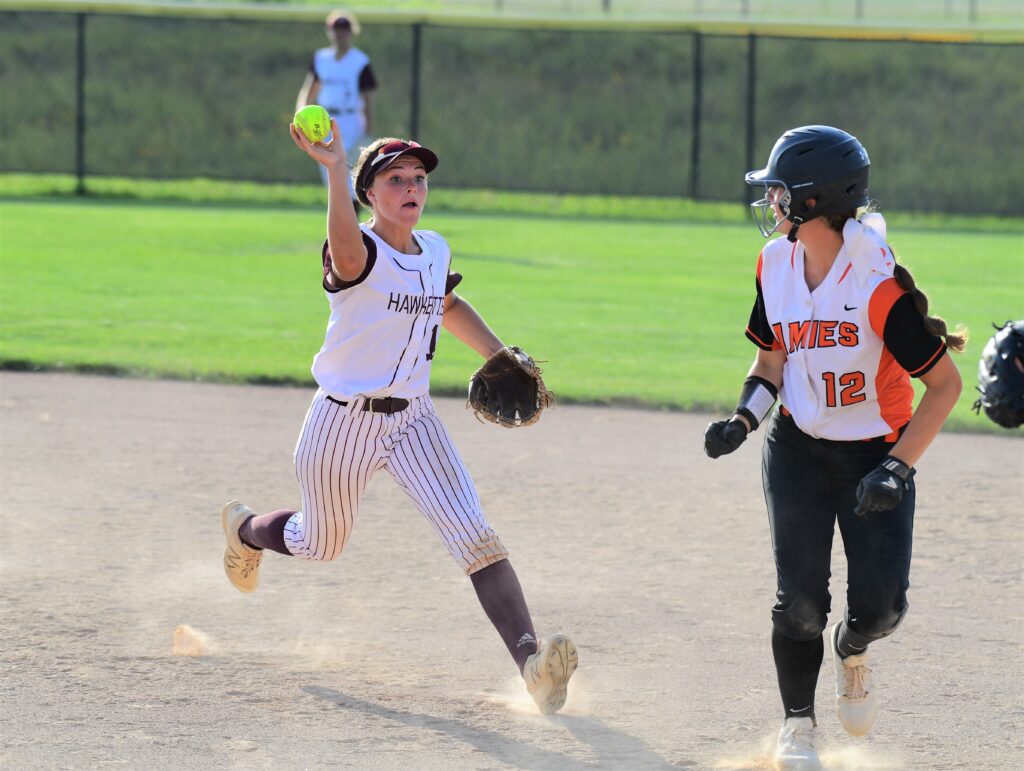 "The way that softball is going now, those are games that we've been in," Bingham said of the huge momentum shifts. "If we're going to make a run (in the postseason), we're going to have to play games like that. We're doing some good things. I like the fabric of our team, and the purpose is strong."
Winfrey (12-6) earned the victory with six strong innings of relief. She allowed four earned runs on four hits and had three strikeouts.
"I knew we could bounce back," Winfrey said. "We just had to stop the errors, and we've been doing a good job of that. At the beginning of the season that wasn't the case."
Carter and Murphy each went 3-for-4 with a pair of doubles in the win. Carter knocked in two runs.
Praze Buchan also went 3-for-4 and had two RBIs. Gillian Overturf and Shelby Romig each doubled and drove in a run.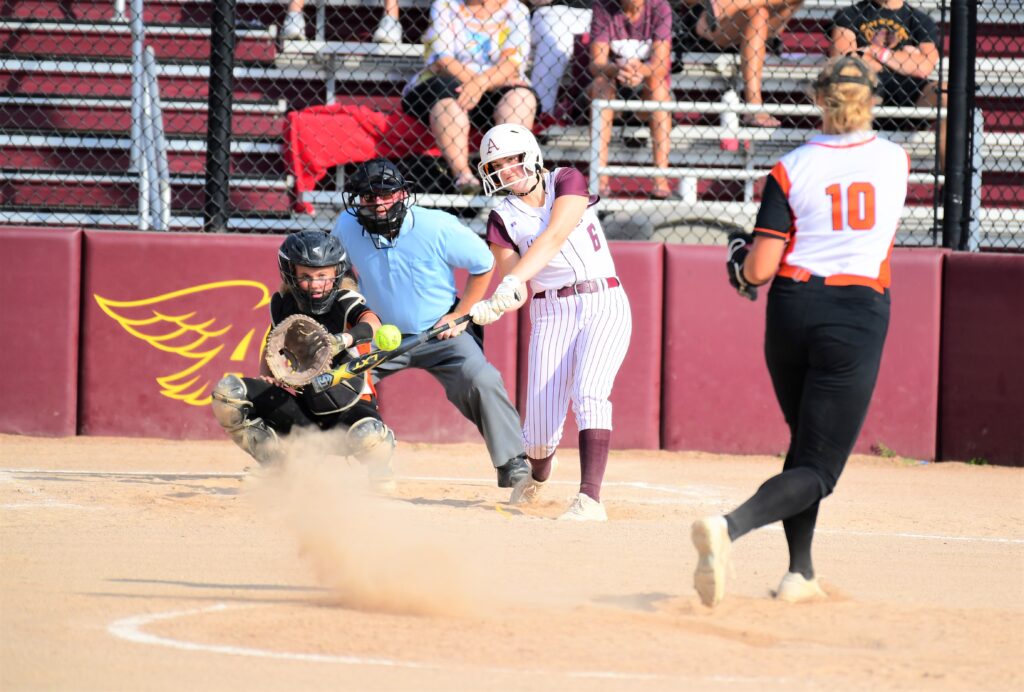 In the nightcap, the Little Cyclones trailed by only 3-2 before Ankeny scored four runs in the third inning. The Hawkettes then added six more in the fourth.
Reagan Enright went 2-for-3 with a double and two RBIs. Palmer also went 2-for-3 and knocked in two runs.
Larissa Miller and Mariah Parton each had two RBIs. Carter went 2-for-4 and drove in a run, while Overturf doubled and had one RBI.
Billings (8-4) earned the win, allowing just one earned run on three hits. She also had three strikeouts.
The Hawkettes will play at 10th-ranked Ankeny Centennial (29-9) in a Class 5A regional semifinal on Saturday. Billings and Winfrey are the top candidates to get the start for Bingham's team.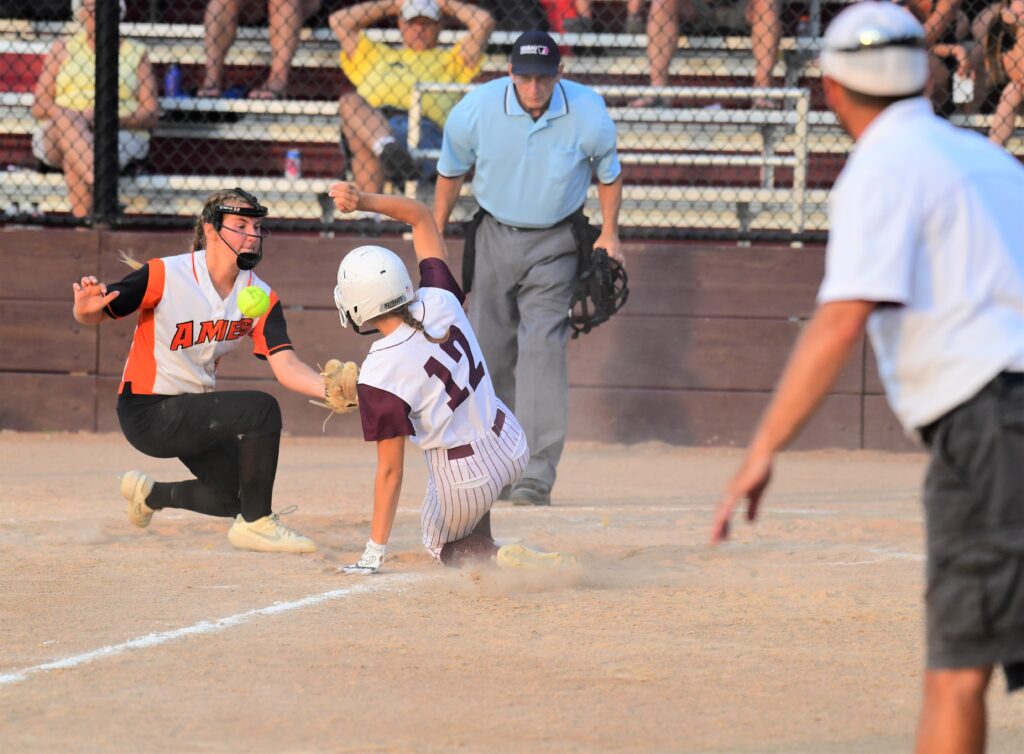 "It's amazing because Kendra can just flat out throw gas," Bingham said. "And obviously Ashtyn, when she got warmed up in the second game, was almost unhittable against the same lineup. It was good to see. That's what we're going to have to do. Those two kids are pretty special."
Winfrey said she would love to have another chance to pitch against the Jaguars, who handed her a pair of losses on June 28.
"But I also believe in all my teammates," she said. "I'm cool with whatever (coach Bingham) decides. We've got a whole big staff ready to go."
Centennial won three of the four meetings against the Hawkettes during the regular season.
"You can flip a coin, I think. It'll be a lot of fun," Bingham said. "I know the girls are looking forward to it, and I'm sure they are. It's always fun going against one of the best people in (Centennial coach) Brett (Delaney). I'd like to get him in this one. That's what it's all about. We're both going to be very competitive, and that's a good thing."