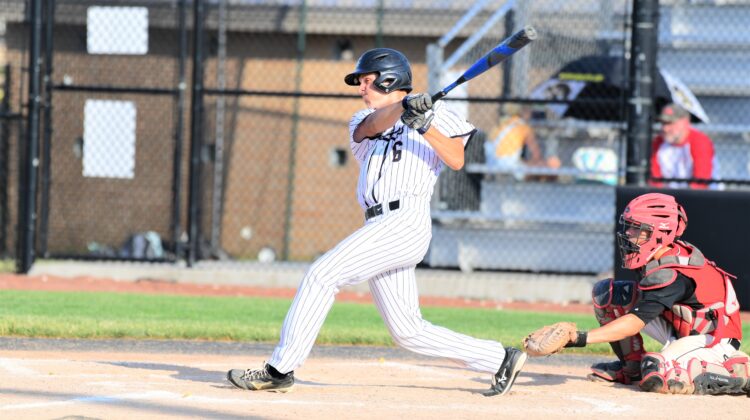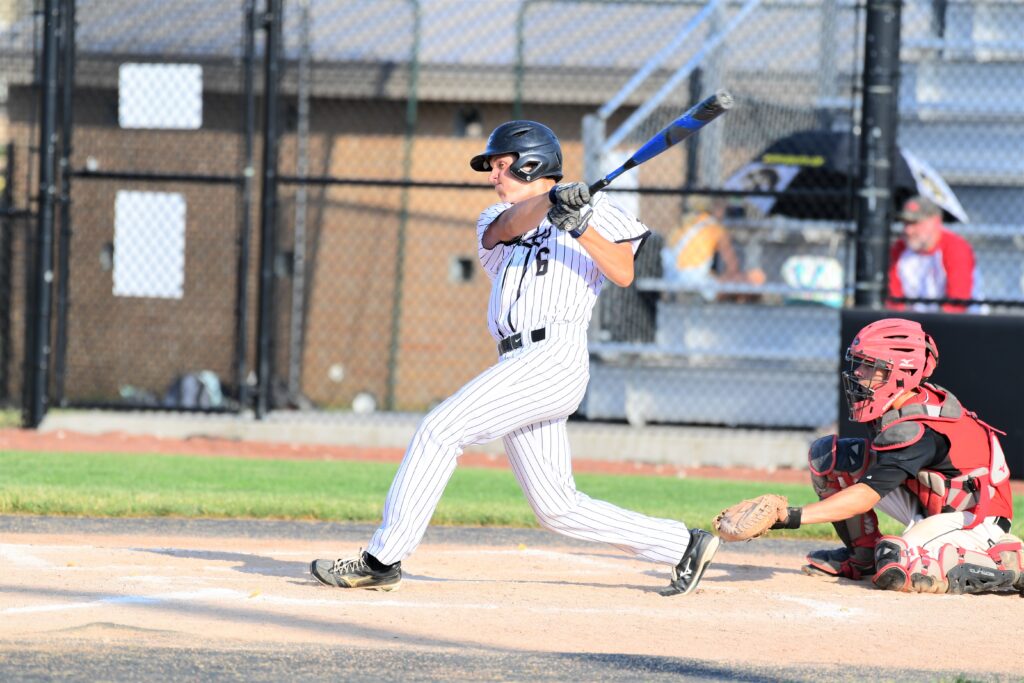 Senior outfielder Gabriel Monosmith has helped the Ankeny Centennial baseball team to an 18-15 record.
Monosmith is batting .313 with one home run, seven doubles and 20 RBIs. He has struck out only five times in 83 at-bats.
Here is some inside info on Monosmith:
Have you been happy with your season thus far?
That's a tough question. Honestly, I just focus on the next play–the next opportunity. Those kind of thoughts and questions are more for when the season is over. I always think that no matter what I do, I could've done better. Statistically, I would like it to be better, but I'm just happy to be playing baseball. I'm happy to be playing with a great group of seniors. In that sense, yes, I'm happy with the season.
What has been the highlight for you?
This year I've had a few personal highlights like hitting a home run and some nice defensive plays. Plus, the way we are coming together as a team is a big highlight for me. But my favorite career highlight was being able to catch my brother, Nicholas, when he pitched for Centennial a couple of years ago. That's an experience we both will always remember.
In a game against Ankeny on June 9, you had more success against pitcher Brody Brecht–the Gatorade Iowa Player of the Year–than most hitters, going 1-for-3 with only one strikeout. What was your approach against him?
Fortunately, I have been able to play against and train with hard-throwing, high-level pitchers through my travel club, the Iowa Sticks. Some of the pitchers I have faced are going to top level schools like Oklahoma, Kansas State, TCU, South Carolina, etc. Those experiences have given me the opportunity to develop and compete against talented pitchers like Brody Brecht. When you face a pitcher who is as talented as Brody and throws as hard as he does, you have to be ready mentally and emotionally as well as physically. My approach was a short, compact swing and looking to attack a fastball high in the zone. Brecht obviously throws a lot of fastballs, so you better be looking for one early because you might not get another chance with him.
You missed a handful of games in late June, including the second doubleheader against Ankeny, due to an injury. When did you get hurt, and what did you do?
During a doubleheader at Fort Dodge the week before, I was hit by a pitch in the elbow of my throwing arm. The doctor said I was pretty lucky that my elbow wasn't broken. However, I did have a deep bone bruise and still had to miss a week and a half. Unfortunately, I wasn't able to practice or play in the games. The most painful part was not being able to get out on the field. I visited my physical therapist, Dan Halfman, quite a bit. Following his advice definitely helped get me back on the field more quickly.
You've made three appearances on the mound this season, compiling a 1-0 record with a 6.46 ERA. How would you grade your pitching performances?
Well, my pitching could have been a lot better. I really struggled against Johnston. I haven't pitched in many games over the last couple of years, and I was a bit rusty. Pitching is much more than just throwing. It's very mental. If you are not mentally focused, you can really struggle. I felt I was starting to become more comfortable pitching. I think that I was heading in the right direction.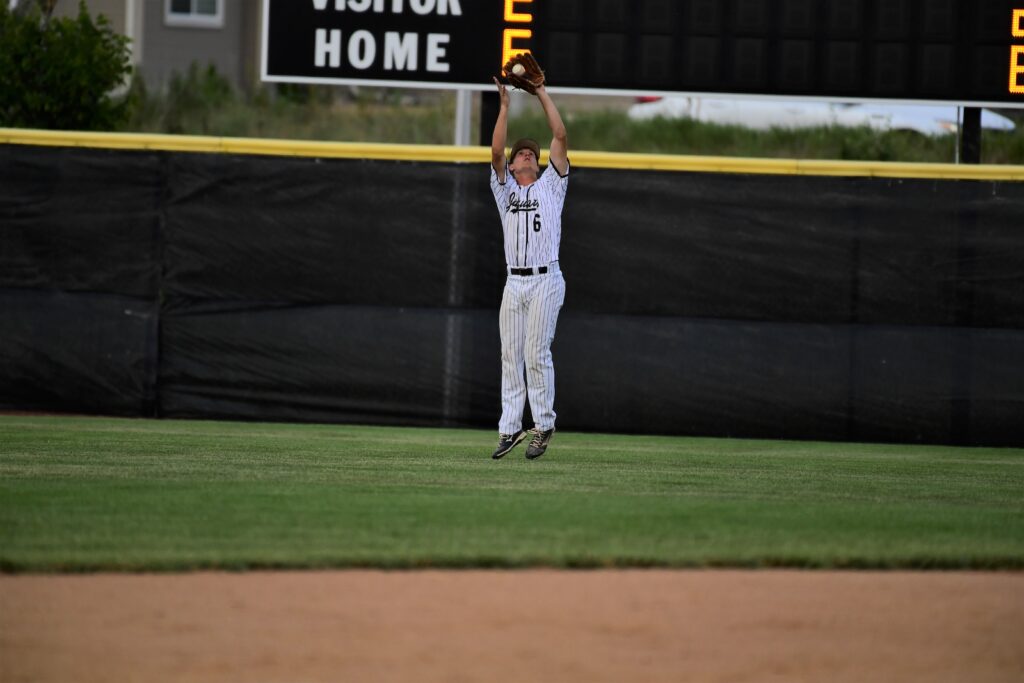 Your team was just 5-9 at one point, but has now won 13 of its last 19 games. What was the key to the team's turnaround?
It's hard to point to any one thing. Some of it might be due to lineup changes, getting experience or confidence. But if I had to point to one key element I would say that it's because we started to gel as a team. I have played against teams, through travel ball, where every player was going to a major D1 school and we beat them. Talent is great–you need it–but you also have to be a team. A team is where anybody can make a key play, get a key hit or have a key performance that helps us win. We are not relying on stars; we are relying on each other. Because of this, I think we are becoming a really good team at the right time of the year.
Your team has several sophomores playing key roles along with freshman Joey Oakie. Because of the squad's youth, do you think it just took awhile for things to come together?
It is one of the reasons, but not the only reason. A lot of us had never played together as a team. We had only four returning starters from last year. It takes time for everybody to get to know their own roles within a team. I had to figure out my role just as much as anybody else. We all needed to experience growth when it came to playing as a team. It really is a team effort. Our younger players are not young players anymore. They are contributing players. I don't see them as freshmen or sophomores, just teammates.
Your team is the No. 4 seed in Class 4A Substate 7 and will play at third-seeded Des Moines Roosevelt in a substate quarterfinal on Friday. What do you know about the Roughriders, and what will be the key to beating them?
I have played with several of the players for Roosevelt through Iowa Sticks. They are a proud, competitive bunch of guys, especially Kieran Bailey. Kieran is a great player and fierce competitor. They're a tough, aggressive opponent. They like to play small-ball. Any number of guys can step up for them. The last time we played them a good friend of mine, Cooper Kissell, had a great night against us. So we better be ready for them. The key to winning is to throw strikes, play solid defense behind our pitchers, and timely hitting. If we do that, we have a great chance of getting a win.
Your team is in a tough substate bracket that also includes third-ranked Johnston, the defending state champion, and Indianola–and you may have to defeat both of those teams, in addition to Roosevelt, in order to qualify for state. Do you think your team can make some noise in the postseason?
I definitely think that Centennial can make some noise in the postseason. We can only play one game at a time and it's whoever is in front of us. We don't get to choose who we are going to play. The brackets don't decide who is going to state, only the play on the field. This time of year every team is a tough win. We need to respect our opponents, but not fear them. Johnston, Indianola and Roosevelt are quality opponents, but the game is decided on the field. If we play our game, we have as good a chance as any of those teams to come out of our substate bracket.
You are headed to Iowa Lakes Community College to play baseball in the fall, and you told me earlier when you committed that the coaches really emphasized academics. What are you planning to study?
Yeah, I can't wait to get started. I'm really looking forward to getting to Iowa Lakes and working with coaches Acosta, Young and Houts. I plan to study Business Management.
How much interest do you have in Tuesday's MLB All-Star game? Will you watch it?
It's baseball so I'm very interested! Oh yeah, I'm definitely going to watch the All-Star game. It's a great opportunity to watch a lot of the best players all together in one game. Plus, I'm pretty stoked that Yadier Molina (my favorite player) was just added to the All-Star roster!