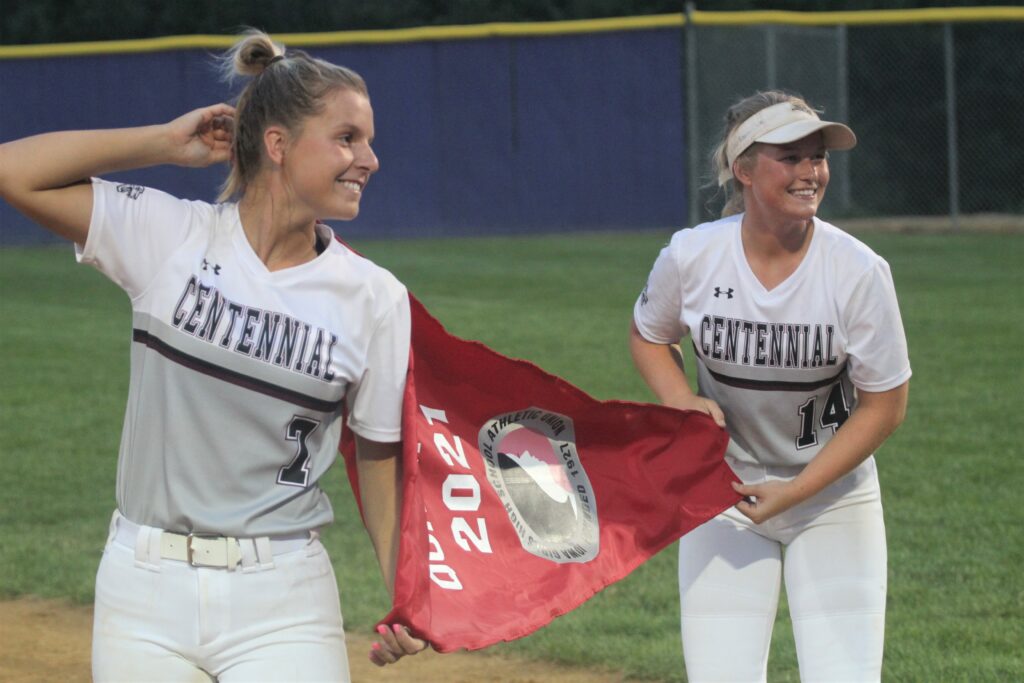 Ankeny Centennial softball players Ella Schulz and Anna Christiansen waited three years to get their revenge.
When they finally got it on Tuesday night, it was pretty sweet.
The duo helped the 10th-ranked Jaguars to a 3-2 victory at No. 4 Indianola in a Class 5A regional final. The win allowed Centennial to earn its second straight trip to the state tournament and avenged a 9-0 loss to the Indians in a regional semifinal on the same field in 2018.
Schulz and Christiansen were both freshman starters on that team.
"It feels good," said Schulz. "It definitely feels like we got some revenge for sure."
Sam Klug tossed a six-hitter and had six strikeouts, while Sydney Morris hit her first career home run in the fifth inning to provide what proved to be the winning run.
"We all knew that Indianola was our first regional loss as freshmen, and it was cool to see it all come full circle and to get the win to send us off to state as seniors," Christiansen said.
Mara Bishop homered and scored both runs for Indianola, which ends the season at 34-5. Kate Kralik allowed just one earned run and had 10 strikeouts in a losing effort.
The sixth-seeded Jaguars (31-9) will play third-seeded Iowa City High (33-7) in the Class 5A quarterfinals on Tuesday at Harlan Rogers Park in Fort Dodge, beginning at 5:30 p.m. The sixth-ranked Little Hawks advanced to the tournament with a 5-2 win over No. 14 Cedar Rapids Prairie.
Check back later for much more on Centennial's victory.