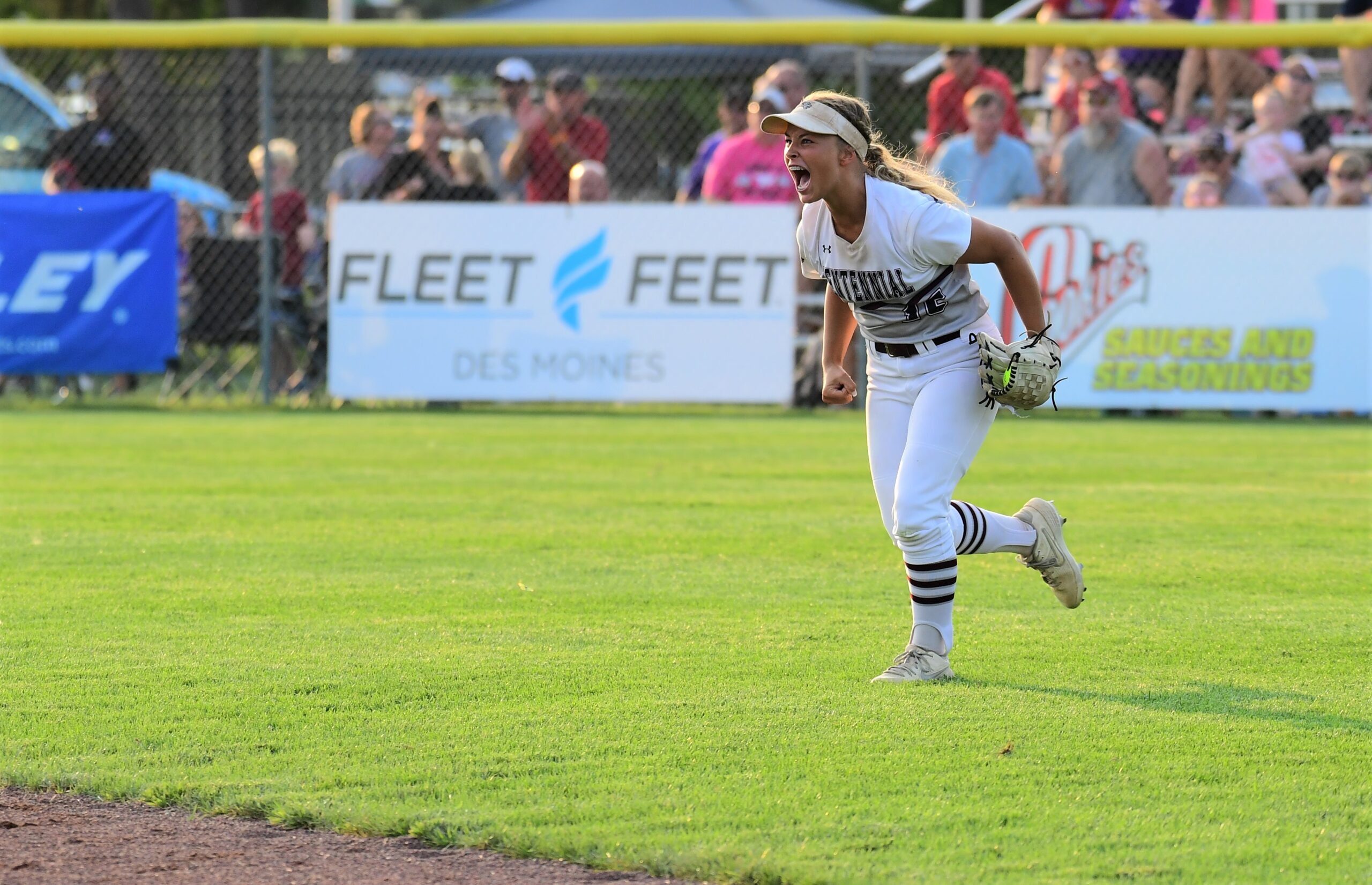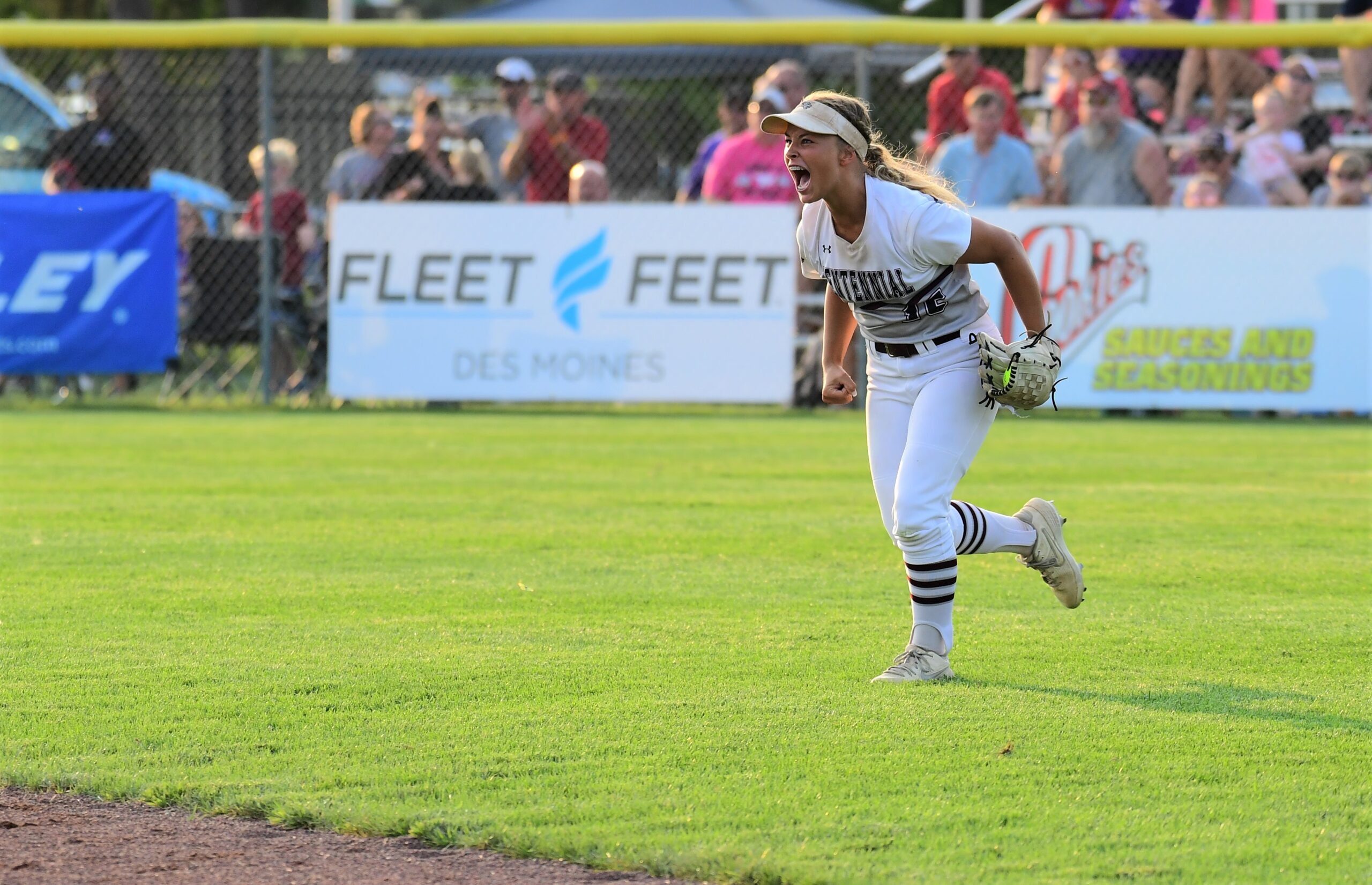 A victory on Tuesday guaranteed that the seniors on the Ankeny Centennial softball team would get to play two more games together.
The 10th-ranked Jaguars avoided playing in a meaningless consolation game on Wednesday by posting a 2-0 win over No. 6 Iowa City High in the quarterfinals of the Class 5A state tournament at Harlan Rogers Park in Fort Dodge.
Centennial (32-9) will face No. 5 Pleasant Valley (34-7) in the semifinals on Wednesday at 7 p.m. The championship and third-place games are slated for Friday, which means that the Jaguars will get to spend an additional 48 hours together.
"It feels awesome," senior second baseman Anna Christiansen said. "It's the state tournament and it's something special, and we love being here."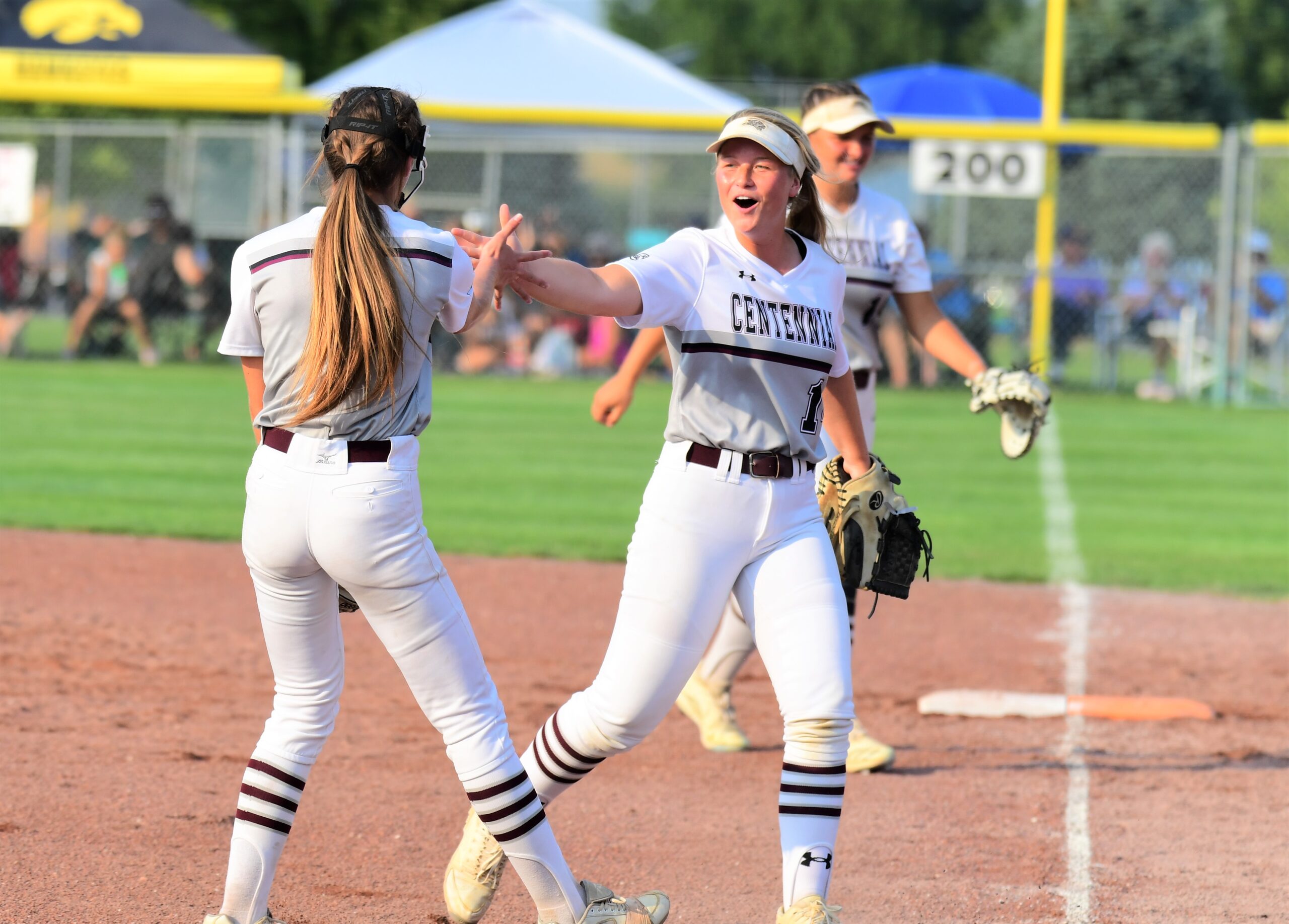 Sam Klug, another senior, tossed a three-hitter and had nine strikeouts in the win. She retired the last 11 batters that she faced.
"Honestly, we didn't know a lot about them," said Klug, who improved her record to 11-5. "We knew that they had slappers and they were powerful hitters. We just wanted to keep everything low and hit our spots."
Centennial advanced to the semifinals for the second straight year. The Jaguars placed third in 2020 in the school's first-ever state tournament appearance.
"City High is a good team. It was an exciting opportunity for these girls," said Centennial coach Brett Delaney. "Sam came out and pitched a great game and had good defense behind her, and we found a way to get a couple of clutch runs early in the game. We knew that was going to be key in this game."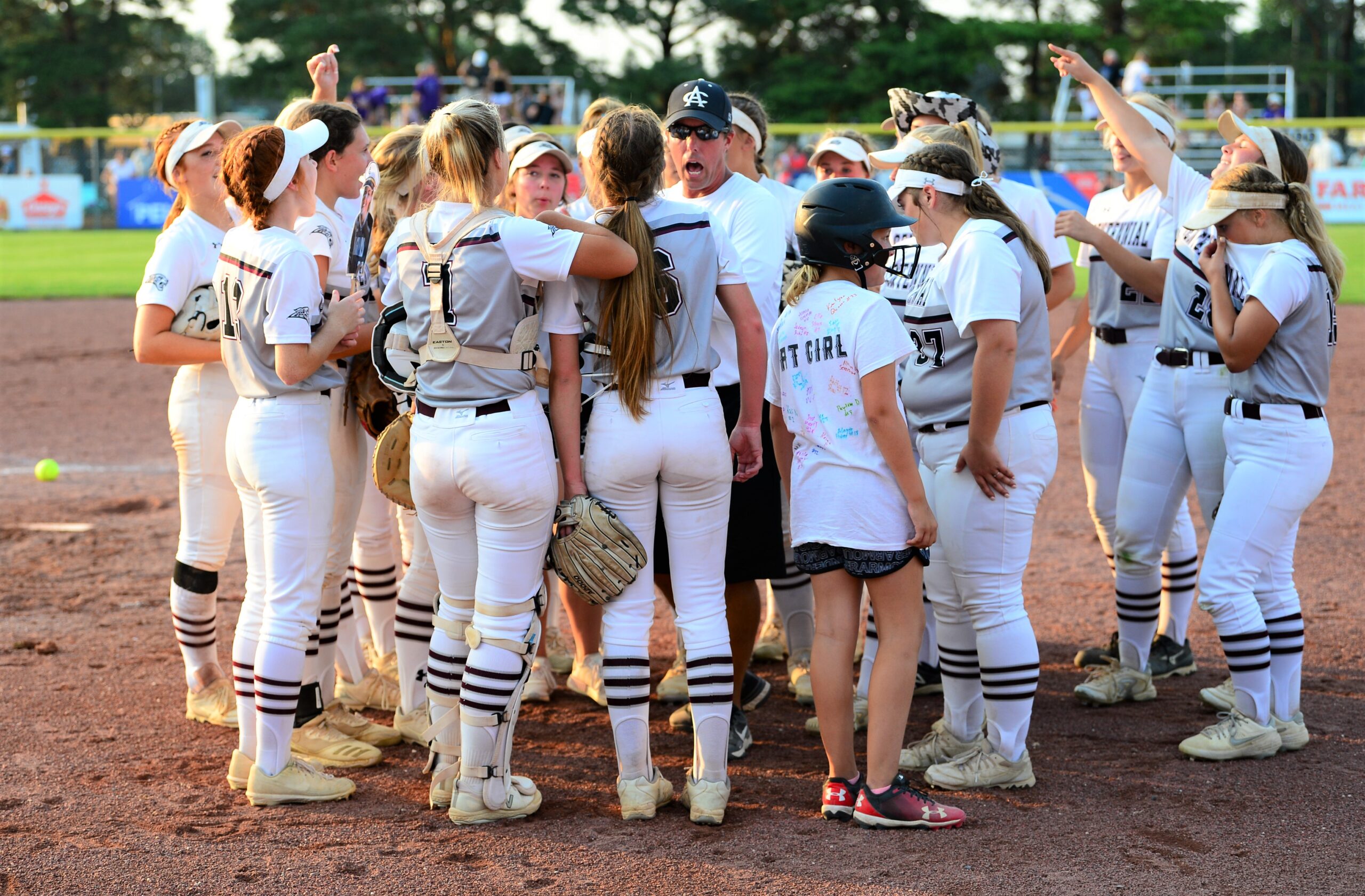 The Jaguars had just two hits, but they capitalized on the wildness of City High starter Ella Cook–who had allowed just 32 walks in 121 2/3 innings coming into the tournament. On Tuesday, Cook (17-4) issued six free passes in three-plus innings–and two of those runners eventually scored the game's only runs.
"We really didn't know much (about Cook)–we haven't faced many of the same opponents," Christiansen said. "We thought that she threw high but she ended up not (doing that), so we just went with the flow and got some runners on."
Addi Starr opened the game with a walk. She advanced to second on a single by Christiansen, who hit away after she failed to get down a bunt.
"I was a little mad, but it worked out in the end," Christiansen said. "So it was all good."
Sydney Morris moved the runners to second and third with a bunt. Catcher Ella Schulz then followed with a sacrifice fly, driving in her 38th run of the season.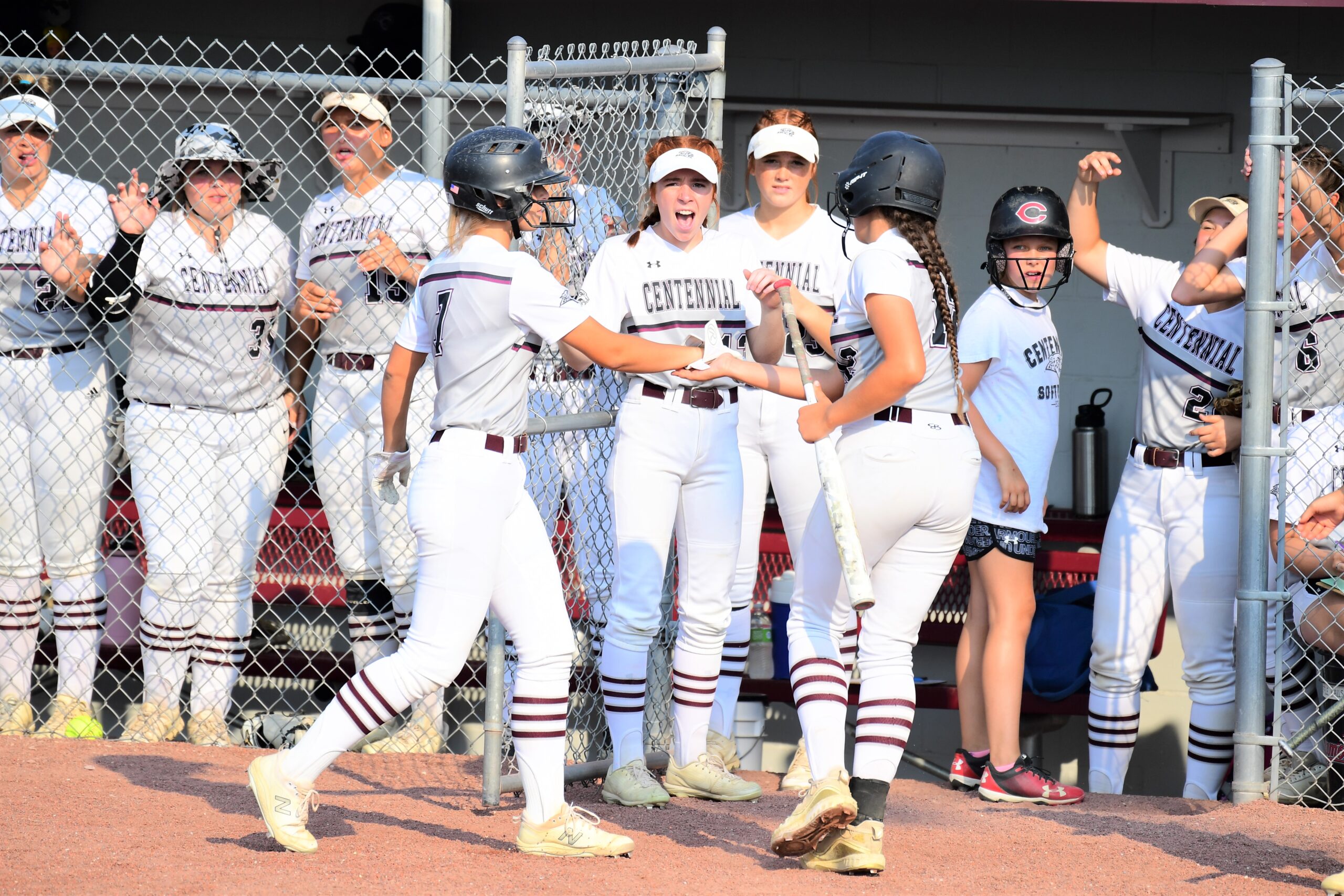 "I knew that we had less than two outs so I knew a sac fly could score a run," Schulz said. "I was just trying to hit a ball deep."
Cook retired the Jaguars in order in the second inning, but then struggled with her control again in the third, when she walked Lauren Solis and Starr to put runners at first and second. After a bunt by Christiansen advanced the runners, Cook uncorked a wild pitch that allowed Solis to race home.
"We knew (Cook) was a big-time pitcher," Delaney said. "We just told our girls to be patient and find their pitch–we worked on that all week. Our girls paid off today. They had their eyes focused and we didn't get all the hits we wanted to, but we found a way to get the couple we needed."
Cook was replaced by Ayana Lindsey after giving up two more walks to open the fourth inning. Lindsey allowed just one hit over four scoreless innings, a single by Payton Drefke to open the sixth, but the damage had already been done.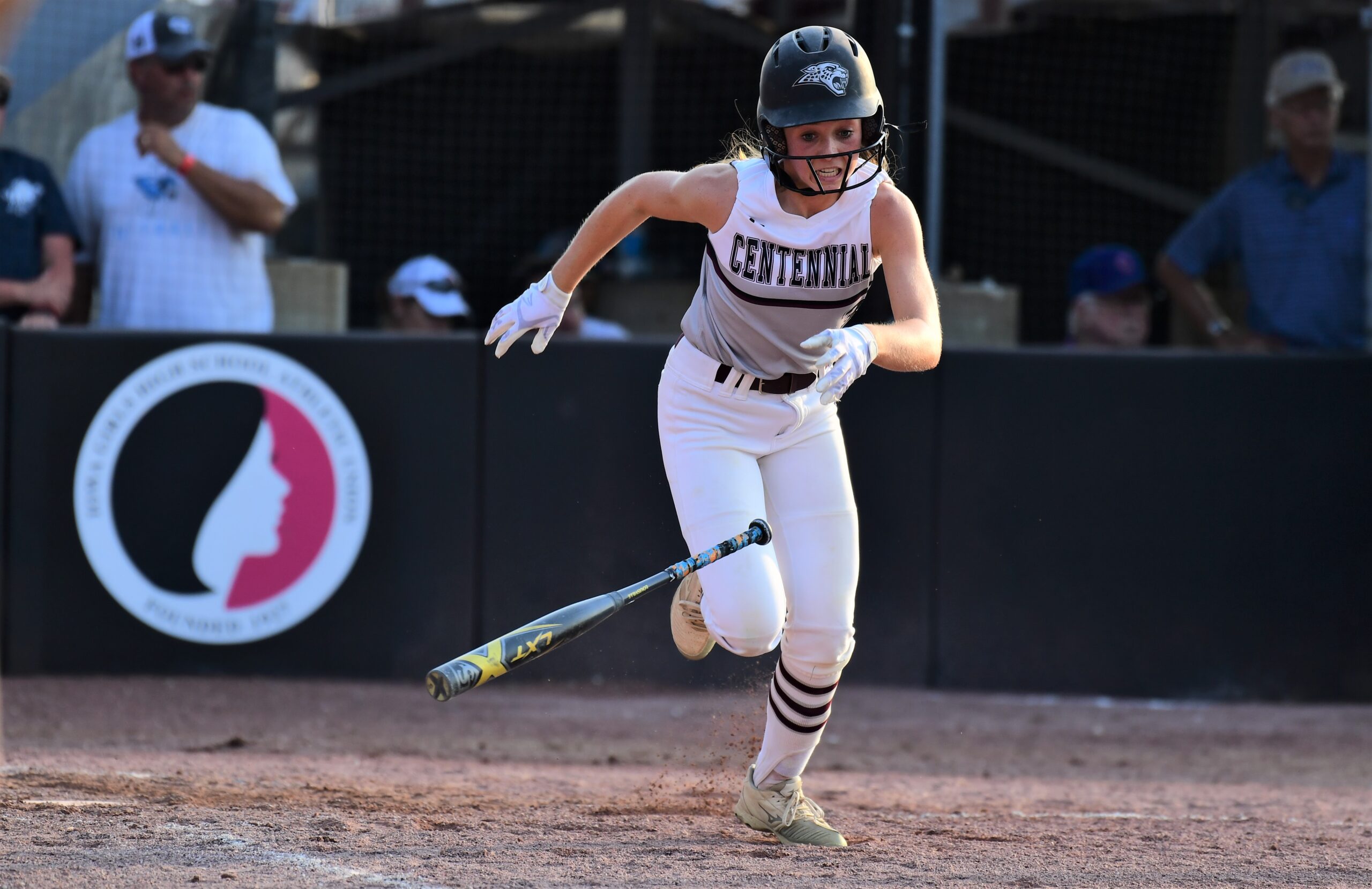 "I wish we would have scored a little more, but we pulled it out," Klug said.
That's because Klug was sensational in her state tournament debut. Only one City High runner reached third base.
Drake recruit Carey Koenig hit a two-out triple in the first inning, but Klug then retired Cook on a fly to center to end the threat.
"The first inning I was a little nervous, but after the second inning it went away," Klug said.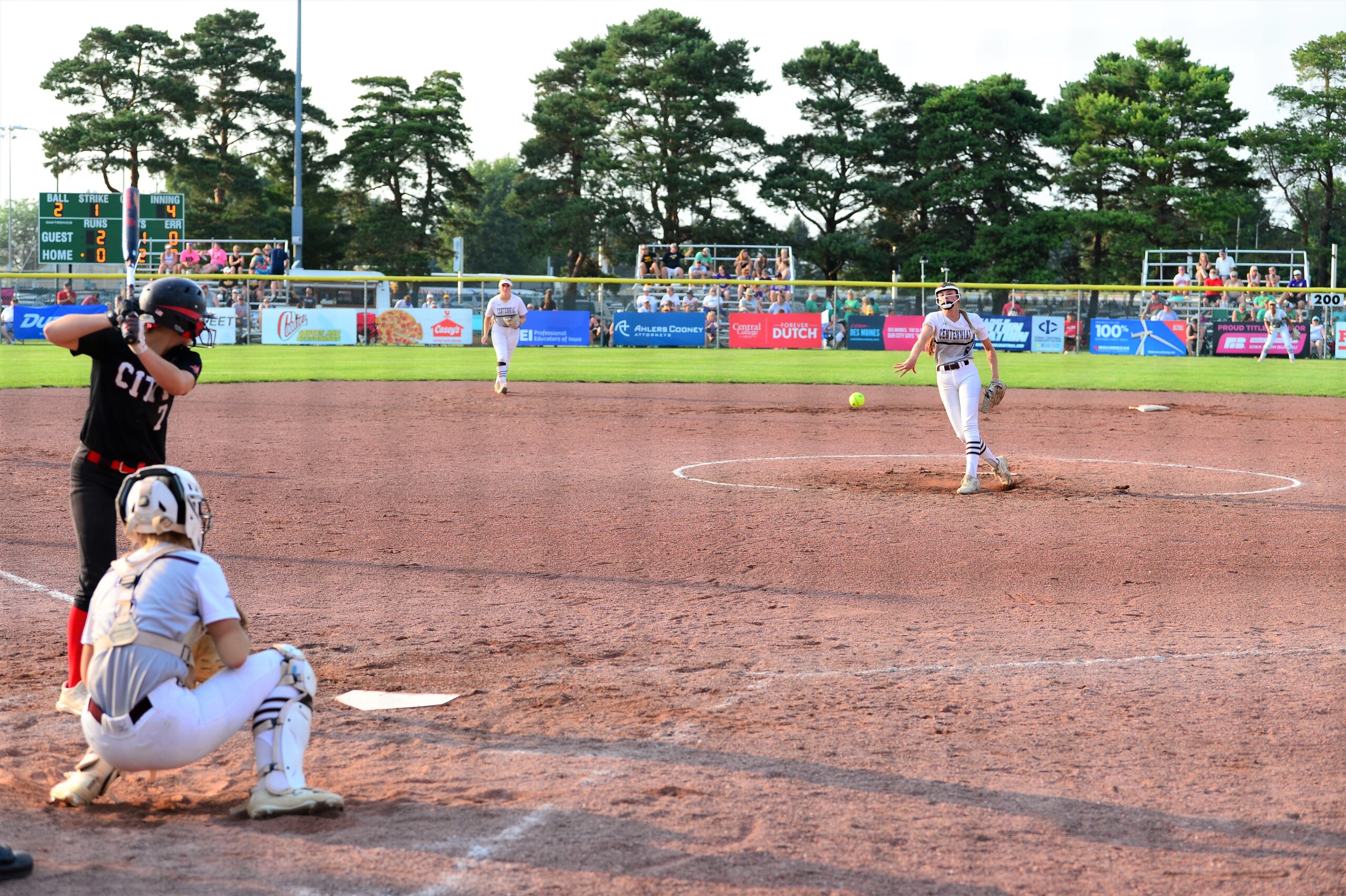 Lindsey, the Gatorade Iowa player of the year, hit a two-out single in the third inning. Cook had a one-out double in the fourth.
Both runners were left stranded by Klug, who then cruised the rest of the way.
"Sam's incredible, especially in the postseason," Christiansen said. "Not very many people can hit her, so I knew two runs would give her enough of a cushion."
Klug struck out eighth grader Lianna Hull three times. Hull broke City High's single-season hits record this season.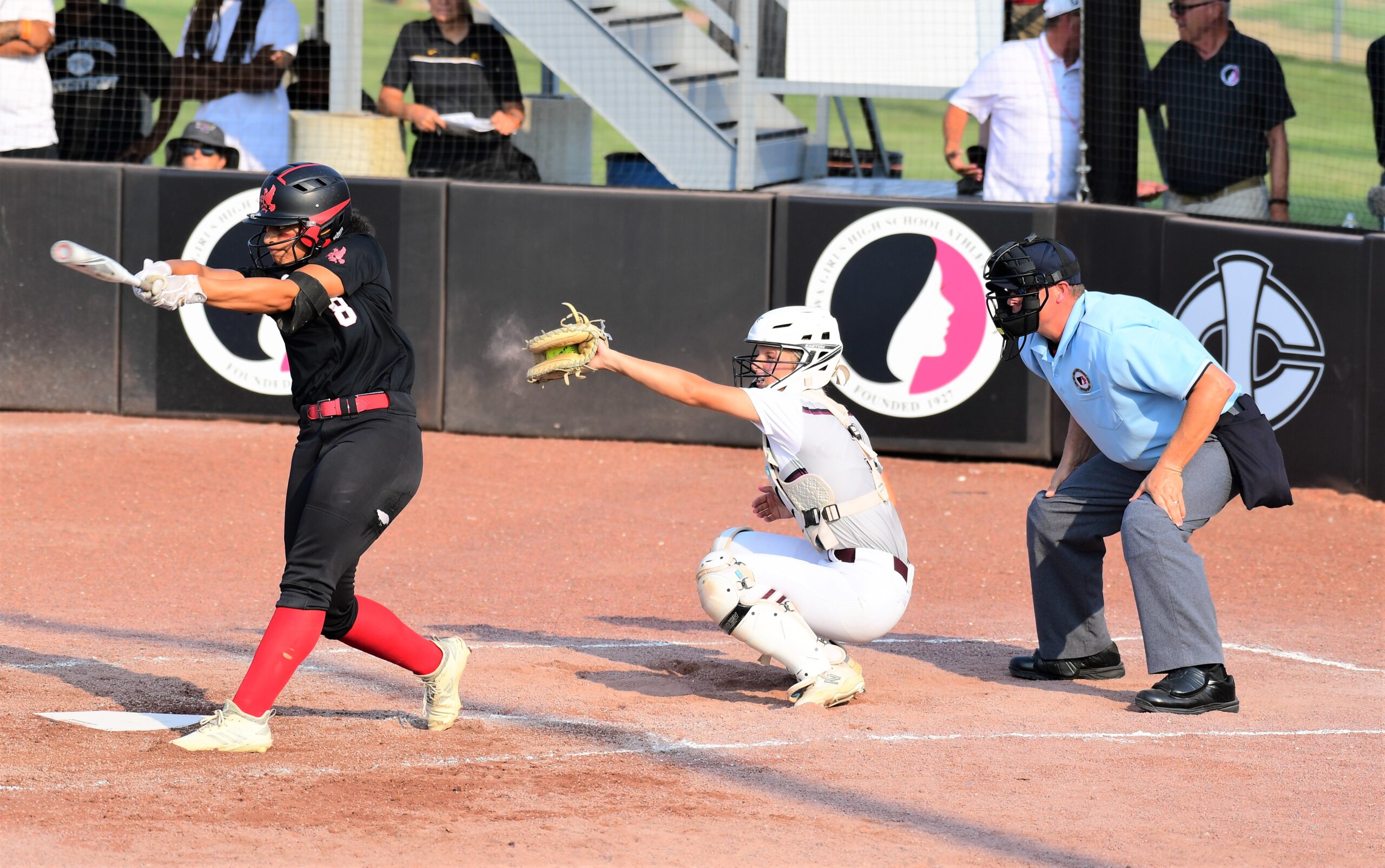 "She was killing it. She's pitching lights out right now," Schulz said of Klug. "She did a really good job of getting ahead with her first pitch so that we could use all of her pitches."
Lindsey flied out to deep left-center field to open the sixth inning. Centennial's Mackenzie James caught the ball just in front of the fence.
James later caught a pop fly by Lindsey's sister, Avy, to end the game. It was one of her five putouts.
The Little Hawks (33-8) will play No. 12 Southeast Polk (21-19) in a consolation game on Wednesday at 1:30 p.m.