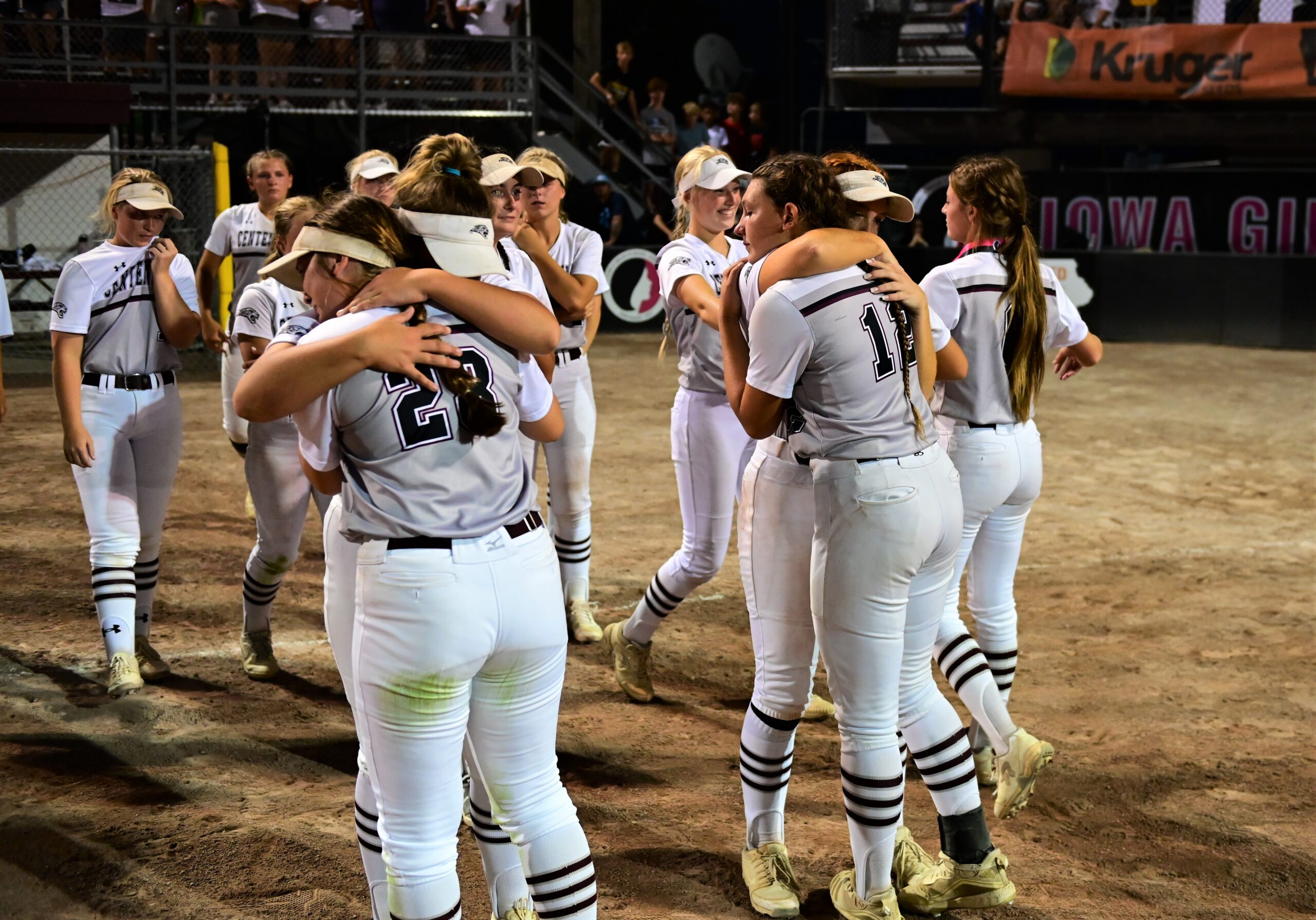 Anna Christiansen vowed that the Ankeny Centennial softball team would be back to Harlan Rogers Park.
"I'm extremely proud of this team, and these underclassmen are going to take this program places," Christiansen said after Friday night's Class 5A championship game at Fort Dodge. "This program is unlike any other in the state, and I'm extremely confident in that. (The state title) is coming sooner rather than later."
Tenth-ranked Centennial followed up last year's third-place finish with a runner-up finish in the 2021 tournament. The Jaguars dropped a 2-0 decision in the title game to No. 2 Fort Dodge, which got a dominant pitching performance from all-tournament team captain Jalen Adams to capture its first championship.
Adams tossed a two-hitter and had 13 strikeouts as the Dodgers (38-4) closed out the season on an 18-game winning streak. She struck out the final two batters with the potential tying runs at second and third base.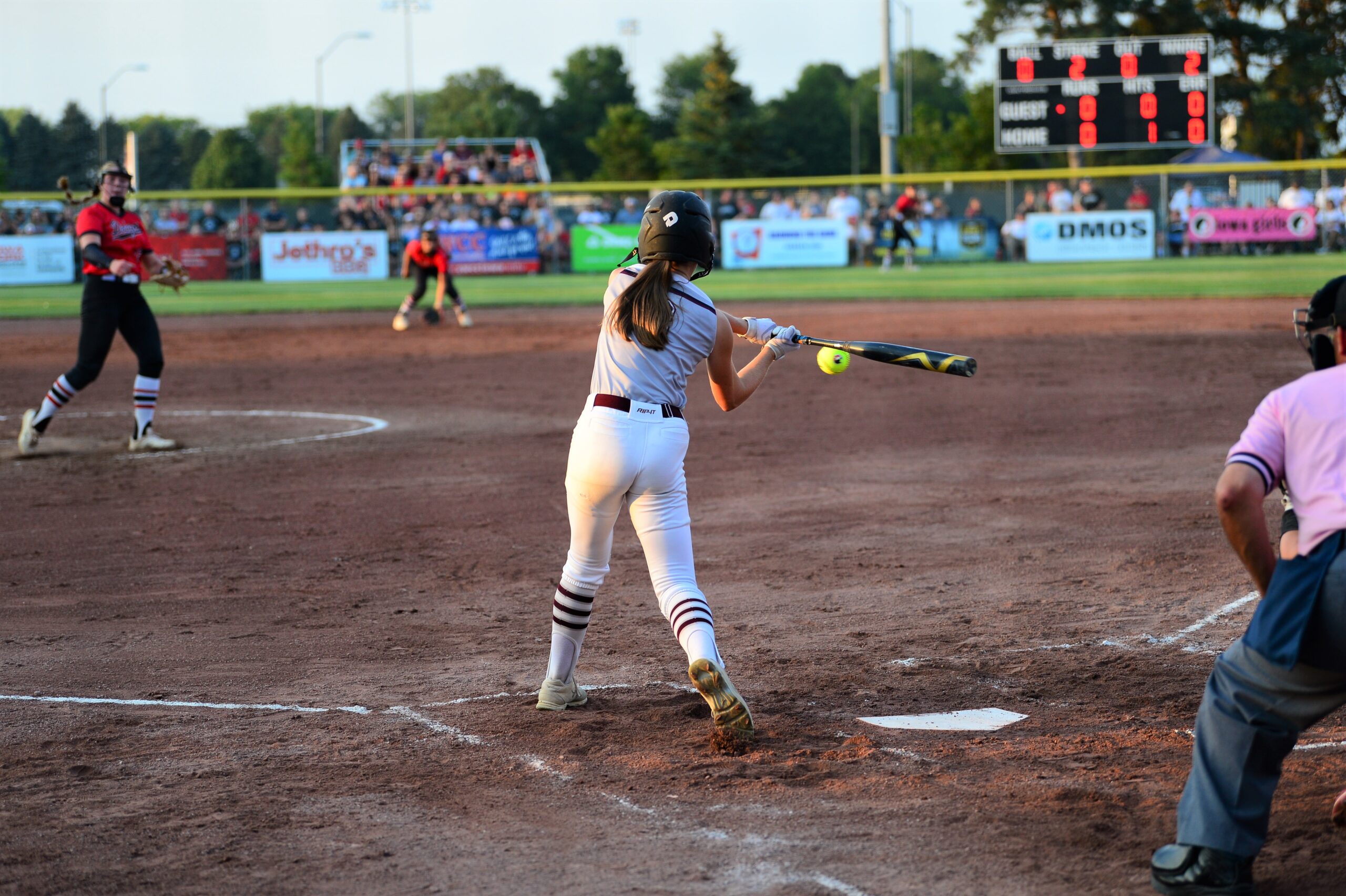 "It was tough," said Centennial coach Brett Delaney. "She was spinning the ball well tonight, and we weren't seeing it early enough. It was just a little too late to get that (rally) started."
Adams (25-1) took a no-hitter into the seventh inning and then retired her ninth straight batter, Ella Schulz, on a pop fly in foul territory for the first out.
"We knew she was going to be tough," Schulz said. "We just tried to battle every single pitch."
Payton Drefke finally broke up the no-hitter with a double to center field. The ball fell to the ground when Fort Dodge's Sophia Klinger tripped while trying to make a catch.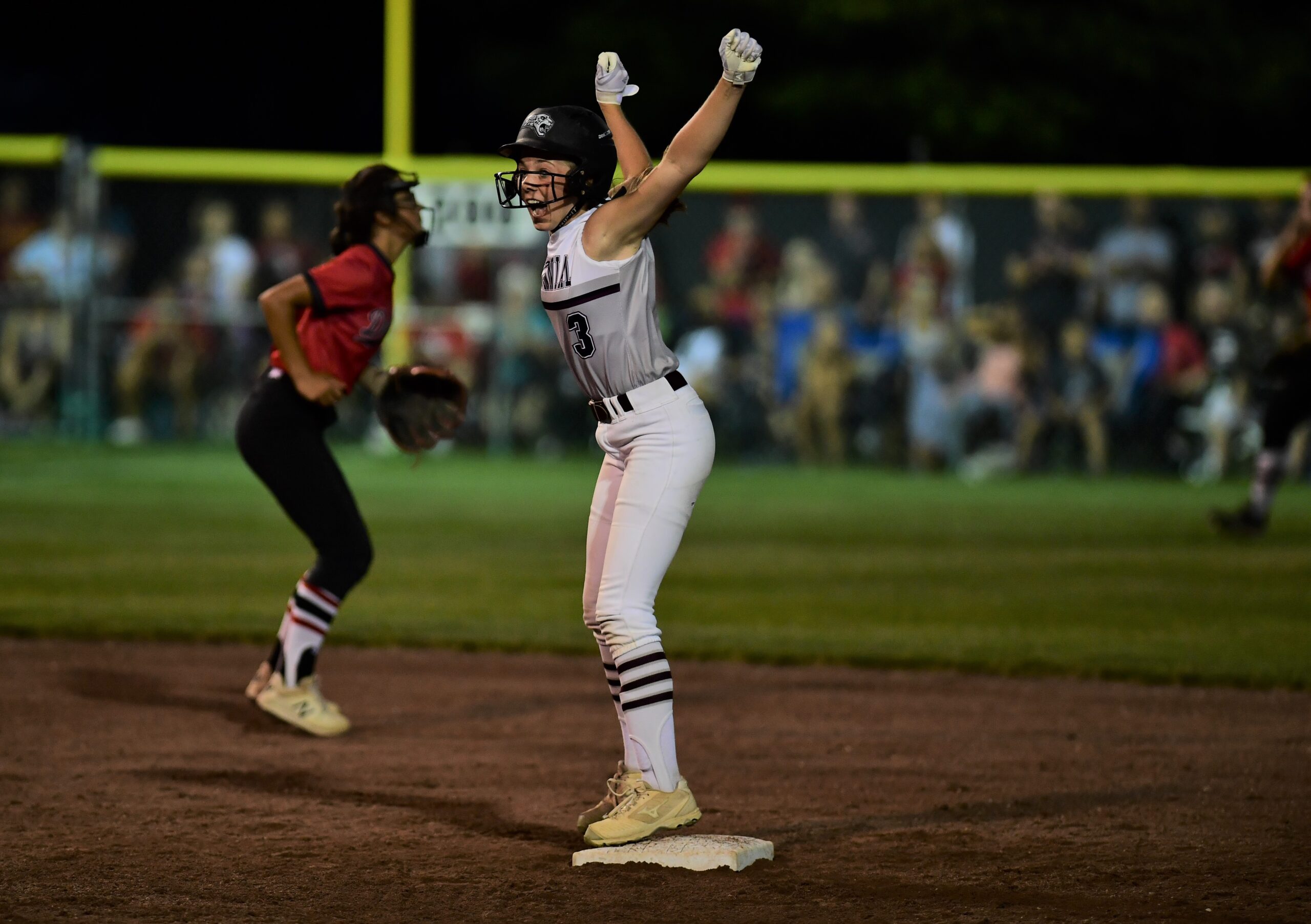 "I just tried to hit it really hard," Drefke said. "I tried to get one more last hit for my team."
Mackenzie James then blooped a single to center, advancing Drefke to third. James moved to second when Klinger launched a throw to home plate that catcher Tristin Doster leaped high to catch, potentially saving a run.
"She has a really good rise ball," James said of Adams. "It looks like it's coming right there and then it rises at the last second. That's kind of what got a lot of us, but I got a pitch that was inside and that's kind of my pitch. It was lower, and I saw it and swung at it."
The Jaguars (33-10) had rallied from behind to beat Ankeny in a regional semifinal on July 12. They also used a late rally to defeat No. 5 Pleasant Valley in the semifinals on Wednesday.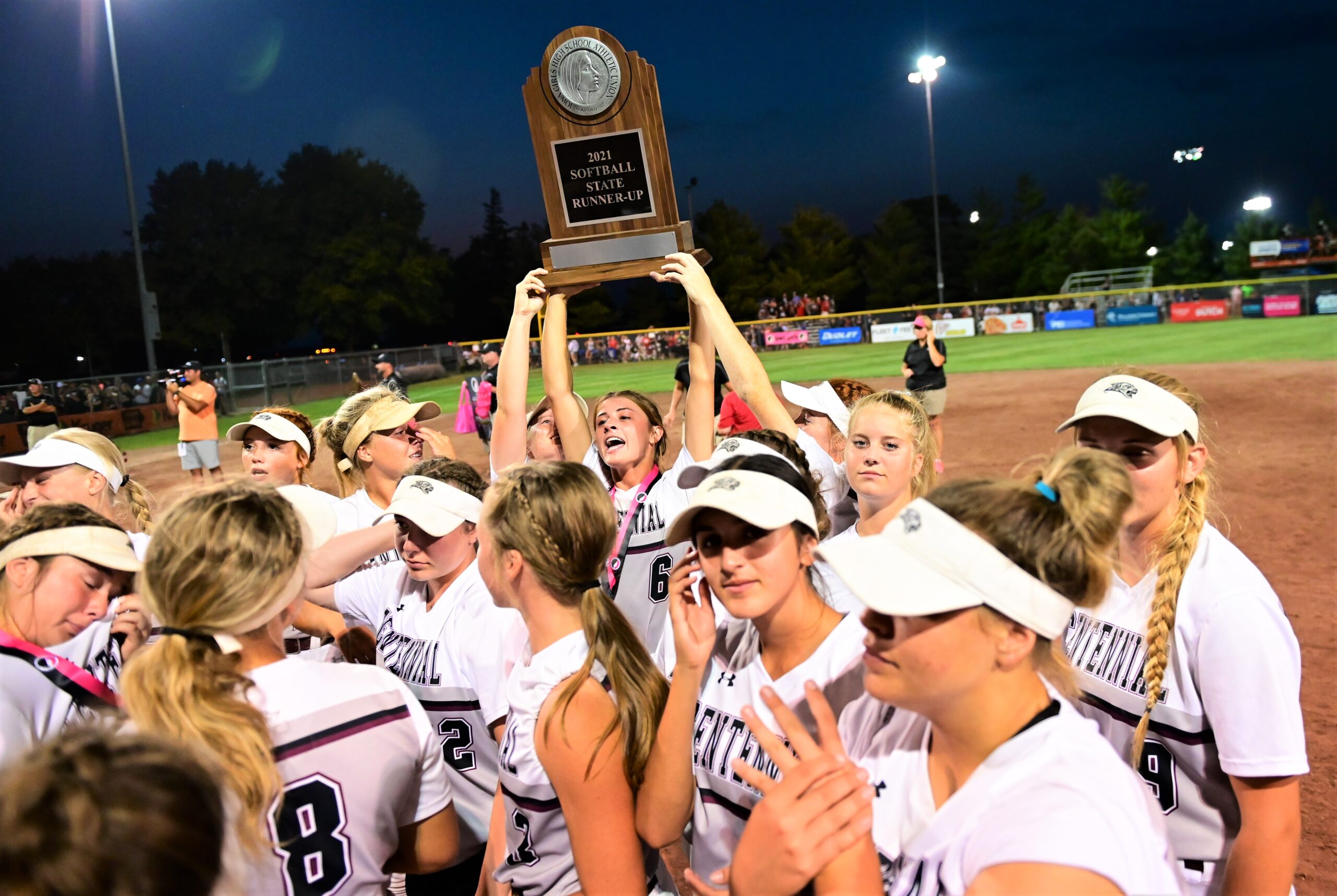 This time, there would be no rally.
Adams struck out the next two batters to halt Centennial's seven-game winning streak. She immediately hugged Doster, her future Iowa teammate, and then raced to the dugout to embrace her mother, Fort Dodge coach Andi Adams, as a large crowd of Dodger fans roared.
"Oh my gosh, our fans were incredible," Adams told the Fort Dodge Messenger. "When they got two runners on, I needed (the extra motivation) to push me through. We all did. That's what is so special about being able to play (for a state championship) on your home field. The crowd was there to pick us up and give us (the closing charge) we needed.
"The final out was basically surreal. Just crazy. It was almost like an out-of-body experience," she added.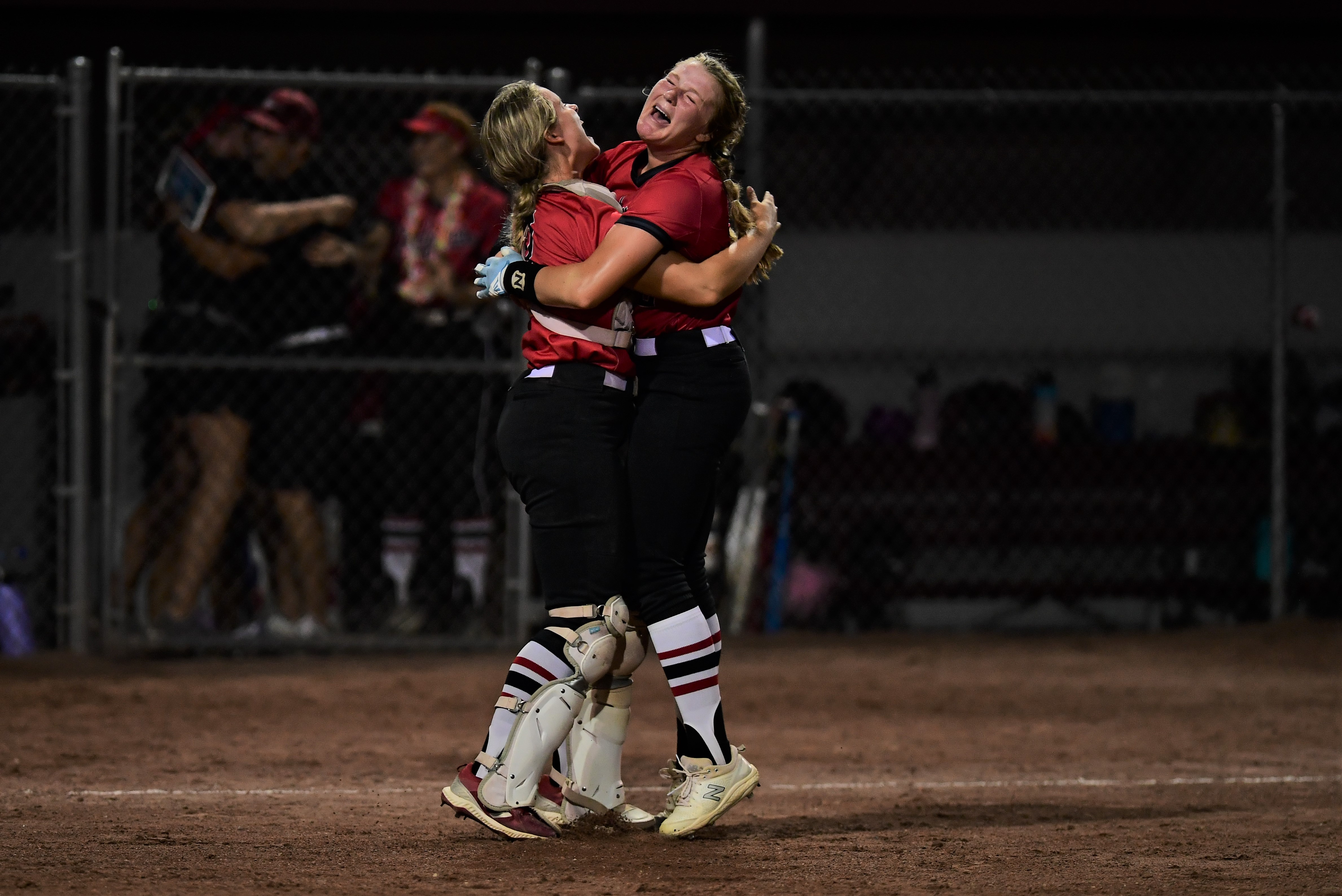 Centennial pitcher Sam Klug (12-6) allowed nine hits in the loss, three of them by Klinger. She was selected to the all-tournament team along with teammates Sydney Morris and Addi Starr.
"We made it a step further from last year, and I hope next year they can get it another step further," Klug said.
Fort Dodge scored the only run it needed in the second inning. With two outs, Chloe Wertz blasted a solo homer to left field–her second of the season.
Wertz was given a second chance to hit after Klug was called for an illegal pitch.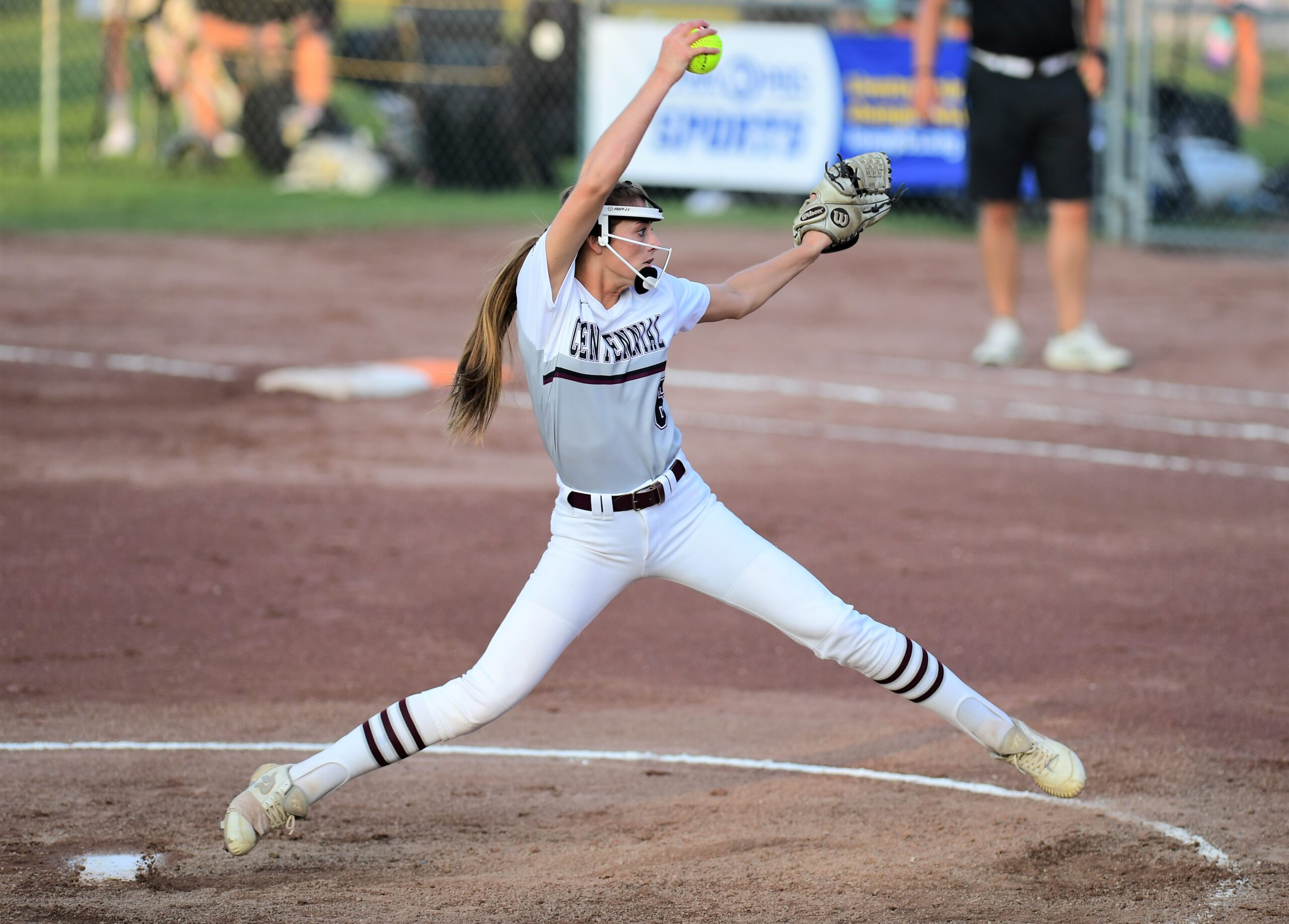 "(The first-base umpire) said I was crow-hopping, but (Centennial assistant coach) Jordan (Gronewold) just told me to keep pitching like I did and I did, and I didn't get called for it again," Klug said.
Klug was also called for an illegal pitch after she retired Adams to open the first inning. Adams also benefitted from the second chance by hitting a double, but courtesy runner Reese Pederson was eventually tagged out at the plate on a grounder to Starr at third.
Prior to Friday, Klug had not been called for an illegal pitch all season.
"They were telling us she was leaving the ground," Delaney said. "I'd be curious to see what the replay shows, but we've just got to believe the umpire. That's why they're out here, and that's the call that they made. It was kind of at a critical time, but it is what it is. Some nights it goes your way, but those breaks didn't go our way tonight."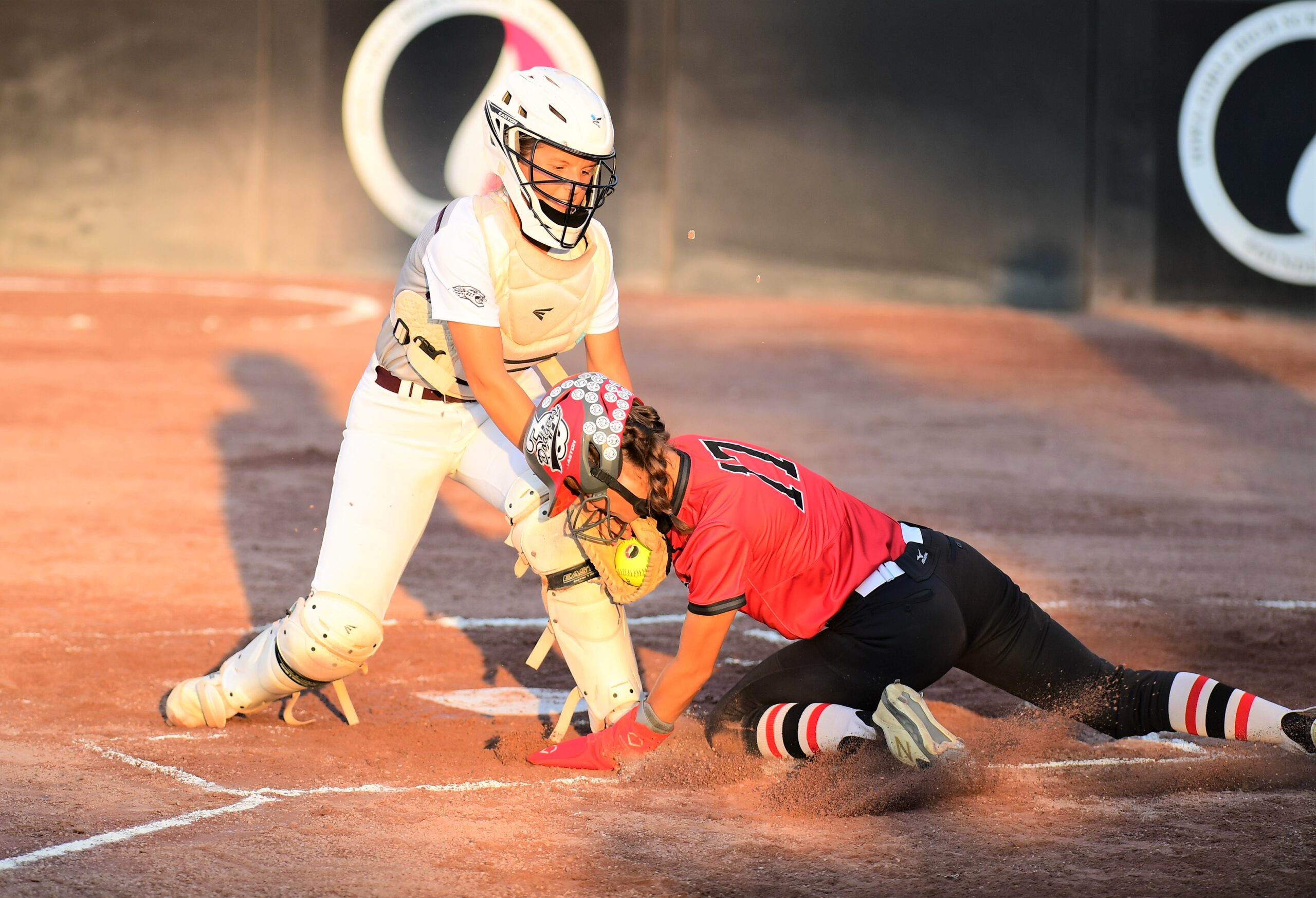 The Dodgers added an insurance run in the third after Adams led off with another double. Pederson advanced to third on a fly ball by Tory Bennett, then came home on a grounder by Mariah Myers.
Bennett, Myers and Doster joined Adams on the all-tournament team.
"I'm so proud of this entire team, but especially the seniors, who went out in a way they'll remember for the rest of their lives," coach Adams told the Fort Dodge Messenger.
The Dodgers won three of four meetings against Centennial during the regular season. The Jaguars also lost to Fort Dodge in last year's semifinals.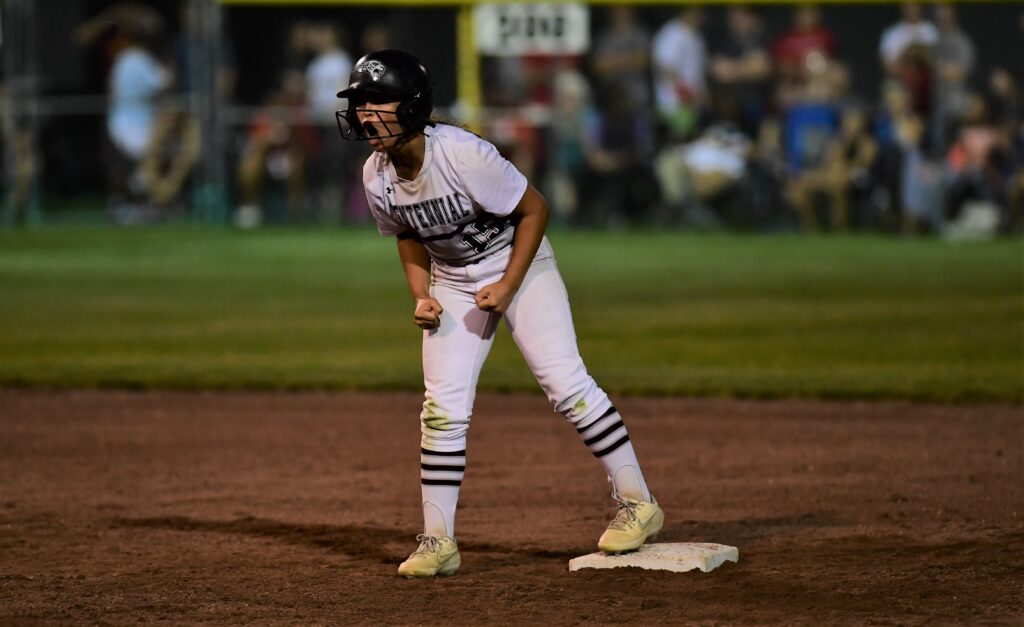 "We knew it was going to be a hard battle," James said. "But we fought the whole game, and I'm proud of that. We still got second, and that's good."
Centennial will have to replace nine seniors, but several starters will be back for the Jaguars.
"As a freshman, we still have a lot more years to come," Drefke said. "We have new people coming up that we're really excited about, so I definitely think we'll be back."