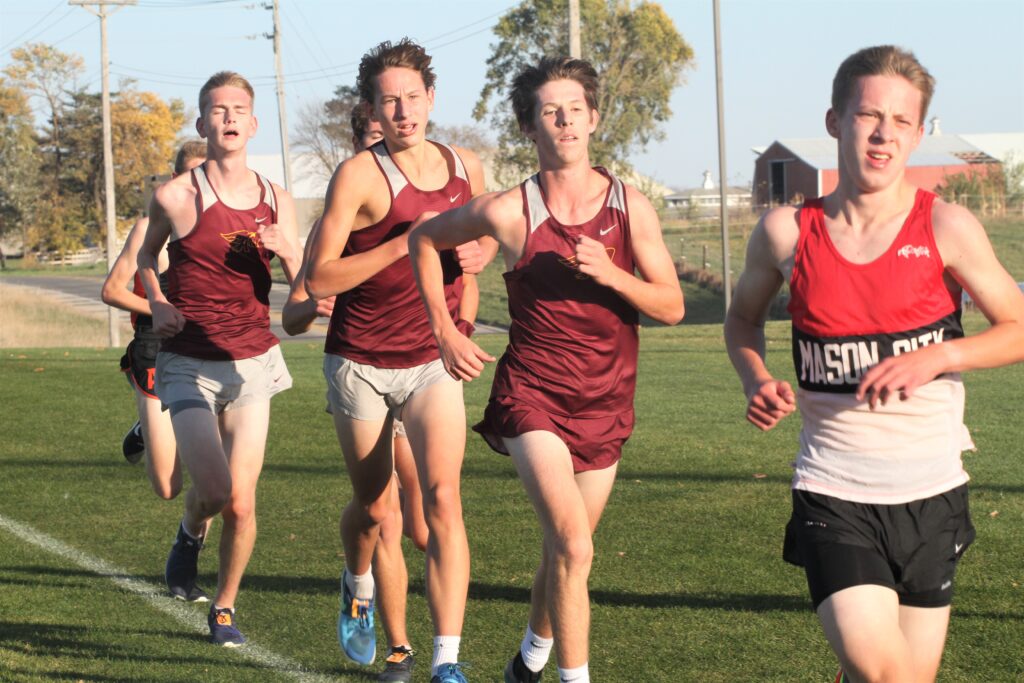 The Ankeny boys' cross country team came up three points shy of qualifying for last year's Class 4A state meet.
The Hawks' fourth-place finish in a district meet at Marshalltown has provided a lot of motivation in the offseason.
"After a somewhat disappointing finish to our varsity season last year, our guys are really locked in to having a great season," said Ankeny coach Jon Lindaman. "Our second time trial went extremely well. We saw a great deal of growth from early summer to late summer, and we have a lot of young runners eager to contribute. It is great to see the tangible results from the time, hard work and dedication the kids put into their summer training. Needless to say, the guys on the team are excited about the potential for this season."
The Hawks are 15th in the Class 4A preseason rankings by the Iowa Association of Track Coaches. They will open the season on Tuesday by competing in the Ankeny Centennial Invitational at DMACC.
There are 60 boys on the Ankeny roster, including several returning varsity regulars. Lindaman will be looking for someone to replace Cael Cox, who was the team's top runner and an individual state qualifier a year ago, when he placed 74th in Class 4A.
"We have a really strong group of senior runners and leaders," Lindaman said. "Truman Patterson, London Schuchart, Christian Rathje and Paul Erredge are all guys that saw significant time on the varsity team last year. Michael Hayden is another senior that will contribute that had a really great summer of training."
Rathje placed 12th at the Fort Dodge Invitational last season, helping Ankeny to the team title. He later took 24th at the district meet.
Both Rathje and Erredge have two years of varsity experience. Junior Levi Hill also saw some varsity action in both 2019 and 2020.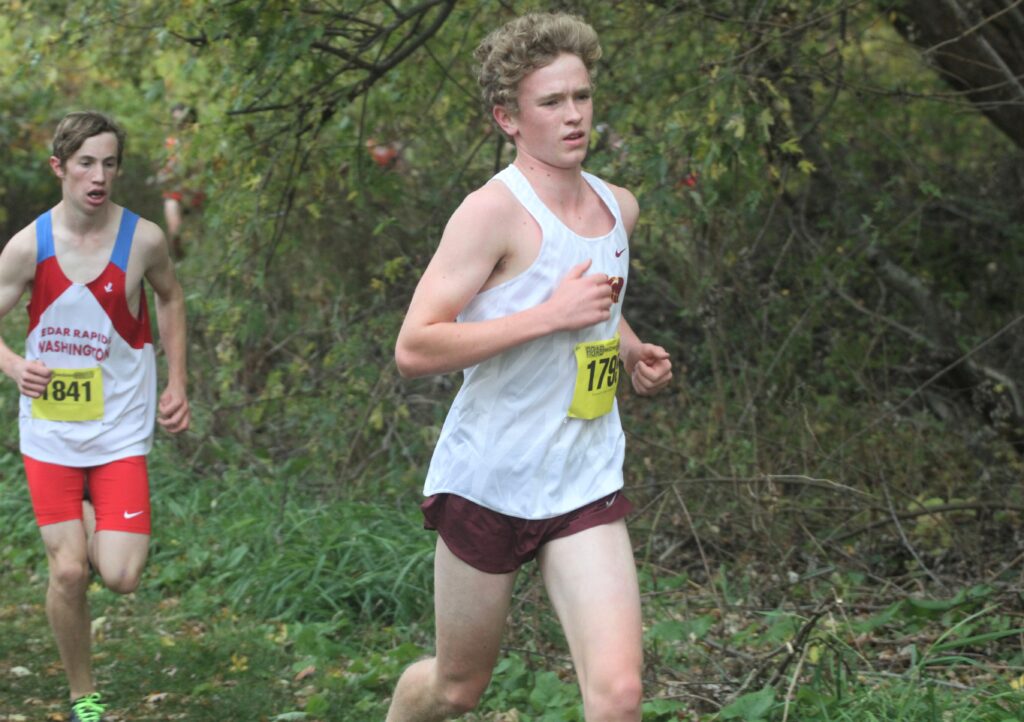 Hill placed 13th at the CIML Iowa Conference meet as a sophomore, helping the Hawks to a third-place finish.
"After a strong track and triathlon season this summer, we look for Levi to do some really big things this season," Lindaman said.
Sophomore Jake Bosch is also back for Ankeny. He placed 19th at both the conference and district meets a year ago.
"Jake was one of the state's top freshmen last season, and we're looking for him to make a big jump into his second season," Lindaman said. "Along with Jake, we have another freshman track standout and cross country newcomer in Abel Squires, who will join him and look to contribute to our varsity team."
Several other young runners could also make a big impact for the Hawks.
"Sophomores Levi Stember, Owen Evans and Aiden Farrell look poised to make a big jump for us," Lindaman said. "Our freshman class is not especially big in numbers, but the kids that we have out are tenacious and a very good group of runners. I can not wait to see where they are at the end of the season."
Ankeny is seeking its first trip to the state meet since 2018, when the Hawks placed fifth. In order to accomplish that goal, Lindaman's team will first have to meet some other objectives.
"We want to run tough, be confident, compete, have fun, and be our best at the end of the season," he said.