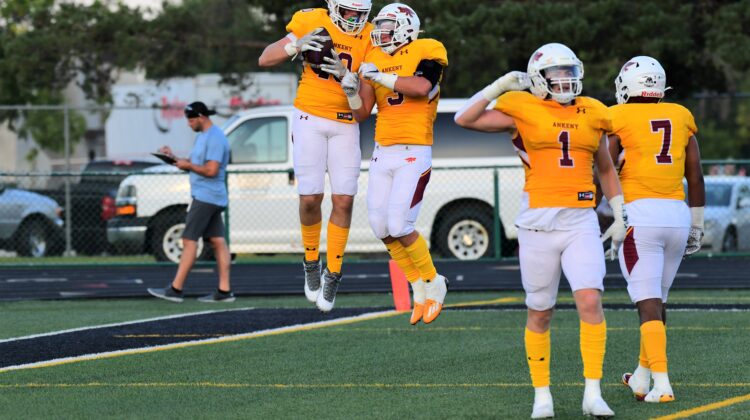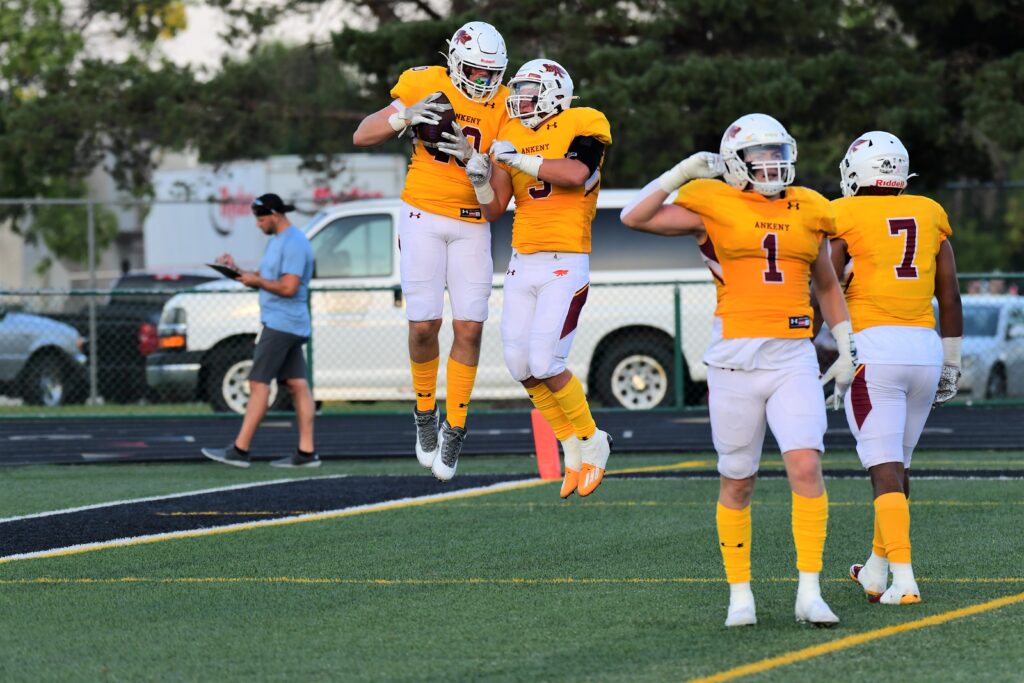 Braden Simonsen will have a lot to celebrate Saturday on his birthday.
Simonsen returned a blocked punt for a touchdown and the third-ranked Ankeny football team rolled to a 49-0 victory over visiting Waukee in the season opener for both squads on Friday.
"Scoring the touchdown was a great early birthday present!" Simonsen said.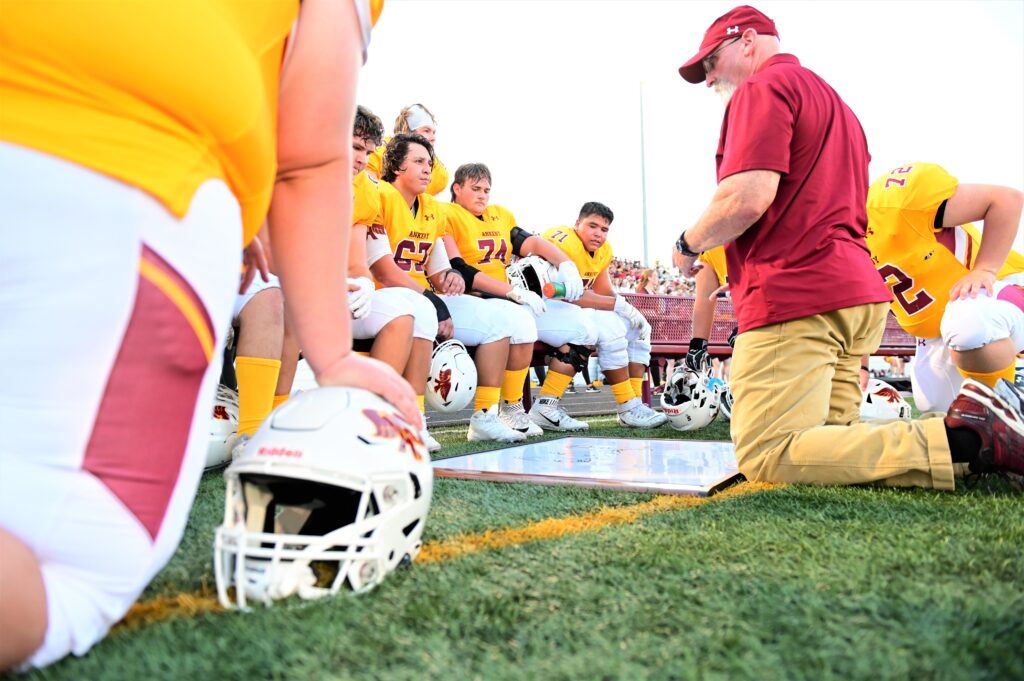 It was an impressive win for the defending state champions, who avenged their only loss of the 2020 season. Ankeny dropped a 21-17 decision at Waukee in its second game last year, but later won a rematch in the quarterfinals, 28-7, en route to the Class 4A title.
Both teams are now playing in the new Class 5A division, and Waukee also boasts a new program after splitting into two schools. Many of the community's best players went to Waukee Northwest, which made its debut on Friday with a 42-41 loss at Valley in double overtime.
Ankeny has now won 11 straight games dating back to last season. Four of those wins have been shutouts.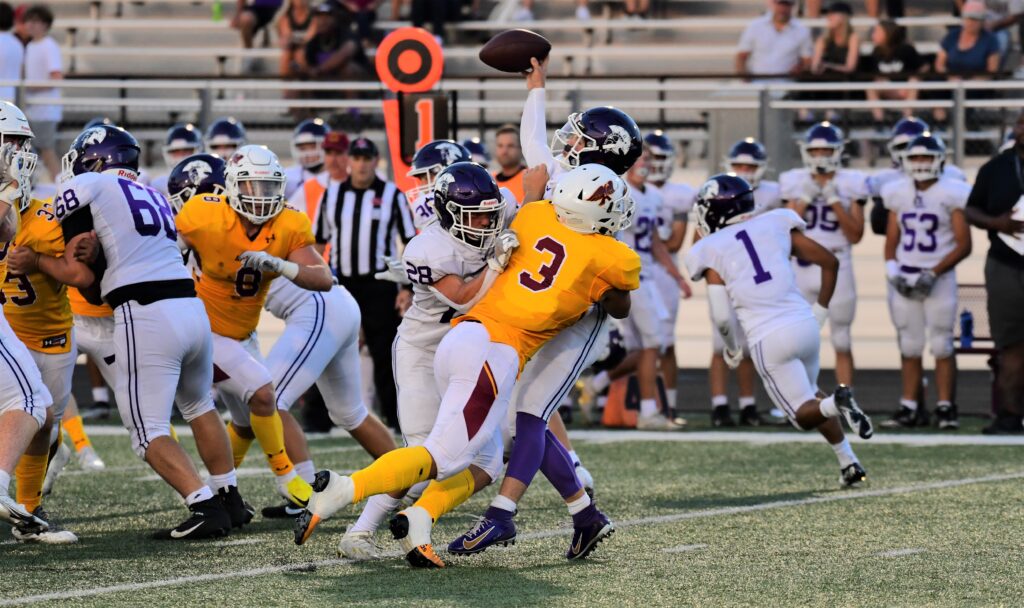 If Friday's game is any indication, Ankeny's defense will be every bit as good as it was a year ago. Several standouts are back from that unit.
The Hawks not only dominated Waukee's offensive unit, but they also produced some points of their own. Reid Johnson opened the scoring with a 22-yard interception return barely 1 minute into the game.
After Ankeny forced a punt, Simonsen raced in to block the kick and took the ball to the end zone to make it 14-0 before the Hawks' offense had even been on the field.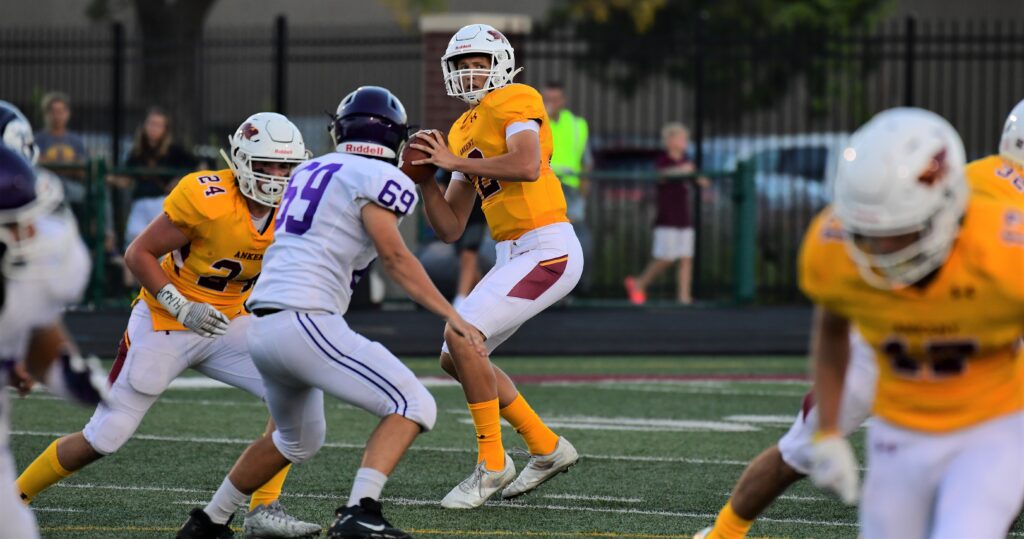 "It was great to score my first varsity touchdown," Simonsen said. "I got past my block and was able to get a hand on the ball. The ball rolled right back to me so I picked it up and ran 2 yards to score."
Ankeny running back Colin Kadolph also enjoyed a productive night. He scored on a 23-yard run late in the first quarter, then added a 12-yard touchdown run midway through the second quarter to make it 28-0.
The Hawks increased their lead to 35-0 at halftime when Tamden Webb-Tate returned a fumble 20 yards for another touchdown with 1 minute 42 seconds left in the half. That put a running clock into effect for the rest of the game.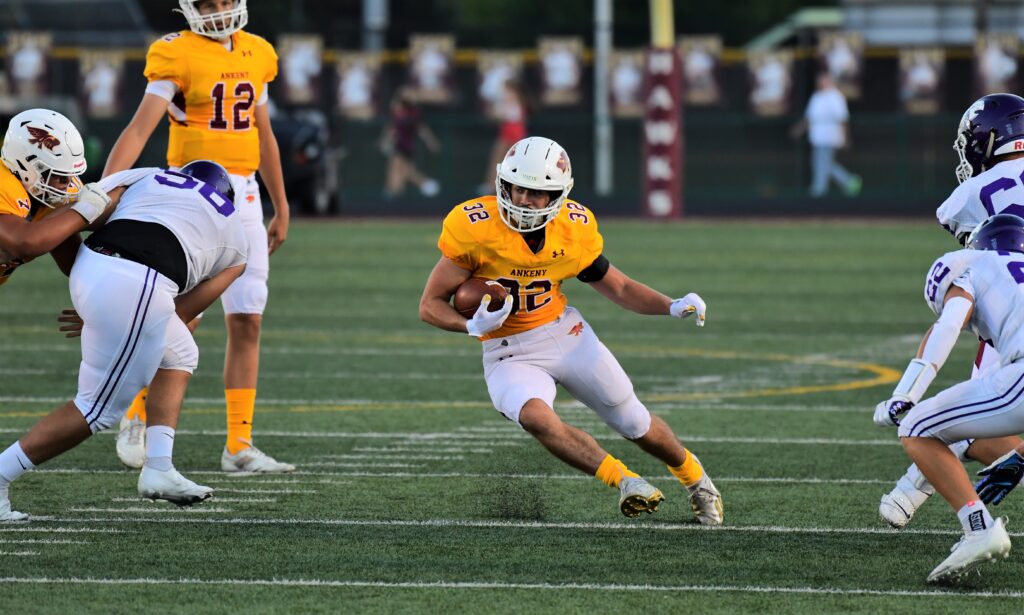 Johnson moved to running back in the second half and ran for a score in the third quarter to make it 42-0. Nate Nessa ran for another touchdown to complete the scoring with 9:52 left in the game.
The Hawks will play Ankeny Centennial on Friday. The Jaguars (0-1) opened their season with a 42-13 loss at Indianola, the No. 4 team in Class 4A.