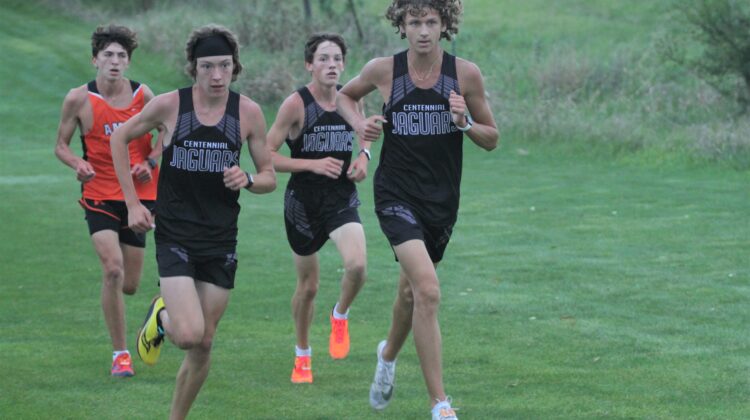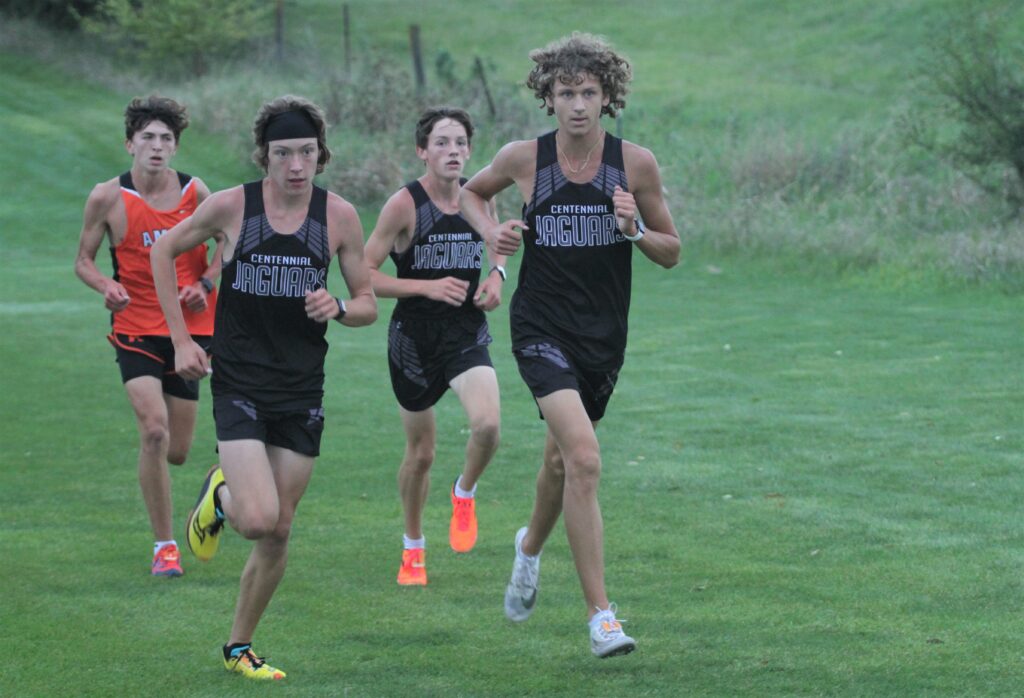 On Saturday, the Ankeny boys' cross country team finished 34 points ahead of Ankeny Centennial in the Dragon Twilight Invitational at Johnston High School.
Five days later, the Jaguars reversed the outcome against their crosstown rival.
Fifteenth-ranked Centennial placed fourth among 14 teams in the Kirk Schmaltz Invitational on Thursday at the Iowa State cross country course in Ames. The Jaguars finished with 136 points.
No. 11 Ankeny took seventh with 204 points.
"We executed our race plan well, and it led to all seven varsity PRs," said Centennial coach Chad Fickbohm.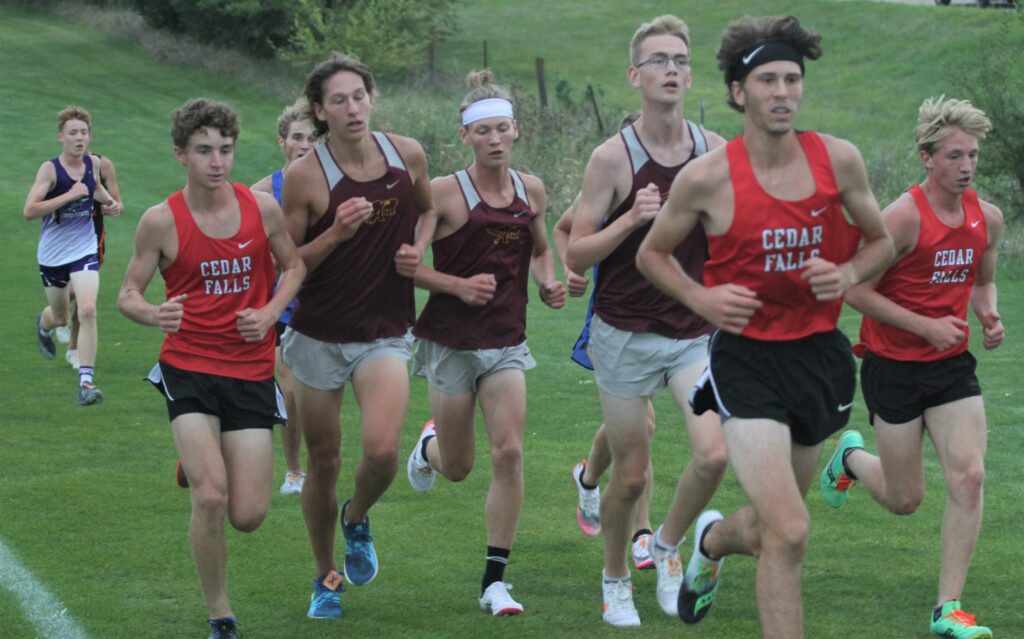 Unranked Waukee Northwest won the team title with 63 points. No. 7 Cedar Falls was second with 83, followed by No. 10 Norwalk with 85.
Carson Owens of Southeast Polk won the 5K race in 15:45. He finished 6 seconds ahead of runner-up Kon Dot of Waukee Northwest.
Centennial was led by Tyler Schermerhorn. He placed 13th in a time of 16:37.
Cooper Majors took 18th for the Jaguars in 16:43. AJ Schermerhorn placed 20th in 16:45, Carter Lust was 42nd in 17:30, Noah Segar took 45th in 17:31, Parker Lundberg was 56th in 17:40, and Brendan Owens finished 59th in 17:41.
"Our packs are racing well, winning the races within the race," Fickbohm said. "It was a good performance from the younger kids."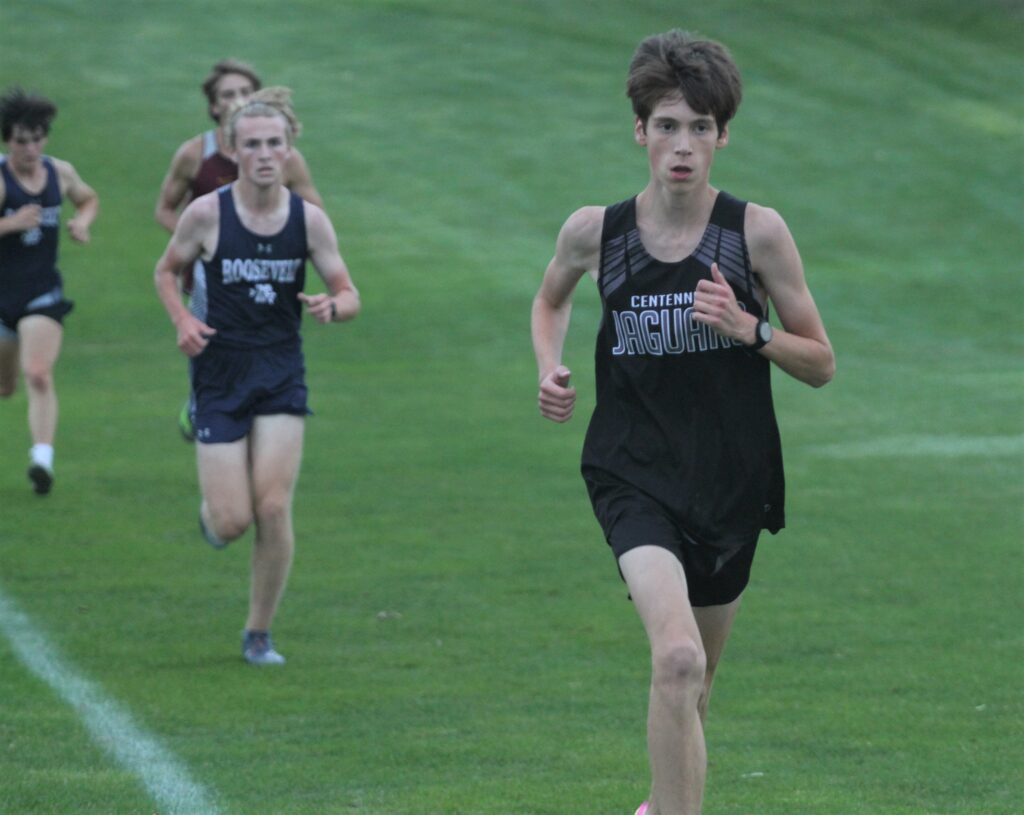 Abel Squires placed 24th to lead Ankeny. He was clocked in 16:51.
Truman Patterson took 32nd for the Hawks in 17:09. Christian Rathje placed 41st in 17:28, Tate Brownsberger was 49th in 17:37, Michael Hayden took 61st in 17:43, and Levi Stember finished 62nd in 17:43.
"I could not be more excited about how our team competed," said Ankeny coach Jon Lindaman. "This is typically a difficult meet for us in terms of our training plan, but the kids ran really well on tired legs. We were a little short-handed on varsity, keeping a few kids out to get them 100 percent healthy for the Marshalltown meet next week, but our remaining team stepped up and did a really nice job. Abel is just figuring out how to race a 5K, and he will continue to improve. We are a really deep team and will have a lot of competition for varsity positions, which should make us pretty solid."
Both teams will head to Marshalltown on Thursday for the Bobcat Invitational.
"Everyone is excited to keep improving," Fickbohm said.