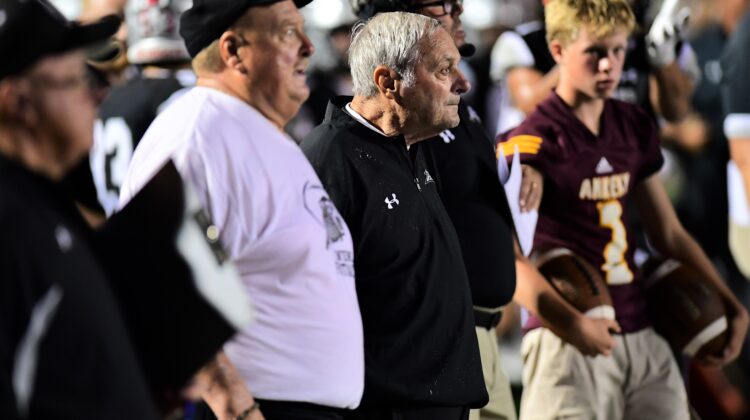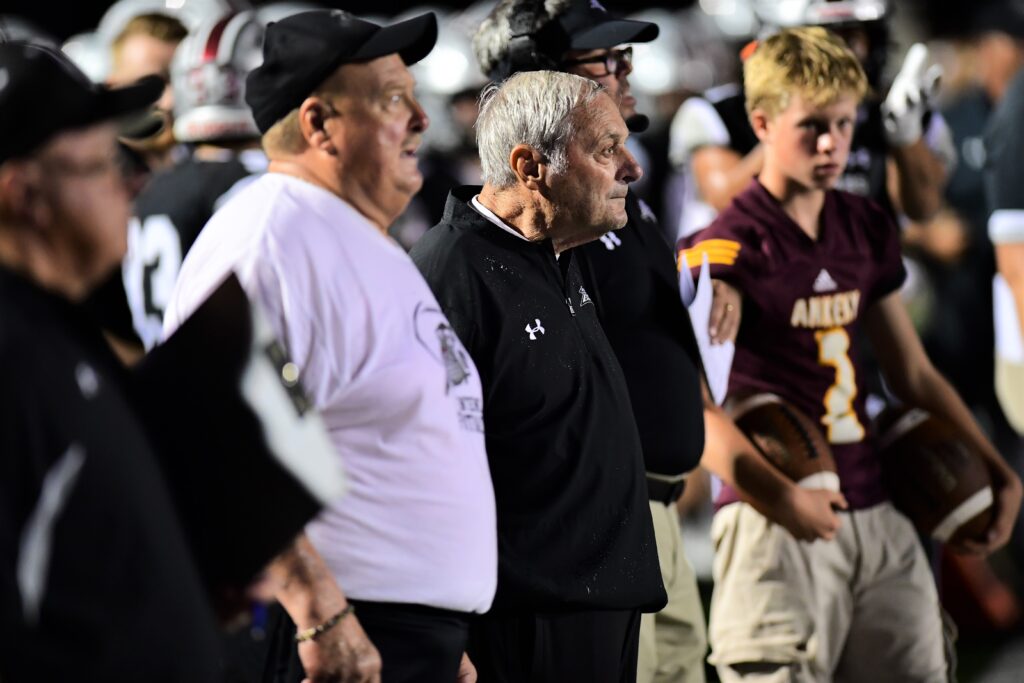 Jerry Pezzetti stood at midfield and watched as his Ankeny Centennial football players celebrated a huge win over their crosstown rival.
He wiped a tear out of his eye after reaching a coaching milestone.
"You've got to hand it to these kids," Pezzetti said following the Jaguars' 14-7 victory over second-ranked Ankeny on Friday at Ankeny Stadium. "They played the worst game ever a week ago, and they played the best tonight."
Pezzetti, who co-coaches Centennial along with his son Ryan, earned his 432nd career victory. He is now tied with Dick Tighe as the all-time winningest coach in the history of Iowa high school football.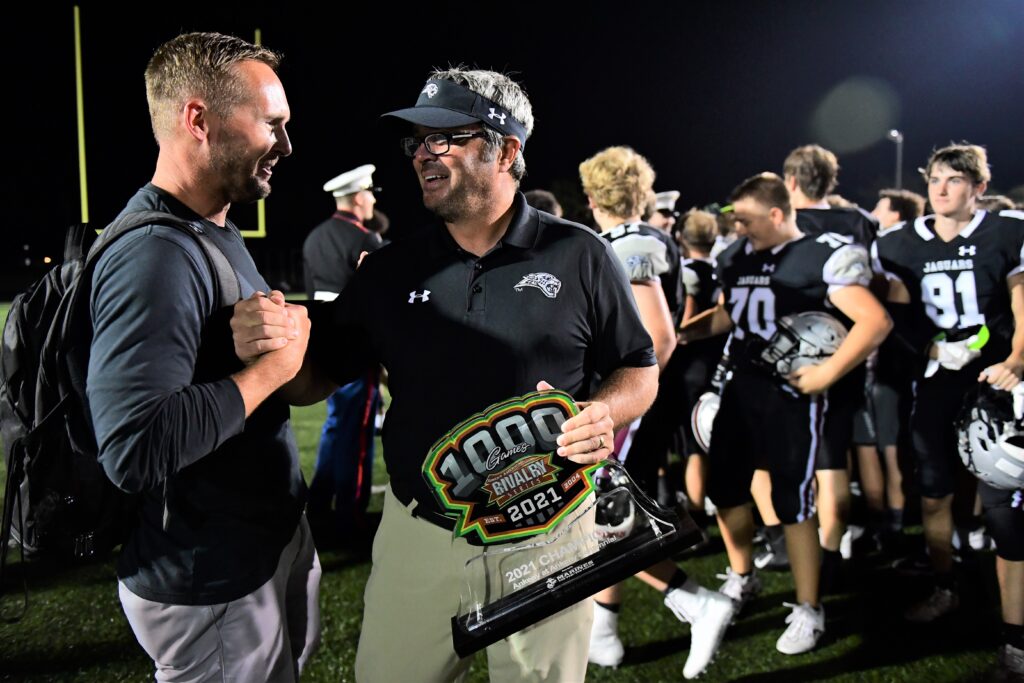 "The win is what counts," Pezzetti said. "Nothing else."
Centennial (1-1) bounced back from a 42-13 loss at Indianola in its season opener. The Jaguars also avenged last year's 48-6 loss to Ankeny.
"It's been a long year," said Ryan Pezzetti. "Moments like this you appreciate it going forward."
Defending state champion Ankeny (1-1) had its 11-game winning streak snapped. The Hawks lost for the first time since dropping a 21-17 decision at Waukee in the second game of the 2020 season.
"I feel bad for the kids," said Ankeny coach Rick Nelson. "Obviously, this is a rivalry game (with) bragging rights for a year. We just didn't play good enough. We had a lot of penalties, and I take the responsibility for that. I don't have them very disciplined, and that's my fault as the head coach."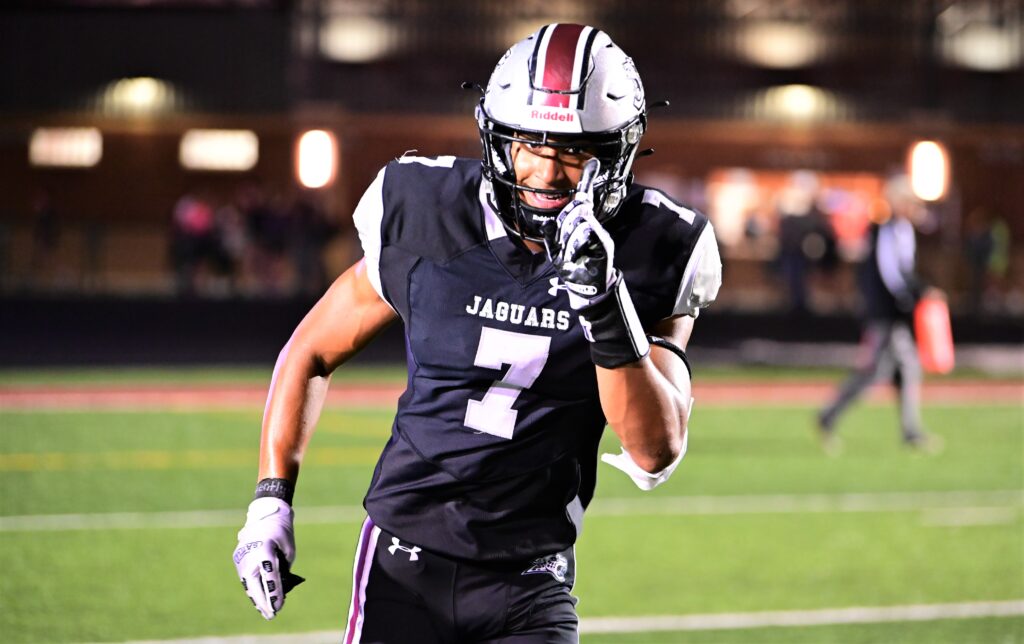 Centennial quarterback Peyton Goode ran for 70 yards and two touchdowns to overcome a 224-yard rushing effort by Ankeny's Colin Kadolph. They were named the players of the game.
Trey Porter intercepted a pass and recovered a fumble to lead the Jaguars' defensive effort.
"Everyone just played together," said Porter, who also batted down a pass in the end zone to end the game. "All glory to God for the 'W'."
Check back later for much more on the game.