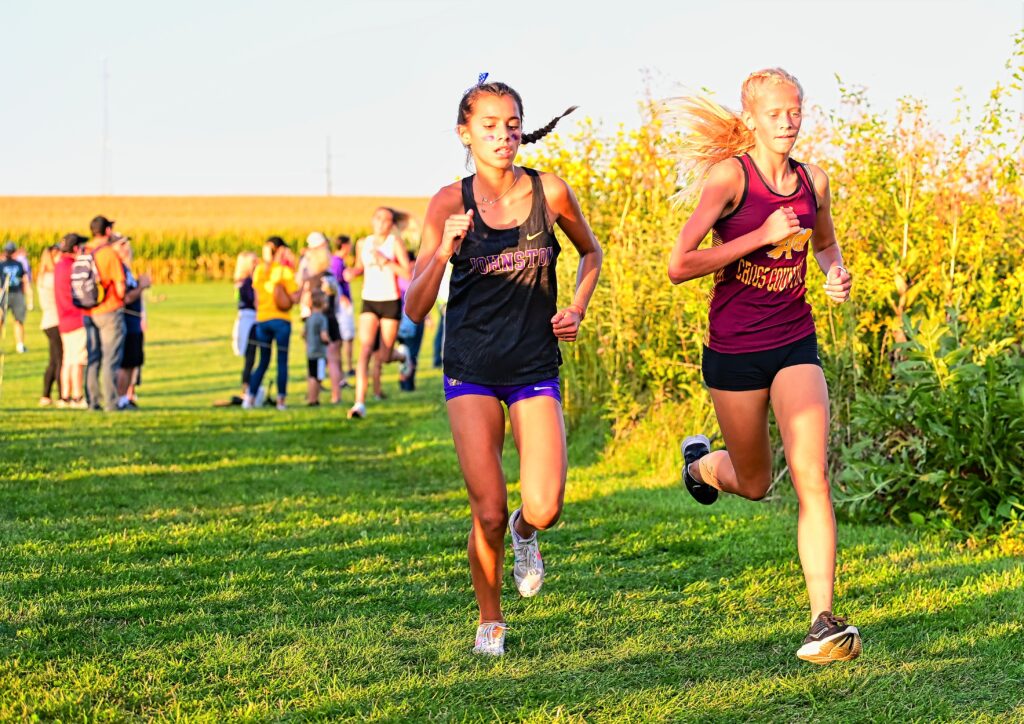 Alli Macke and the Ankeny girls' cross country team turned in another strong performance Thursday in the Rich Engel Classic at Birdsall Park in Cedar Falls.
The Ankeny boys' squad took a step forward, too.
Macke, a freshman, earned her first victory in a varsity race to lead the eighth-ranked Hawkettes to a runner-up finish in the 17-team field. Ankeny's top six runners all placed in the top 25.
"Going into the meet, our girls were focused on three aspects of the race: running with confidence, being aware of the teams surrounding us, and working together," said Ankeny girls' coach Eric Klingensmith. "We maximized on all three to earn the second-place finish!"
The No. 9 Ankeny boys' team, meanwhile, took third among 21 squads.
"I was very pleased overall with what I saw," said Ankeny boys' coach Jon Lindaman. "With some very challenging workouts and a week of homecoming activities, the guys showed up and competed hard."
No. 3 Dubuque Hempstead won the girls' title with 50 points. Ankeny finished with 70 points, placing second for the third time in four meets this season.
Macke pulled away from the field to win the 5k race in a time of 19 minutes 8 seconds. She had placed third, second and fourth in her first three varsity races.
"I knew that it was going to be a good race between me and the girl from Iowa City Liberty so I was nervous knowing there would be some good competition," said Macke. "But coach prepared everyone and talked about race strategies, and I think that definitely helped knowing how to run my own race."
Ashlyn Keeney of Liberty placed second in 19:16. The next three runners were all from Hempstead, including defending state champion Keelee Leitzen, who took fourth.
"Alli's strategy was to stay in stride with Keeney until she could pull away, create a gap, and then be in front at the end to outkick her," Klingensmith said. "Alli raced smart and tough."
Ankeny's Drew Beason placed ninth in 20:11. Talia Dosh took 19th in 21:06, Lauren Jackson was 20th in 21:07, Paige Beason placed 21st in 21:07, and Savannah Gage finished 25th in 21:18.
"Drew came out a bit faster than she'd have liked, but stayed strong and aware of her position to finish in the top 10," Klingensmith said. "Dosh, Paige Beason, Jackson and Gage packed up to start the race then spread out a little during mid-race only to rejoin one another by the end, finishing so close together. These young ladies succeeded in all aspects of our strategy and ran selfless yet confident races. Our coaching staff is so proud of their growth and progression as individuals and a team. In fact, being just 20 points out of reach of the No. 3-ranked team in the state has given our ladies added confidence as we head to Rim Rock next week."
Brylee Moyer rounded out the Hawkettes' top seven. She finished 54th in 22:38.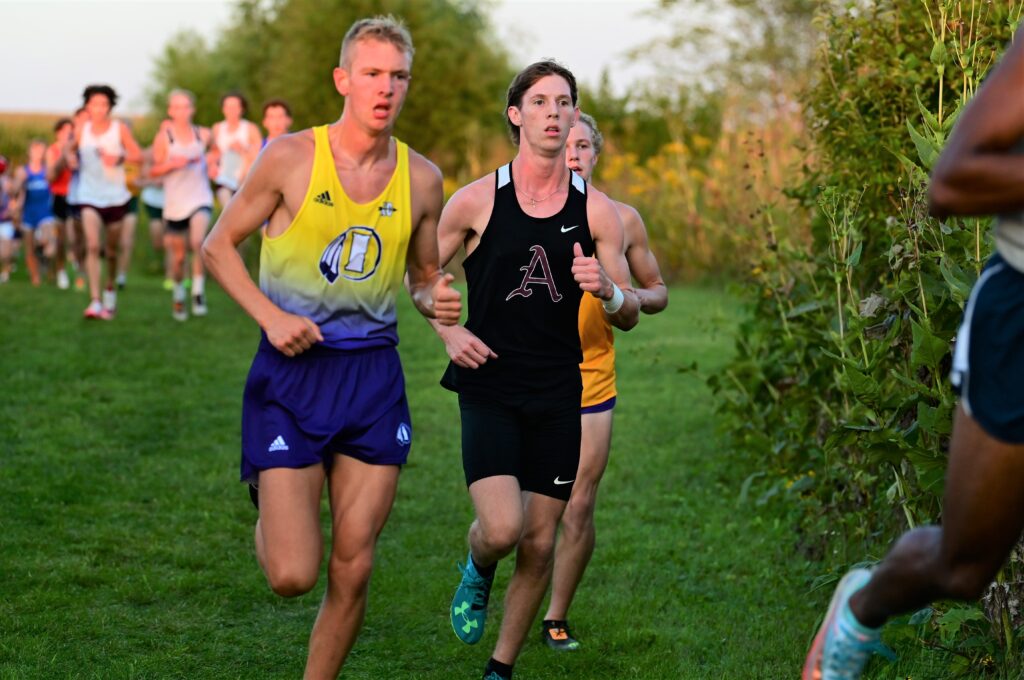 No. 15 Iowa City Liberty captured the boys' crown with 82 points, edging No. 7 Cedar Falls by one point. The host Tigers had won the meet in each of the previous three years.
The Hawks finished with 95 points. No. 12 Urbandale was fourth with 104.
"Liberty was a late addition to the meet, and not knowing they would be here didn't allow us to prepare or race plan for them," Lindaman said. "We closed the gap on a really good Cedar Falls team and held off a charge from an improving Urbandale squad. Our guys are already excited about the competition we will see at the University of Kansas next weekend."
Eli Naumann of Western Dubuque won the boys' race in a time of 16:25. He finished 21 seconds ahead of runner-up Miles Wilson of Cedar Rapids Kennedy.
Levi Hill placed fifth for the Hawks in 17:15. Jake Bosch was 10th in 17:25, and Abel Squires finished 17th in 17:35.
"Levi and Jake continue to lead us, and both were rock solid again," Lindaman said. "Abel continues to gain confidence with each race and is really closing the gap between our 2 and 3 runners."
Ankeny's Christian Rathje placed 29th in 17:58. Ethan Zuber took 34th in 18:07, Truman Patterson was 35th in 18:08, and Tate Brownsberger finished 39th in 18:17.
"Christian had a nice bounce-back meet from a week ago," Lindaman said. "It was nice to have Zuber back after a two-week injury layoff. That freshman just loves to compete. Truman continues to be a regular contributor for us, and our varsity was rounded out by another freshman standout in Tate."