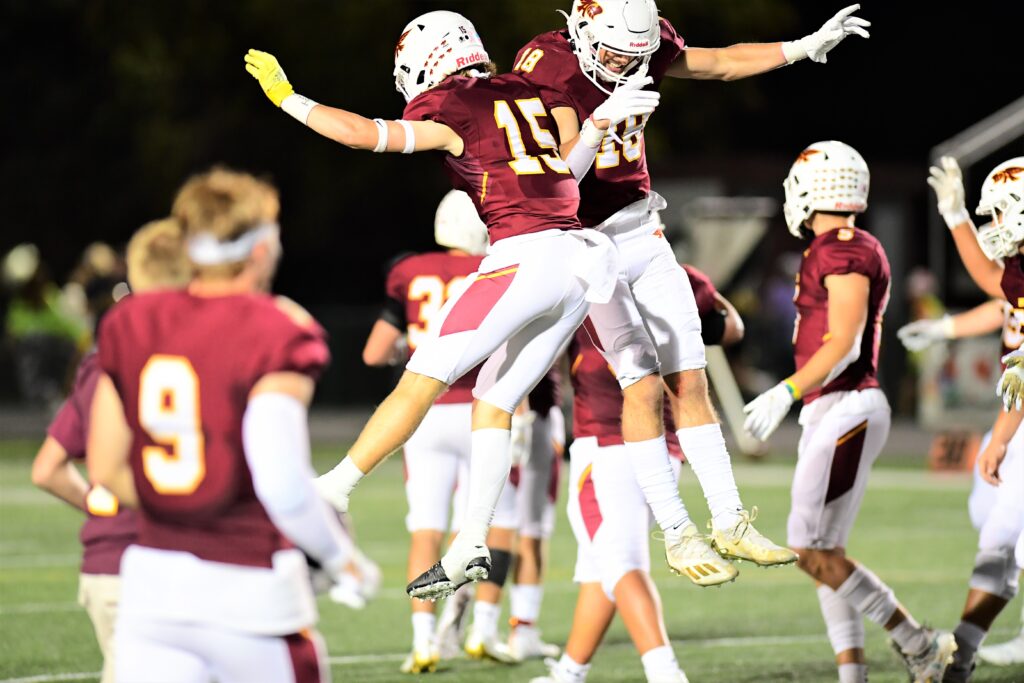 That loss to Ankeny Centennial is just a distant memory now for the Ankeny football team.
The sixth-ranked Hawks have responded with back-to-back wins over two of the state's top squads.
Ankeny followed up last week's victory over Dowling Catholic with a 21-7 triumph over No. 1 Southeast Polk on Friday at Ankeny Stadium. The contest was a rematch of last year's Class 4A championship game which was won by the Hawks.
"I think (the key) was just watching film," said Ankeny defensive end Braden Simonsen, who made several huge plays in Friday's win. "We got more dedicated during practice, and we took it seriously after that Centennial loss–we started stepping up. We got that big momentum in that Dowling game, and we just rode it through."
Simonsen was part of a ball-hawking defense that limited Southeast Polk (3-1) to just 251 total yards. Will Cornwell had a late interception to seal the outcome for the Hawks (3-1).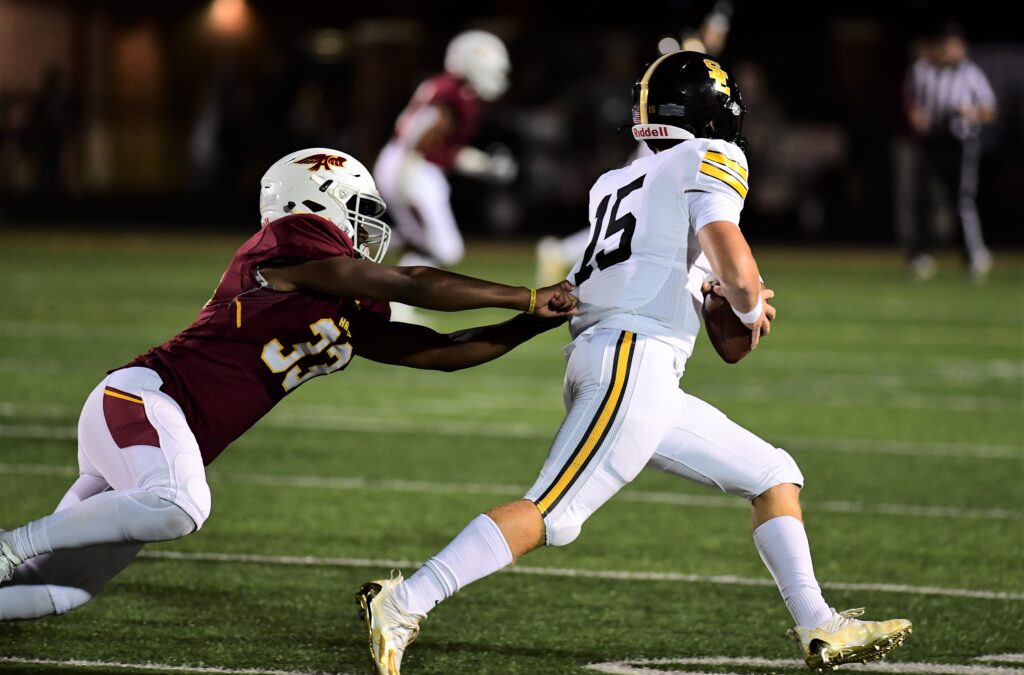 "It feels great, man," Cornwell said of the win.
Colin Kadolph again carried a heavy load for Ankeny, rushing for 154 yards and two touchdowns on 27 carries. He broke free for a 55-yard scoring run late in the third quarter to give the Hawks some breathing room.
Ankeny's defense made sure that the lead held up.
"They always do really well, and today they were stopping them about every time," Kadolph said.
Check back later for more coverage of the game.