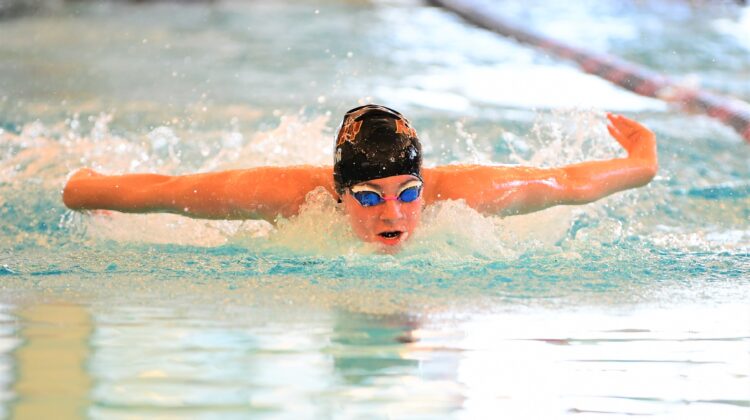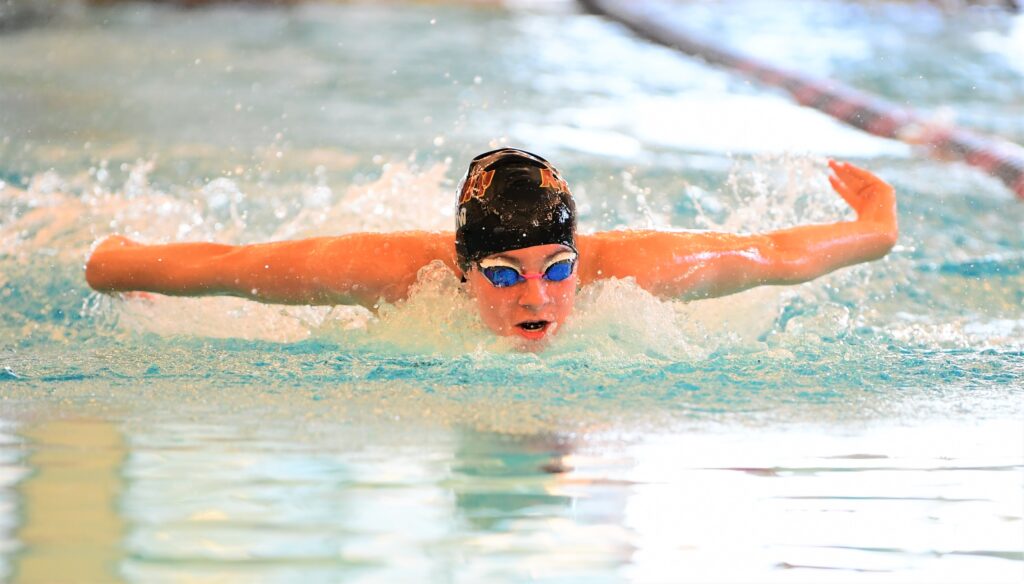 The Ankeny girls' swimming team has been spending a lot of time on the bus.
After traveling to Fort Dodge on Sept. 14 and then going to Iowa City on Saturday for the Little Hawk Invitational, the Hawkettes hit the road again on Tuesday and rolled to a 147-38 victory at Marshalltown. They improved their records to 2-0 in the CIML Iowa Conference and 4-1 overall.
"I have to applaud these girls on a great meet as this is the third road trip in a week we've taken," said Ankeny coach Michelle Stout. "In each of those meets, we've had girls improving times and turning in some season-best performances."
Ankeny won all 12 events while racking up a season-high 3,351 power points. That total moves the Hawkettes up a spot to sixth in the state-wide rankings.
Rachel Rolow won a pair of individual events in the dual meet. She took the 200 individual medley with a time of 2:16.98, then later captured the 100 backstroke in 1:01.29.
Alexis Henning won the 50 freestyle in 25.00 seconds. She later took second in the 100 freestyle behind teammate Sophie Loeffler, who won the event in 55.06.
"Sophie had an outstanding win, just edging out Alexis," Stout said. "Both girls were very close to the automatic state qualifying time."
Maddie Carleton won the 200 freestyle in a time of 2:01.74. Caroline Walker took the 100 butterfly in 1:01.73, Anja Peck captured the 500 freestyle in 5:20.95, and Josie Parton won the 100 breaststroke in 1:17.05.
"Anja swam a great 500 as well as contributing to relays," Stout said.
Peck joined Loeffler, Rolow and Parton on the winning 200 medley relay. The Hawkettes posted a time of 1:55.48.
Ankeny later took the 200 freestyle relay in 1:47.24. That team consisted of Walker, Leah Schafer, Erica Peters and Sydney Madetzke.
Walker also swam the leadoff leg on the winning 400 freestyle relay. She teamed up with Gracie Lindaman, Loeffler and Henning to post a time of 3:44.33.
Peters earlier won the diving with 302.55 points. She is unbeaten in five meets this season.
Ankeny diving coach Mandy Parton praised the effort of Peters and fellow divers Hannah Kolars and Presley Drew.
"All three girls had six-dive season-high performances against a strong, competitive Marshalltown diving team," Parton said. "Erica continues to impress me with her dedication and drive to challenge herself at practice and meets. Hannah has been working on polishing her dives, which paid off. Presley had her first opportunity to dive varsity and completed a brand new dive."
Bobcats coach Angie Nelson told the Marshalltown Times-Republican that her team's performance was a little off.
"We're going to have a lot of teams that are this good that we (face)," Nelson said. "Where it's hard to even catch a third-place finish. We can't just give up, because we don't have that many more opportunities left before we have to start focusing on championship season."
The Ankeny divers will be back in action on Saturday, competing in the Tiger Tanker Invitational at Valley. It will be an 11-dive meet.