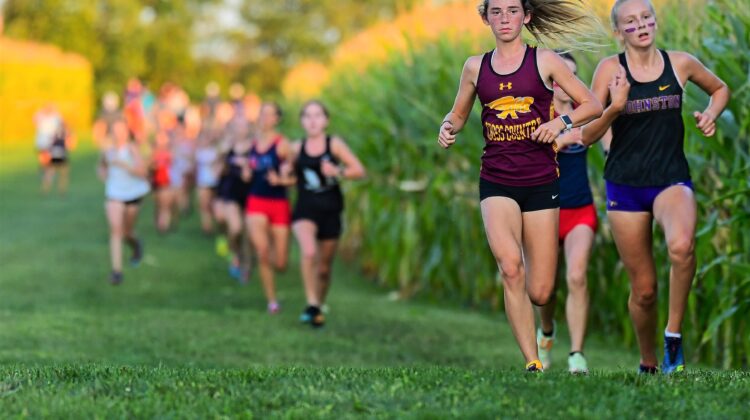 The Ankeny girls' cross country team picked a good time to win its first title of the season.
It came on Saturday at the prestigious Rim Rock Farm Classic at the University of Kansas.
The Hawkettes, who are ranked eighth in Class 4A, captured the crown in the Girls' Crimson division with 77 points. Topeka-Seaman (Kan.) placed second in the 21-team field with 92 points.
"The Rim Rock meet was a great opportunity for our ladies to compete against other teams from various states on a legendary course," said Ankeny girls' coach Eric Klingensmith. "Just having the opportunity to run at Rim Rock farm again was a blessing, and winning it at both the JV and varsity levels speaks to the competitiveness of our Hawkettes."
The Ankeny boys' squad also competed in Saturday's meet. The 11th-ranked Hawks placed 14th among 26 teams in the Boys' Gold division with 426 points.
"We had some decent individual performances, but as a team we just flat out were not where we wanted or expected to be," said Ankeny boys' coach Jon Lindaman. "We knew this would be a tough challenge coming in, and maybe we let the nerves get the best of us."
The Ankeny girls' team had never placed higher than seventh at the Rim Rock meet. On Saturday, the Hawkettes placed two runners in the top four and their five scoring runners in the top 26.
Alli Macke placed second in the field of 155 girls with a time of 18 minutes 24 seconds. Fellow freshman Elyse Wilmes of Tolton Catholic (Mo.) won the 5k race in 18:16.
"Alli ran in the lead pack the entire race, exchanging the lead several times during the race," Klingensmith said.
Macke called it a stressful meet because she was unfamiliar with her competitors.
"I didn't know any of the teams so I didn't know how to run this race," she said. "The whole race I ran side-by-side with (Wilmes) and at the end I started feeling pretty bad and she pulled away with about 200 (yards) left."
Ankeny got a fourth-place finish from Drew Beason. She was clocked in 19:25.
"Drew set herself in a great position from the start and kept progressing in front of the second pack, finishing in a strong fourth place," Klingensmith said.
Talia Dosh took 21st for the Hawkettes in 20:44. Lauren Jackson placed 24th in 20:48, Savannah Gage took 26th in 20:50, Paige Beason was 35th in 21:12, and Brylee Moyer finished 66th in 22:03.
"Our 4 and 5 runners ran extremely smart races as they were in the upper 90s after the first half mile but continued to use the hills to gain position throughout the race, moving up to the mid 50s by the 2K mark," Klingensmith said. "From there, Lauren and Sav worked together, positioning themselves for a gut-wrenching finish that added to the team win and allowed them to cross the finish line 24 and 26, respectively. Paige was our No. 6 runner who tragically fell on the last hill, losing some positioning but battled back to ensure a solid performance as well.
"Not only did our ladies run fantastic, smart races, they also demonstrated confidence and awareness when we needed it most. We hope to build on this performance for the remainder of the season," he added.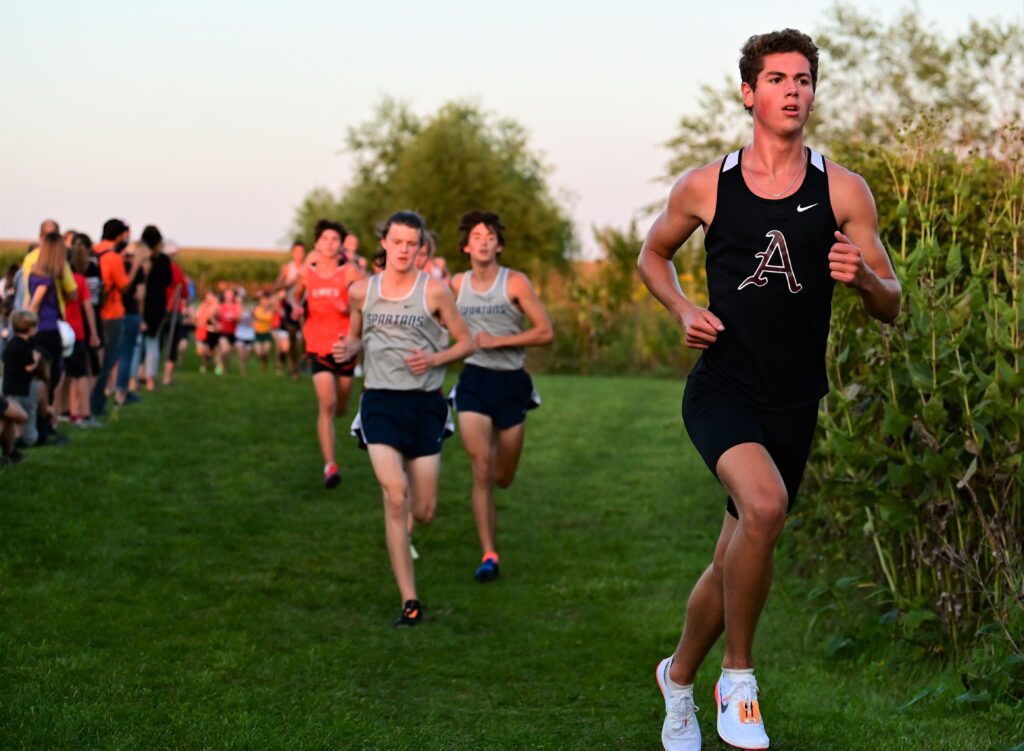 In the boys' meet, Valor Christian (Colo.) won the team title with 73 points. Millard West (Neb.) was the runner-up with 78 points.
Ty Garrett led Valor Christian to the crown. He won the race in a time of 15:18, finishing 6 seconds ahead of Logan Seger of St. Thomas Aquinas (Kan.).
Levi Hill was the Hawks' top finisher. He placed 49th in 16:46.
Jake Bosch took 55th in 16:52. Abel Squires placed 98th in 17:22, Truman Patterson was 107th in 17:30, London Schuchart took 127th in 17:46, Tate Brownsberger was 148th in 18:08, and Christian Rathje finished 152nd in 18:13.
"This is one of the top high school cross country meets in the nation, and we competed against some nationally ranked teams from several states," Lindaman said. "Nonetheless, it was a great experience for our team, and our guys learned a lot from it. I feel like this will really prepare us for tough championship racing over the next month. We are excited to finish out the season on some fast courses."