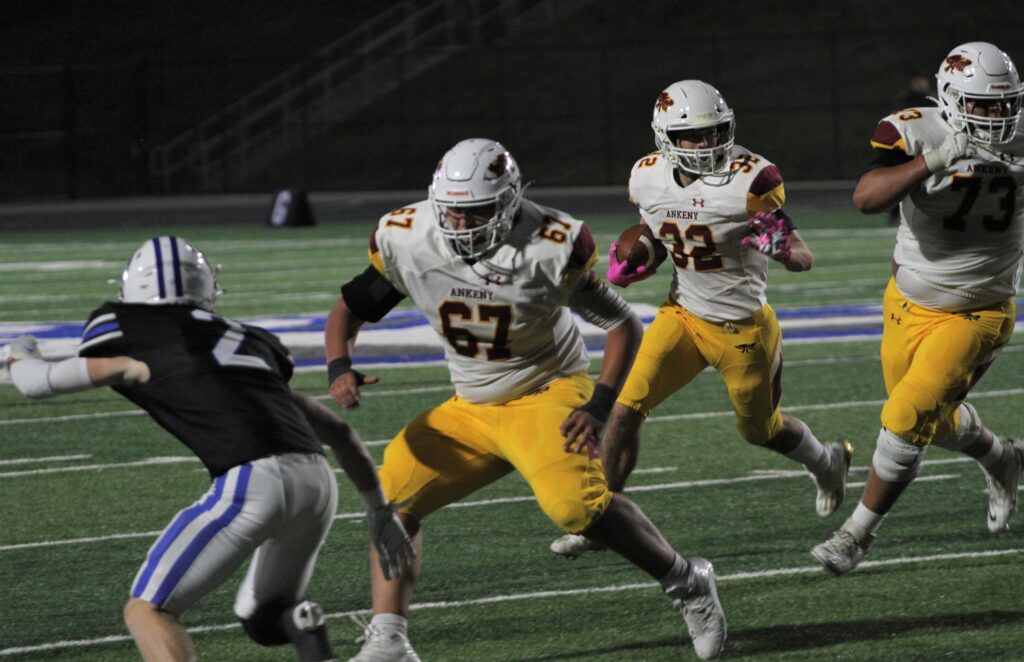 At times this season, the Ankeny football team hasn't looked like the squad that won the Class 4A state championship in 2020.
On Friday night, however, the Hawks looked like the team to beat in the inaugural Class 5A playoffs.
Colin Kadolph rushed for 250 yards and six touchdowns to lead fifth-ranked Ankeny to a 48-7 victory at Waukee Northwest, snapping the Wolves' four-game winning streak in the first-ever meeting between the two teams.
"Every game is important," said Kadolph. "Every week we strive to be 1-0."
Kadolph ran for 146 yards and four touchdowns in the first half alone. The Hawks (6-2) scored on all five of their possessions to build a 35-0 halftime lead.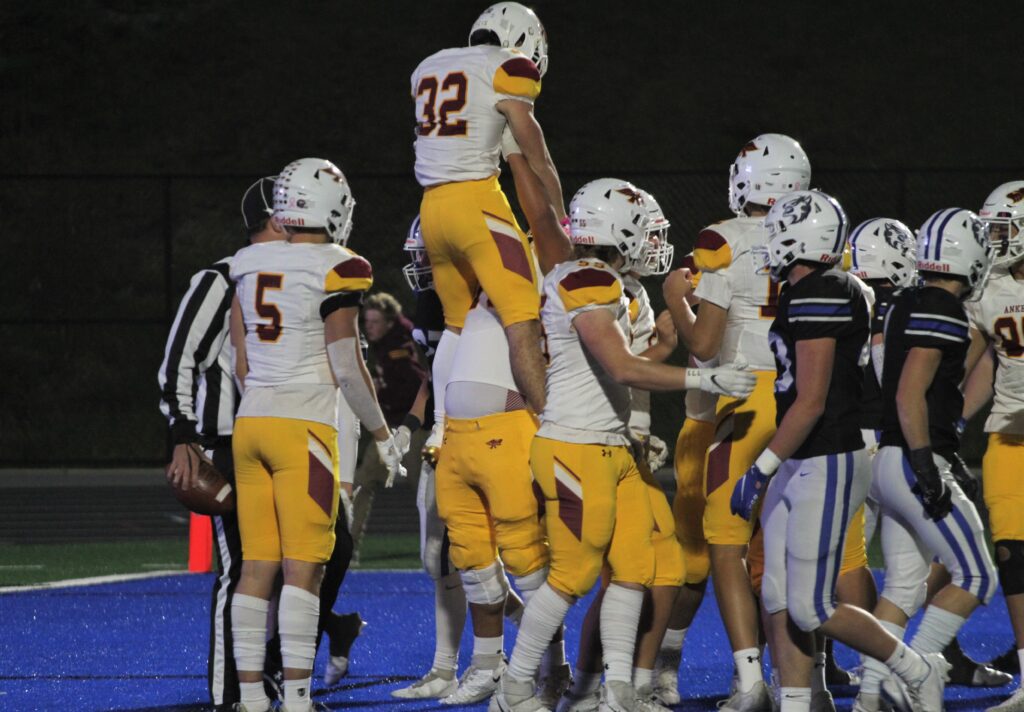 "I can't remember out of my first seven years here a team that played like that in the first half," said Ankeny coach Rick Nelson. "I was really pleased. Our kids were prepared and ready. I was really excited the way they performed."
Kadolph broke loose for a 59-yard touchdown run just 2 minutes into the second half. He ran 1 yard for his final score later in the third quarter.
Kadolph has now rushed for 1,172 yards and 15 touchdowns on the season.
"He ran really well," Nelson said. "We put a couple wrinkles in for him, and he was a force out there."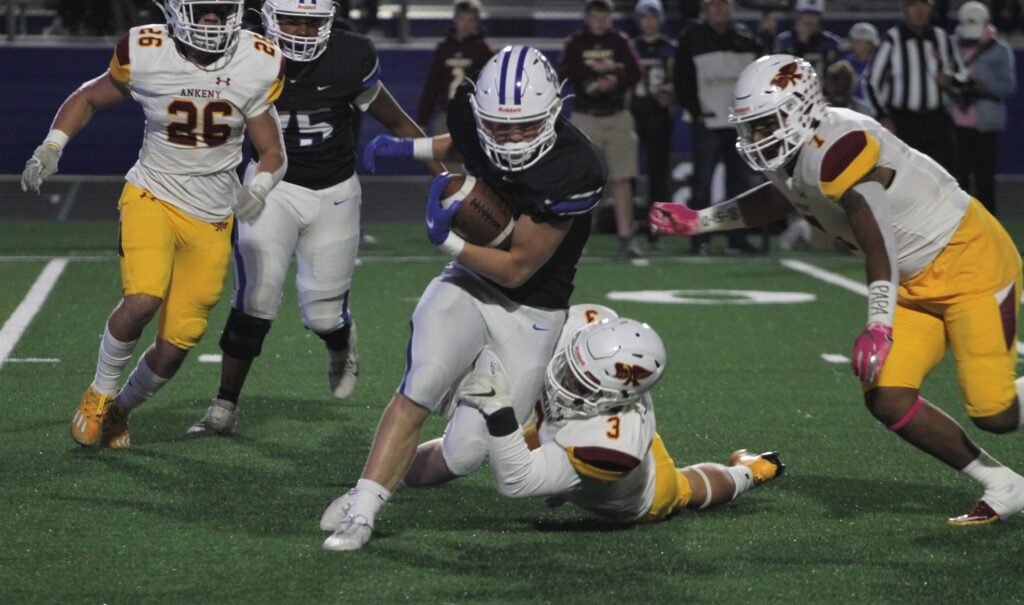 Kadolph scored on runs of 2 and 14 yards in the first quarter. His first touchdown was set up by a 36-yard pass from JJ Kohl to Brady McCullough.
Kadolph dashed 45 yards to the Northwest 11-yard line on the final play of the first quarter. He then scored again on the first play of the second quarter.
Kohl later threw a 16-yard touchdown pass to Will Hinrichs with 7 minutes 13 seconds left in the first half. Kohl rolled to his left, then threw a strike to Hinrichs in the back of the end zone.
Kohl completed 15-of-19 passes for 175 yards. Hinrichs had nine receptions for 103 yards.
"JJ is really starting to feel more comfortable," Nelson said. "We ran him a couple times, and he also scrambled a couple times and made some plays. He's really improving. I just think he's going to keep getting better."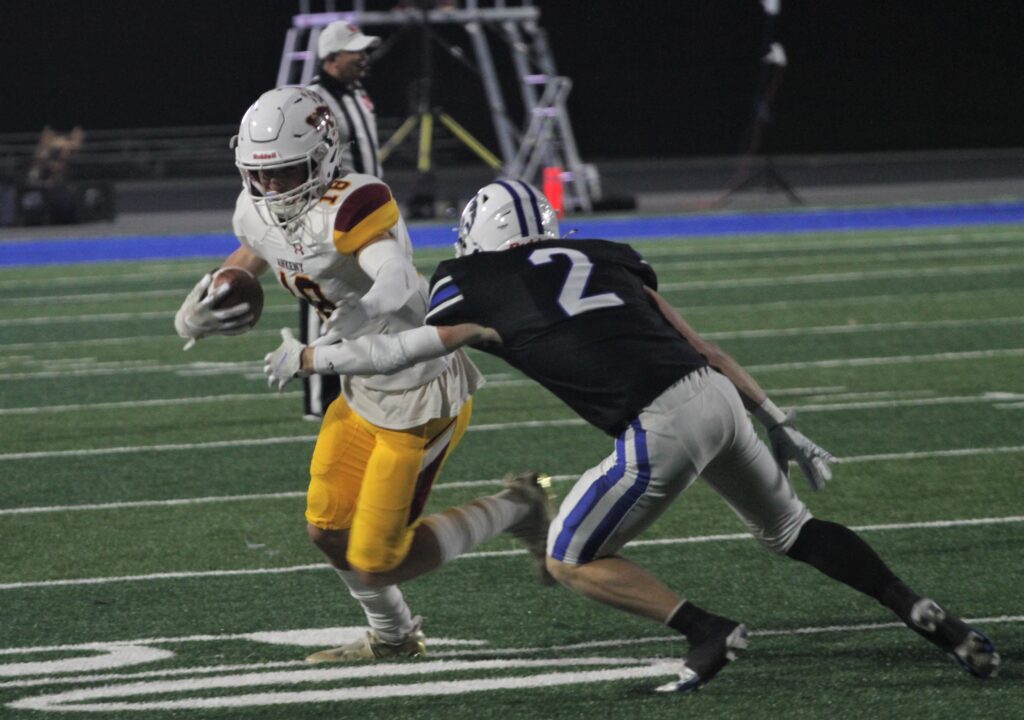 Kohl directed a 13-play, 70-yard drive for Ankeny's final touchdown of the first half. He completed an 8-yard pass to Kadolph on fourth-and-5 to keep the chains moving.
Kadolph then had three consecutive carries of 5, 6 and 6 yards to complete the drive.
"We always go in wanting to split passing and running," Kadolph said. "But the holes were there, so we focused on running."
Northwest (4-4) scored its only touchdown midway through the third quarter after recovering a fumbled punt. Carson Renken tossed an 18-yard pass to Hayden Huntley, who made a spectacular one-handed catch in the back of the end zone.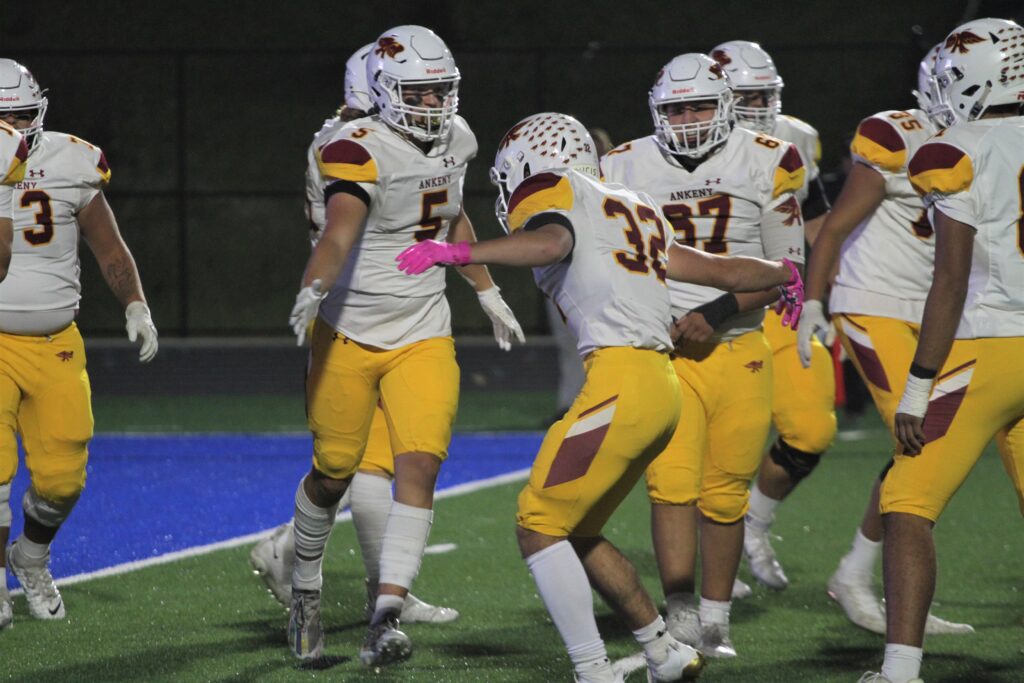 Renken completed 12-of-23 passes for 108 yards. But he ran for just 11 yards on 15 carries as the Wolves were limited to 29 yards on the ground.
Sean Gavin made seven tackles, including four solo stops, to lead Ankeny's defensive effort. Nate Nessa had an interception on the final play of the first half.
"We were really worried because their quarterback can run all over people," Nelson said of Renken. "They lost their tailback a couple weeks ago, but I thought (Brady Grisham) looked pretty good last week on film (against Ankeny Centennial). We were nervous going into the game, but boy our kids played lights out. I'm really proud of them."
Ankeny will host Des Moines Lincoln (5-3) in its regular-season finale on Friday. The Hawks have already clinched a postseason berth, so they are now playing for playoff positioning.
"I really like our chances," Nelson said. "I'm not sure how they determine the pairings, but all we can do is keep winning."