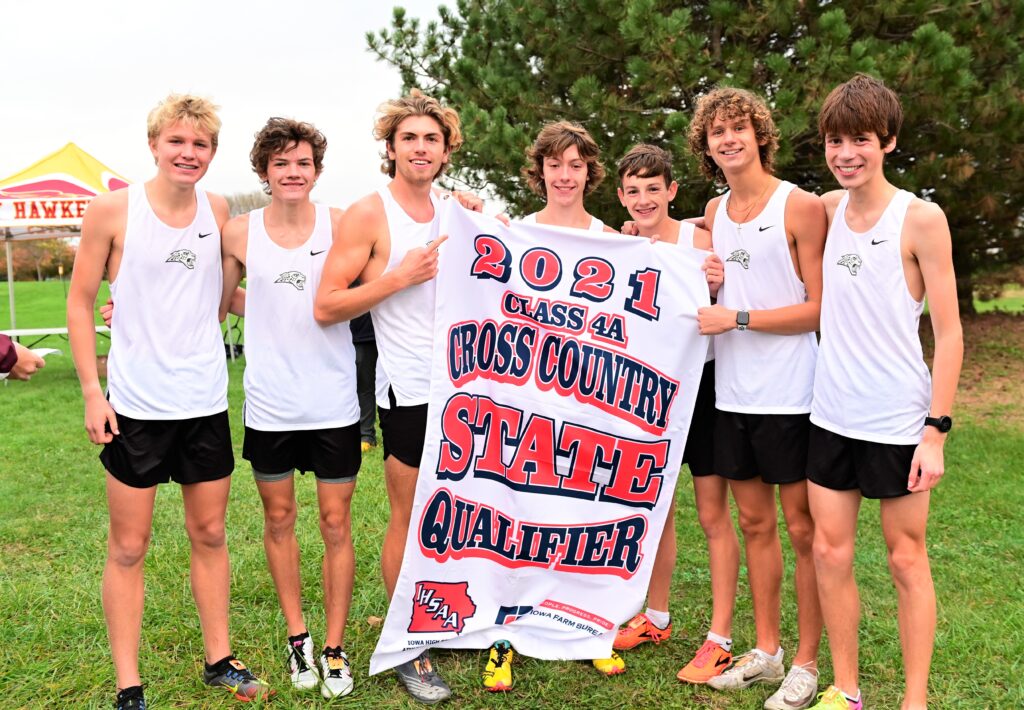 The season-long tussle between the Ankeny and Ankeny Centennial boys' cross country teams continued on Wednesday at the DMACC course.
After losing a tiebreaker to its crosstown rival at the CIML Iowa Conference meet on Thursday, 11th-ranked Centennial placed second in a Class 4A district meet with 66 points, edging No. 10 Ankeny by six points for the runner-up spot. But most importantly, both teams qualified for next week's state meet.
"It was an outstanding night for the entire team," said Centennial coach Chad Fickbohm. "We had talked all along that we just needed to go out and run our race and again the guys executed well and that prepares us well for next week."
The Hawks and Jaguars have now split six meetings this season, alternating victories along the way.
"Credit to coach Fickbohm for having his team ready to race," said Ankeny coach Jon Lindaman. "We had a good night, and they still beat us. I am confident our guys will be at their best when it matters most at the state meet."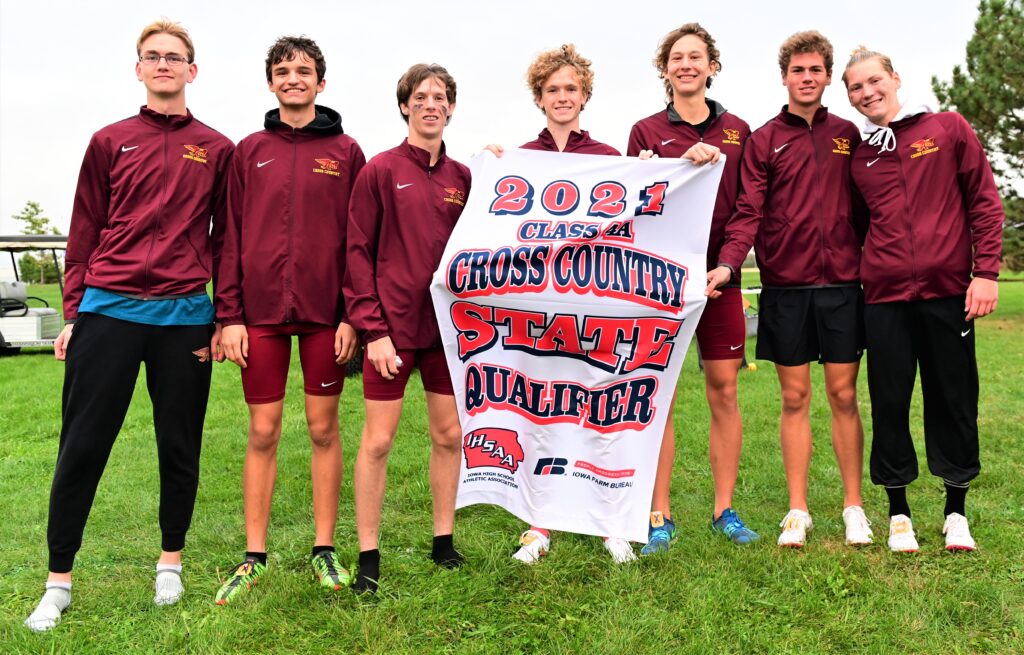 Wednesday's meet was dominated by No. 1 Sioux City North. The Stars placed four runners in the top five and five in the top nine to finish with 20 points.
North's William Lohr won the 5k race in a time of 15 minutes 30 seconds.
"Sioux City North is the best team the state has seen in a really long time, so we knew they would be where they were," Lindaman said.
Centennial was led by the trio of Tyler Schermerhorn, Karsten Peters and AJ Schermerhorn. They all set personal records.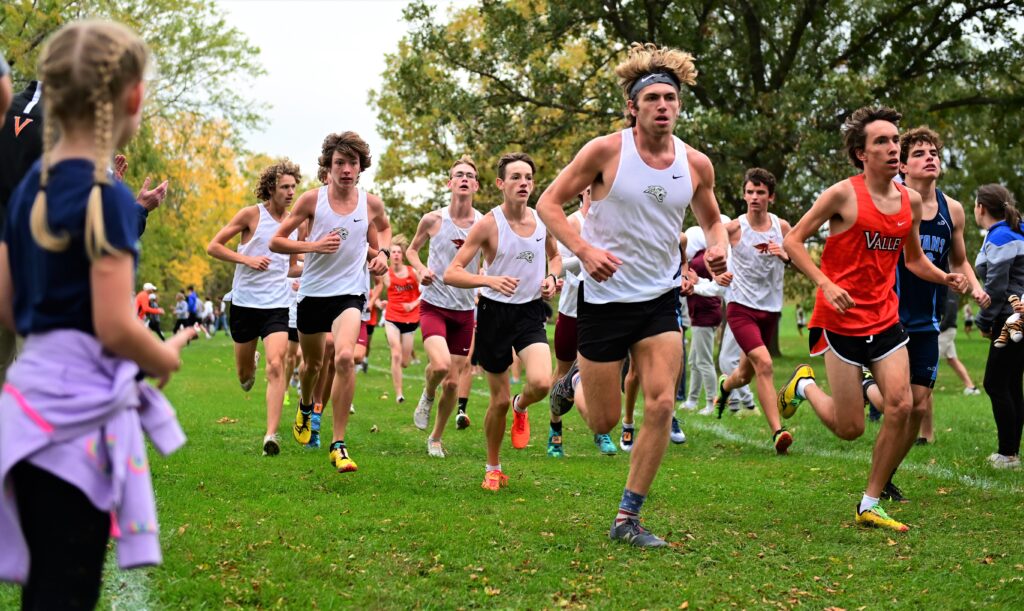 Tyler Schermerhorn placed seventh in 16:16, while Peters was eighth in 16:21. AJ Schermerhorn took 12th in 16:37.
"We had a fantastic race. All of us just across the board (ran well)," Peters said. "It was just an amazing day overall. I think we're all pleased with what we've done."
Cooper Majors placed 17th for the Jaguars in 17:05. Noah Segar was 22nd in 17:21, Carter Lust placed 27th in 17:39, and Parker Lundberg finished 31st in 17:56.
"Noah also stepped up big running a lifetime best, which was really nice to see," Fickbohm said.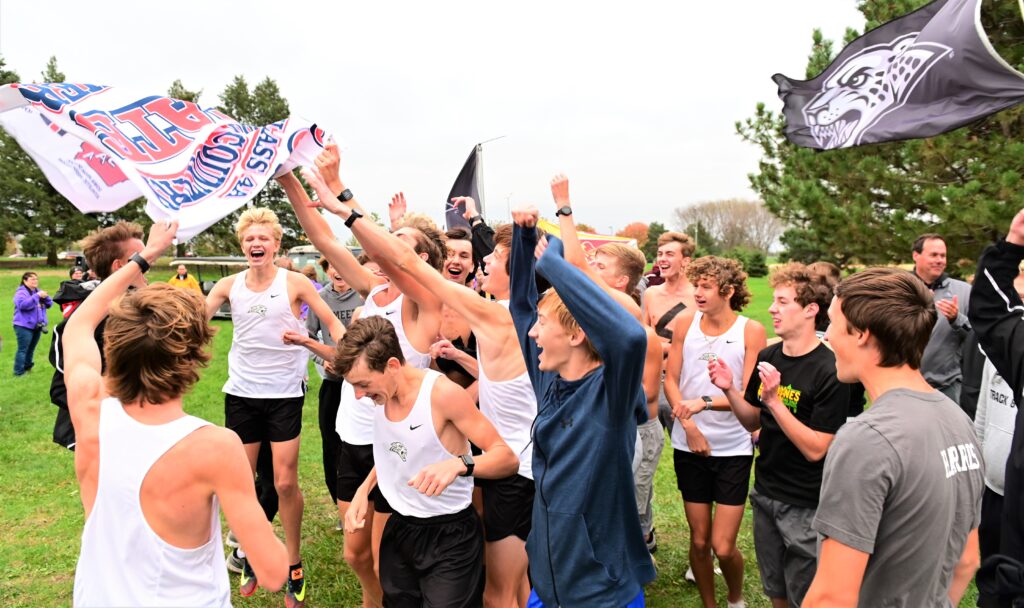 Centennial earned its second consecutive trip to the state meet. The Jaguars placed ninth in Class 4A a year ago, their highest finish ever, but only three runners are back from that team–Peters, Tyler Schermerhorn and Majors.
"This was a big accomplishment for us," Peters said. "We did it last year, and our goal was to do it again. I think we're looking forward to an even better state meet."
Levi Hill was Ankeny's top finisher. He placed sixth in a time of 16:15.
"I was pretty happy with my race," Hill said. "We had a lot of good competition with Sioux City North being here, and some other strong runners from Valley and Centennial also up there."
Jake Bosch placed 11th for the Hawks in 16:29. Abel Squires took 16th in 16:58, Truman Patterson was 19th in 17:12, Christian Rathje placed 20th in 17:13, Levi Stember was 21st in 17:14, and London Schuchart finished 24th in 17:22.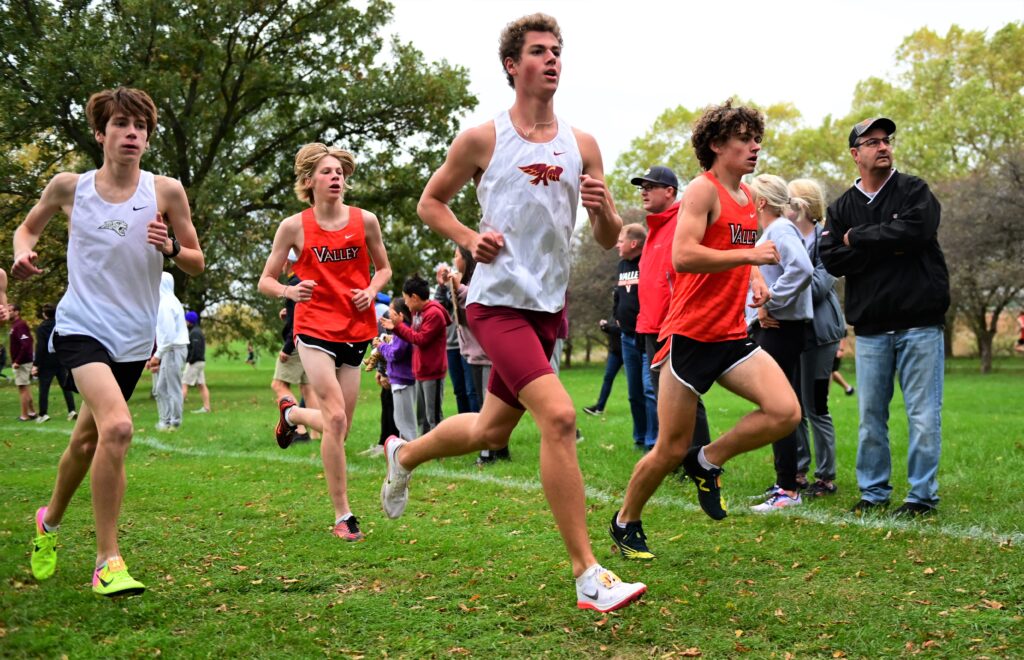 Lindaman said he was especially proud of his senior trio of Patterson, Rathje and Schuchart.
"We have talked all season long how this is their team, and they need to take charge," Lindaman said. "All three went out and had really great races."
The Hawks finished 15 points ahead of Valley for the third qualifying spot. Last year, the Tigers edged Ankeny by three points for third place in a district meet at Marshalltown.
"Overall, I definitely think we had some strong performances," Hill said. "We had some faster times than last week, and that's what we were looking for."
The state meet will be held on Oct. 29 at Lakeside Golf Course in Fort Dodge.