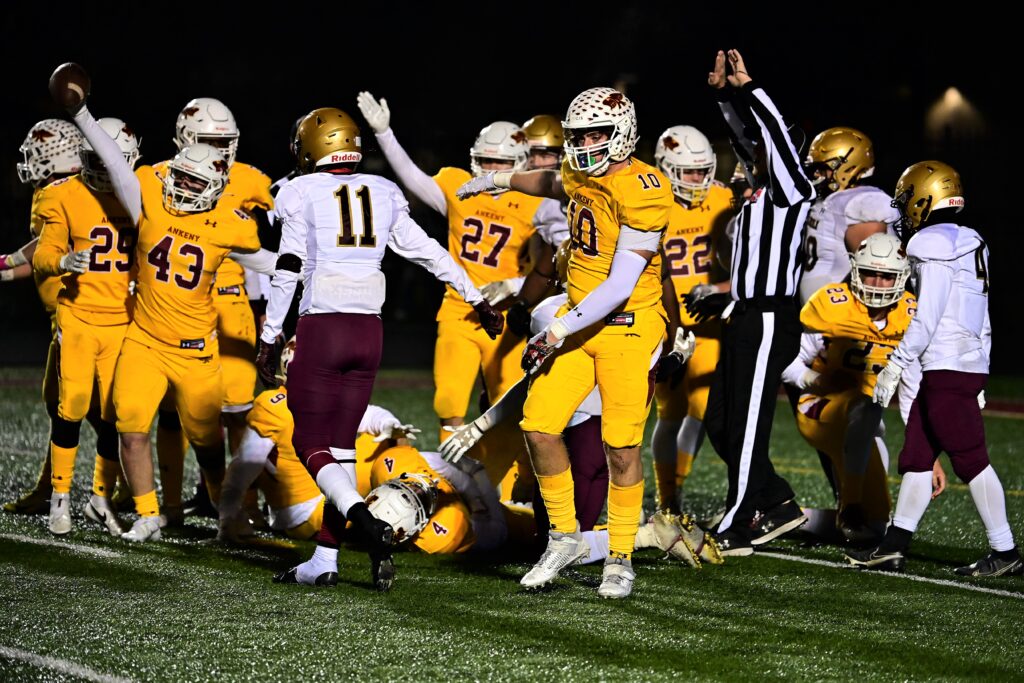 The Ankeny football team appears to be ready for the Class 5A playoffs.
The fourth-ranked Hawks closed out the regular season on Friday with a 56-0 victory over visiting Des Moines Lincoln. The loss knocked Lincoln (5-4) out of playoff contention, dropping the Railsplitters to 18th in the final RPI rankings.
The top 16 teams in the final rankings will advance to the playoffs. The pairings will be announced on Saturday morning by the Iowa High School Athletic Association.
"The kids played really well," said Ankeny coach Rick Nelson, whose team moved up two spots to fifth in the final RPI rankings, setting up a potential matchup against No. 12 Waukee Northwest (5-4). "(Lincoln) had maybe one long run in the first quarter, but the defense shut them down after that. They were the leading rushing team in Class 5A."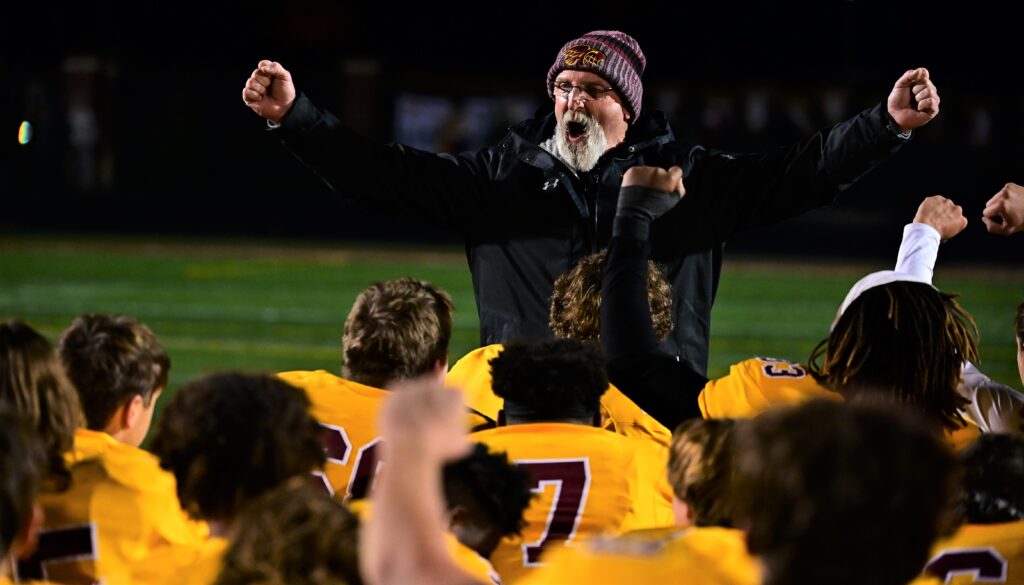 Ankeny (7-2) has been on a roll since losing at Valley, 38-35, on Oct. 1. The Hawks have won their last three games by a combined margin of 160-14.
Lincoln was coming off a 38-36 win at Ames that clinched a winning season. However, the Railsplitters still needed to knock off Ankeny to land a playoff berth.
The Hawks were battling for playoff positioning.
"We're just trying to keep getting better," Nelson said. "Hopefully, we can keep winning. We've got a four-game season now–that's how we're looking at it."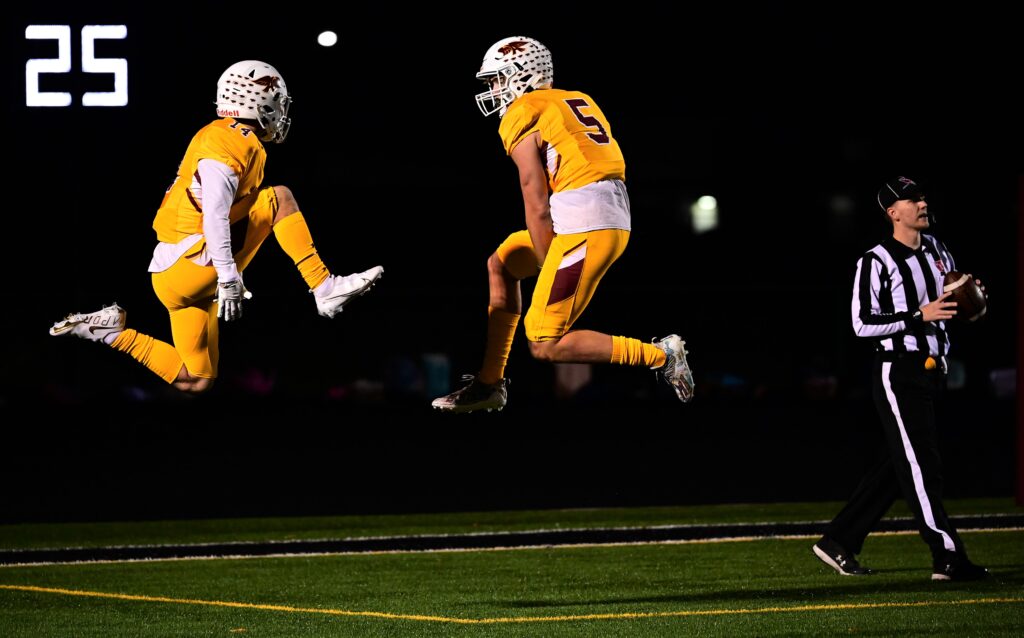 Ankeny got another big game from junior quarterback JJ Kohl, who completed 10-of-15 passes for 272 yards and two touchdowns. He has completed nearly 63 percent of his passes on the season, throwing for 1,612 yards and 19 touchdowns while being intercepted just twice.
"JJ threw the ball well," Nelson said. "They were blitzing a lot. It was a little tougher running the ball, but they were having trouble covering our kids."
Brady McCullough had four catches for 129 yards and two scores. He now has 40 receptions for 720 yards and 10 touchdowns on the season.
Maddox Ward caught two passes for 53 yards. Will Hinrichs added two catches for 46 yards.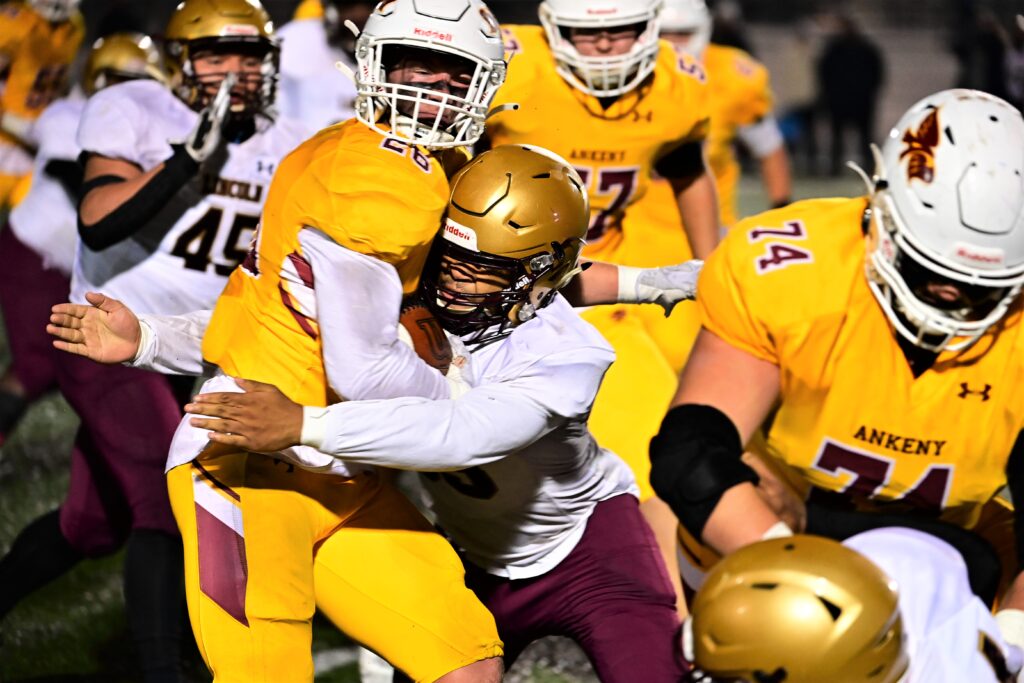 Ankeny running back Colin Kadolph left the game after he banged up his shoulder in the first half. He ran for 33 yards and a touchdown on just four carries.
Nate Nessa replaced Kadolph and carried the load the rest of the way. He rushed for 104 yards and four scores on 11 attempts.
Backup quarterback Connor Kayser scored Ankeny's final touchdown on a 42-yard dash to the end zone in the fourth quarter.
The game was delayed in the first half after Lincoln receiver Kasen Carney-Hahn fell hard to the ground after colliding with Ankeny defensive back Will Cornwell. Carney-Hahn was carted off the field to an ambulance.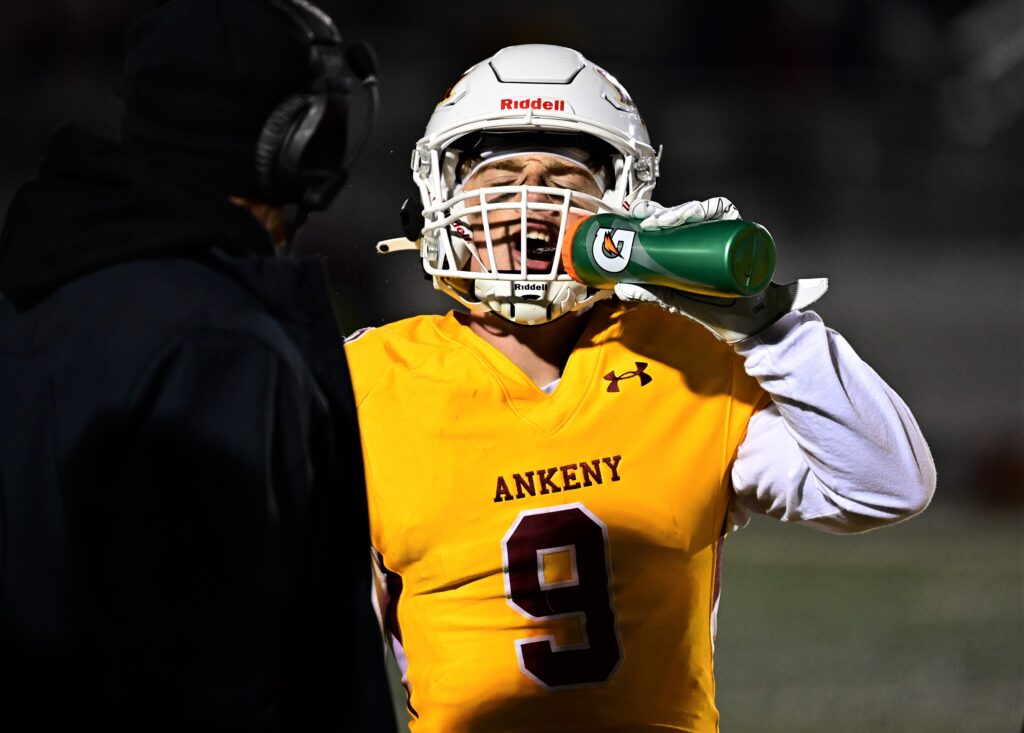 "He kind of got flipped and landed on his head," Nelson said. "It was kind of scary, but after the game their coaches said he was OK."
Cornwell had an interception for the Hawks, who posted their second shutout of the season. They also blanked Waukee, 49-0, in their season opener.
Now, Ankeny will await the playoff pairings.
"We'll see what pod we get put in," Nelson said. "Like everybody, you have to win the first one and then we'll go from there."