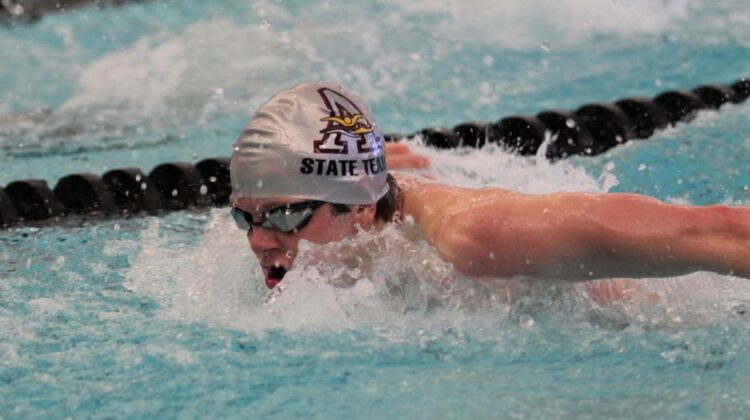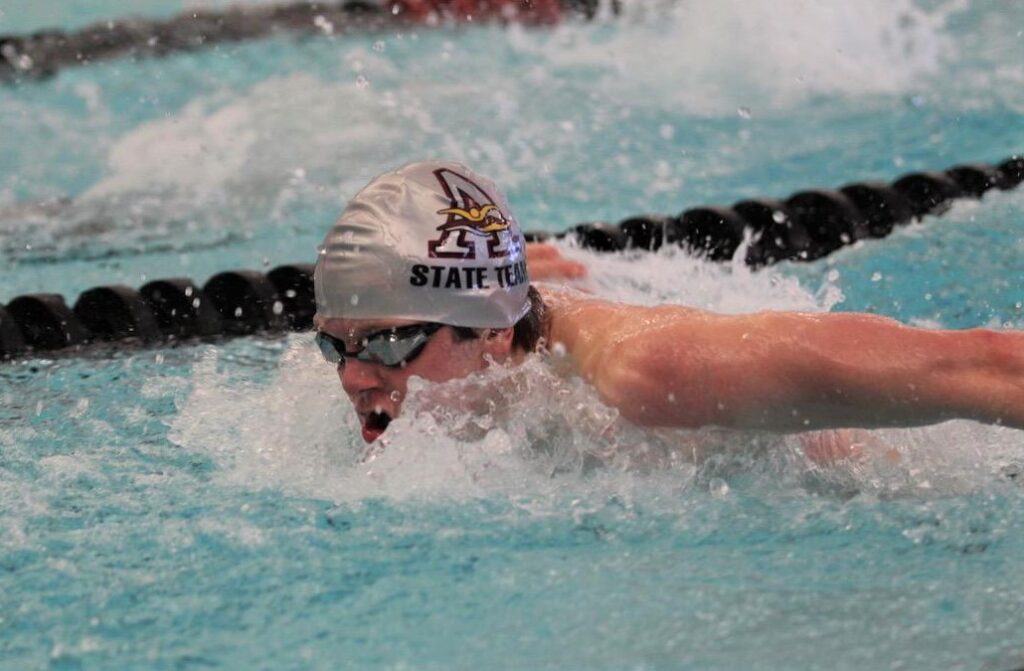 The Ankeny boys' swimming program has cranked out another high-level recruit.
Junior Lance Swanepoel has verbally committed to Wisconsin. He follows in the footsteps of former teammate Trent Frandson, who is now a freshman at California.
Swanepoel picked the Badgers over Louisville. He also took official visits to Florida State and Notre Dame.
"It was a very tough decision, but in the end it was Wisconsin or Louisville," said Swanepoel. "I loved how Wisconsin invested in their swimmers, had a brand new pool and swimming-exclusive facilities–which was very big to me."
Swanepoel also had a visit to Texas scheduled, but he cancelled it to commit to Wisconsin.
"The coaching at Wisconsin is top tier with head coach Yuri Suguiyama coming from Cal and coaching some of the best swimmers in my stroke and distance," Swanepoel said. "It was a no-brainer for me."
Swanepoel has helped Ankeny to back-to-back second-place finishes at the state meet. He anchored the winning 200 and 400 freestyle relays at last year's state meet, giving the Hawks their first two relay crowns in school history.
Swanepoel is a two-time state runner-up in the 100 butterfly. He posted a time of 49.57 seconds as a freshman, breaking Mike Johnson's school record that had stood for decades, and then lowered the mark to 49.34 last February.
Swanepoel is also a two-time placewinner in the 200 freestyle. He placed fourth as a sophomore after finishing fifth in 2020.
Last year, Swanepoel was named to Ankeny Fanatic's all-time Ankeny boys' swimming team.
"He has a very high ceiling with a lot of potential," Ankeny coach Justin Crouch said at the time. "He might be Ankeny swimming's next state champ."