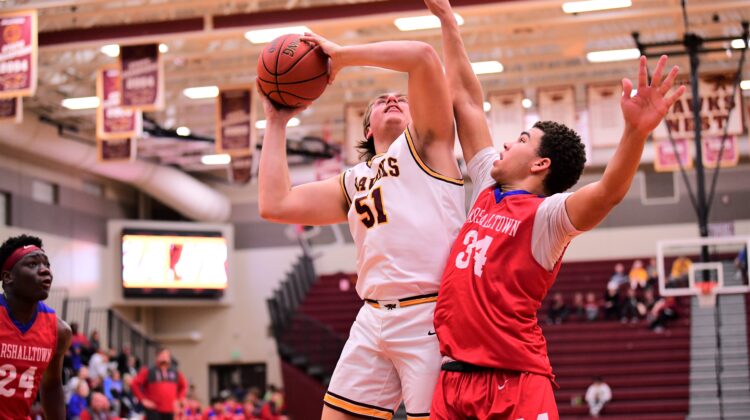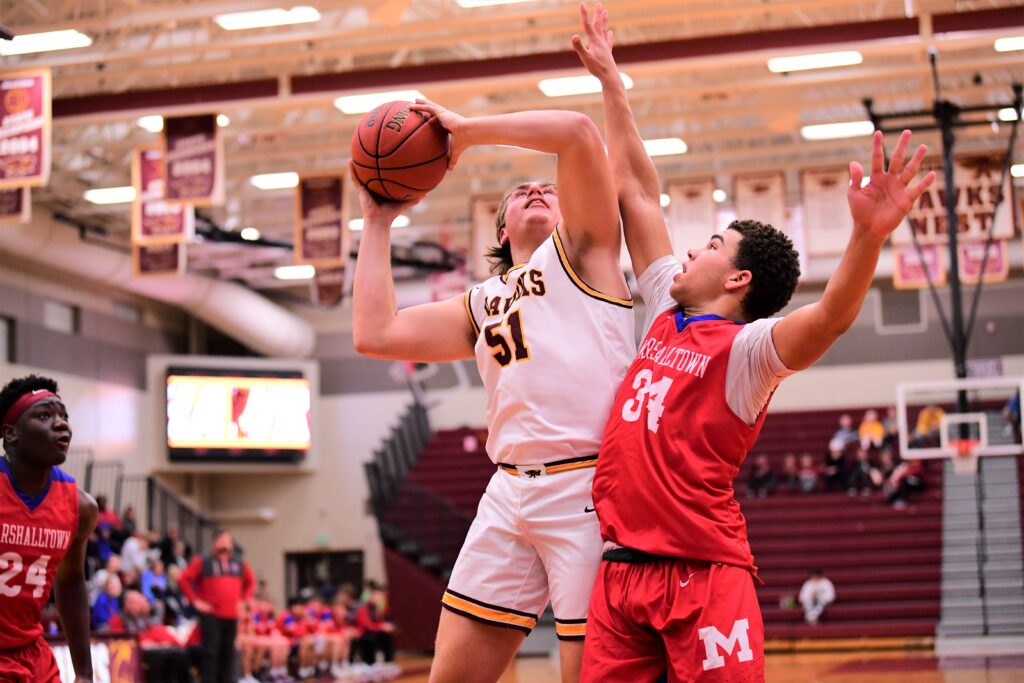 When the Ankeny boys' basketball team jumped out to a 17-1 lead against visiting Marshalltown on Friday, it appeared that the game would be a rout.
But the Bobcats didn't go down without a fight.
Marshalltown closed the gap to just three points on three different occasions before the Hawks pulled away for a 65-53 victory in the CIML Iowa Conference game.
"I think a lot of times kids start looking at the scoreboard instead of playing each possession," said Ankeny coach Brandt Carlson. "Marshalltown doesn't back down. They've had success, and they've got good players. It was one of those things where you have to play every quarter and every possession, but we'll keep getting better. I'm glad we won and learned from it rather than the alternative."
Ankeny held a 44-37 lead after three quarters, then got a big lift from Braden Simonsen and Karson Wehde in the final period. Simonsen scored nine of his 13 points in the last 8 minutes, while Wehde added a pair of 3-point goals.
"I got one easy shot, and we just feed the hot hand," said Simonsen, who went 6-for-7 from the field. "Coach preaches that, and we do a really good job of that. That's what we do. We play team basketball."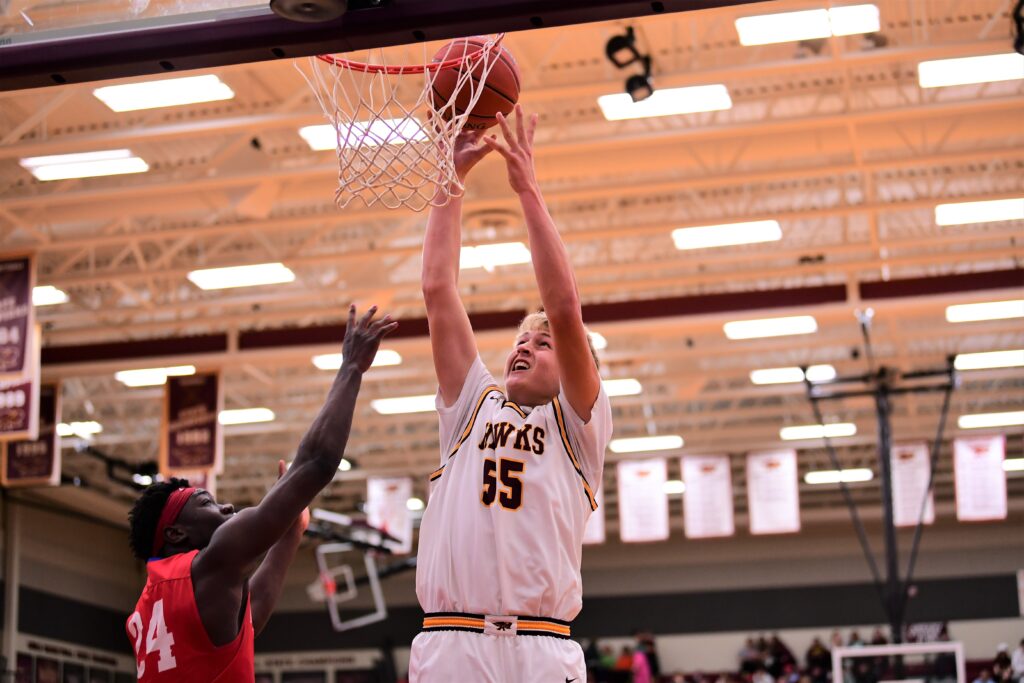 JJ Kohl had 14 points, seven rebounds and three assists in the win. He combined with Simonsen to give the Hawks a strong inside presence.
"It was awesome to see that (production)," Carlson said. "We haven't had that here at Ankeny where we can throw it inside consistently for layups. That was nice, and Wehde had a couple knockout punches there (from 3-point range). He's had a couple games where he had to guard the (opponent's) best player, and he had to sacrifice some points."
Wehde finished with 11 points, going 3-for-5 from behind the arc. Lio Aguirre had 10 points and two steals.
Ryan Crandall chipped in eight rebounds and two blocks. Alex Aguirre dished out four assists.
The Hawks improved to 1-1 in the conference and 2-1 overall. Marshalltown's records dropped to 0-2 and 3-2.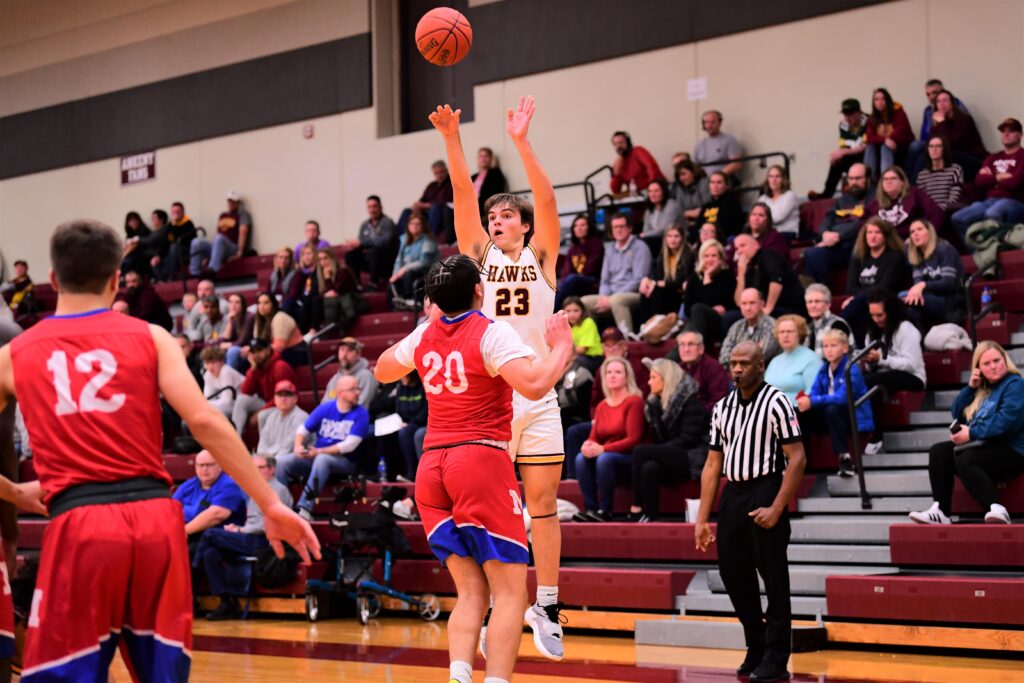 Prince Jallah led the Bobcats with 18 points. Armonniey Thomas added 14 points and four steals.
Marshalltown, which was coming off a 73-67 victory over Newton on Thursday, was unable to overcome its slow start.
"That's really hard to come back from once you dig yourself that hole to start with," Bobcats coach Michael Appel told the Marshalltown Times-Republican. "I'm really proud of how we fought once we got in that hole, and I don't know if it had anything to do with having played (Thursday), but regardless we have to get out to a better start and control what we can control."
Simonsen opened the game with a basket, then Lio Aguirre and Wehde followed with two more. After Jallah hit one of two free throws to get Marshalltown on the board, Alex Aguirre answered with a 3-point goal.
Kohl then came off the bench and scored the next eight points to make it 17-1.
"I think we just got a little comfy at that point," Simonsen said. "We didn't expect them to (come back), we just relaxed, and they took advantage of it. They're a scrappy team. It was definitely a dogfight."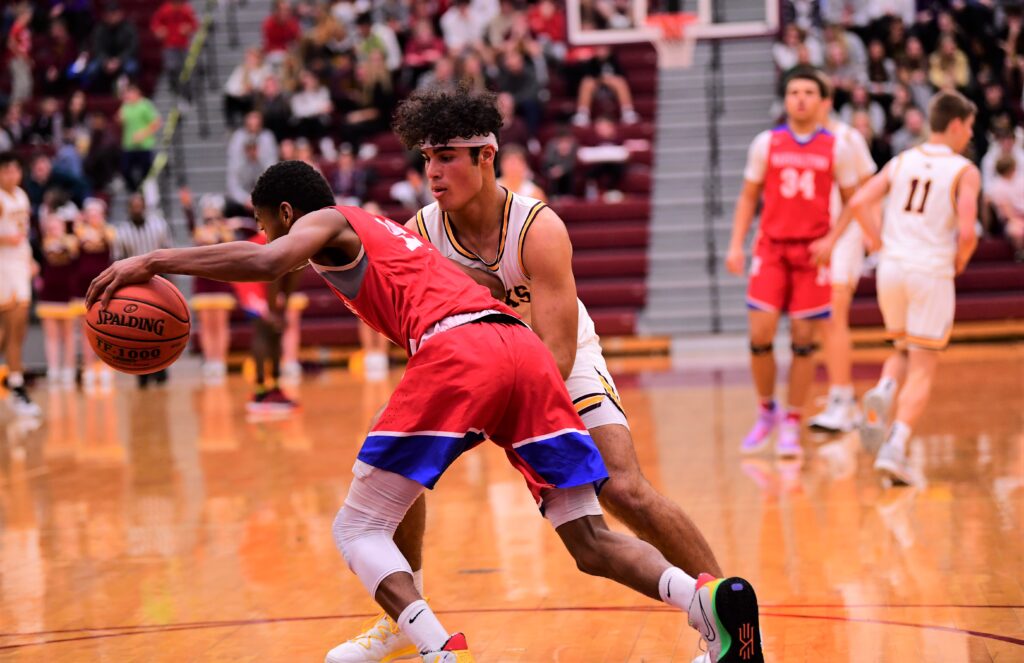 Jallah made a 3-pointer to end the first quarter, cutting Ankeny's lead to 19-10. The Bobcats twice pulled within three points in the second quarter, then cut the gap to 29-26 on another basket by Jallah to open the second half.
"Defensively, they played really well in stretches with their full-court press," Carlson said of the Bobcats. "Our guys just need to understand how good those guys are. You can watch all the film you want, but they're tough and have won some big games. It's about respecting the game and respecting your opponent all the time."
Marshalltown was still within striking distance after Jallah converted a steal into a dunk with 3 minutes 19 seconds left to cut the Hawks' lead to 56-50. But Kohl then scored off an inbounds play, Wehde followed with a 3-pointer, and Kohl scored again to make it 63-50.
Game over.
"Once we settled down and got some (defensive) stops, we got right back into the game, but you can't waste 5 or 6 minutes like that and dig yourself a hole (at the start)," Appel said. "We cut it to three in the second half and then I think we turned it over three times in a row, and we can't allow unforced errors like that to happen."
Ankeny will play three games in the next week, beginning with a non-conference contest at Indianola on Monday. Former Hawk Brayden Drea averages a team-high 16.3 points per game for the Indians (2-1).