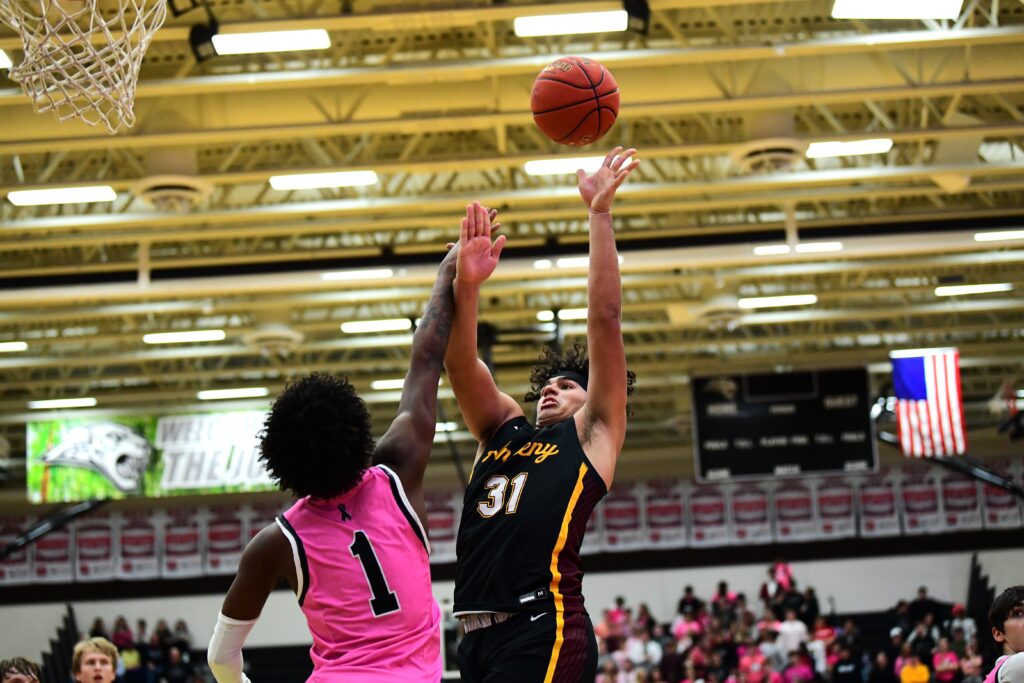 A year ago, Lio Aguirre helped the Ankeny Centennial boys' basketball team to a pair of victories over its crosstown rival.
On Tuesday, the sophomore forward returned to the Centennial gym and played a key role as Ankeny posted a 58-48 win over the Jaguars. He had a double-double with 15 points and 12 rebounds.
"It was pretty exciting for me honestly," said Aguirre, who also contributed five steals. "Just seeing some of my old friends and competing against them."
Aguirre transferred to Ankeny over the summer. Another former Centennial player, JJ Kohl, had 10 points and eight rebounds for the Hawks.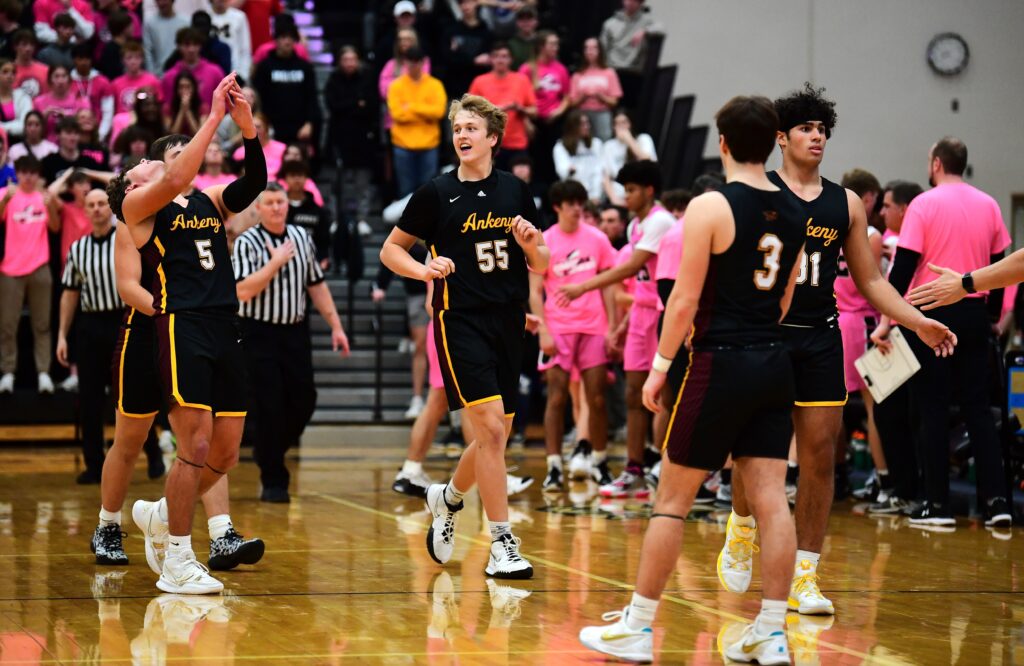 "Getting a win against anyone in this conference is huge," Kohl said. "Obviously, this one means a little more. It's a rivalry game that is hyped up a little bit, and there's a lot of people (in the crowd). I was glad to see that we all performed well. I feel like our team is getting better every week now."
It was the fourth straight win for Ankeny, which improved to 4-2 in the CIML Iowa Conference and 8-2 overall. The Hawks snapped a four-game losing skid against Centennial.
"It's fun to win a rivalry game," said Ankeny coach Brandt Carlson. "It's been awhile since we've done that here, so I'm proud of our guys. They played hard tonight, and things just went our way."
The loss was the fourth in a row for Centennial, which scored just 17 points through the first three quarters. The Jaguars dropped to 2-4 in the league and 3-6 overall.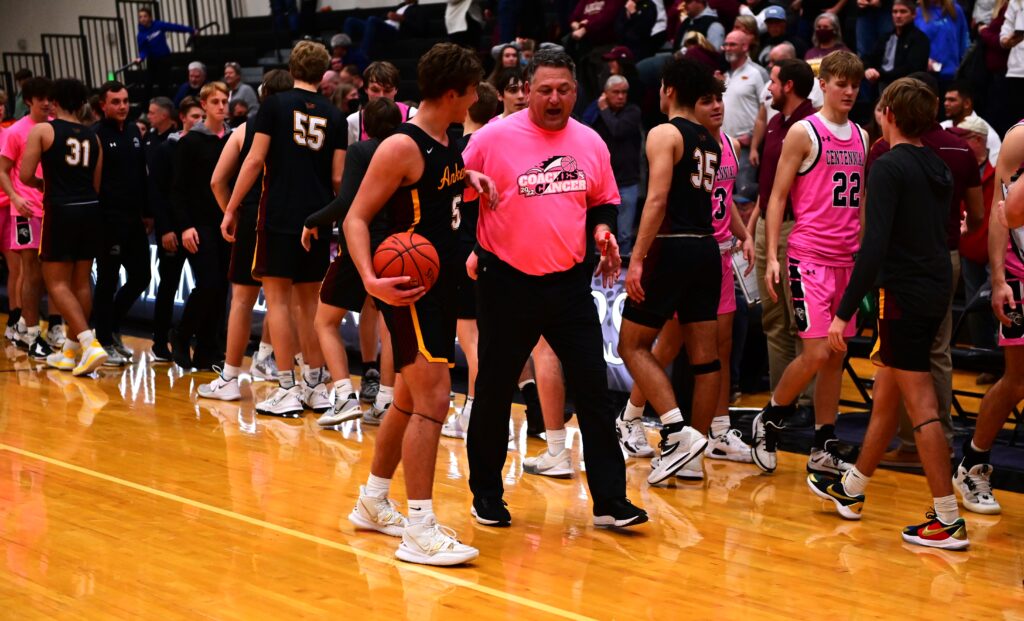 "I think we can take some positives away from (the game)," said Centennial coach Bob Fontana. "Again, we're learning a lot in the midst of a very tough part of our schedule. I knew this four-game stretch (that included two games against fourth-ranked Waukee Northwest and one against No. 1 Ames) was going to be the toughest part of our schedule. We prepared well–we had good practices. I just thought our kids were way too tight in the first half. We missed some easy shots–I think I counted five point-blank shots that didn't go down in that half."
Ankeny also struggled to score in the first two quarters. But Kohl gave the Hawks a lift with eight points off the bench, helping his team to a 23-10 lead at the break.
"It was two aggressive, athletic teams that are still trying to find their offensive rhythm and their shooting, so it was just kind of tough sledding for both teams," Carlson said.
In the third quarter, Ankeny used a 10-0 run to extend the lead to 36-11. Ryan Crandall ignited the run when he converted a layup while being fouled midway through the period.
Crandall celebrated the basket by high-fiving his Ankeny football teammate, Colin Kadolph–who was watching the game from the second row of the bleachers. He finished with 10 points, eight rebounds and three assists.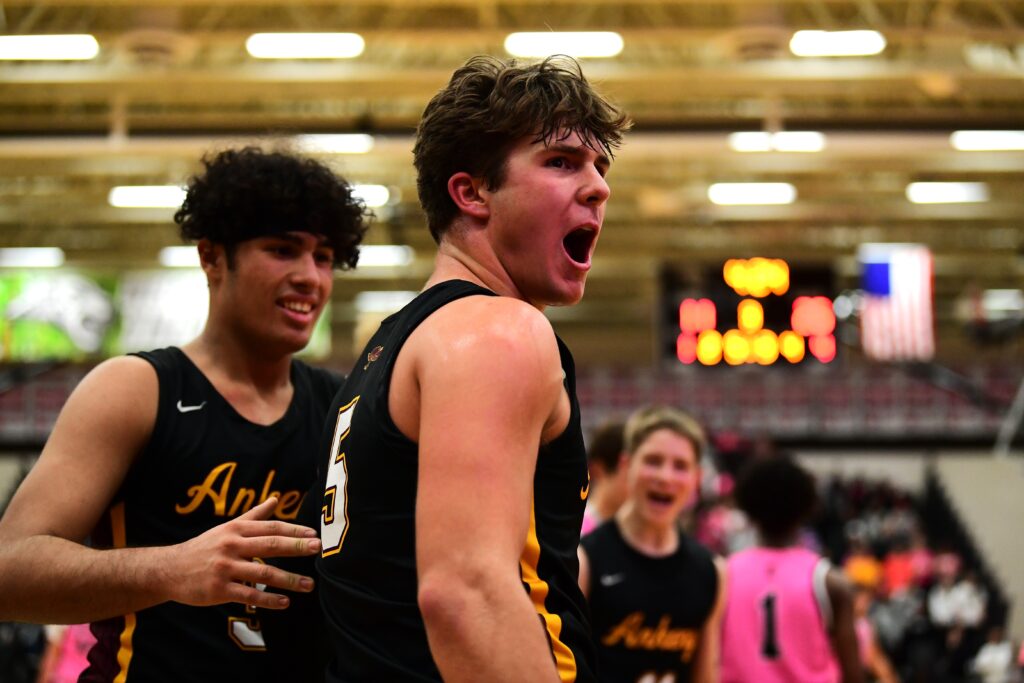 "We have a lot of weapons," Kohl said. "In practice we're all going against each other and making each other better every day, and it's really paying off."
Alex Aguirre and Carson Johnson each had eight points for Ankeny, which went 18-of-24 at the free-throw line. The Hawks also outrebounded Centennial by a 36-31 margin.
"We have to do it that way," Carlson said of his team's physical play. "We want to be at the free-throw line a lot, and we have to rebound well. I really believe our perimeter game on offense will come around eventually. Carson hit a couple of 3s finally. It'll come; it'll just be a little later than we want."
Lio Aguirre went just 4-of-12 from the field, but he drew several fouls by repeatedly attacking the rim. He went 7-for-9 at the line.
"We're a pretty physical team–a big team," Aguirre said. "We'll take anything that comes toward us."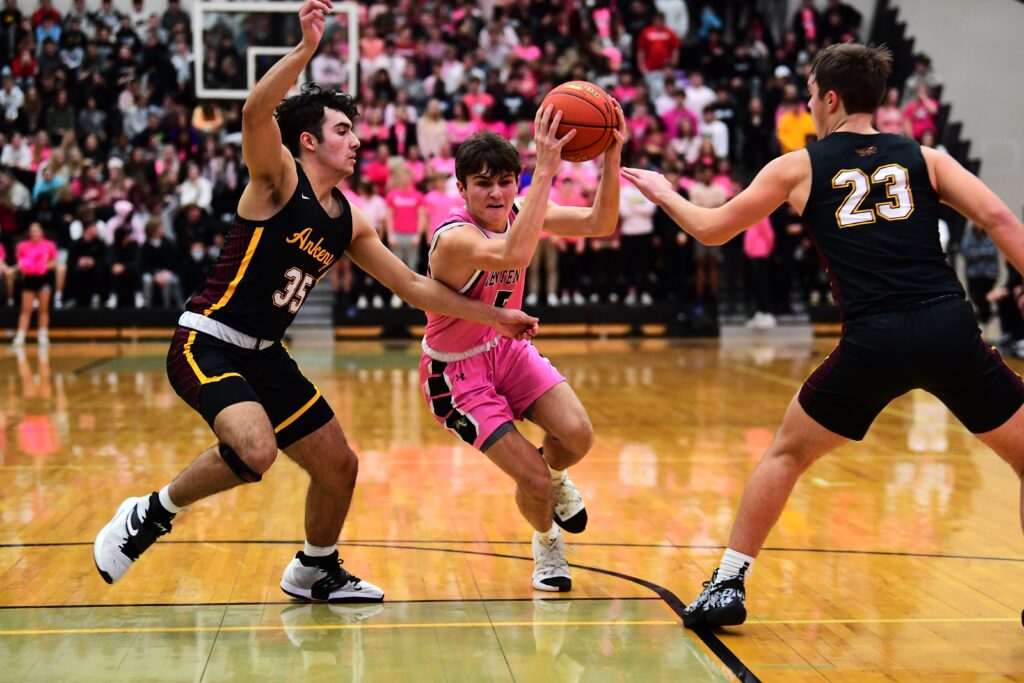 Ankeny led by as many as 26 points before Centennial rallied in the fourth quarter. The Jaguars scored 31 points in the final 8 minutes, including 3-pointers by Evan Bryan and Chris Louis.
Louis had 10 of his 18 points in the last period.
"I think we left on a better note," said Louis. "We showed that we're still fighting and we're still going to be here. We'll be ready for them next time. We've just got to sharpen up our defense and our turnovers."
Jackson Snyder and Luke Winkel each had seven points for Centennial. Kellen Nielsen grabbed six rebounds, and Chase Schutty added two blocks.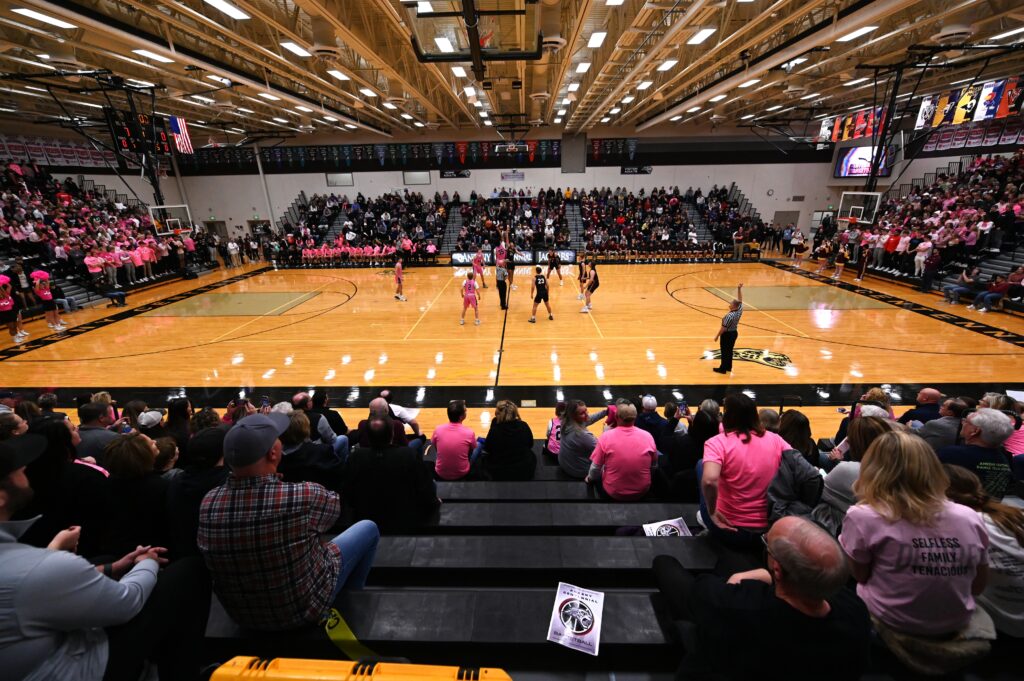 The Jaguars shot just 38.6 percent from the field (17-of-44), 23.5 percent from 3-point range (4-of-17) and 52.6 percent from the charity stripe (10-of-19).
"It's like I told our kids, 'We've got to get out of our own way.' I thought we just kept making mistakes," Fontana said. "You can't shoot 50 percent from the line and have only 11 points midway through the third quarter."
Centennial will travel to Fort Dodge on Friday before hosting another conference game against Marshalltown on Saturday. Ankeny, meanwhile, will host a showdown against Ames on Friday.
"That'll be another good test for us after these last few wins," Aguirre said. "But I think we can handle them."