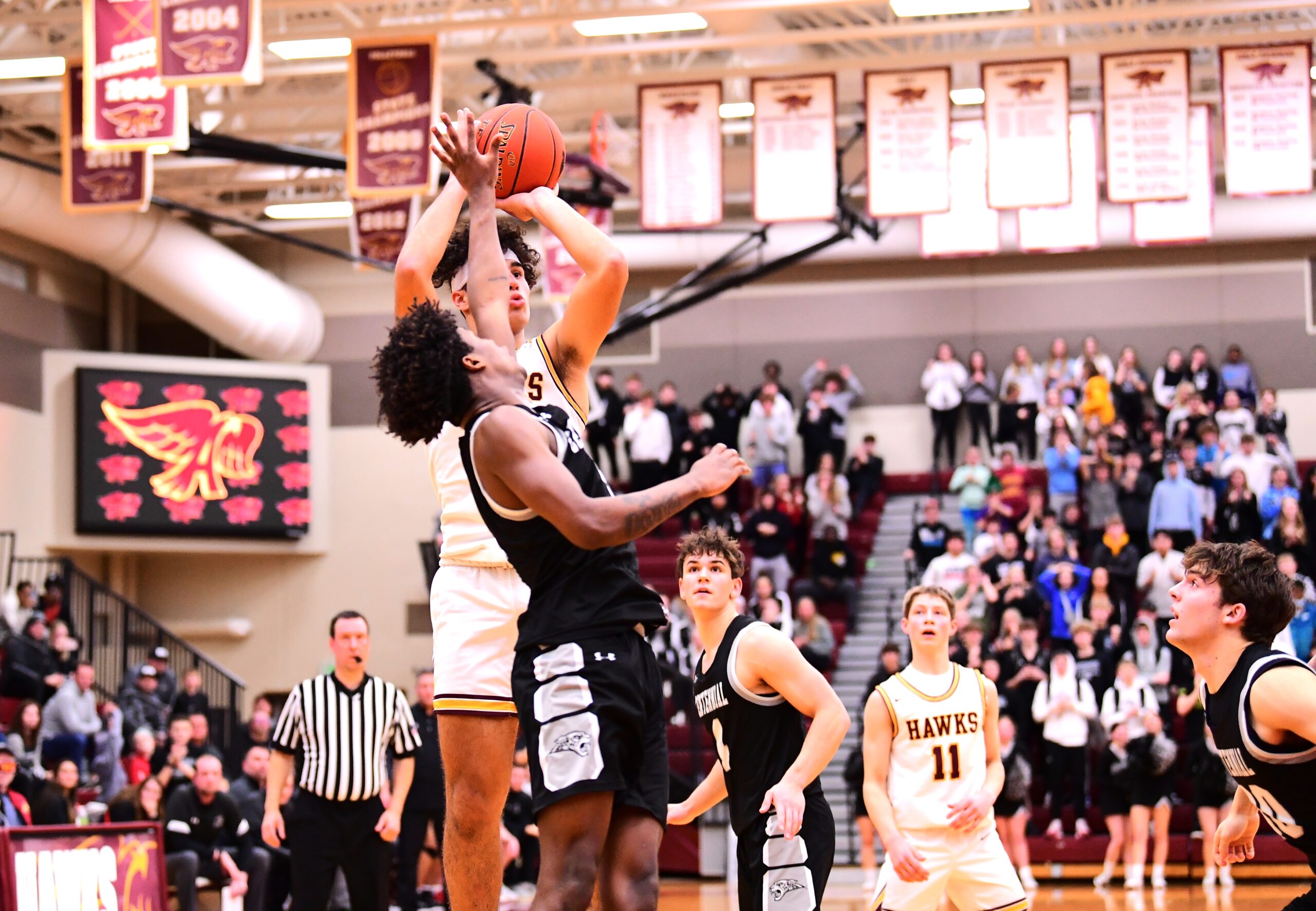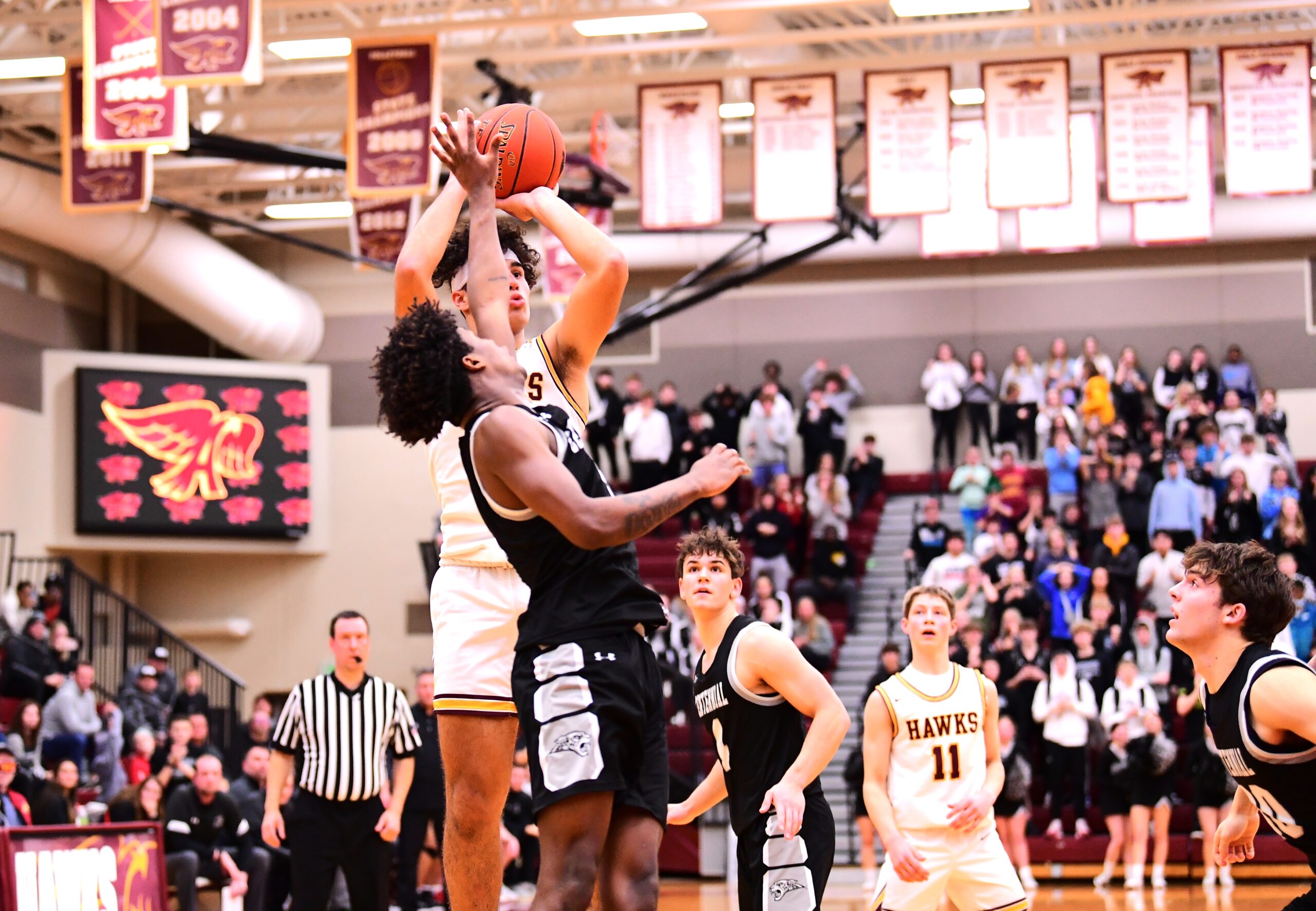 Ankeny's Lio Aguirre hadn't make a basket all night.
He couldn't have picked a better time to sink his only shot.
Aguirre made a jumper at the buzzer to give the sixth-ranked Hawks an 81-79 overtime victory against visiting Ankeny Centennial on Friday. The sophomore forward had missed a shot in the waning seconds of Tuesday's game at Des Moines Hoover, allowing the Huskies to score at the buzzer for a 53-51 win.
"In practice we went through some of those situations after the Hoover game," said Aguirre, who finished with five points. "I know I can do it. That shot against Hoover was just another bump (in the road). I know I can hit that shot, and I proved it tonight."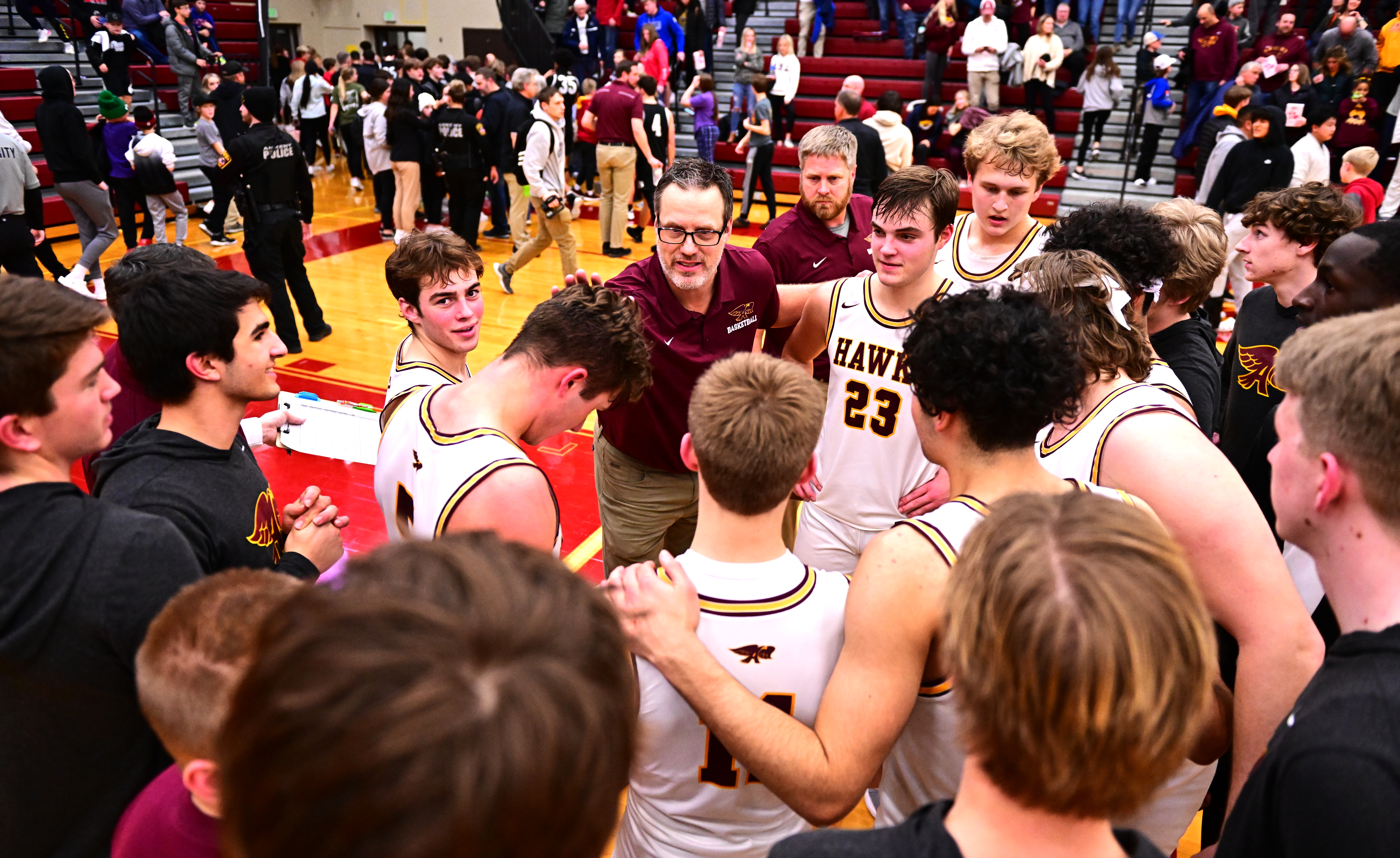 Aguirre's basket ended a seesaw game that featured 18 lead changes–10 of them in the third quarter alone. The Hawks improved to 9-3 in the CIML Iowa Conference and 15-4 overall, while Centennial's records dropped to 5-6 and 10-8.
The win allowed Ankeny to sweep the season series and to tie the all-time series against the Jaguars at 9-9.
"It's so weird how basketball has a lot of karma to it in the sense we were put in the same situation in back-to-back games and the same guy had the ball in his hands both times," said Ankeny coach Brandt Carlson. "Fortunately, (the shot) went down for Lio. We're happy for him and for our team."
It was a bitter loss for Centennial, which rallied from a 32-18 deficit to take a 59-54 lead but was unable to complete the comeback. The Jaguars got a career-high 26 points from senior guard Jackson Snyder, who went 10-of-11 at the free-throw line.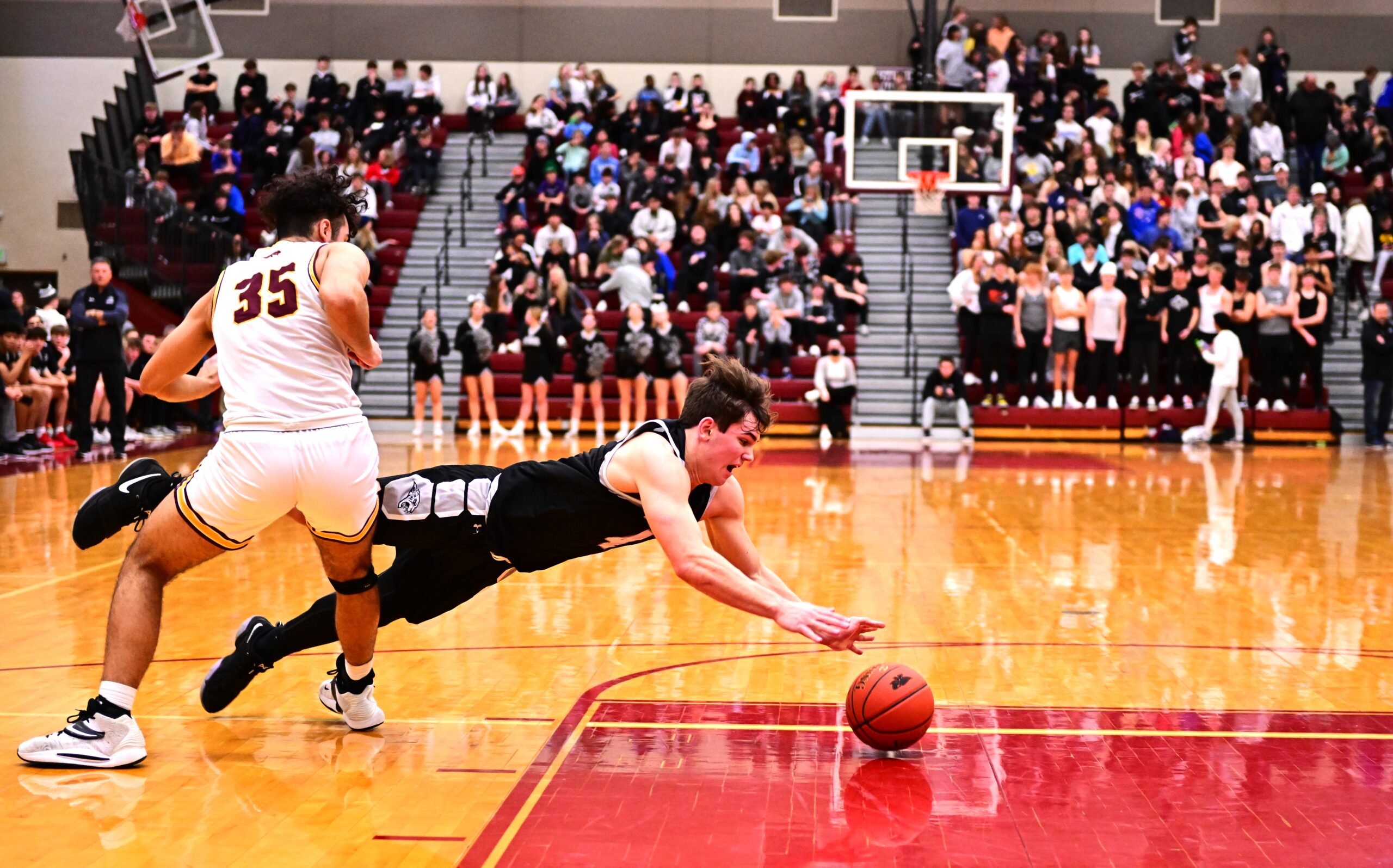 "It was a great high school basketball game," said Centennial coach Bob Fontana. "There were great plays made by both teams. It's just too bad that one of them had to lose."
Ankeny got a career-high 21 points from Karson Wehde, 19 from Carson Johnson and 15 from JJ Kohl. Johnson had 11 of his points in the first half, including back-to-back 3-point goals in a 17-0 run that erased Centennial's early 18-15 lead.
The Jaguars appeared to be on the ropes, but Ankeny could not deliver the knockout blow. Evan Bryan answered with five straight points for Centennial, and Fontana's team closed the gap to 32-27 at the half.
"We just had to stay with it and take it one possession at a time and keep rolling," Snyder said.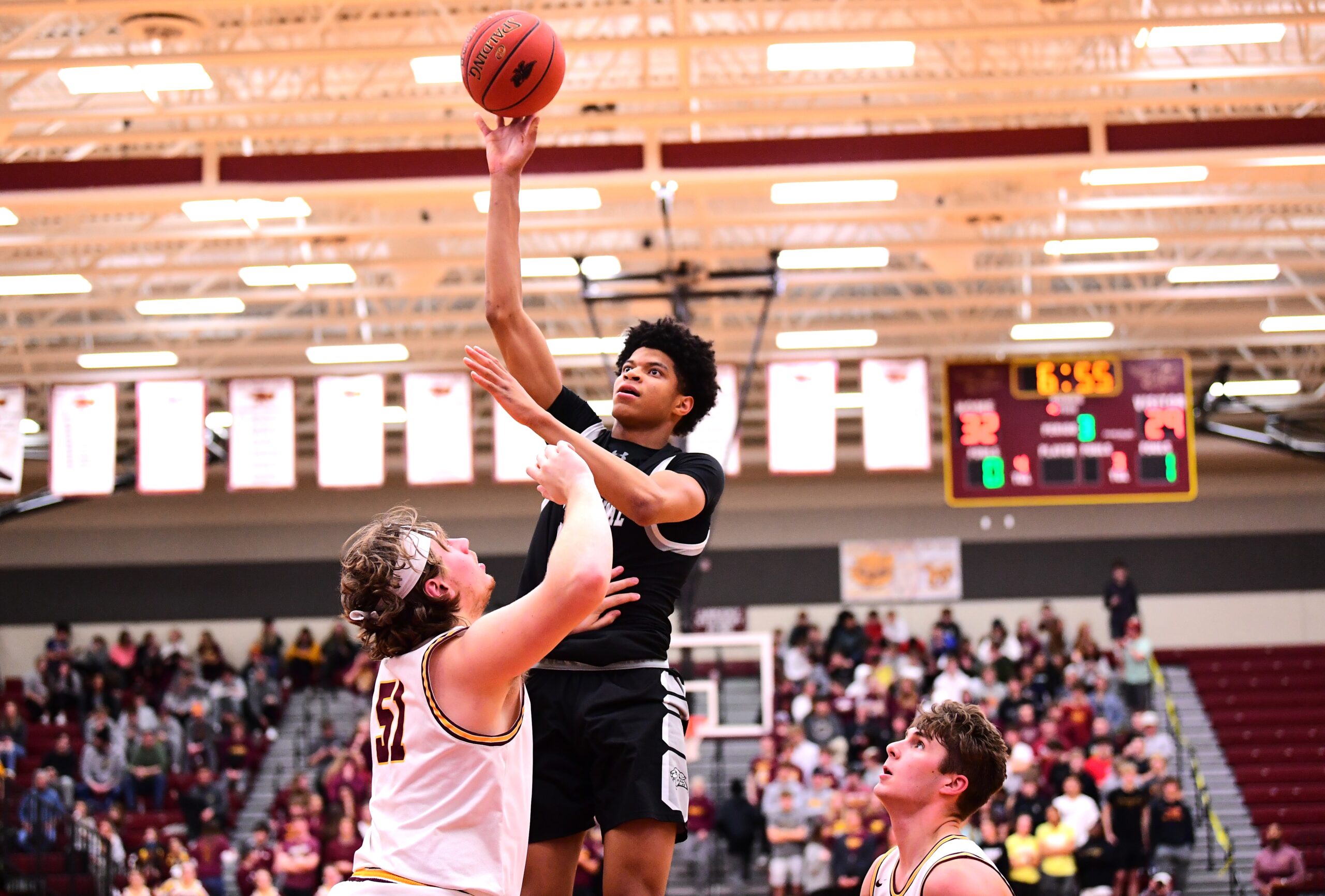 Centennial continued its rally in the third quarter. Reece Robinson scored eight of his 12 points in the period, but Kohl had seven points of his own for the Hawks, including a basket with 4 seconds left to put Ankeny back in front, 47-46.
"I thought Centennial played great," Carlson said. "They just played out of their minds, and my hat is off to them. Their game plan was smart. They took away some of our shooters, but also made it hard for us to move the ball. They did a great job, but our guys didn't get frustrated."
An 8-0 run midway through the fourth quarter gave Centennial its biggest lead, 59-54. Chris Louis hit a 3-pointer to tie the game, then Snyder followed with a pair of free throws and a 3-pointer.
Snyder connected on another trey with 2:42 remaining to give the Jaguars a 62-58 margin.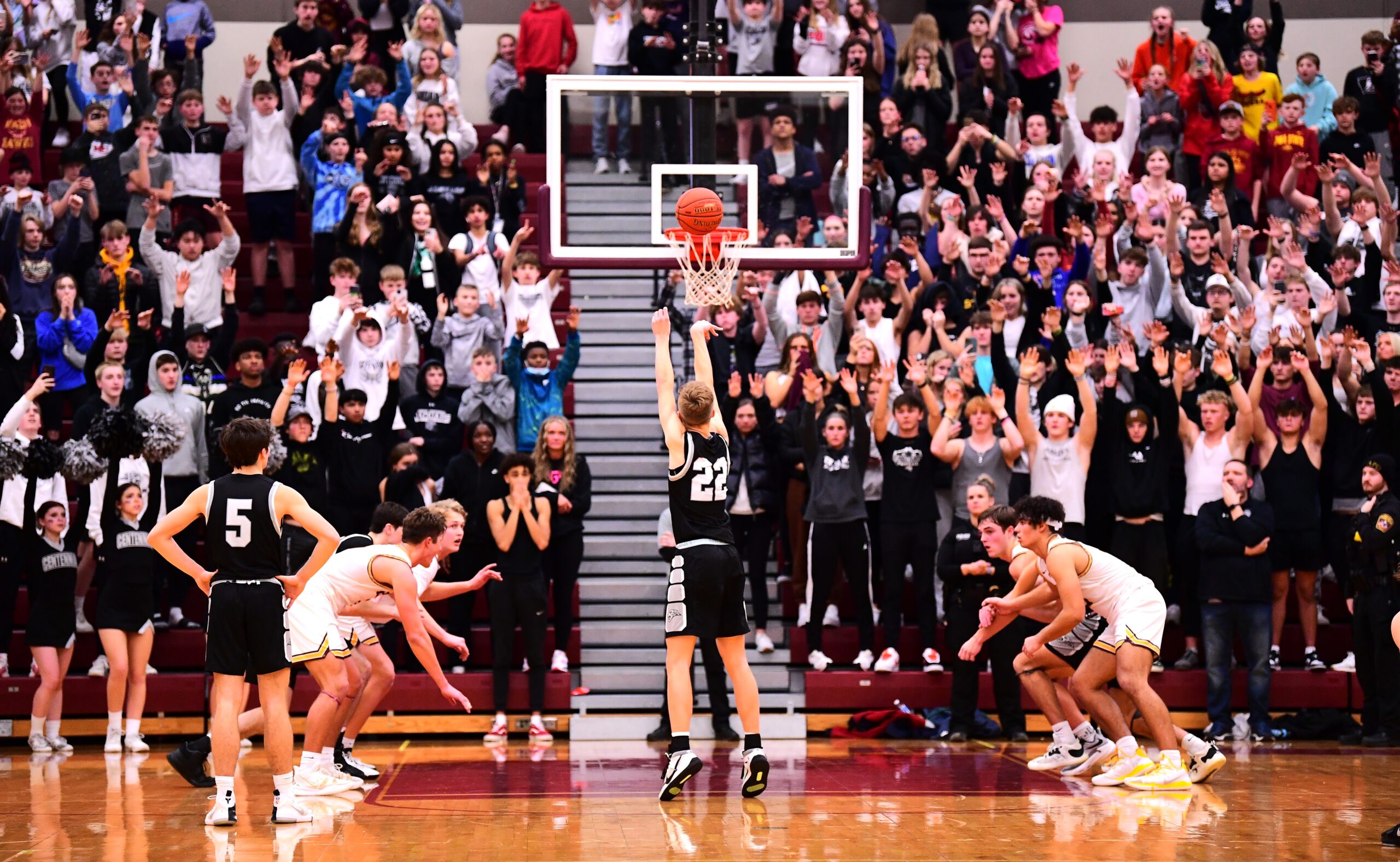 "I was real proud of our kids–our physical and mental effort," Fontana said. "We got put in some adverse situations. We need Robinson on the floor for longer periods–we can't have him in foul trouble because that doesn't bode well for us. But I was very proud of how we competed. It was a sign of how much we've improved since we played them the last time."
Ankeny got a driving layup from Ryan Crandall with 11.7 seconds left to take a 68-67 lead. But after he missed the ensuing free throw, Centennial had a chance to play for the win.
Following a timeout, Easton Pratt was fouled in the lane on a drive to the basket. He made the second of two free throws with 3.7 seconds to go to force overtime.
Johnson nearly hit a 3-pointer at the buzzer to win it, but Ankeny then got a pair of 3-pointers from Wehde to build a 76-71 lead in overtime. Wehde went 6-of-7 from 3-point range.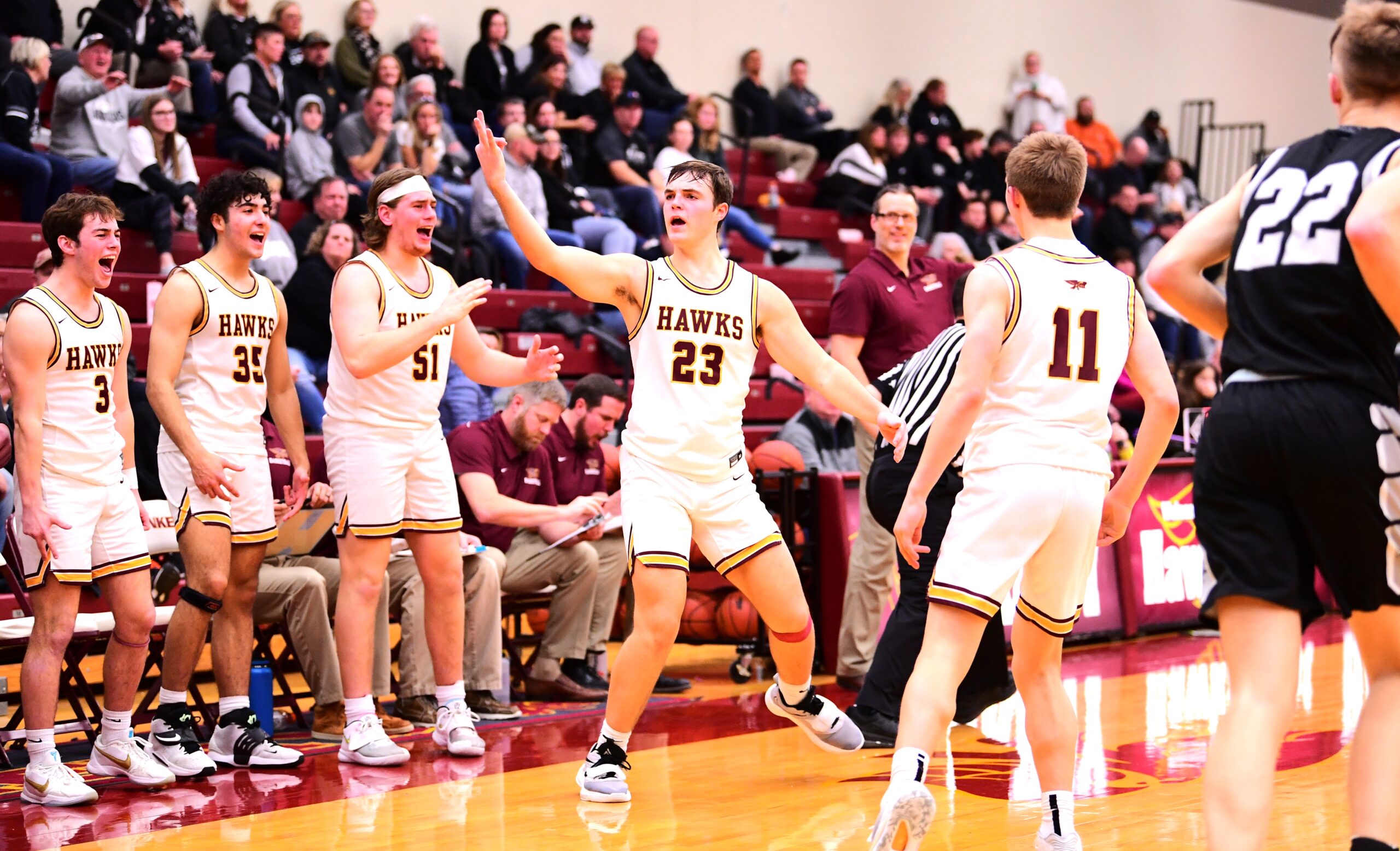 "I've been struggling all year with my shooting, but I was expecting one of these nights that it would come to me and I would hit some shots," Wehde said.
Snyder answered with his fourth 3-pointer to cut Ankeny's lead to 76-74. After Johnson made two free throws with 1:02 left, Snyder scored on a reverse layup to pull Centennial within 78-76.
"I played for them (last year) and I know the heart that they have on that team," Aguirre said of the Jaguars. "It was fun that it was a close game in that environment. It's always fun to play them."
Aguirre made one of two free throws to give the Hawks a 79-76 advantage before Louis was fouled on a 3-point attempt with 18.2 seconds left. Louis, who scored 19 points and dished out five assists, calmly sank all three attempts to tie the score.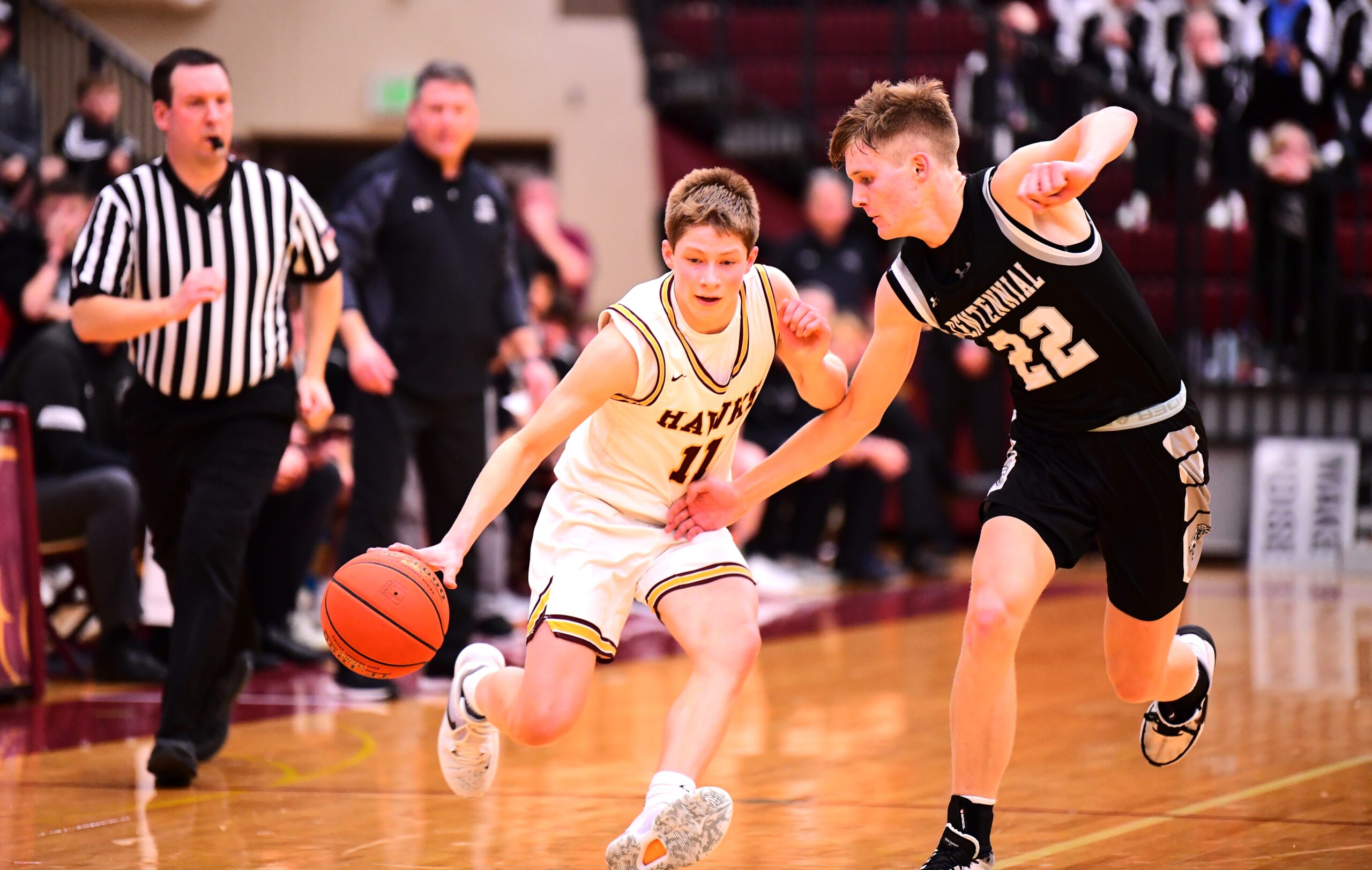 That set the stage for Aguirre's heroics. He took a pass from Johnson on the right wing, dribbled to his left and then pulled up for the winning jumper as time expired.
"Our last couple of days in practice was just talking about scenarios like that and mostly using the clock to your advantage and not what shot you're going to get," Carlson said. "I'm just proud of the kids for making a play when we needed it and supporting each other."
While the Hawks celebrated their dramatic win, the Centennial players slowly walked back to their locker room. But the Jaguars showed even in defeat that they could be a force in the postseason.
"Early in the season when we played them we had terrible practices coming in, and they were the tougher team on the floor," Snyder said. "But tonight, I really feel like we grew up. It really led to a good battle, and it was a game that could have gone either way. There were just a few 50/50 balls that I feel like we could have gotten, and that ended up being what decided the game."