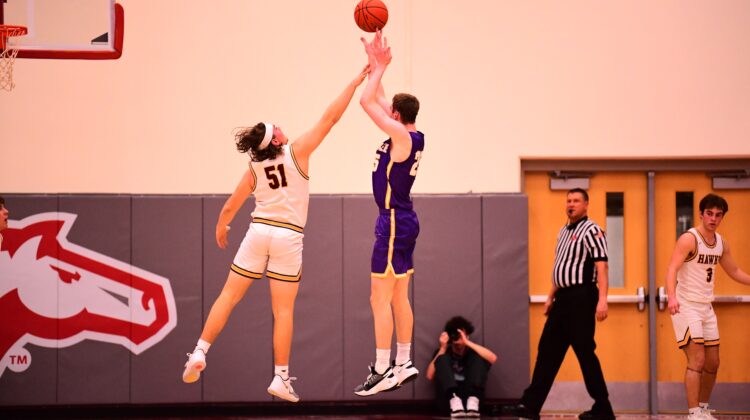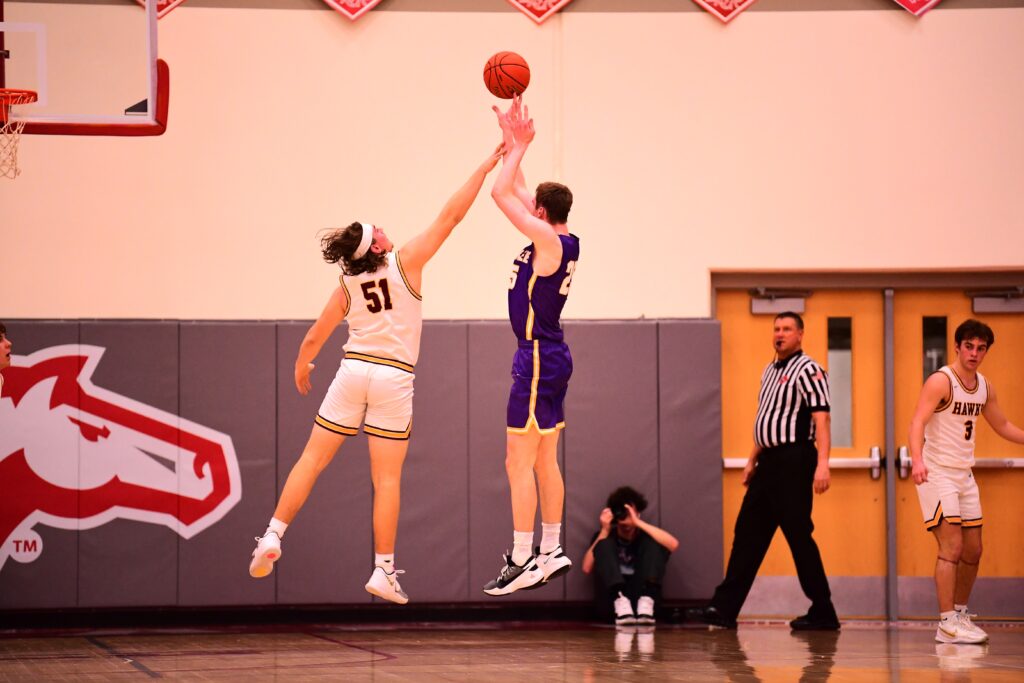 Senior post player Braden Simonsen has helped the ninth-ranked Ankeny boys' basketball team to a 19-4 record and a berth in this week's Class 4A state tournament. He had four points, five rebounds and two blocks as the Hawks defeated Waukee, 62-57, in a substate final on Tuesday at Dallas Center-Grimes.
Simonsen is averaging 6.3 points and 3.9 rebounds per game. He is shooting 53.0 percent from the field (53-of-100).
Here is some inside info on Simonsen:
Congratulations on the win over Waukee. What did you think was the key to the victory?
The key to victory was running them off the 3-point line. They only made four 3-pointers this time around. When we played them in January, they made 12 3s against us so we focused a lot of effort into that this time.
Did your team's earlier win at Waukee give you confidence that you could beat them again?
Absolutely!
Both you and Ryan Crandall played key roles off the bench for the Ankeny team that captured the Class 4A state title in 2020. Do you think this team is capable of going on the same kind of run and winning three games in three days?
I think so. We need to take it one game at a time, play our ball and lock in mentally for the week.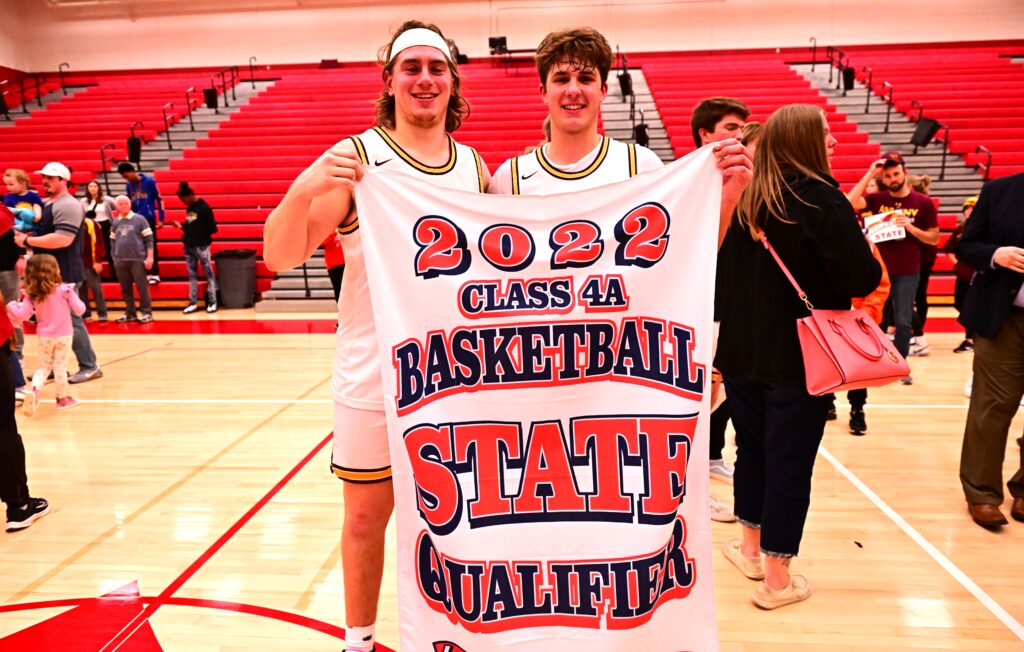 Do you see any similarities between the two teams?
Not really. In 2020, we were a smaller, run-and-gun team. This year's team is more methodical with our possessions. We have more size, and we're more of a drive to create team.
Other than being a starter now, has your role on the team changed much?
My role is more of a physical defender this season. I've become more vocal on the court to call out what the offense is doing and to help my teammates get to where they need to be.
Are you trying to be more of a leader?
Yes, I continue to work on being a better leader every day. We are a younger team so I've been trying to be a good role model for them and show them how we do things at Ankeny High School.
Most of your teammates have not played on the court at Wells Fargo Arena. What adjustments do you have to make on that court?
We can't let the hype get to us. We have to focus on the game and take advantage of the pregame warmups to get used to the new environment.
Your team will play Johnston in the quarterfinals on Wednesday. What have you learned about the Dragons from your scouting report?
They have some good playmakers that we need to defend well against. We also need to limit the amount of fast breaks they get.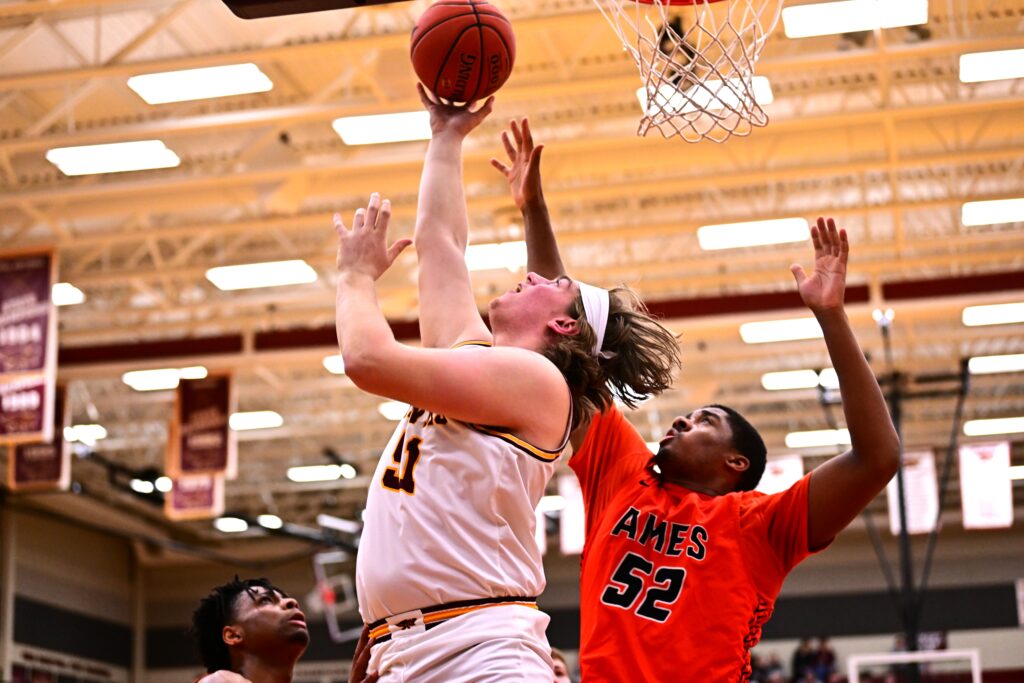 If your team can beat Johnston and then either Cedar Falls or Cedar Rapids Prairie in the semifinals on Thursday, you could face No. 1 Ames in the championship game on Friday. Would you like another crack at the Little Cyclones, since they have handed your team two of its four losses?
Definitely. We have a great coaching staff that we trust will put together a good game plan for us.
You've also had a great football career at Ankeny, and I know you are planning to play that sport at the collegiate level. Where are you at in the recruiting process? Have you looked at a lot of schools, and what are you looking for most in a school?
Thank you. I plan on majoring in engineering in college. That is playing a big factor in my decision-making process. I'm looking for a school where I can continue to play football and one that also offers me the educational opportunities I'm looking for. I'm evaluating my options and have narrowed it down. I plan to make a decision in the very near future.