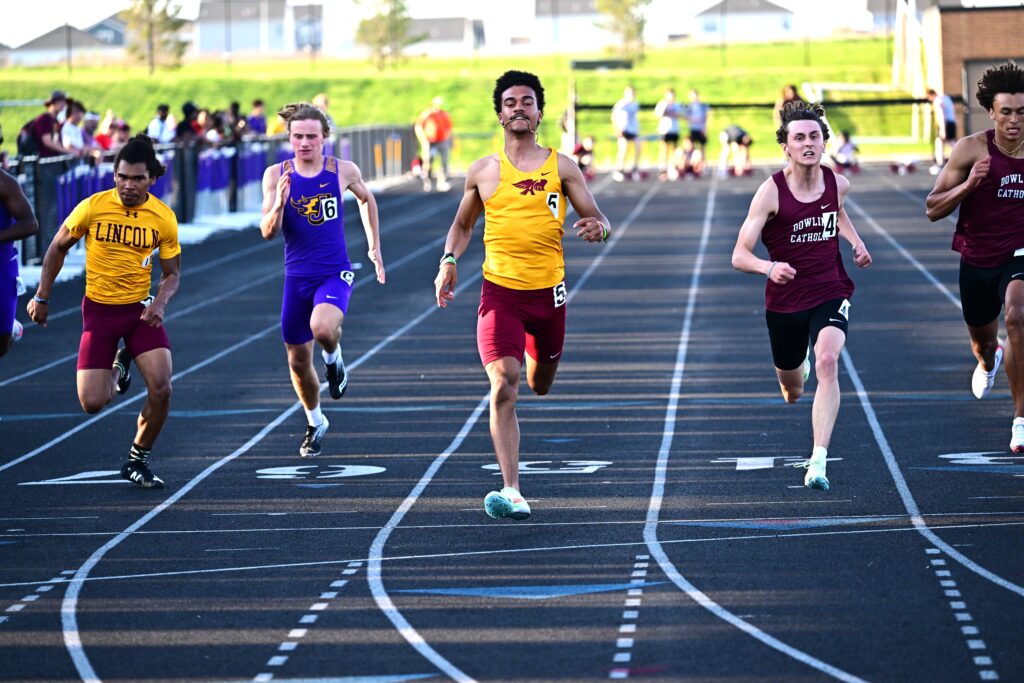 The Ankeny boys' and girls' track teams are heading into next week's state meet with a lot of momentum.
Both squads placed second in a Class 4A state qualifying meet on Thursday at Johnston. More importantly, the Hawks and Hawkettes automatically qualified for state in numerous events.
"I'm very happy with where we are sitting heading into the state meet," said Ankeny girls' coach Thomas Cotter. "We got in the events we felt would give us a chance to be a contender for the podium next week and then some."
Dowling Catholic won the girls' team title with 170 points. Ankeny finished with 131, edging Norwalk by five points for the runner-up spot.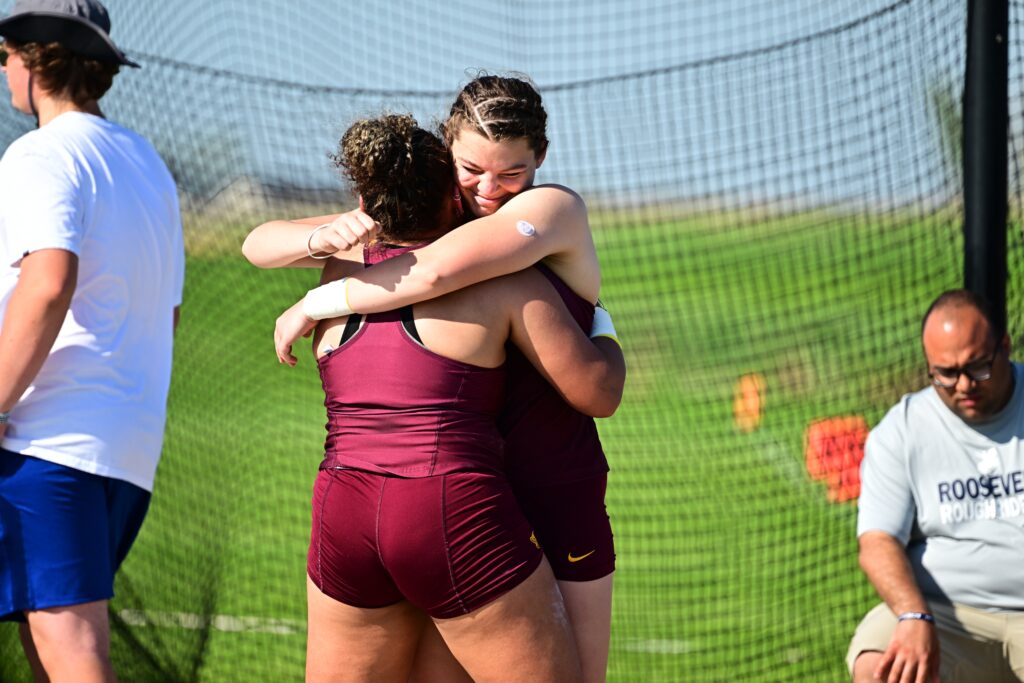 Dowling also won the boys' crown with 196 points. The Hawks finished with 143, nine more than Johnston.
"We are so excited for the student-athletes at Ankeny!" said Ankeny boys' coach Nick Nelson. "The guys did an amazing job navigating the heat and the sun."
Senior Tyrese Miller enjoyed a great night for the Hawks. He won the 100 in 11.07 seconds and the 400 in 48.67 and took second in the 200 in 22.43.
Miller edged defending state champion Mikey McClain of Dowling by .01 seconds to win the 100. McClain later took the 200 in 22.13 to prevent Miller from completing a rare triple in the sprint events.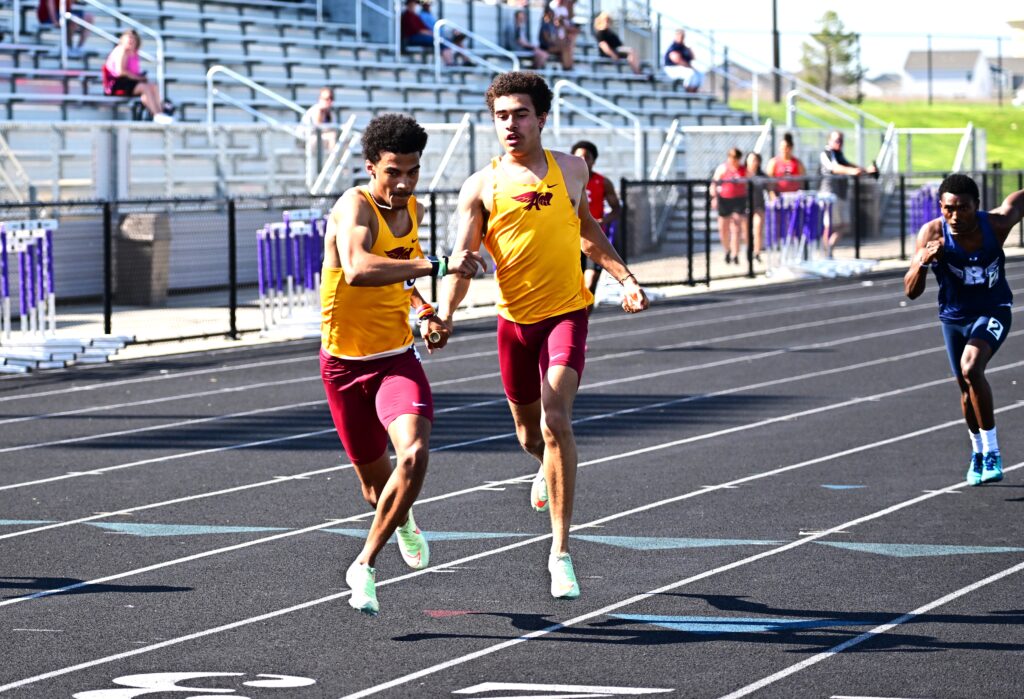 "(The meet) was mostly about qualifying because I know I didn't need to PR," said Miller.
Miller also anchored Ankeny's winning sprint medley relay. He teamed up with Jack Belding, Tyler Sickerson and his brother, Tyson, to post a time of 1:34.33.
"As a team we did some great things," Nelson said. "I was very happy for all the guys that participated and am proud of the coaches."
The Hawks won the 4×200 relay in a time of 1:29.78. That team consisted of Belding, Aidan Adamson, Sickerson and Tyson Miller.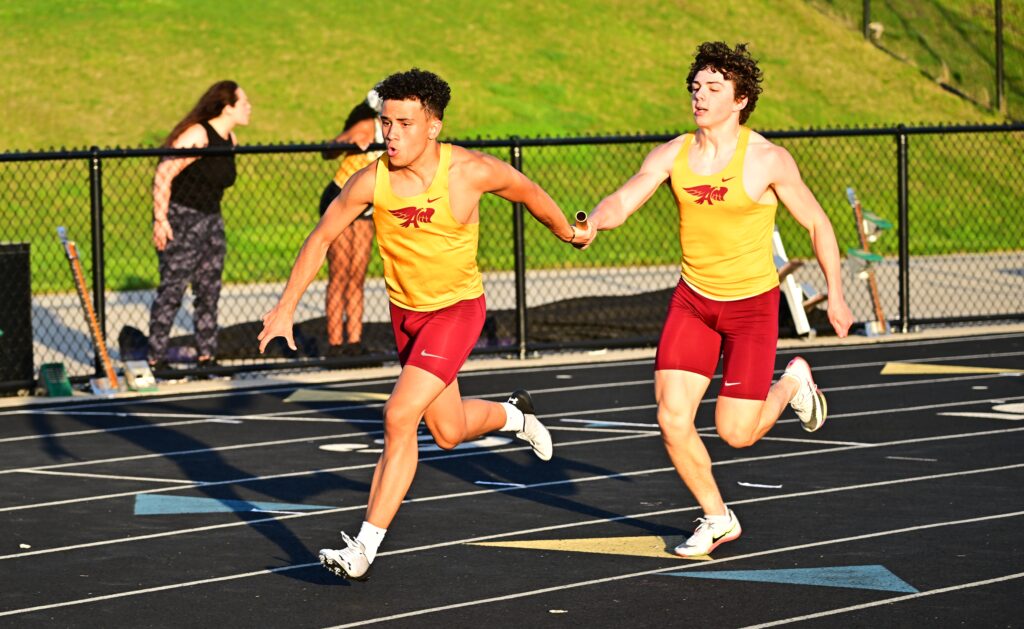 Carter Accola took the 110 hurdles in 15.11 seconds. He also ran on Ankeny's runner-up shuttle hurdle relay, teaming up with Max Watson, Landon Pote and Gavin Wise to post a time of 1:03.13.
The Hawks also got second-place finishes from Jamison Patton in the high jump and Patrick Westover in the long jump. Westover jumped 20-1 to advance to state.
Patton cleared the bar at 6 feet 5 inches, but lost to Isaiah Roundtree of Des Moines Roosevelt–his former teammate–on fewer misses. It was Patton's first time jumping in a meet this season.
"I practiced for about a week," Patton said. "I was not expecting to jump 6-5. I guess I didn't really know what to expect."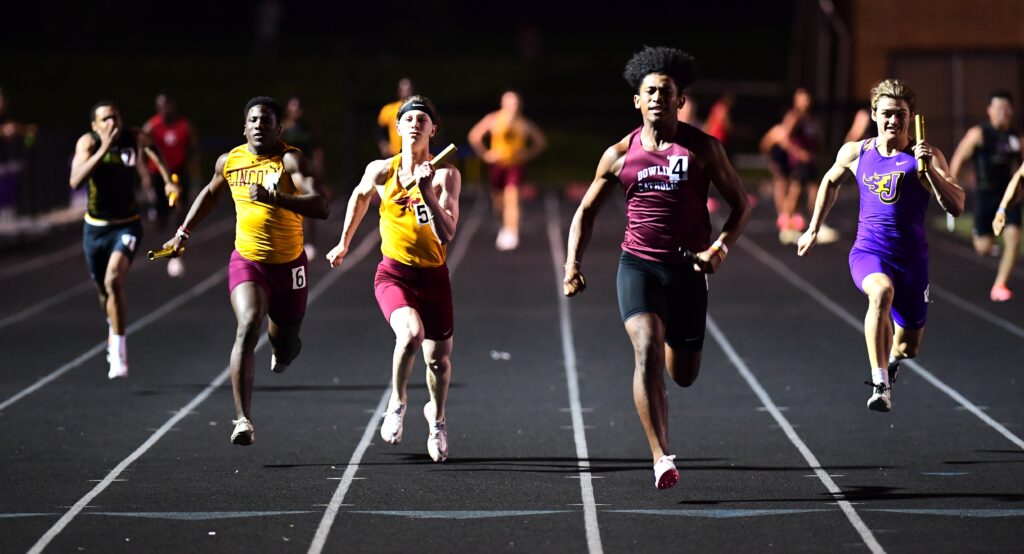 Ankeny also automatically qualified in the 4×100 relay, where the quartet of Colin Kadolph, Tyson Miller, Belding and Sickerson placed second in 42.70 seconds.
"I'm hoping for good news on some events that didn't get the automatic bid," Nelson said.
The Ankeny girls' team, meanwhile, won three events and placed second in two others. Freshman Reagan Hanfelt took the high jump with a leap of 5 feet 5.25 inches, setting a school record in the process.
"I was a little nervous going into the meet because of the weather," said Hanfelt. "But after warmups, I was feeling pretty good about my rhythm and my approach felt really good. My coaches really talked me through being ready to compete in this weather and how important staying hydrated is. My teammate Lexi (Stephens) always helps me through these meets. She always helps calm my nerves before I jump and always makes me laugh."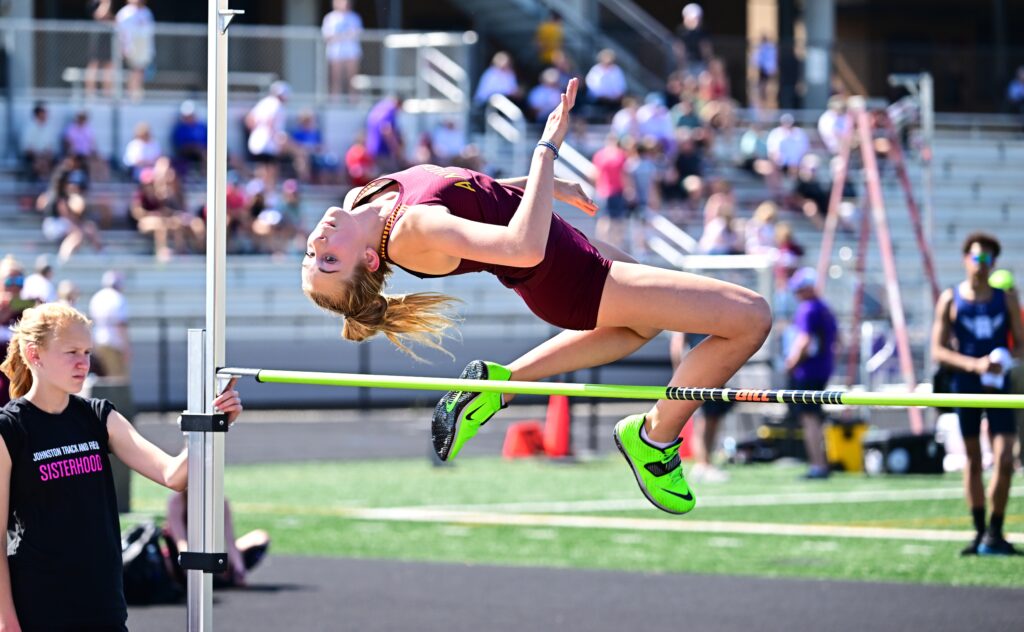 No other high jumper surpassed 5 feet.
"The field events continue to be a highlight for us," Cotter said. "Reagan has not lost her event to any 4A competitors in about a month. I don't think she has reached her ceiling yet either in terms of height."
Hannah Baier placed second in the discus with a throw of 115-5, while Kendra Winfrey was the runner-up in the shot put with a toss of 37-9.25. Ja'Dein Madison took third in the shot put at 36-11.5 and is expected to qualify based on that distance.
"Those three are all serious threats to score great points for us next week in their respective events," Cotter said.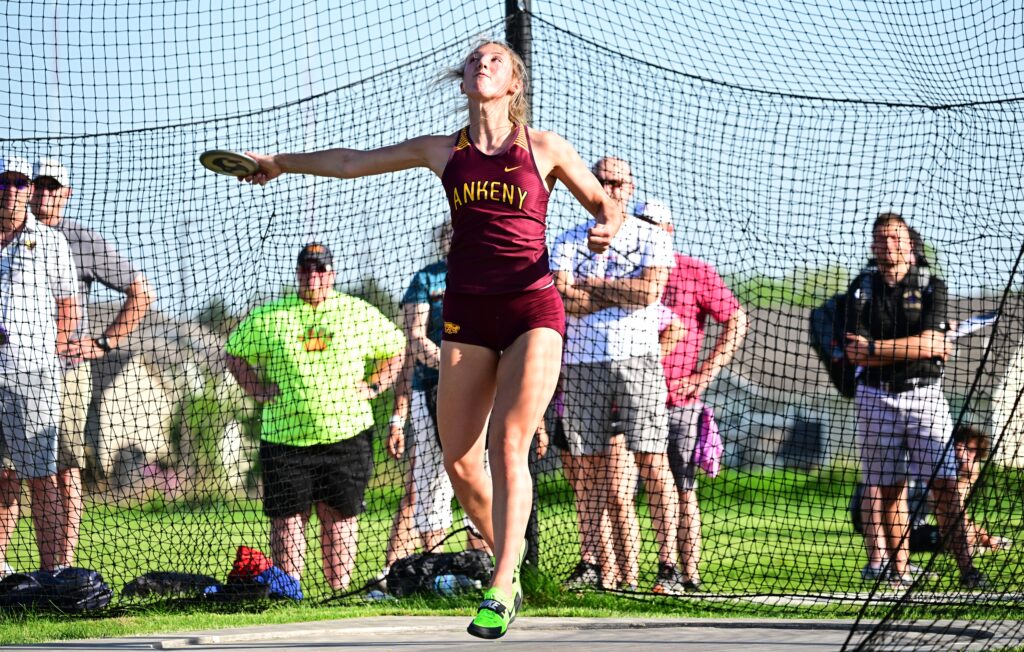 Freshman Alli Macke won the 800 in a time of 2:22.55. She placed fourth in that event at last month's Drake Relays and could be a contender for a state title.
"Interestingly, Gabby Cortez (of Cedar Rapids Prairie) did not run the open 800," Cotter said of one of the state's top middle-distance runners. "What was already a very high ceiling for Alli in that event just got even higher."
Macke also anchored the Hawkettes to a victory in the distance medley relay. She teamed up with Lillian Smith, Eva Fulk and Zoe Shadravan to post the state's fastest time of 4:15.43.
"We still feel we can shave a good 7 to 10 seconds in that race," Cotter said. "On paper, that should be a title contender."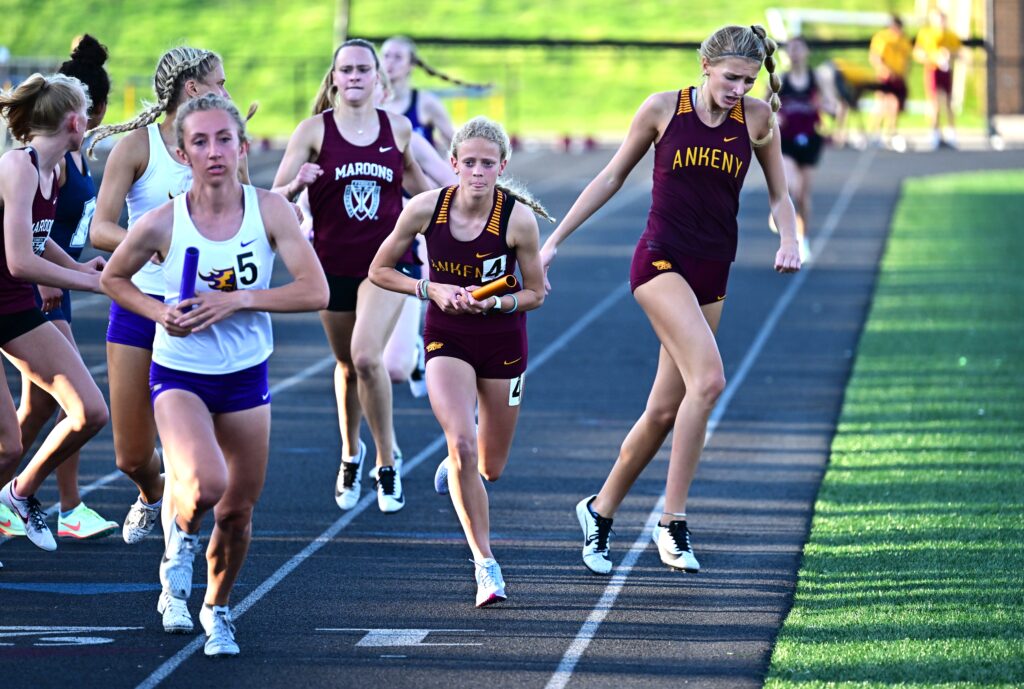 Smith added a third-place finish in the 400 hurdles, while Drew Beason took third in the 1,500 and fourth in the 3,000. Those are among the other events that should qualify for state.
"The conditions for the 3,000 and the 4×800 relay were some of the toughest I can remember since I started coaching," Cotter said.
Fulk and Shadravan also ran on the third-place 4×400 relay.
"Half of our 4×4 were running their fourth event of the evening," Cotter said. "We are very confident in that relay as well on some fresh legs over three days (at the state meet)."