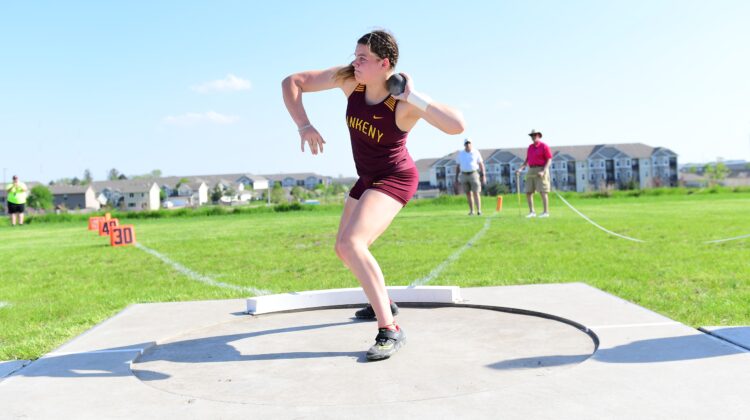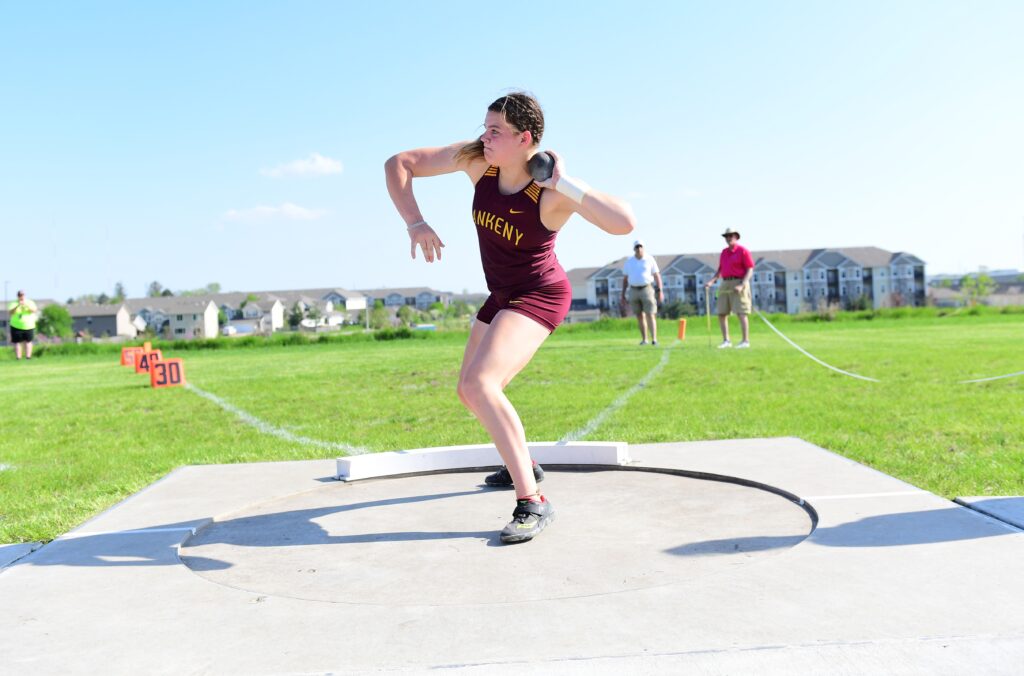 Ankeny junior Kendra Winfrey placed second in the shot put on Friday in the girls' Class 4A state track meet at Drake Stadium. She uncorked a throw of 39 feet 11 inches on her final attempt, allowing her to move up from fourth place.
Winfrey helped Ankeny to a seventh-place finish overall. She contributed eight of the Hawkettes' 44.5 points.
Winfrey is also a standout pitcher on the Ankeny softball team. The Hawkettes will open their season on Monday with a doubleheader at Waukee Northwest.
Here is some inside info on Winfrey:
Congratulations on your runner-up finish. What was your goal going into the meet? Did you feel like you had a chance to win the title?
My goal was to be state champion. Unfortunately, it wasn't my time, but I do think I had every capability to win it.
Caitlyn Cox of Valley won the event with a throw of 40-7.25. Are you surprised that she was the only competitor to surpass 40 feet?
Caitlyn has been a competitor since the beginning. We have gone head-to-head in many meets, and she has only increased distance from the start so as much as I wanted it, I think the title is in the right hands. I am not surprised she was the only one to throw past 40.
I know you were pretty unhappy with your 14th-place finish in the shot put at the Drake Relays last month. Did that subpar performance provide a lot of motivation for you?
My subpar performance at Drake was something I reflected on and then forgot about. I couldn't bring any of that negativity into another meet, especially state.
Your teammate, Hannah Baier, placed fourth in the discus on Thursday, so the two of you combined to score 13 points for the team. Another Hawkette, Ja'Dein Madison, was also a state qualifier in the shot. Do you feel like Ankeny has the best combination of throwers in the state?
I believe the throwing team at Ankeny can do some major damage. While there are plenty of phenomenal throwers in the state, I truly believe three of the best belonged to Ankeny.
You also competed in the discus frequently this season. What is the biggest difference between throwing the discus and the shot?
Discus is much more technical, which is why I have so much respect for Hannah.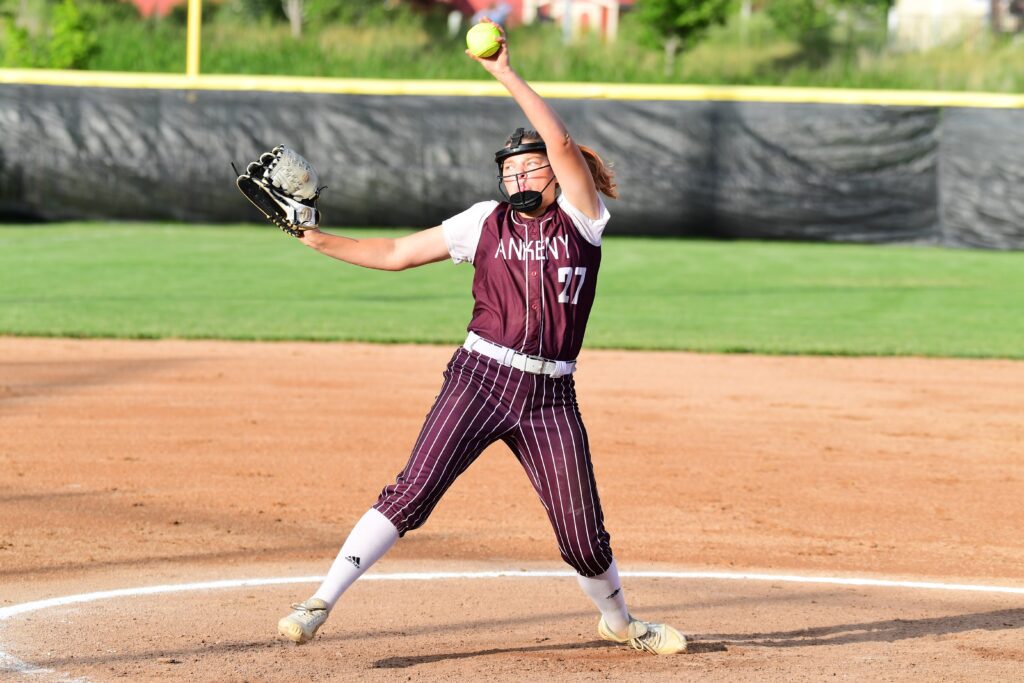 Now you can turn your full attention to softball. Do you feel like you are ready to pitch a complete game, or will you maybe need to build yourself up to that?
Now that track has come to a close, all of my focus is on softball. I believe I am ready to throw a full game, if I throw my best.
How difficult has it been to juggle the two sports in the spring? Didn't that put a lot of strain on your arm to be practicing the shot put at the same time that you were throwing?
The balance is a tad brutal, but luckily I've been taught the proper way to throw both the shot and a softball to where there is little to no strain on my arm. The only issue is exhaustion and overworking. There is thankfully never any real pain in my shoulder.
How many different pitches do you throw?
I throw four pitches throughout a game.
What are your goals for the season?
I think we've got a great shot at getting to state with our personnel that we are carrying this year.
Plans for college? Do you know which of the two sports you want to pursue at the next level?
I have my heart set on playing softball, and I've got a couple of options as far as schools to attend.