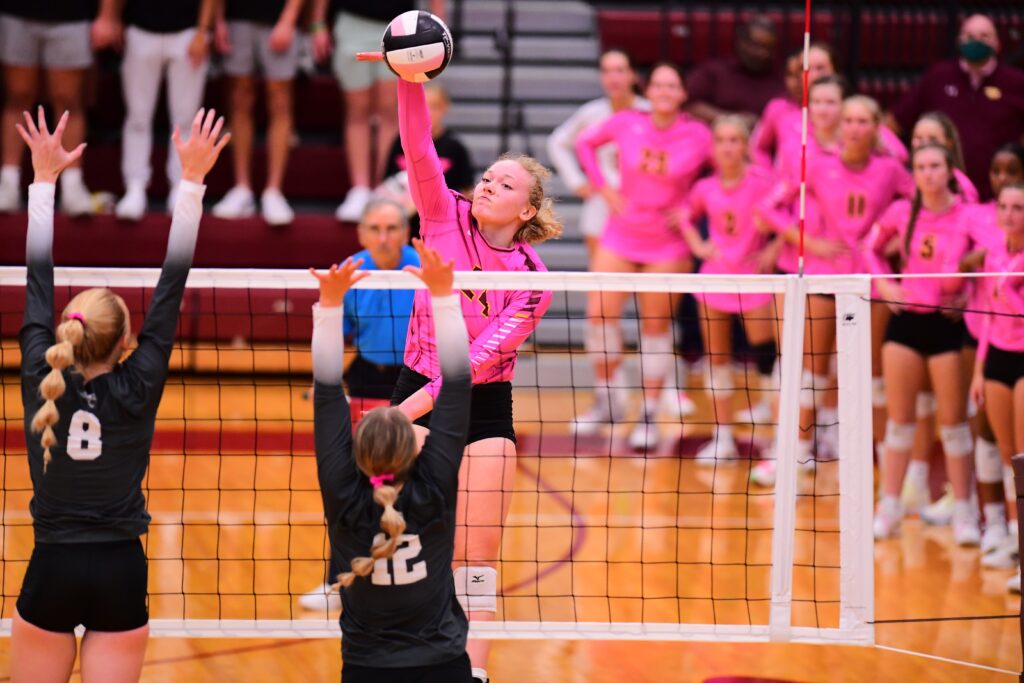 The Ankeny volleyball team placed three players on the CIML Conference first team and had seven players recognized overall by the coaches in the new nine-team league.
Ankeny Centennial, meanwhile, led the second team with three selections and had six players honored altogether.
The Hawkettes placed senior setter Jesa Wallace, junior outside hitter Aowyn Schrader and junior right-side hitter Tanith Roush on the first team. The trio led Ankeny to a 35-5 record and a perfect 8-0 mark in the conference.
They were joined on the first team by Centennial standout Jaeden Pratt. The sophomore middle hitter led the Jaguars to a 30-10 record and a trip to the Class 5A semifinals.
Other first-team picks were senior setter Molly Trachta of Johnston, senior libero Brooklyn Halbur of Waukee Northwest, senior outside hitter Lily Dykstra of Urbandale and junior outside hitter Mackenzie Dean of Dowling Catholic.
Schrader was a first-team selection for the second straight year. She was honored in the CIML Iowa Conference as a sophomore.
Centennial landed senior outside hitter Delainey Winkel, senior libero Taylor Bechen and sophomore outside hitter Delaney Miller on the CIML Conference second team. They were joined on the squad by senior libero Sydney Otto of Ankeny.
Other second-team selections were senior middle hitter Emma Tallman of Dowling and junior outside hitters Ava Helming and Josie Pundt of Johnston and Chloe Jones of Waukee Northwest.
The Jaguars placed senior setter Reagan Angus and senior right-side hitter Jada Schmidt on the all-conference third team. Senior outside hitter Parker Olson of Ankeny was also a third-team pick.
Other third-team honorees were senior libero Sophia Ibach of Dowling, junior middle hitters Cameron Vogt of Waukee Northwest and Elise Jaeger of Valley, senior middle hitter Lilly Gehling of Waukee and junior outside hitter Ava Goldberry of Southeast Polk.
Earning all-conference honorable mention were senior middle hitter Myra Carlson and junior middle hitter Ava Wille of Ankeny and senior outside hitter Kendra Kasperbauer of Centennial.