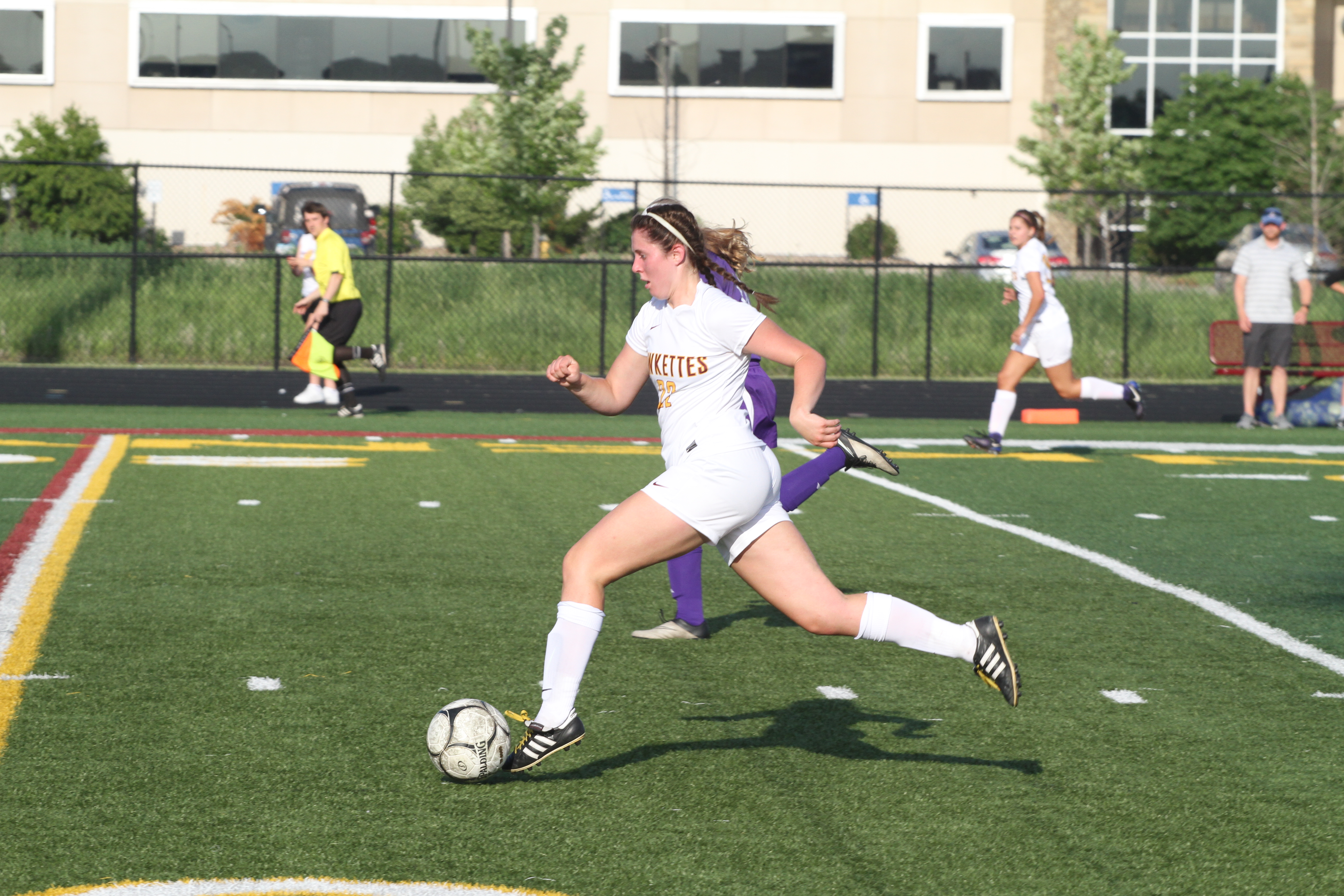 Ankeny's Alexis Legg scored four goals in the first 10 minutes of Wednesday's girls' soccer game against visiting Indianola.
And she wasn't done yet.
Legg later added a fifth goal, allowing her to break the school's single-season scoring record, as the second-ranked Hawkettes romped to a 10-0 victory in a Class 3A regional semifinal. The game ended at halftime via the mercy rule.
"I set many goals for myself going into the season, but that was not one of them," Legg said of the record. "I didn't think it was realistic at all."
The Augustana (S.D.) recruit has now scored 31 goals in 18 games, tied for second-most in the state behind Katie Moser of Spencer, who has 34. Legg eclipsed the school record of 30 goals set by Leslie Hansell in 2000.
"Alexis is all about the team," said Ankeny coach Dan Bertsch. "She is such a humble kid that she didn't even know that she was nearing the record. She just goes out and does what she does, and I couldn't be happier for her."
Chloee Kooker added a pair of goals for Ankeny, which improved to 16-2 on the season. The Indians finished at 7-11-1.
Last year, Kooker approached the scoring record as a sophomore, finishing with 25 goals. This year, she has become more of a distributor, helping Legg to break the mark.
"We're super excited for Alexis scoring all those goals. It's taking a team effort to get there," said Kooker, who is tied for the team lead in assists with six. "She's been on a roll this season, probably one of the best seasons I've seen and I play with her in club, too. She's been working her butt off, and she's a girl who is very humble about it. I'm very excited for her to get that (record). She deserves it."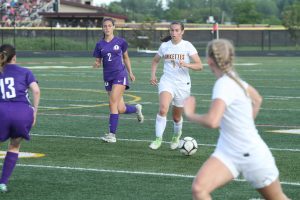 Riley Whitaker, Ellie Gretz and Kenzie Mackey also had goals for Ankeny, which will host Muscatine (11-6) in the regional final on Monday at 6 p.m. The Hawkettes are seeking their second straight trip to the state tournament.
"I think we've been building the whole season, and there's more to come," Legg said.
Bertsch would like to see Legg increase her scoring total.
"Hopefully, we've got four more games left, and she can add to her record," he said.