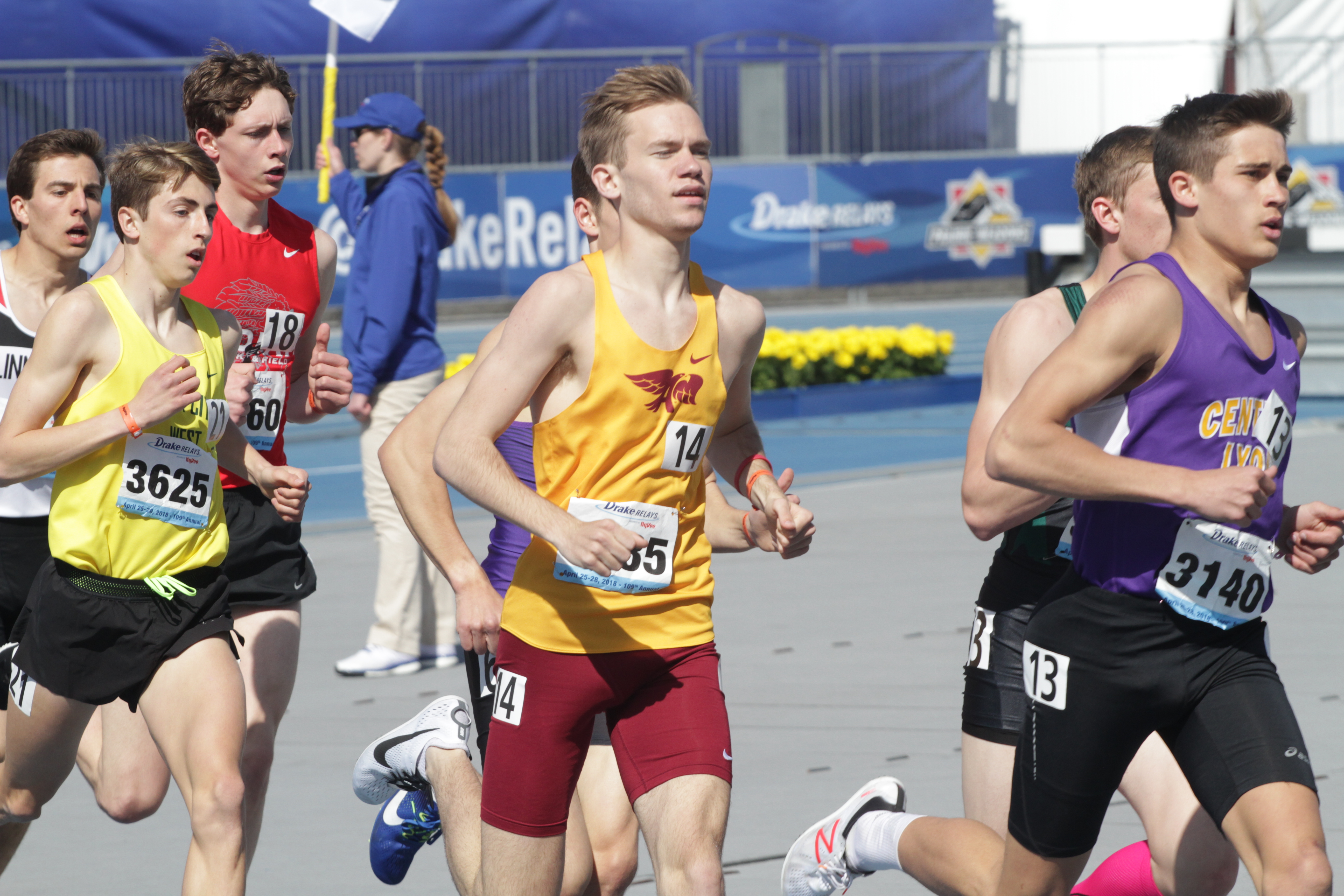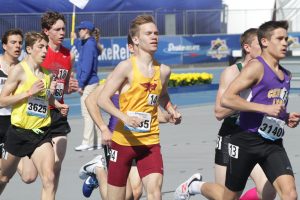 After winning a Class 4A state cross country title last fall, Ankeny runner Tim Sindt needed to find some extra motivation heading into his senior season.
He has found his ultimate goal.
Sindt wants to break the all-time Iowa record of 15 minutes 2 seconds. It's an ambitious goal, because his best time ever is 15:13.
Sindt won the Class 4A race a year ago in 15:23.7, edging Matthew Carmody of Dowling Catholic by about a full second.
"I truly believe that I can break the all-time record, and I'm using that as motivation to work hard in practices and stay excited for the season," Sindt said. "I believe that there will be other runners in the state that will improve a lot from last year, so I'm expecting some good competition from across the state this year."
Sindt was the only non-senior to place in the top seven at the state meet. He is No. 1 in the preseason individual rankings by the Iowa Association of Track Coaches.
Sindt is back to full strength after going through a turbulent offseason. He was diagnosed last January with Wolff-Parkinson-White syndrome, a condition where an extra electrical pathway causes an irregular, rapid heartbeat.
Sindt underwent surgery in February to correct the problem, then returned to the track team in the spring. He went on to place second in the 1,600 and third in the 3,200 at the Class 4A state meet.
Now, Sindt is looking better than ever.
"We keep reminding Tim that last year means nothing now, and that he will be targeted by every other contender in the state. There is no doubt in my mind that he will accept this challenge," said Ankeny coach Jon Lindaman. "I am confident he will continue to grow as a runner, and add to his already stellar running resume. He put a lot of quality miles in this summer, and worked his tail off in the weight room. I know he is shooting for an undefeated season and looking to drop time on every course this year."
Ankeny returns four of the seven runners from last year's team that placed 12th in Class 4A. Seniors Joey Reichenbacker and Jalen Elwell and junior Cole Buffington are back along with Sindt.
Reichenbacker placed 63rd at the state meet in 16:59. Elwell was 89th in 17:33, and Buffington finished 99th in 17:51.
The Hawks are 12th in Class 4A in the IATC preseason rankings.
"I believe that if our team keeps a good work ethic throughout the year we can be a top-five team at state," Sindt said. "Our coaches do an amazing job peaking us for the right time of the year, so we might not be top five at the beginning of the year but we're planning on working our way up by the end."
Aiden McCombs is among the team's other returnees. He was slated to run at the state meet before he suffered a sprained ankle.
There are 45 boys on the squad. Veteran runners Drake Strnad, Jaden Schuster, Mitch Pevestorf, Andrew Poock and Marc Medici all worked hard over the summer and are competing for varsity spots.
Freshman Carter Smith and sophomore Cael Cox are also in the mix.
"Carter is a very tough competitor and an outstanding triathlete, and he comes into the season looking to contribute and earn a varsity spot," Lindaman said. "And Cael is another guy who put in a lot of work this summer. Once he gains some race experience, I believe he has a chance to be a top-five runner for us."
The Hawks will open their season on Tuesday at the Ankeny Centennial Invitational. The meet begins at 5 p.m. at DMACC.
Lindaman said his team is hoping to peak in October.
"We will build off a strong summer, get better each race, and run our best races at the end of the season," he said. "We strongly believe we have a team that has the potential to be a top-five or top-six team in the state if we trust in our training and keep getting better each week."