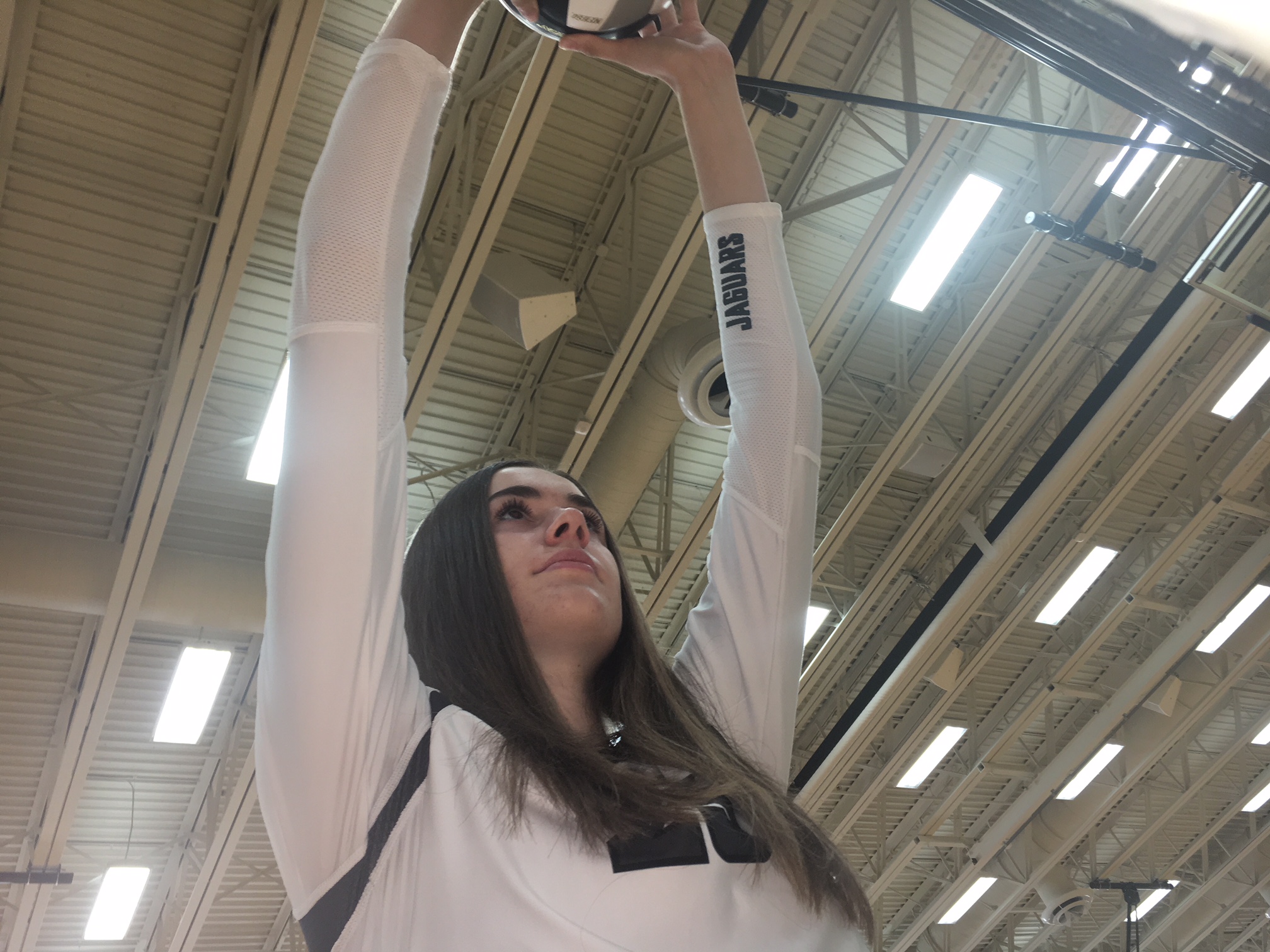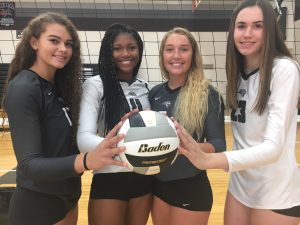 Kenna Sauer wasn't herself on the volleyball court last year.
After breaking her foot early in the season, the Ankeny Centennial outside hitter tried to come back later, but she didn't resemble the player who was named the captain of the Class 5A all-tournament team as a sophomore. She had just 105 kills as the Jaguars reached the Class 5A semifinals before losing to Valley, ending their three-year reign as state champions.
"Last year was just a different season," said Sauer, who earned all-state honorable mention. "We had a lot of different circumstances happen obviously, so this year we're just going to take it one day at a time and work with what we have and now we know what that feels like (to lose at state) and we don't want to feel that again."
Sauer underwent surgery last winter, forcing her to miss the basketball and track seasons. But she is now healthy and ready to go.
"I knew I wasn't going to be back on the court and jumping 100 percent right away," Sauer said. "It did take a little bit longer than I expected, especially because during club I wasn't playing how I wanted to play. But when it comes back, none of that really matters. I feel like I'm 100 percent now."
Sauer is one of four Division I recruits on a loaded Centennial roster. She has committed to play for Missouri.
Fellow seniors Megan Lively and Ari Winters are also back from last year's team that posted a 30-8 record, along with junior Devyn Robinson. The Jaguars are No. 1 in the Class 5A preseason rankings by the Iowa Girls' High School Athletic Union.
"We do have a lot of talent, but we're emphasizing that talent is not the main thing," Winters said. "Having the passion and working hard will get us way further than just solely talent."
Winters, an outside hitter, led the Jaguars last year with 274 kills. She has committed to play for the University of Denver.
Winters was a second-team all-state selection and joined Robinson on The Des Moines Register's all-CIML Elite team.
"This is my fourth year in the program, so I'm trying to help the underclassmen for future years to learn kind of how we roll with our traditions and everything," Winters said. "I want to help them be successful in the future."
Centennial boasts two of the state's top middle hitters in the 6-foot-3 Lively and the 6-1 Robinson. Lively, a Central Florida recruit, had 124 kills and 68 blocks as a junior.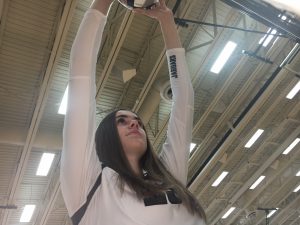 Robinson, who has committed to play for Wisconsin, was named to the Class 5A all-tournament team. She also earned Elite and Class 5A first-team all-state honors.
"I think this year holds a lot of promise for us," Robinson said.
Robinson won't be with the Jaguars when they open the season on Saturday by hosting the Centennial Invitational. She has been selected to play for the USA Volleyball youth national team and will be competing in the 2018 NORCECA Girls' U18 Continental Championship in Honduras, beginning on Saturday.
"That's so exciting for her," Winters said. "Of course we'll miss her, but she's doing great things obviously."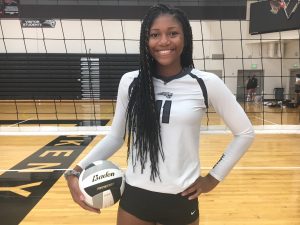 Senior right-side hitter Rachel Schon and junior middle/RS hitter Calea Jones could pick up some of the slack during Robinson's absence. They combined for 56 kills a year ago.
"This year it's great to have two huge middles and Ari and I (on the outside), and even our other players who aren't going to play in college are just awesome," Sauer said. "So that's why we're super excited for this season, and we think we can do a lot of good things."
Seniors Josie Magner and Riley Morgan are also expected to play key roles for the Jaguars. Magner, who will play the libero position, led the team last year with 32 aces and placed second on the squad with 226 digs.
Morgan contributed 34 assists and 13 aces as a junior. She will take over the setting duties.
"Riley is doing a phenomenal job of running our offense," said Centennial coach Jessica Rinehart. "She is one of the best setters in the state."
With so many offensive weapons at her disposal, the Jaguars will give Morgan plenty of options when she sets the ball.
"I do believe this team has the potential to be the most talented team we've had at Centennial. We have great, high-level players in every position," Rinehart said. "They are playing and practicing with intent. The ending hurt last year, and we're all trying to do everything in our power to write a different ending this season."