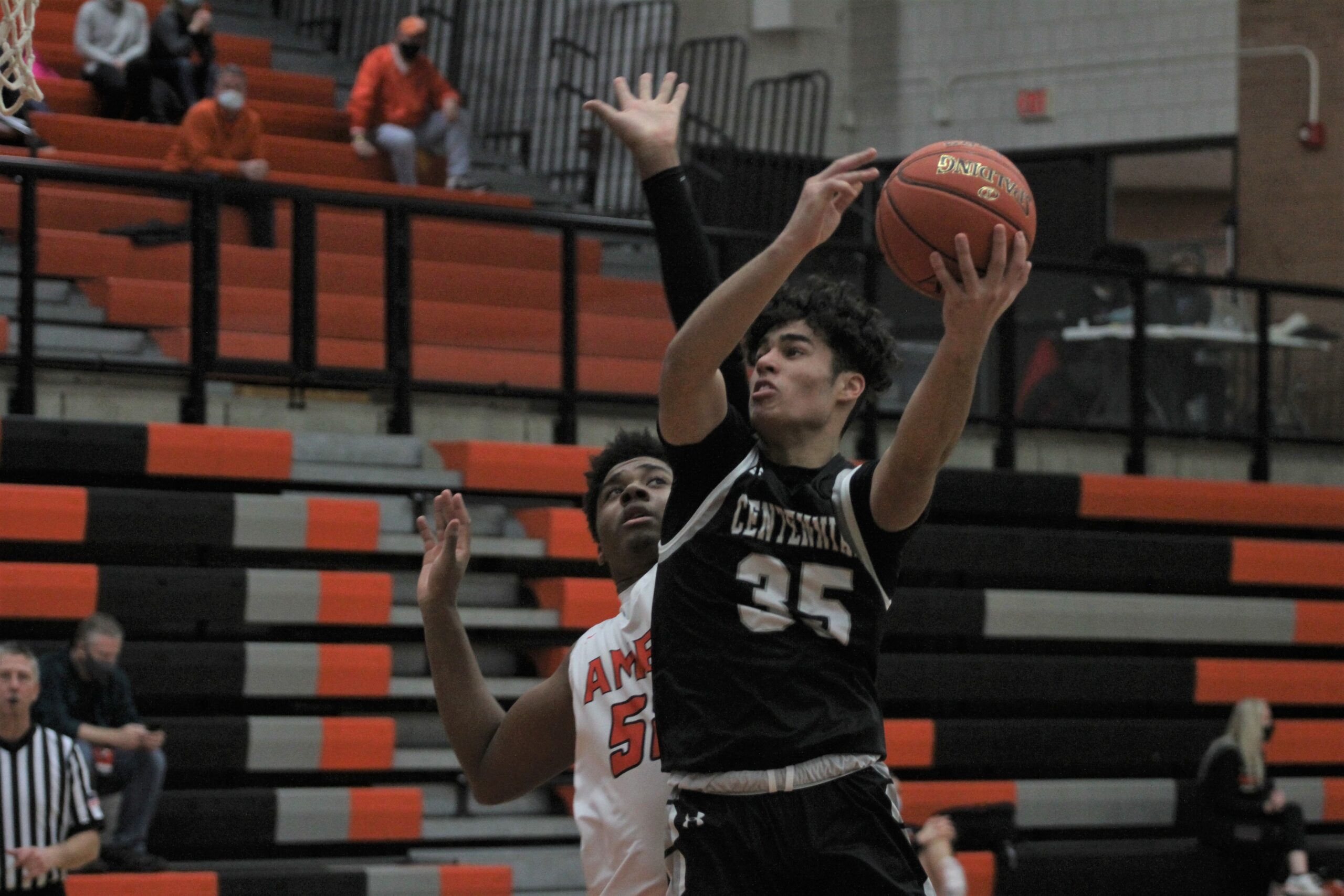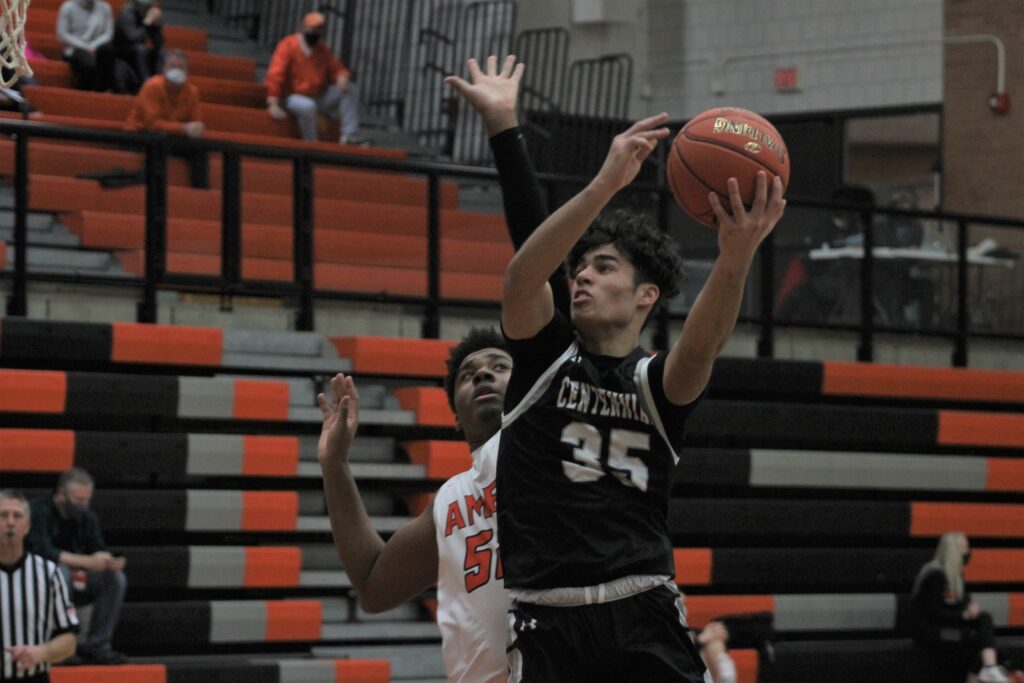 If the rest of the Central Iowa Metropolitan League didn't know about Ankeny Centennial's Lio Aguirre before Tuesday's game at Ames, they certainly do now.
The freshman forward scored 21 points and sparked a huge second-half rally as the sixth-ranked Centennial boys' basketball team rallied for a 55-53 victory over No. 2 Ames.
"We're capable of a lot. We're very underrated," said the 6-foot-3 Aguirre. "People think because we don't have a lot of size that we're not going to be a competitive team, but we play together, we play fast and we know how to win. They'll have to watch out for us."
Aguirre had 16 of his points in the second half as the Jaguars overcame a 37-24 halftime deficit. He scored eight consecutive points during one stretch of the fourth quarter.
Aguirre took advantage of Ames center Corey Phillips, who battled foul trouble throughout the game.
"I felt like I had a mismatch," Aguirre said. "I'm faster than (Phillips), so I can drive by him and score. If I score a couple, that gets my teammates open and then they can look to create, too."
Aguirre made a free throw with 53 seconds left to tie the game at 53-53. He then batted away an Ames inbounds pass with about 10 seconds to go, leading to the Jaguars' go-ahead basket.
Jaron Crews came up with the ball and quickly dribbled across midcourt. He then found Jackson Snyder for a layup with 6 seconds remaining.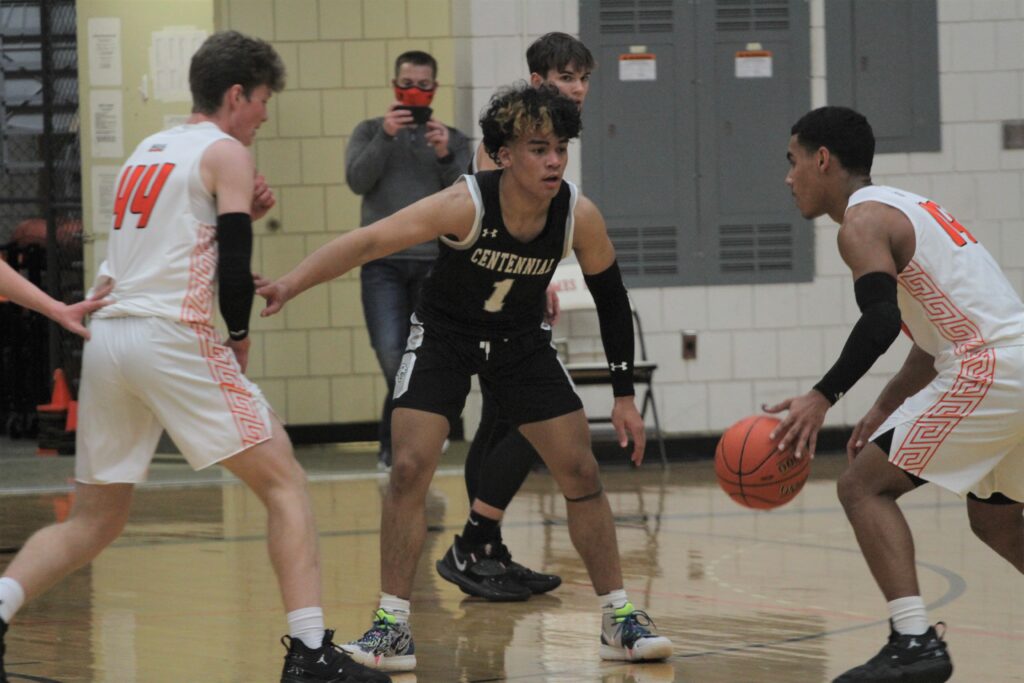 It was Snyder's only basket of the night.
"I was just doing that the whole game," said Crews, who dished out eight assists. "I didn't really have the flow, so I let Lio do his thing and Snyder was open, so I passed it to him."
After a timeout, Ames got the ball to Tamin Lipsey, but his desperation heave was off the mark at the buzzer.
The win allowed Centennial to take over sole possession of first place in the CIML Iowa Conference. The Jaguars are now 3-0 in the league and 4-0 overall, while Ames' records dropped to 2-1 and 4-1.
"I'm real proud of our guys," said Centennial coach Bob Fontana. "We had a really bad second quarter at both ends of the floor, so we challenged the guys at halftime. We just made one adjustment defensively, and on offense we talked about getting into a better flow and I thought our guys responded to the challenge. We just kept chipping away. I thought we had some huge stops in the fourth quarter, and that gave us a chance to win."
Lipsey had 18 points, five assists and four rebounds in the loss. Keyshaun Brooks added 16 points for the Little Cyclones, but only two of them came after halftime.
Colin McAleer had 11 points for Centennial. Chris Louis chipped in nine, and Brock Jensen added eight points and eight rebounds.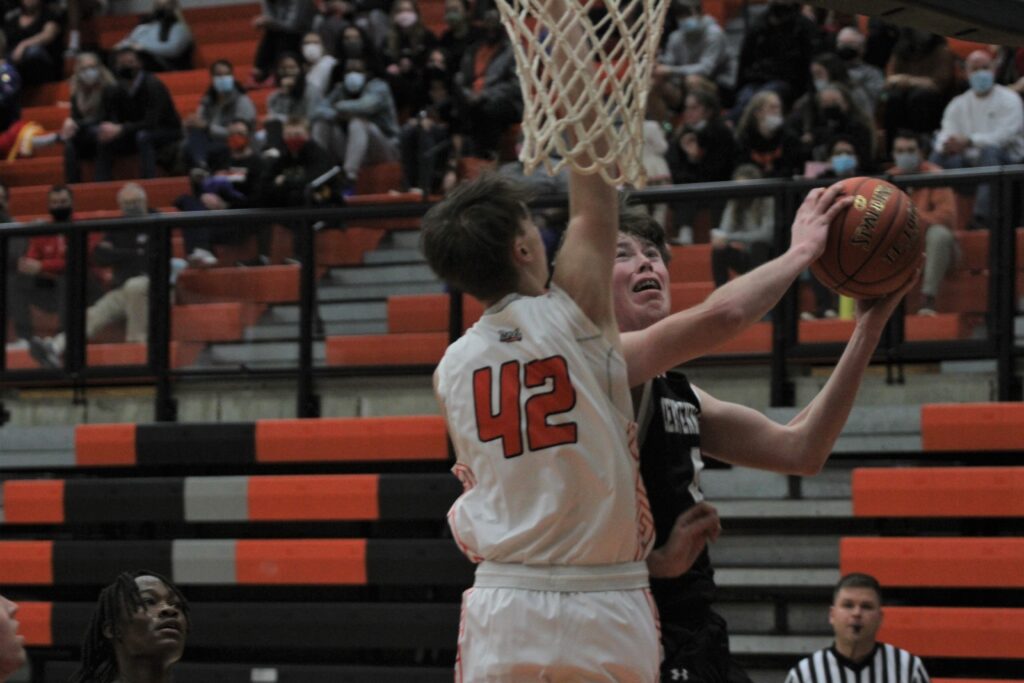 Ames led by as many as 15 points before Aguirre scored the final basket of the first half. He then had seven points in the third quarter as the Jaguars closed the gap to 45-40.
"The key was just not getting down on ourselves, knowing that we're a good team," Aguirre said. "We can come back if we're facing adversity. We know that we can come back."
Aguirre later made a nifty spin move for a basket to cut Ames' lead to 50-49 with 3 minutes left. About 45 seconds later, the lefty made a baseline jumper to put the Jaguars ahead.
"We've been playing with him since summer, and he's always been showing flashes of that," Crews said. "He's going to be a really good player."
Fontana often called plays for Aguirre during the second half.
"I think Lio grew up tonight," he said. "He's still trying to find his way. He's a freshman–he's only 14 years old. But my hat is off to the older guys, too. They gave kudos to some of the underclassmen after the game, so just the way they've accepted the younger guys is huge as far as your team chemistry."
Ames answered the flurry by Aguirre with a 3-pointer by Casey Mumm at the 1:56 mark, giving the Little Cyclones a 53-51 lead. But they never scored again.
"We were down, but we fought back and kept with it and got the win," Crews said.