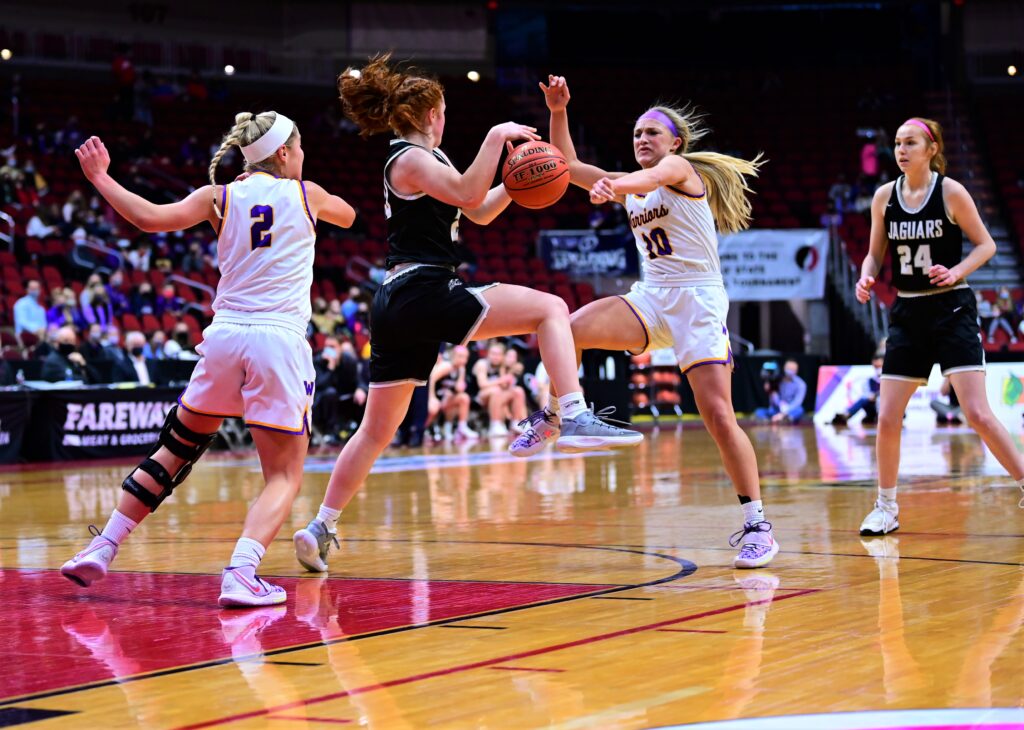 Waukee guard Katie Dinnebier was named the captain of the Class 5A all-tournament team after leading her team to the state title on Friday night at Wells Fargo Arena.
Dinnebier poured in 29 points as the top-ranked Warriors rolled to a 71-43 victory over No. 2 Johnston, avenging last year's loss to the Dragons in the Class 5A final. She went 11-of-14 from the field, including 4-of-5 from 3-point range, and also had four assists.
Dinnebier averaged 24 points per game as Waukee cruised to its second crown overall. The Warriors, who also won a title in 2015, won all three games at the tournament by more than 20 points.
Dinnebier was joined on the all-tournament team by Waukee teammate Peyton Kelderman. Kelderman had seven points, eight rebounds and four assists in the Warriors' 50-29 win over Ankeny Centennial in Thursday's semifinals.
Johnston's Jada Gyamfi and Aili Tanke were also selected to the all-tournament squad along with Iowa City West's Matayia Tellis and Cedar Falls' Anaya Barney.