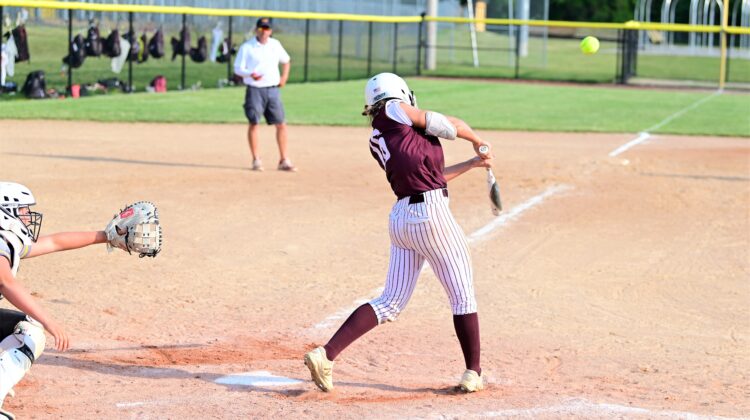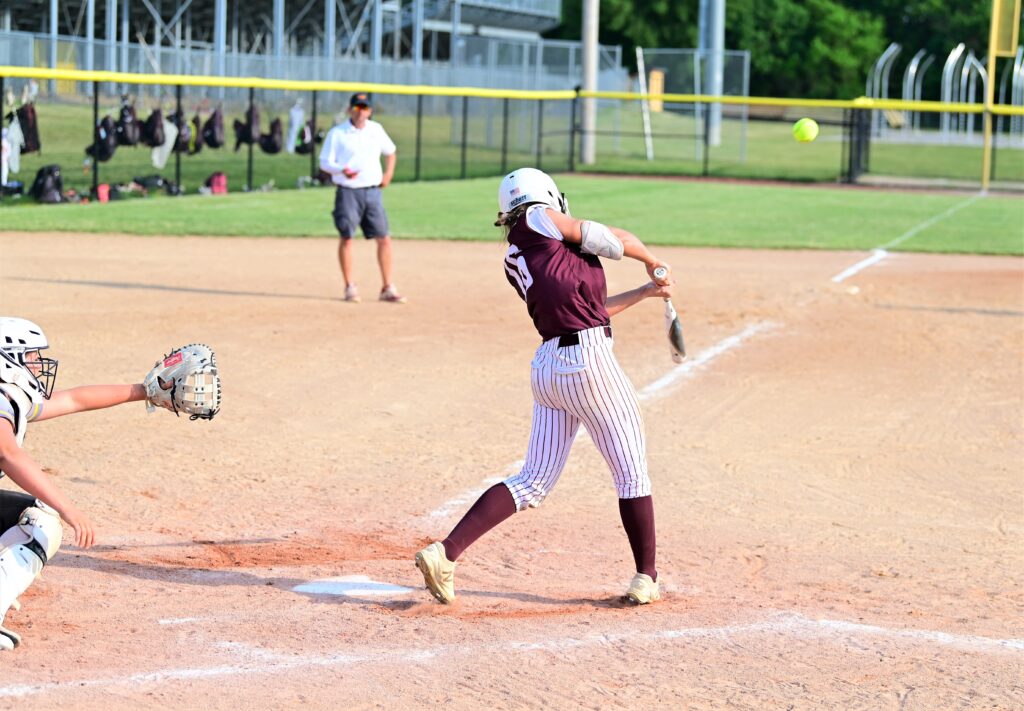 When the Ankeny softball team plays like it did on Saturday against Sioux City East, the 13th-ranked Hawkettes are a threat to beat any opponent in the state.
Ankeny pounded out 15 hits and rolled to a 12-0 victory over the Black Raiders in four innings in the 11th-place game at the Fort Dodge Invitational. The Hawkettes went 2-2 in the two-day tournament and are now 13-10 on the season.
"We played probably a perfect game–our best game of the year," said Ankeny coach Dave Bingham. "That's a good sign. We're halfway through (the season), and every win is extremely valuable as far as your placement (for the postseason) and where you're going to go. But I think ultimately we're really going to be dialed in once we get our body, mind and soul together."
Kendra Winfrey (7-3) tossed a two-hitter against Sioux City East for her second shutout of the season. She walked one and had eight strikeouts.
Marina Carter led the offense, going 3-for-4 with a double and a home run. She hit a solo blast for her third homer of the year.
Eva Fulk went 3-for-3 and scored two runs, while Ashtyn Billings went 2-for-2 with a triple and two RBIs. Hannah Hogan went 2-for-3 and drove in two runs.
Larissa Miller also went 2-for-3. Praze Buchan doubled and knocked in a run.
Brylee Hempey had both hits for Sioux City East (10-15), including a double.
Earlier on Saturday, the Hawkettes dropped an 8-4 decision to Atlantic–the No. 7 team in Class 3A–in a consolation game. The Trojans (21-5) avenged an 8-3 loss to Ankeny on June 11 at the Creston Invitational.
Billings (5-3) took the loss. She allowed six runs–none of them earned–in the first 1 2/3 innings.
"With the short turnaround (from Friday), I think we were a little stale with the team that we had already played well against a week ago," Bingham said. "We made some errors and just couldn't bounce back."
Carter went 3-for-4 with two doubles and two RBIs in the loss. Mariah Parton went 3-for-3 and scored a run, while Madeleine Murphy had one RBI.
On Friday, the Hawkettes opened the tournament with a 2-1 loss to Central Springs, the No. 6 team in Class 2A. After Ankeny took a 1-0 lead in the fourth inning, the Panthers (17-4) answered with a two-run double by Abby Pate in the bottom of the fifth.
Billings took the loss, allowing no earned runs on seven hits. She walked none and had four strikeouts.
"We played a good game," Bingham said. "We just didn't hit the ball."
Hogan went 2-for-3 for the Hawkettes. Gillian Overturf doubled, and Fulk scored the team's lone run.
Ankeny then rebounded with a 12-5 victory over Sioux City Heelan in the consolation bracket. Heelan (18-6) is the No. 14 team in Class 3A.
Carter tripled and drove in four runs in the win. Reagan Enright knocked in three runs.
Hogan went 3-for-4 with a double and one RBI. Hailey Uemura added a solo home run, her first of the season.
Kayla Brummer (1-3) picked up her first win of the year. She pitched 5 2/3 innings, allowing no earned runs on two hits and recording four strikeouts.
"We had a long delay before that game because we didn't have any umpires," Bingham said. "But after we got down then we really exploded offensively."
The Hawkettes will host a CIML Iowa Conference doubleheader against Mason City (4-19) on Monday. It will be Senior Night.
"We're inconsistent, and our girls know that," Bingham said. "We can pretty much beat anyone when we're playing well. And it's ok if we make an error or two, but we just can't afford to make three or four.
"We've had a crazy rollercoaster year, but we're just hoping we're smiling when we pull into the finish line," he added.