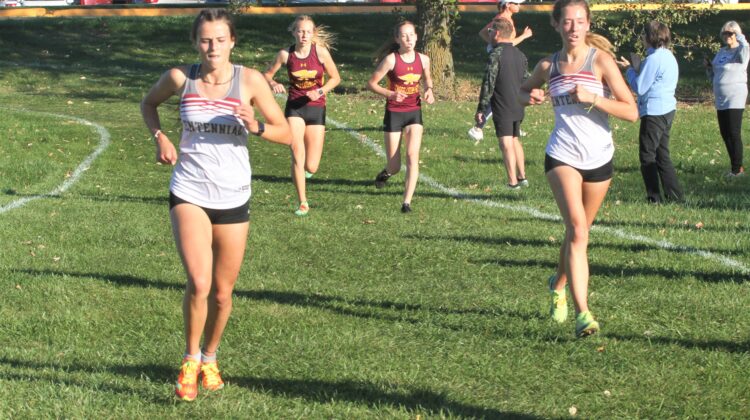 For the first time ever, all four of the Ankeny and Ankeny Centennial cross country teams will be competing in the Class 4A state meet in the same year.
The state meet will be held on Friday and Saturday at Lakeside Golf Course in Fort Dodge. The Class 4A girls' race will be held on Friday at 10:30 a.m., with the Class 4A boys' race to follow at 11:15. The Class 4A awards ceremony will be held at noon.
The ninth-ranked Centennial girls' team is making its eighth state-meet appearance in the nine-year history of the program. The Jaguars placed third a year ago, their highest finish ever.
"I think we can realistically get into the top five," said Centennial junior Rondi Quass. "I think that would be a great goal for us."
Quass is currently ranked 13th as an individual. She took 14th as a sophomore.
"I think my goal is just to get top 15 and hopefully get a PR," she said.
The No. 10 Ankeny girls' squad has qualified for the second straight year. The Hawkettes finished 12th last season behind a sixth-place finish from Lauren McMahon, who is now competing for Iowa.
Ankeny boasts a lineup that includes five freshmen. Leading the way are Alli Macke and Drew Beason, who are ranked fifth and 12th, respectively, in Class 4A.
"We want to get top 10 (as a team)," Beason said.
Macke, the CIML Iowa Conference champion, has finished no lower than fourth at all eight of her races this season.
"I think we're all just super excited for state," Macke said. "Everyone is just going to put it all on the line and try and run as hard as we can. I'm just going to go out and run–maybe even go for a top-three finish, or top-five would be great.
"I think I've just got to be ready because it's a morning race. We haven't had many of those this season. Just to make sure I eat the right things the day of and the night before, and just be ready to run," she added.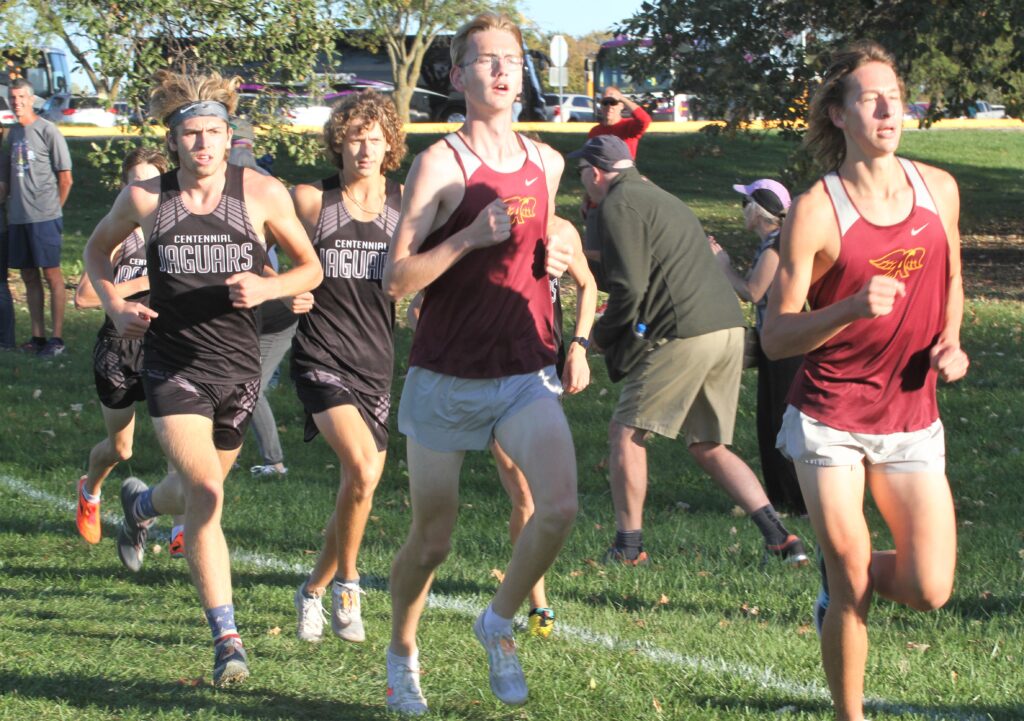 The No. 11 Centennial boys' team is making its third state-meet appearance. The Jaguars placed ninth a year ago, the highest finish in school history.
"I think we want to work together to be a little tighter as a pack," said Centennial senior Karsten Peters. "(We want to) have our top four guys within 15 or 20 seconds of each other. I'm hopeful that we'll have an even better race than (the district meet)."
The No. 12 Ankeny boys' squad has qualified for the first time since 2018. The Hawks are led by junior Levi Hill, who won the Iowa Conference title earlier this month before placing sixth at a loaded district meet that was dominated by No. 1 Sioux City North.
"We were ranked 10th (a week ago), and those next five teams ahead of us are pretty close," Hill said. "I think we're in contention with any of them and can compete with them. If we leave it all out there and have a good day on the course, I definitely think we have a chance for a pretty good finish."
Ankeny placed third at the district meet, finishing six points behind Centennial. The crosstown rivals have split six meetings this season, alternating victories along the way.
"We ran into a really great Centennial team (at the district meet)," Ankeny boys' coach Jon Lindaman said. "(But) the depth of our 5, 6 and 7 runners is a strength for us in a larger field of runners."