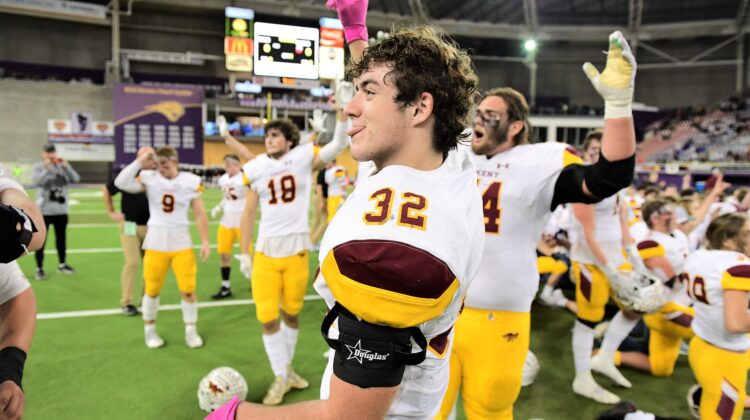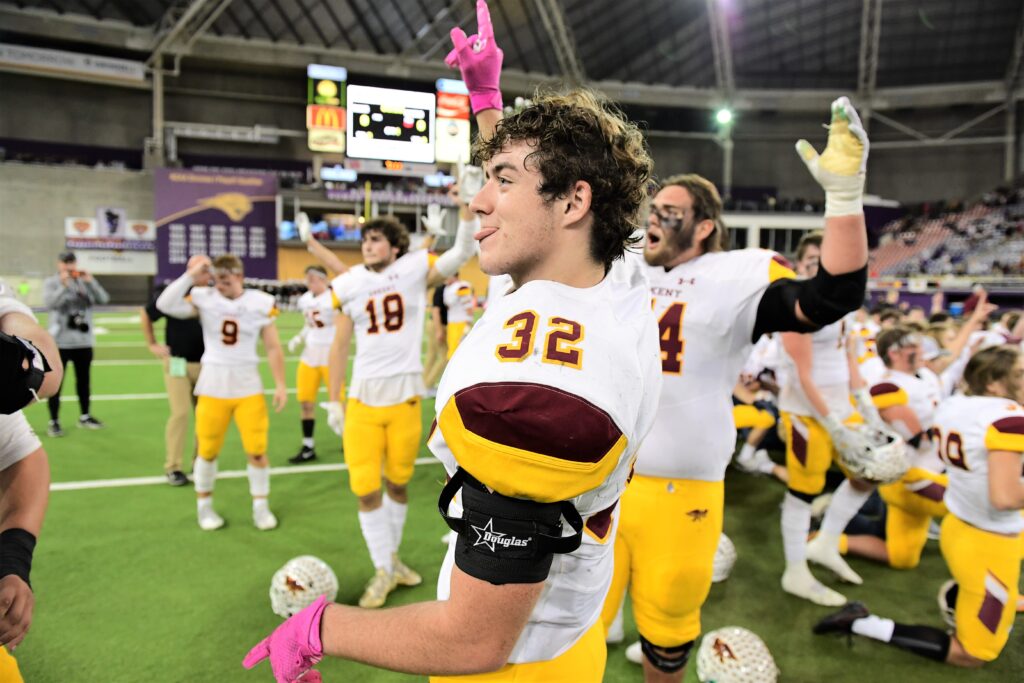 Colin Kadolph and the Ankeny football team are one win away from defending their state title.
Kadolph rushed for 183 yards and scored four touchdowns to lead the Hawks to a 35-13 victory over Valley in the Class 5A semifinals on Friday at the UNI-Dome in Cedar Falls.
"He makes me so proud," Ankeny defensive lineman Braden Simonsen said of Kadolph. "He makes those big plays. He's tough."
Kadolph scored on runs of 62 and 5 yards. He also caught a 52-yard touchdown pass and returned a kickoff 89 yards for another score.
"He's fun to watch," Ankeny coach Rick Nelson said. "And when he gets open, he's really fast. I'm just really proud of him. He's protecting the football and running hard. When we're 2nd-and-3, you've got a lot of options. And that's what was happening tonight. We were winning first down, and that was a big part of the game."
Ankeny (10-2) avenged an earlier 38-35 loss at Valley. The Tigers (9-3) racked up 436 yards in that win, but were held to just 248 yards on Friday.
Tamden Webb-Tate had an interception for the Hawks, who will play Southeast Polk (11-1) in Friday's championship game at 7 p.m. The Rams will be looking to avenge last year's 42-14 loss in the Class 4A final.
"It feels great," Simonsen said. "It's always fun playing in these big pressure games with a lot of stakes."
Check back later for much more on the Hawks' semifinal win.