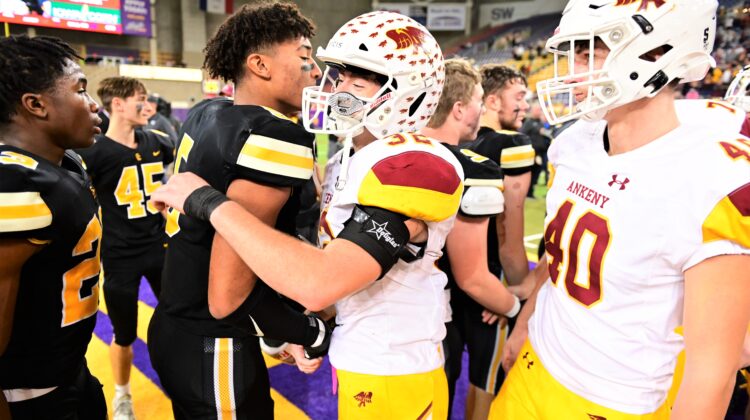 (Story by Rob Gray)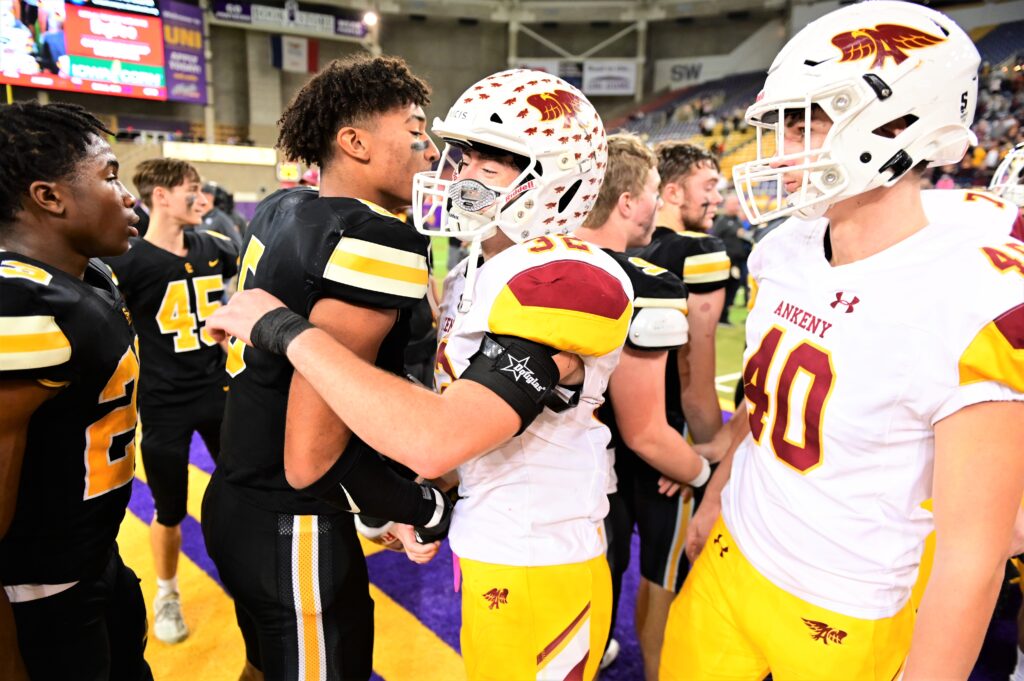 It hurts to watch.
You're helpless.
The game is essentially decided and the opposing team is flexing and raising its arms on the sideline with 3-plus minutes left. That's where Ankeny's football players found themselves late in Friday night's 24-7 rematch loss to Southeast Polk in the Class 5A championship game and — you know — that stings.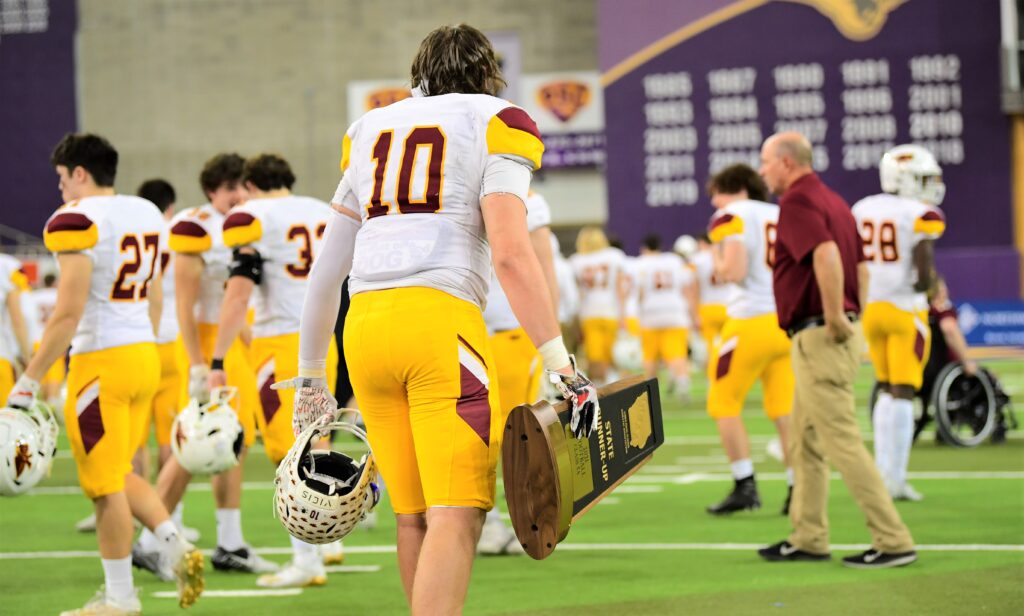 "That's a good team," said Hawks linebacker Sean Gavin, who had 1.5 sacks in the defeat. "Gotta give it to them. They played better than us on this night."
Ankeny (10-3) was poised to win its first back-to-back state titles in school history, but the Rams (12-1) made all the key plays down the stretch en route to their team's first state football championship at any level.
"We're super excited," said Southeast Polk star Xavier Nwankpa, who stewed over a 42-14 loss to the Hawks in last season's Class 4A title game at the UNI-Dome. "This was our year. We had a bunch of seniors back, a bunch of good leaders. We were excited. … We bought in all together and just got after it."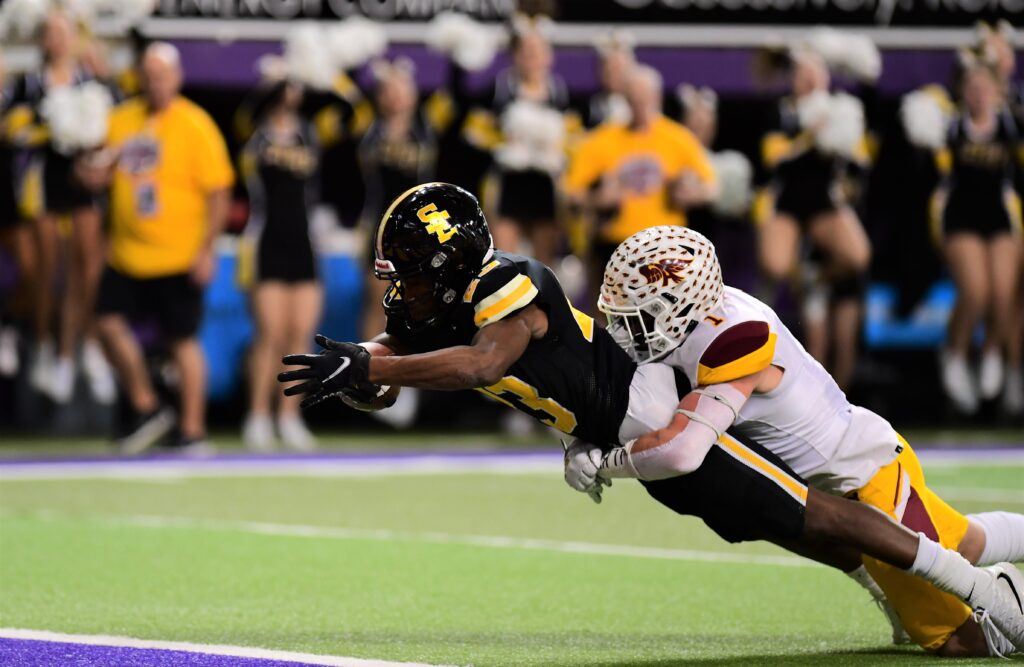 It was not total domination, despite what the final score indicates.
The Rams led 10-7 at halftime and the teams' total offense was separated by a mere one yard. Southeast Polk had bolted to a 10-0 lead early before Ankeny battled back with a touchdown drive capped by Colin Kadolph's 31-yard run to the end zone.
Order had seemingly been restored for the Maroon and Gold faithful. The Hawks headed to the halftime locker room knowing they'd get the ball to start the second half, but a three-and-out offensive series after the break helped set the tone for what would come.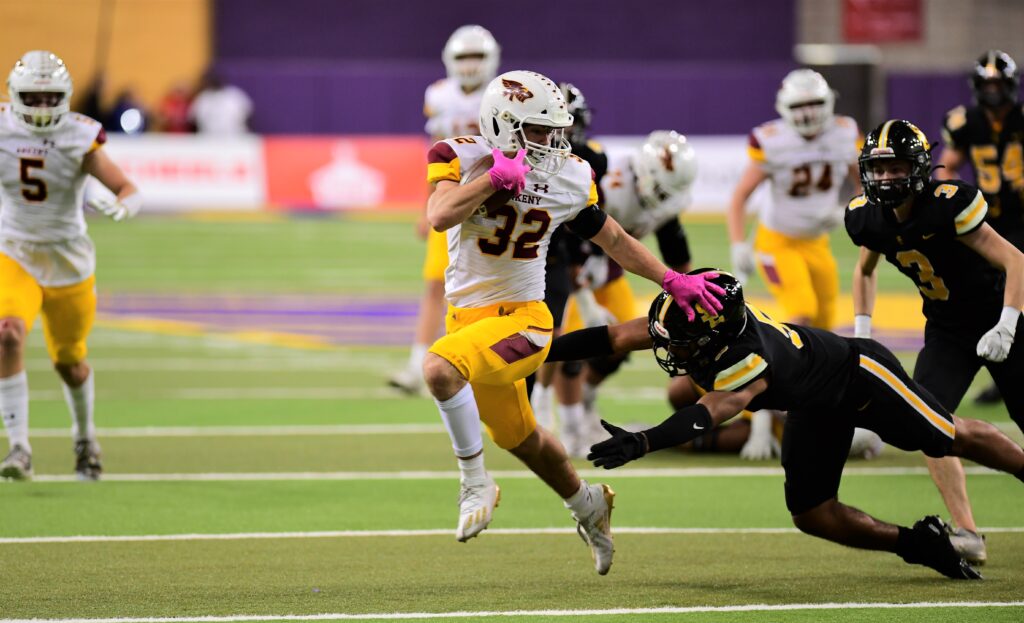 "We just struggled getting first downs on offense the whole night and that was our goal the whole night — just getting first downs and marching down the field to score," said Ankeny standout receiver Brady McCullough, who totaled 73 of his game-high 87 receiving yards in the first half. "They did a lot of different things. They brought that outside linebacker a lot and that kind of affected our run game a lot because we're just more a spread out offense, but there's a lot of things I wish I could have done and our whole team could have done differently on the offensive side of the ball, but they just had a better game than us. They took advantage of our mistakes."
Even the successes.
When Ankeny punter Max Pelham skillfully dropped a kick at the Southeast Polk 1-yard line early in the second half, it popped immediately to the sideline.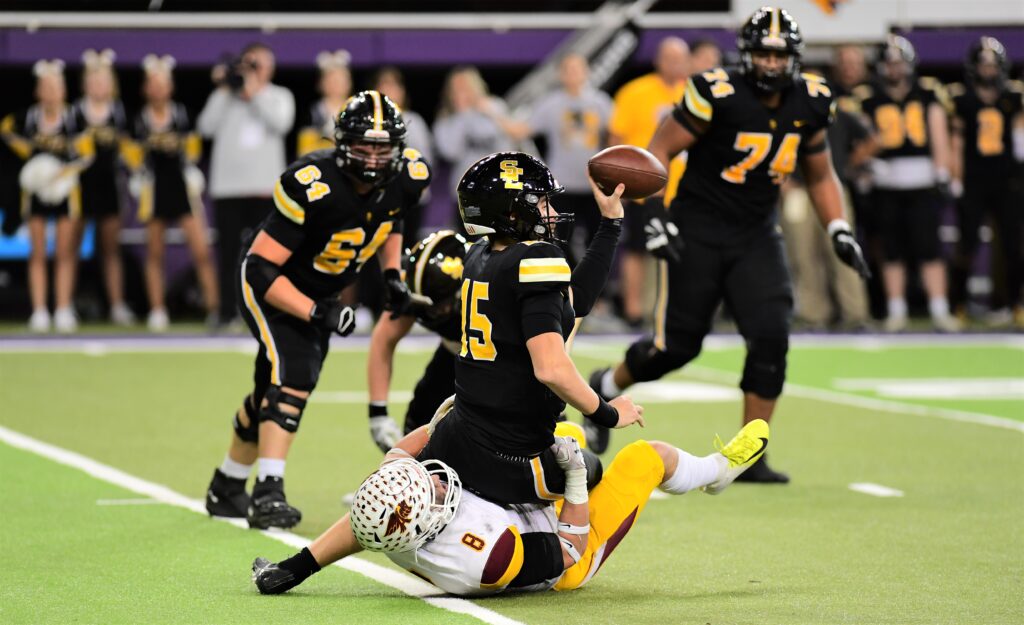 The Hawks had won the field position battle — or so it seemed. The Rams had not successfully converted a third down until that drive, but they then did it four times, always by a yard or two.
Almost 10 minutes later, Southeast Polk running back Abu Sama plunged into the end zone on a 3-yard run and the Hawks were on their heels, down two scores, early in the fourth quarter.
"It takes a mental toll," said Ankeny senior defensive lineman Braden Simonsen. "They're a really good team. They've got really good athletes who are gonna make good plays at times that they needed. They just made more of those than us. We didn't make the plays we needed to and that's why we lost."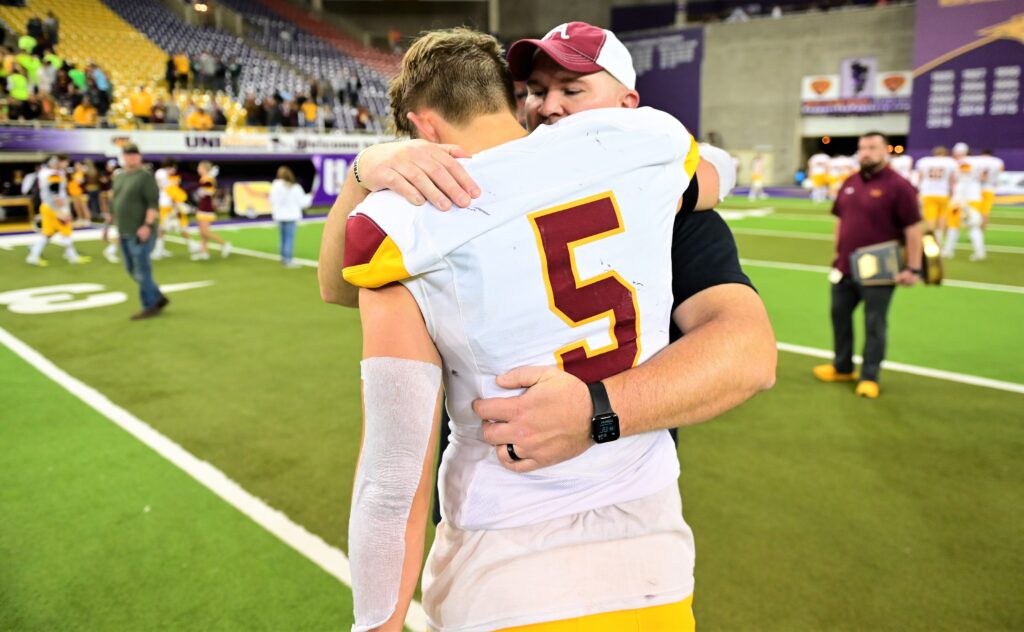 Again, that stings. Obviously. But give it up for Southeast Polk, which wilted down the stretch in last season's title game and rose up instead this time around.
"Two physical teams," said Rams coach Brad Zelenovich, who coached at Ankeny for two seasons before leaving in 2015 to take over the Southeast Polk program. "Elite speed on both sides. That's why you lift all those weights in the summer, that's why you do all the things you do. … (That 99-yard drive), that kind of broke their back a little bit and we executed and got some third downs and fourth downs. Credit to our kids."
Still, before what will undoubtedly (and deservedly) go down in Southeast Polk lore as "the drive," it's a stop that may have presaged Friday's result.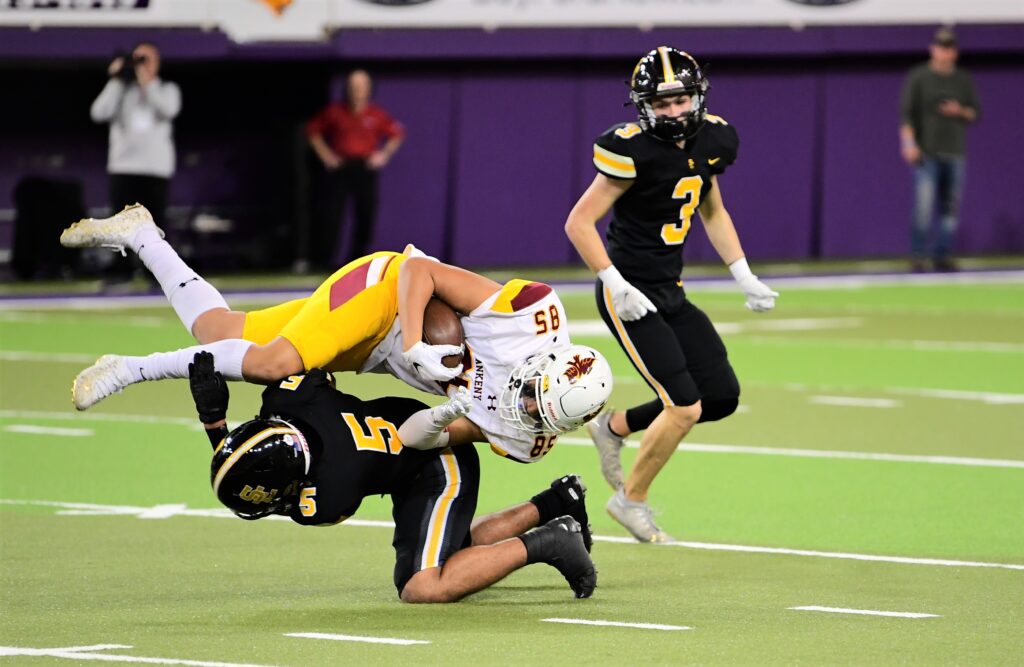 Ankeny faced a fourth-and-one at the Rams' 6-yard line early in the second quarter. A promising drive that included a 37-yard connection from quarterback JJ Kohl to McCullough had set the stage for a game-changing moment.
That came — but in Southeast Polk's favor. The Rams' Gavin McCrory came unimpeded from the edge to stop Kadolph short of a first down.
If Ankeny gets that first down, the game may have unfolded differently. But the key tackle by McCrory made that a moot possibility.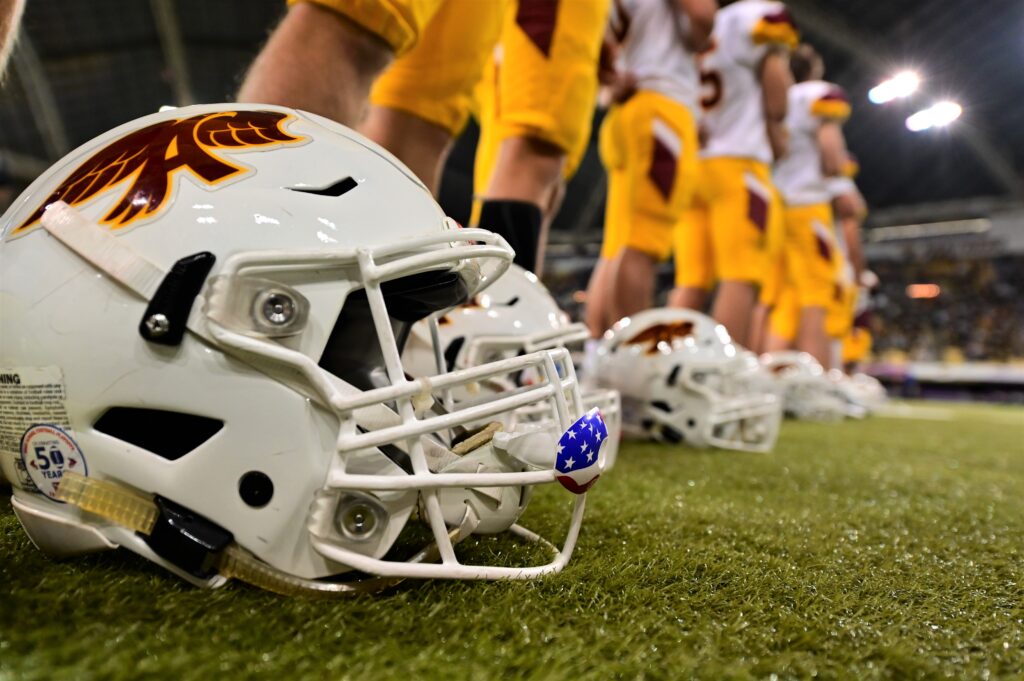 "I think I messed up when we went for that fourth-down play," Hawks coach Rick Nelson said after commending his team's effort. "I should have had somebody cover the outside and that kid came off the edge and smacked us. So shame on me. I know better than that. That was huge for momentum. We could have had a chance to be (up) 14-10 and maybe — and then the long drive they had where they started at the one. Took about 10 minutes off the clock. I think our defense was just spent. They made first down after first down after first down. I really like our kids. We have great kids. I know at times it probably didn't look great, but I know they were fighting. It was just unfortunate. we just couldn't get any momentum going. I think if we could have made that first down — I go back to that. I'm just mad at myself. I just think that was a huge turning point in the game."
It hurts to be mad. To have any ifs, ands or buts. But sometimes the other team just makes the plays you couldn't. Games can be like that — and despite Friday's outcome, the players who basked in championship glory know the ones who endured defeat were just like them a year ago.
"We grew up with some of those guys," Nwankpa said. "We hang out on the weekends and stuff, so getting to know them, and being (how) that last game ended like it did last year and finishing like it did this year, that's just nothing else you could ask for."