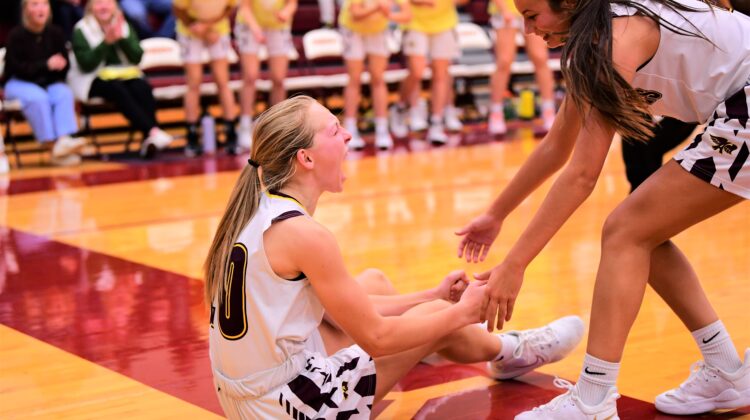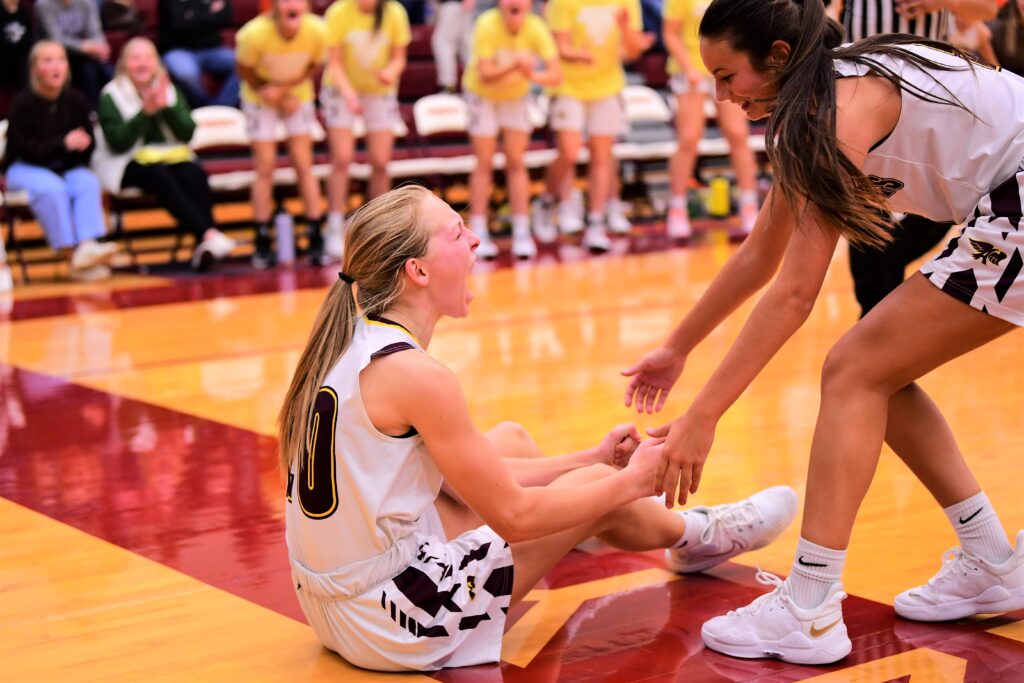 A year ago, the Ankeny girls' basketball team posted the first winning season since the split into two high schools.
On Tuesday, the Hawkettes' program took another huge step forward.
Ankeny closed out the game with a 13-5 run to post a 51-43 victory over visiting Valley, the No. 6 team in Class 5A. It was the Hawkettes' first win over a top-10 opponent under coach Dru McAnelly.
"It's definitely (the biggest win we've had) this early in the year," said McAnelly. "I don't know if it's the biggest (overall), but this early in the year it's definitely a statement win for us."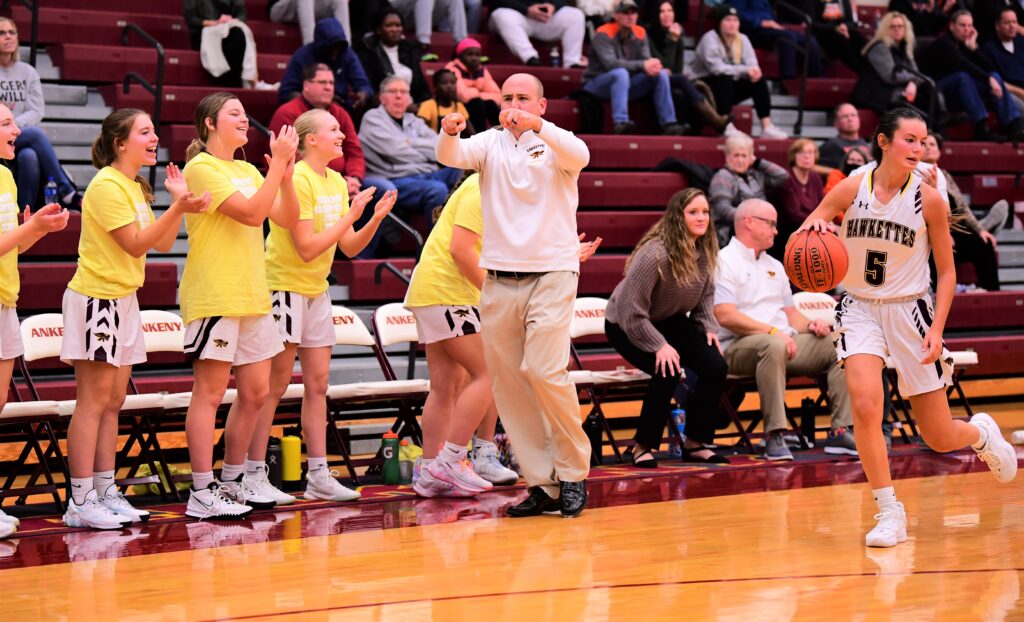 Ankeny improved to 3-1 on the season while handing the Tigers (5-1) their first loss. The Hawkettes showed that last year's 10-7 campaign might just be a stepping stone to bigger and better things.
"We've had a few big wins," said junior guard Jenna Pitz, who had 14 points and three steals in the victory. "It's just exciting with the new team. We had a lot of new people experience it for the first time, so it's awesome to experience it with new people."
Freshman guard Savannah Gage is one of the newcomers who has made an immediate impact. She went 7-for-7 at the free-throw line and scored a team-high 17 points on Tuesday.
"We played really well as a team," Gage said. "We came out and accomplished what we wanted to do."
There were six ties and five lead changes before Ankeny pulled away in the final 6 minutes. Pitz made two free throws with 5:51 left to break a 38-38 tie, then Gage converted a steal into a 3-point play with 3:59 remaining to give the Hawkettes a 43-38 lead.
"It wasn't just me, though," Gage said. "It was a team effort. Everyone did their part to get the win."
Jasmine Moser scored off her own miss with 2:35 left to extend Ankeny's lead to 47-40. Pitz and Gage then followed with two free throws each to seal the victory.
"It felt really good," Pitz said. "We worked hard this week. We had some of the scout boys come in and they helped get us ready for this game. It was a huge win for us."
Jadyn Filling had a career-high 10 points for the Hawkettes, making 2-of-5 3-point attempts. She also dished out four assists.
Moser had seven points and five rebounds. Katelyn Anderson grabbed seven boards.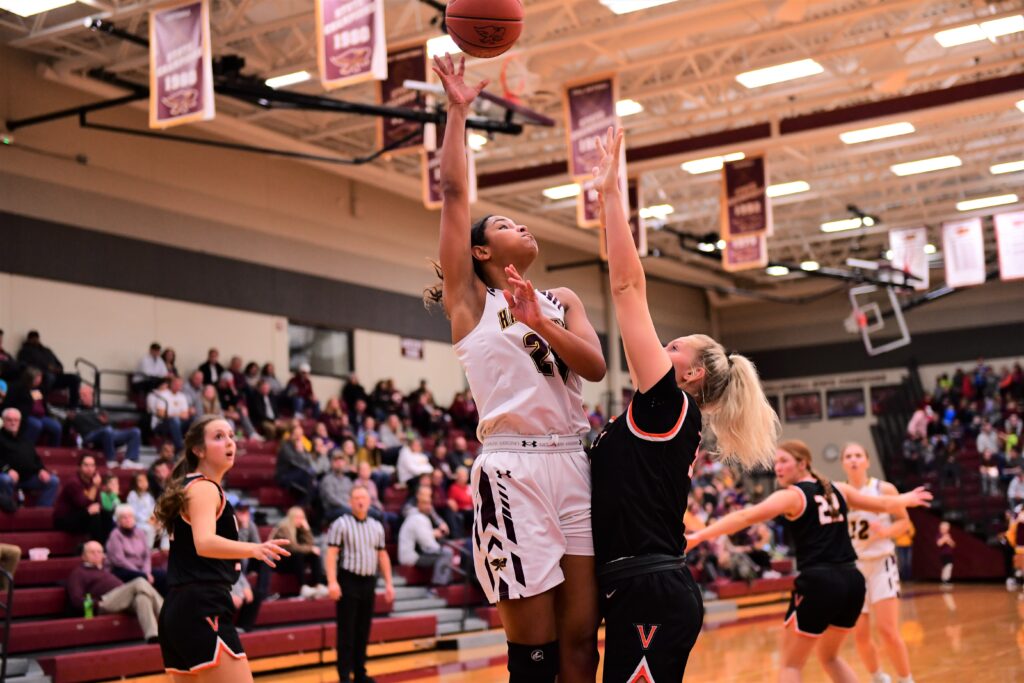 "The girls really stepped up tonight," McAnelly said. "We were really focused the last couple days in practice, and they really bought into the scouting report and man, they went out and executed. Just played total team basketball. It was an awesome win."
Ankeny overcame a 21-point, seven-rebound effort from Valley sophomore Sophia Hope. She scored 10 straight points in the second quarter as the Tigers turned a 22-16 deficit into a 26-22 lead.
But the Hawkettes got baskets from Gage and Pitz to tie the game at halftime, then McAnelly made some defensive adjustments at halftime to slow Hope down.
"We got our girls on the right shoulder there, and I thought our guards did a better job of digging in the post and making them throw out with good closeouts," McAnelly said.
Valley opened the third quarter with an 8-3 run before Ankeny rallied. Pitz answered with a drive for a layup, Filling converted a steal into another layup, and Gage added a pair of free throws to give the Hawkettes a 35-34 lead.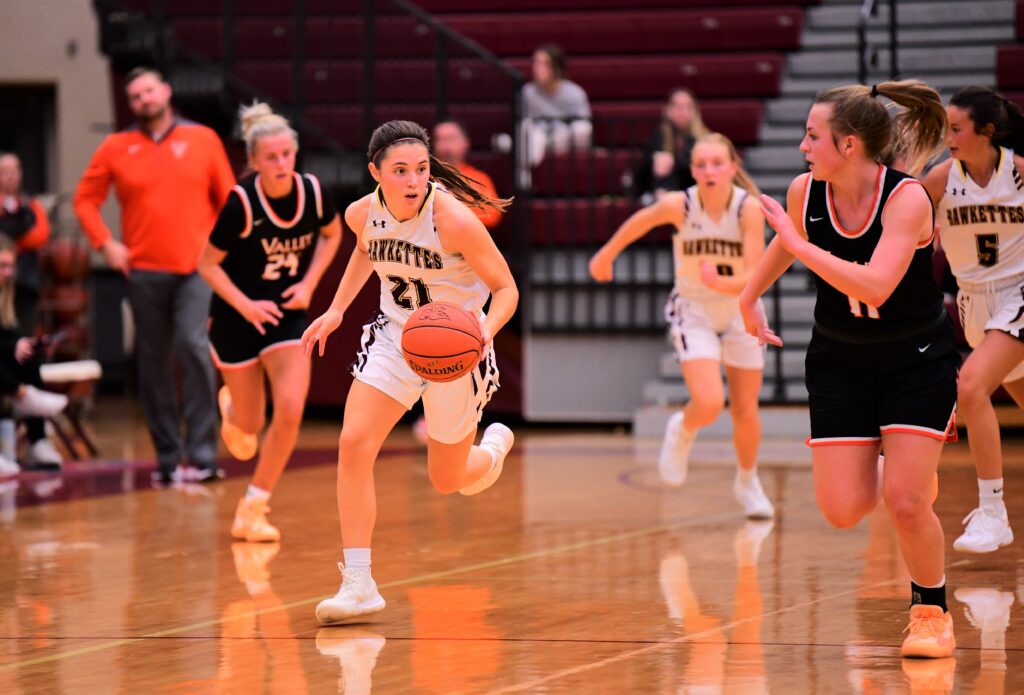 "We were confident," Gage said. "We just knew it was going to be a challenge, and we were ready for it. We just had to play together and stay together through the adversity."
Gage's steal and 3-point play midway through the fourth quarter proved to be the dagger.
"She plays on the same AAU team with me, and I've gotten to know her well over the years," Pitz said. "She's a great team player, and I love playing with her."
Ankeny will host a CIML Iowa Conference game against Marshalltown (0-5) on Friday. The Bobcats are struggling, having lost five games by an average of 40.6 points.
"Our statement after (Tuesday) was, 'We're happy but we're definitely not satisfied,'" McAnelly said. "We've got to take it one day at a time, and we talked about getting one percent every day so get back to work tomorrow and keep getting better."