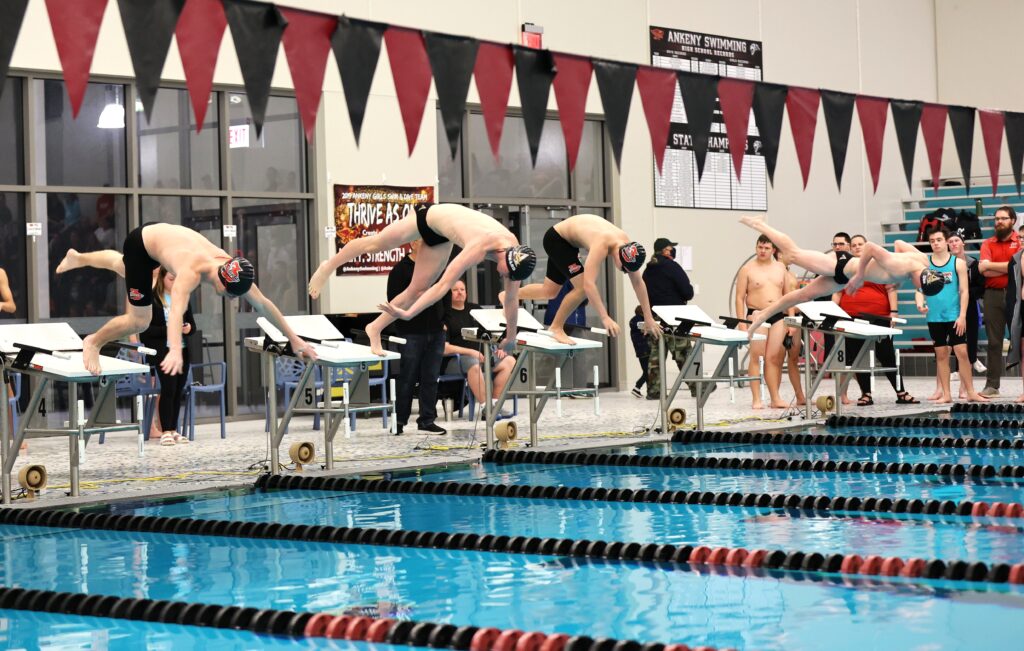 Ankeny boys' swimming coach Justin Crouch felt much better about his team's performance on Thursday than he did 48 hours earlier.
After the eighth-ranked Hawks were sluggish in a win at Indianola on Tuesday, they came out two days later with a different mindset and cruised to a 133-37 victory over visiting Fort Dodge in a CIML Iowa Conference dual meet at Trail Point Aquatics Center.
"We swam really well," said Ankeny coach Justin Crouch, whose squad improved to 3-0 in the league and 5-1 overall. "We came out a little more aggressive in races which was great to see. You really never know what races at the end of the season will bring, but this was our first meet at home in a while and we really came out and swam with a lot of confidence and intensity at the start of the meet. I was really impressed with the amount of effort, and the times really showed."
Ankeny won 10 of the 11 events and swept the top three places in five individual races. The Dodgers' lone victory came in the 100 freestyle.
Nicholas Robie won two individual events for the Hawks. He took the 200 freestyle in a time of 1:54.33, then later captured the 500 freestyle in 5:11.47.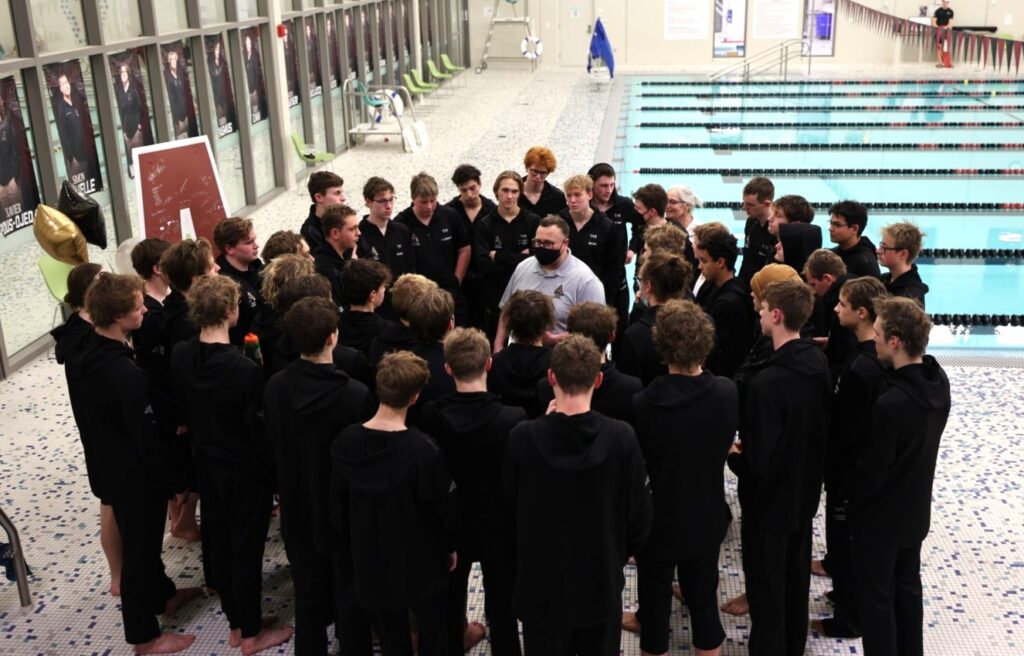 Zach Zinn took the 50 freestyle in 22.84, winning a close race against teammate Calvin Howard. Howard was the runner-up in 22.87.
Ankeny also got victories from Brock Peterson in the 200 individual medley (2:05.46), Roe Denny in the 100 butterfly (58.00), Owen Schwebach in the 100 backstroke (56.44) and Nathan Neppl in the 100 breaststroke (1:04.52).
"The lineup was definitely mixed up, but it was a great opportunity to try some guys in a lot of different events and I feel like we found some guys excel in places that I wasn't really expecting," Crouch said. "The continued hard work in practice might be starting to show a little bit. I think this is a good omen to our varsity in terms of seeing some success late in the year when you are tired and being able to race tired. If you don't get up and race tired, it is really hard to get up and race rested."
Ankeny took the top two places in all three relay events. The foursome of Andrew Law, Hudson Griffin, Schwebach and Devin Thornton won the 200 medley relay in a time of 1:43.22.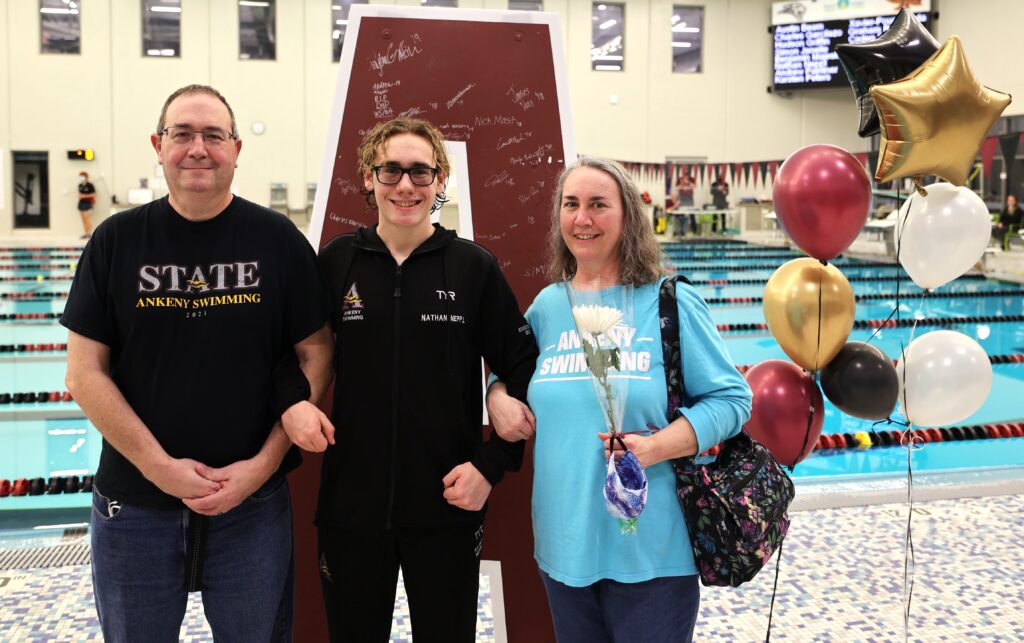 Griffin was among the swimmers who were honored on Senior Night.
"All in all, a lot of memories were made," Crouch said. "The guys were really excited to race in front of friends and family, and it showed tonight. It was a great effort by all involved. I am just really proud to be able to be a part of it."
Schwebach also swam on the winning 200 freestyle relay. He teamed up with Owen Evans, Noah Schafer and Levi Hill to post a time of 1:31.51.
The Hawks later closed out the meet by winning the 400 freestyle relay in 3:32.43. That team consisted of Robie, Ryan Bendezu, Peterson and Finn Stukerjurgen.
Ankeny was slated to travel to Linn-Mar (Marion) on Saturday, but the non-conference dual meet has been cancelled due to inclement weather.